Welcome back to the Cats & Coffee My Current Loves series. Let's dive right in:
Craeft by Alexander Langlands
I'm not quite finished with this book yet, but I am absolutely loving it. It's all about traditional knowledge surrounding making and, well, living. Langlands discusses the current connotation of craft in regards to artisanal contemporary creations reminiscent of the Old World, how the term "crafty" has come to mean something less than positive, and the way in which these things evolved from what was once knowledge and wisdom on how to survive.
The topic is a bit niche and esoteric, but it's something you wouldn't necessarily have the opportunity to learn about otherwise. Langlands explores the historical context of craft — or, cræft — through the lens of a historian-archeologist. Langlands illustrates what cræft knowledge once meant in Old English, and how the term has evolved into the modern era of mass manufacturing.
I purchased Craeft from Golden Hare Bookstore online. This small Scottish bookstore has a great selection of unique reads and fair shipping prices; I highly recommend checking them out. Otherwise, Craeft is also available on Amazon.
Stasher Bags
I referenced Stasher bags in my post about making vegetable stock, but wanted to delve into them a bit more here. Stasher bags are reusable silicone food bags, meant to replace single-use plastic bags. Stasher bags are super durable and have a secure pinch-lock seal. They're dishwasher safe and microwave safe, too, which is super handy. I haven't microwaved mine, but I have washed them in the dishwasher, and they've turned out great.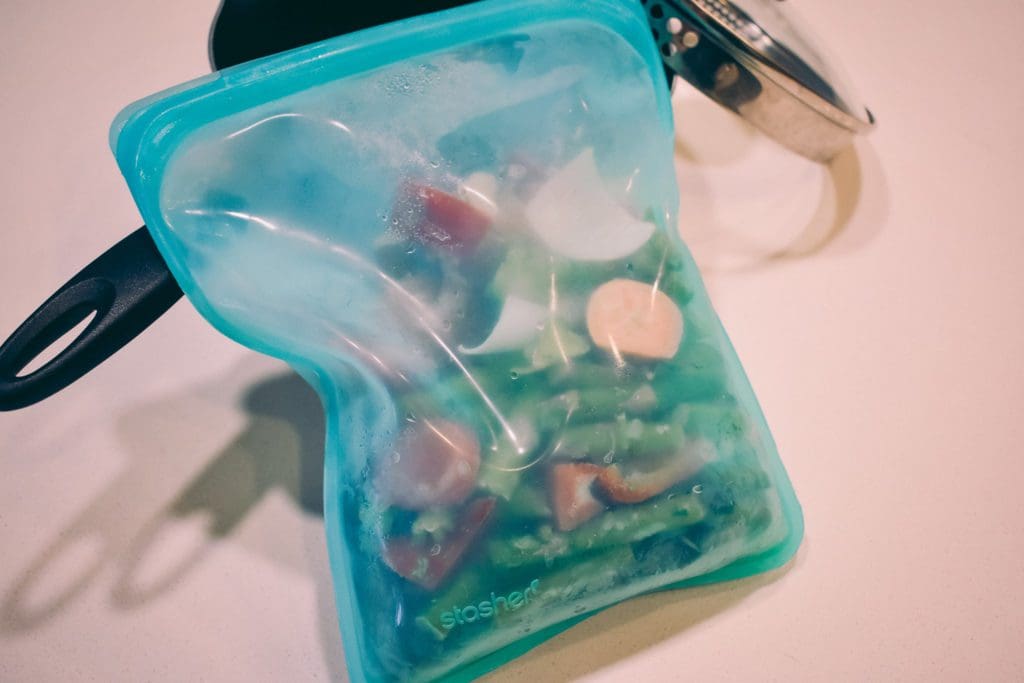 I have two sizes of Stasher bag — the teal 1/2 gallon pictured in the vegetable stock post pictured here, and a smaller sandwich bag. I use the larger one more often, but the smaller one is handy to have around, too. Primarily, I use them to freeze vegetables, whether in the form of scraps for stock or those I plan to cook with later. They are pricier than single-use bags, as one might expect, but they're long-lasting and so much better for the environment that I believe they're worth the price.
Anastasia Beverly Hills DIPBROW Gel
I have long been a fan of Anastasia Beverly Hills' eyebrow pencils. They've been my go-to eyebrow beauty product pretty much since I started filling in my eyebrows. With the recent Sephora sale, I decided to branch out a bit on eyebrow products, though, and ordered a mini version of the Anastasia DIPBROW gel in Dark Brown (the same color I use for the pencil). It was under $10 so I figured it was worth a shot.
I didn't expect to like it that much, really, just because I felt like the pencil couldn't be perfected upon. However, I think this might be my new favorite and definitely worthy of my current loves. It's super simple to use and takes even less time than the pencil. It offers a lighter, less dramatic brow, which is great for daytime. The only downside, for me, is that it is a lot harder to wash off with regular face wash. If you use makeup remover in your routine, you might not have an issue with it.
My "Old Favorites" Playlist on Spotify
I recently turned back to Spotify after a lengthy period of not listening to much music at all. After making my Work From Home playlist, I put together a playlist of old favorites that I found on older playlists in my account.
The "Old Favorites" playlist features a bit of an array of moods, with a healthy dose of alternative angst that I had come to miss (see, e.g., Brand New, Neutral Milk Hotel, and The Mountain Goats), along with classic favorites from Elliott Smith, The Strokes, and The Decemberists.
Standout songs that have I have been especially drawn to lately include:
Calamity Song, The Decemberists
Between the Bars, Elliott Smith
5 Years Time, Noah and the Whale
What Ever Happened?, The Strokes
Cotton, The Mountain Goats
Everything Must Go!, The Weakerthans
In the Airplane Over the Sea, Neutral Milk Hotel
Skinny Love, Bon Iver
Listen to my "Old Favorites" playlist on Spotify here.
---
Catch up on previous editions of Cats & Coffee's My Current Loves here!
---