The Cats & Coffee Curated Content Series
Welcome to the July Edition of Cats & Coffee's Curated Content Series! This series features weekly content round-ups of articles, videos, podcasts, and Instagram accounts. I find content that is worth your time so you don't have to! This month features great Instagram creator finds, podcasts I'm totally hooked on, YouTube videos I'm loving, and more.
This series features shorter-form content on a weekly basis. For longer-form content round ups, be sure to explore My Current Loves.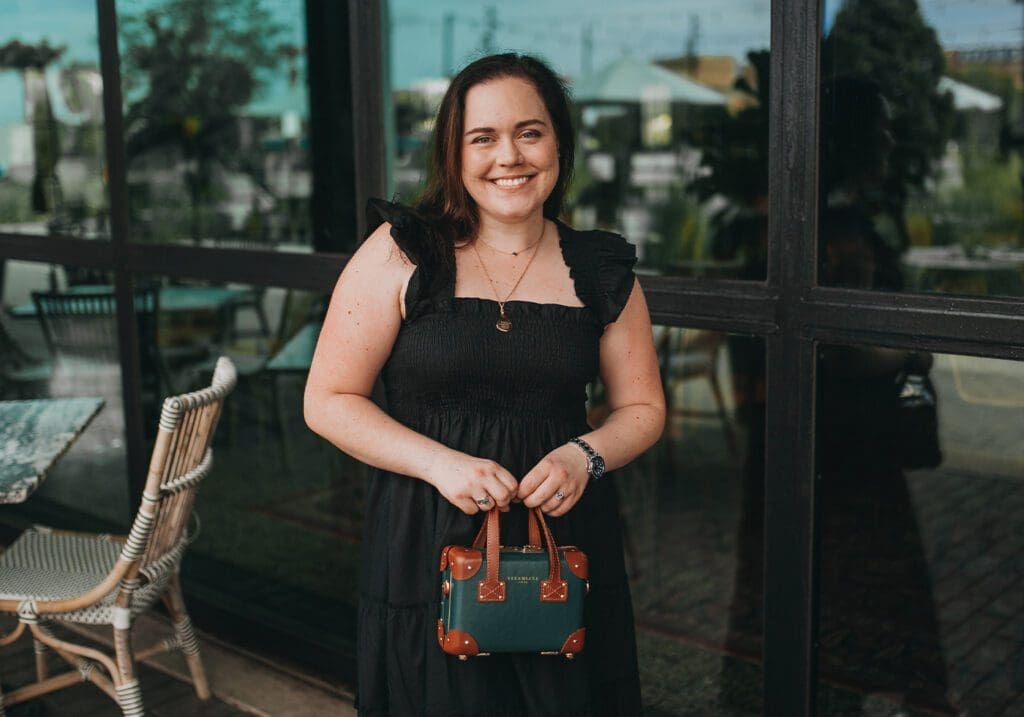 Hill House Dress (Similar) | Monica Vinader Long, Short Necklace |
Tag Heuer Watch (Similar) | SteamLine Luggage Mini Purse
Cats & Coffee's Curated Content Series: July 28, 2021
Article: You are Not Lazy or Undisciplined. You Have Internal Resistance, Jane Elliott, Ph.D
I came across this article just after posting on Instagram about lost ideas. The notion of internal resistance and lost ideas are related, at least to me. I tend to see myself as undisciplined, to borrow Jane Elliott's word, if I lose an idea or fail to follow through on a plan. Sometimes — oftentimes — it is easier to just think about doing something instead of putting one's self through the "pain" of the task or the possibility that it will fail or won't be well received.
This internal resistance has been something I've had to challenge in my own mind throughout my life, up to this very morning. Sometimes, it seems to be most tied to an internal perfectionist streak — something that doesn't exist retains the ability to be perfect. But what if it doesn't come out perfectly?
In all, I found Elliott's article to be a great reminder not to beat ourselves up over internal resistance. It is hard to challenge ingrained judgments about ourselves as lazy or unmotivated, even if we know and can point to evidence that these accusations are simply not true.
Read more about what internal resistance is and how to combat it with Jane Elliott's article on Medium.
Podcast: Olympic History: Everything You Wanted to Know | History Extra Podcast
As the world's best athletes congregate in Tokyo for the 29th Summer Games, David Goldblatt answers your questions on the history of the Olympics.
One of the most interesting things about studying the classics in undergrad was the rebirth of the Olympic Games in 1896. Before learning about this, I had never really given much thought to how long the modern Olympic Games had been going on, or really even how they developed from the ancient Games in Olympia, Greece.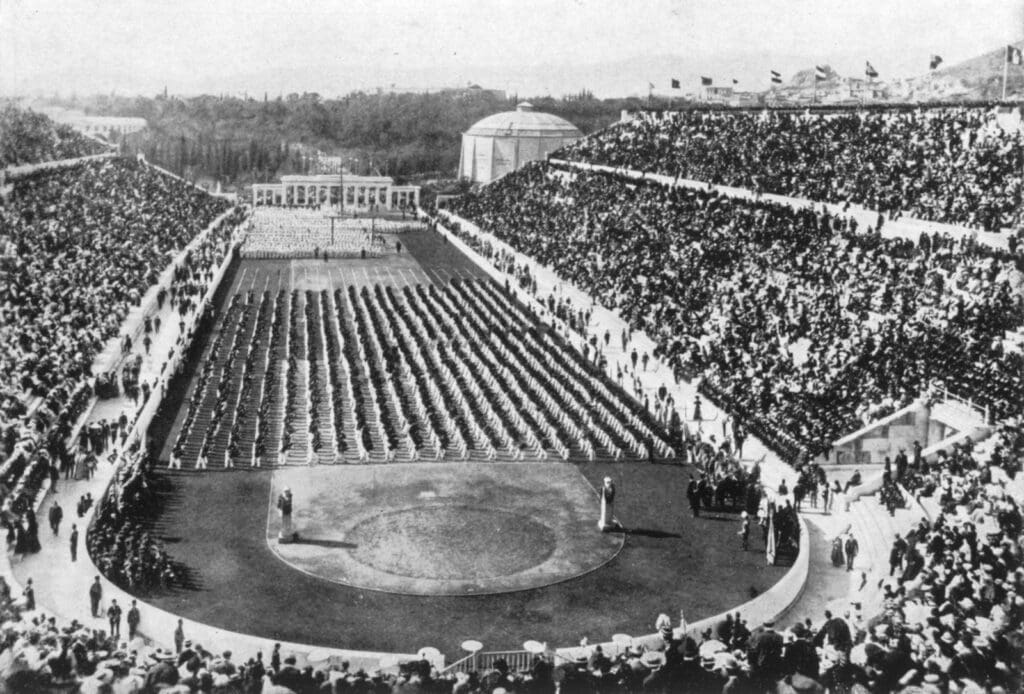 Panathenaic Stadium, home of the athletics (track-and-field) events of the Athens 1896 Olympic Games.
Credit: Hulton Archive/Getty Images via Encyclopædia Britannica
The History Extra Podcast featured David Goldblatt, author of The Games: A Global History of the Olympics. It discusses a bit about the ancient Olympic Games, but focuses mostly on how the contemporary Olympics came to be, and the political and social forces that have shaped the competitions.
Click here to listen to the History Extra Podcast on the Olympics via Apple Podcasts.
YouTuber and content creator Rachel Maksy is my latest YouTube obsession. So, instead of providing you with a whole list of her videos to watch (although I will list some below), I thought I'd share her Instagram page instead.
Rachel is a filmmaker and storyteller with a penchant for history, folk music, and hobbits. Much of her content revolves around cosplay and costuming she creates. I've been really into her sewing creations, especially this adorable mushroom sleeve ensemble she made.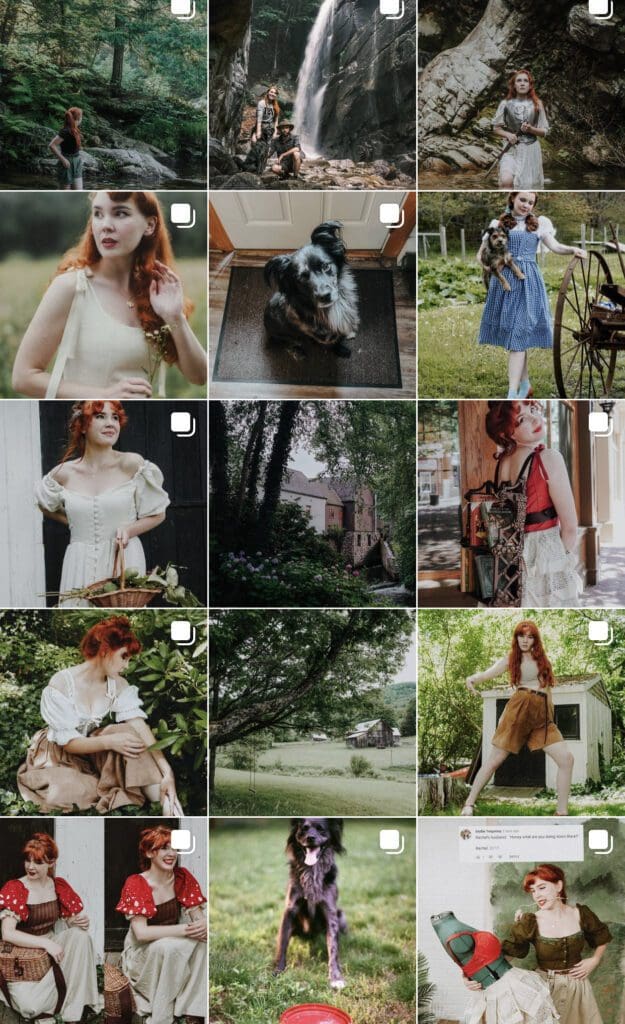 In all, Rachel's instagram is a beautifully curated yet down-to-earth cottagecore-esque (or should I say moss-core?) feed full of cute clothes, funny commentary, and the occasional dog and cat. Give her a follow to add whimsy, creativity, and general merriment to your feed. And, while you're at it, check out some of my favorite videos of hers:
Cats & Coffee's Curated Content Series: July 21, 2021
Article: Can a Yarn Store Be a Place of Healing?, Sejla Rizvic for The New York Times
If you've been a Cats & Coffee reader for a while now, you'll likely know that I'm a major yarn crafter. As I type this, there is a pile of half-done granny squares and skeins of yarn on the couch next to me, waiting for my evening crochet time. So, this piece from The New York Times was an easy pick for my must-read article of the week.
During the pandemic, yarn crafts became more and more popular, as people sought new hobbies and ways to manage stress. Relying on online shopping, many veteran yarn crafters have been missing out on in-person yarn shopping. There's something just so…calming about surveying and touching all the skeins of different colors and weights. Really, yarn stores are like little oases for us crafters.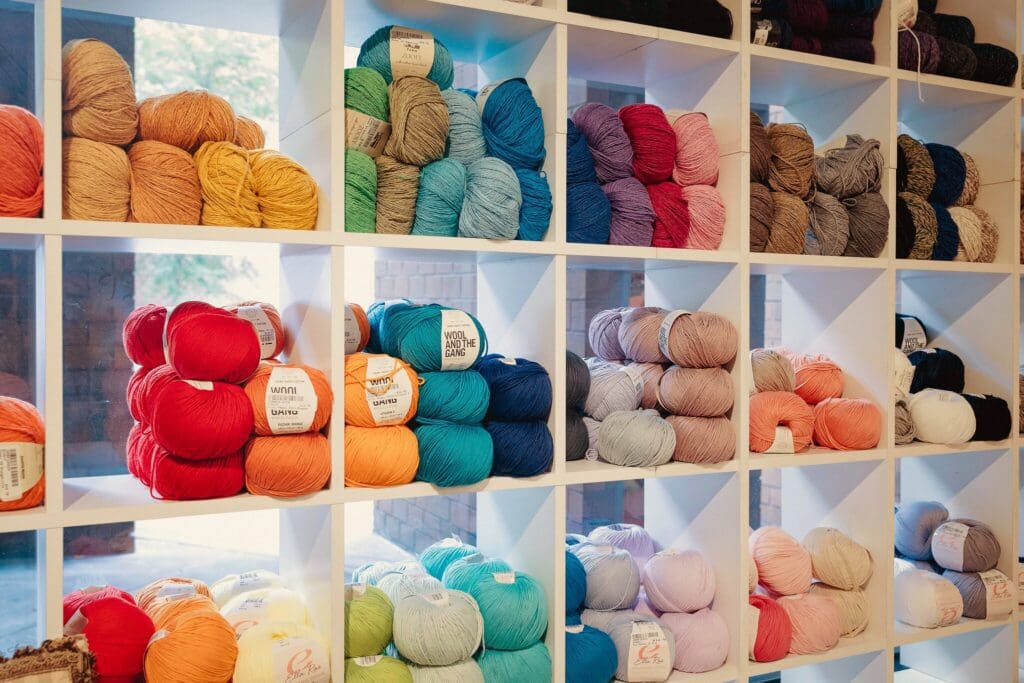 Photo source: Annie & Company Needlepoint and Knitting, by Sara Naomi Lewkowicz for The New York Times
In this article, Sejla Rizvic shares about how different yarn stores and communities across the country have managed during the pandemic, and what the future has in store.
Read Can a Yarn Store Be a Place of Healing? by Sejla Rizvic for The New York Times here.
P.S. Click here to read about why you'll love yarn crafts!
YouTube Video: Is Medicine Sexist? [CC] | Jessica Kellgren-Fozard 
All of Jessica Kellgren-Fozard's videos are amazing, but this review of medical history and it's proclivity to ignore and overlook women is particularly masterful. With her trademark wit and charm, Jessica delves into a tough topic in an open, enlightening, and — dare I say — entertaining way.  
I originally came across Katrina Botell's @rusticpages account on TikTok, and then jumped over to following her on Instagram as well. The @rusticpages account is all about cottagecore-slow-living loveliness (which is why I featured it in my cottagecore TikTok round up, available here).
The creative behind the account, Kat, is a visual artist and photographer based in the Blue Ridge Mountains. She makes the most soothing short videos featuring the view out of her window and the lovely scenery in her area, along with some beautiful still-life photography.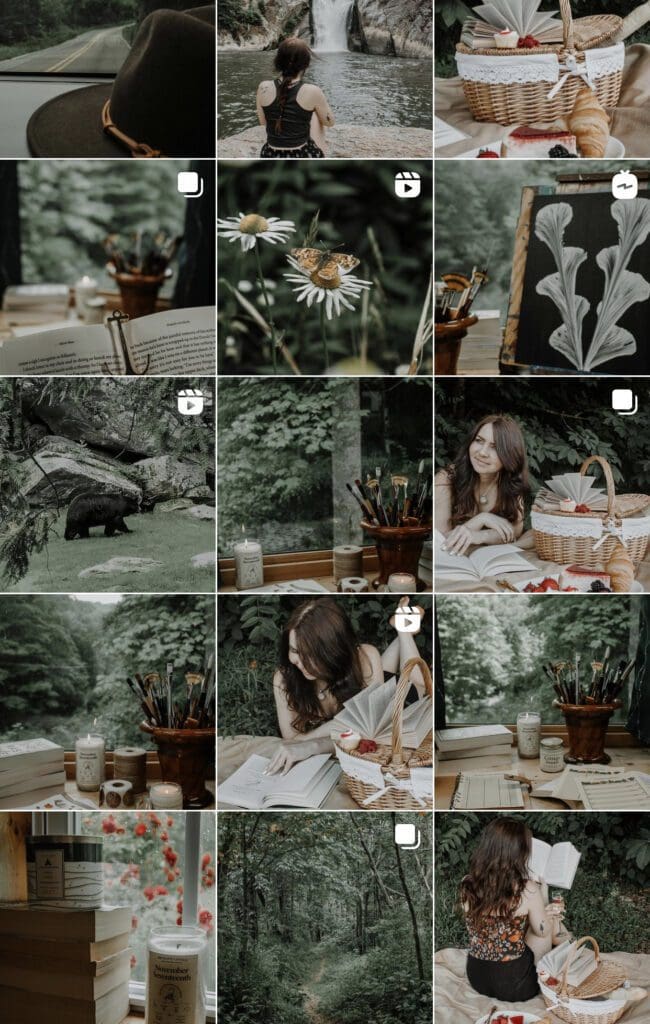 If you, too, need some mid-day restoration through slow living cottagecore visuals, @rusticpages is the account for you! Plus, show Kat some love because she just got engaged!
Cats & Coffee's Curated Content Series: July 14, 2021
Article: High Frequency For Acne: A Complete Guide, Deven Hopp for Byrdie
I got a Hydrafacial the other day (my favorite skin care treatment in the world) and had a round of high frequency treatment. I'd heard a bit about these fancy glass wand treatments, but wasn't 100% clear on what they did. This was the second time I'd had such a treatment, and after having positive results both times, I decided to do some research into what it actually was. Luckily, Deven Hopp already put together a full guide on the treatment for Byrdie, which was reviewed by a board certified dermatologist for accuracy.
I invite you to read the article for yourself, but my main takeaways were around the benefits of the treatment. By using small currents to oxygenate the skin, high frequency wands kill acne-causing bacteria, minimize inflammation, and shrink enlarged pores, amongst other things. The process is painless; there's just a funny buzzing sound from the wand, but otherwise it's benign. In all, the treatment took about 5 minutes or so and there was no down time in my experience!
Read Deven Hopp's full guide, High Frequency for Acne, on Byrdie here.
YouTube Video: Try Guys Bake Muffins Without A Recipe | The Try Guys Without a Recipe
I'm a sucker for any Try Guys Without a Recipe video. This particular episode features Eugene Lee Yang, one of the Try Guys, as a host, instead of a contestant. Lauren Riihimaki of @LaurDIY (another great channel) takes his place in the kitchen. For this episode, the Try Guys try to make muffins without a recipe. Chaos ensues.
I've followed Jessica of Jeans & a Teacup for a couple of years, now, and her simple-yet-elevated style always catches my eye. With a focus on clean beauty and ethical fashion, Jessica shares brands and products that mesh with her values.
Her French inspired style is just what I'm loving right now, and it's great to learn about smaller, more eco-friendly brands. Recently, she posted about a Christy Dawn dress and now I'm tempted by their entire petite selection. Jessica also posts about clean beauty (a favorite topic of mine) and highlights environmentally conscious brands, like Necessaire.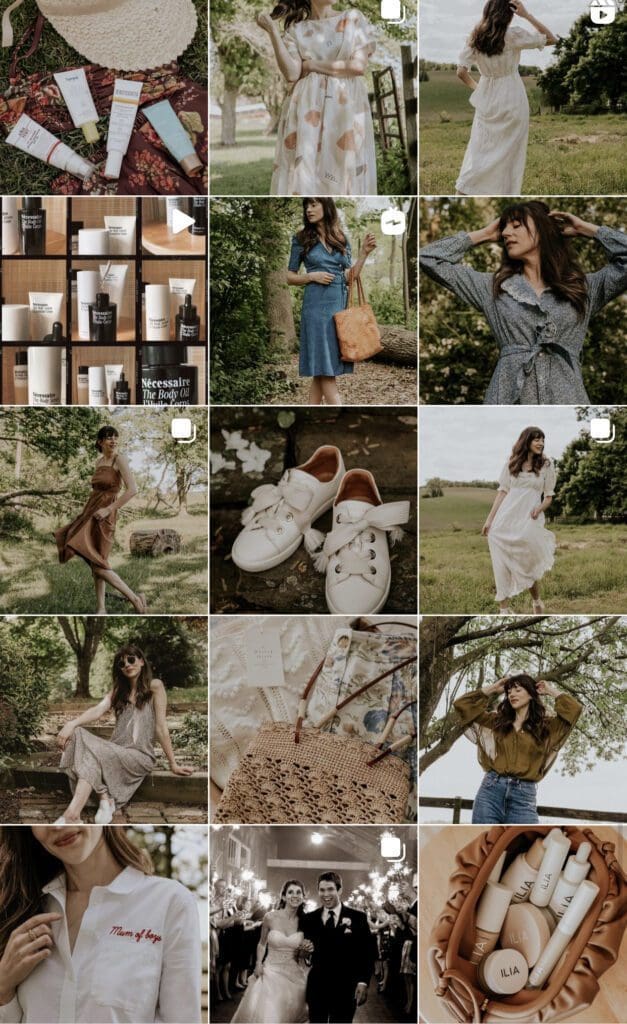 Give Jessica a follow on Instagram at @jeansandateacup. Check out her blog here for more in depth content!
Cats & Coffee's Curated Content Series: July 7, 2021
Article: 9 Foolproof Tips for Organizing Your Closet, from Melanie Charlton Fowler, Parker Bowie Larson for Harper's Bazaar

Photo Credit, from article: THOMAS LOOF, CUSTOM CLOSET BY CLOS-ETTE IN COLLABORATION WITH CAROLINE RAFFERTY INTERIORS
Closets are one of the most difficult areas of the home to organize, in my humble opinion. Closets and kitchen cabinets.
I have been putting off doing a deeper dive into organizing my closet, mostly out of denial and overwhelm. First and foremost in this Harper's Bazaar article is the advice to "edit your clothes." It seems silly, even in the moment, but I have such a hard time getting rid of clothing. Even if I don't wear a piece often, I think about the potential. This article is inspiring me to do another dive through my pieces to give away, donate, or sell on Poshmark.
Beyond the obvious downsizing advice, I love the idea of showcasing investment pieces. Especially in light of this past year, when I have virtually worn out my athleisure and Birkenstocks, I like the idea of still seeing the nice shoes and bags I'm not quite back to carrying.
Read 9 Foolproof Tips for Organizing Your Closet, from Melanie Charlton Fowler by Parker Bowie Larson for Harper's Bazaar here.
Useful Home Decor & Storage Solutions

Podcast: How Coffee and Tobacco Captivated Britain | Not Just the Tudors Podcast with Suzannah Lipscomb & Dr. Matthew Green
It's not been terribly long since I featured this podcast in my Curated Content Series, but I listened to a recent episode that was too spot on to ignore: How Coffee and Tobacco Captivated Britain with Suzannah Lipscomb and Dr. Matthew Green (author of London: A Travel Guide Through Time).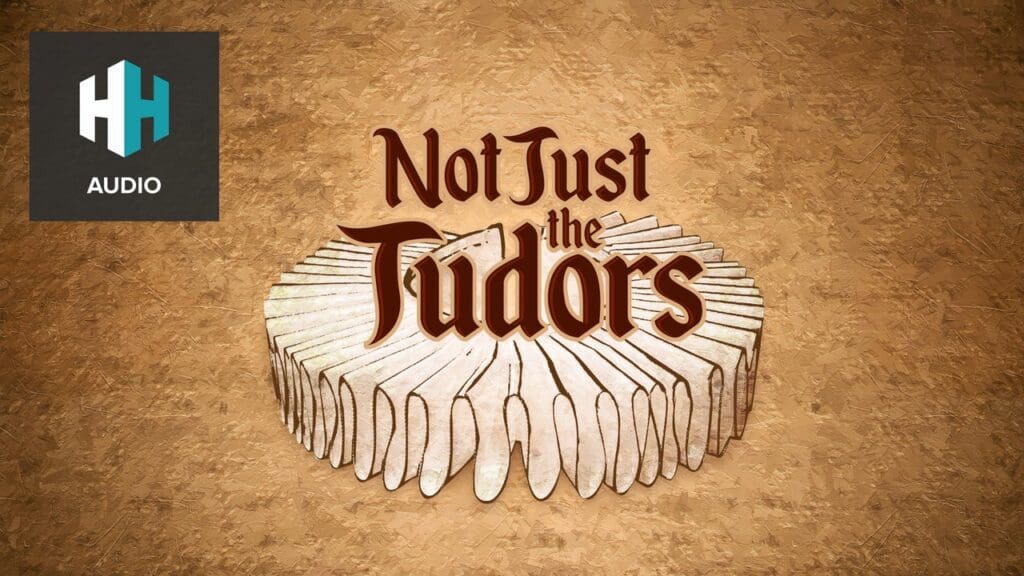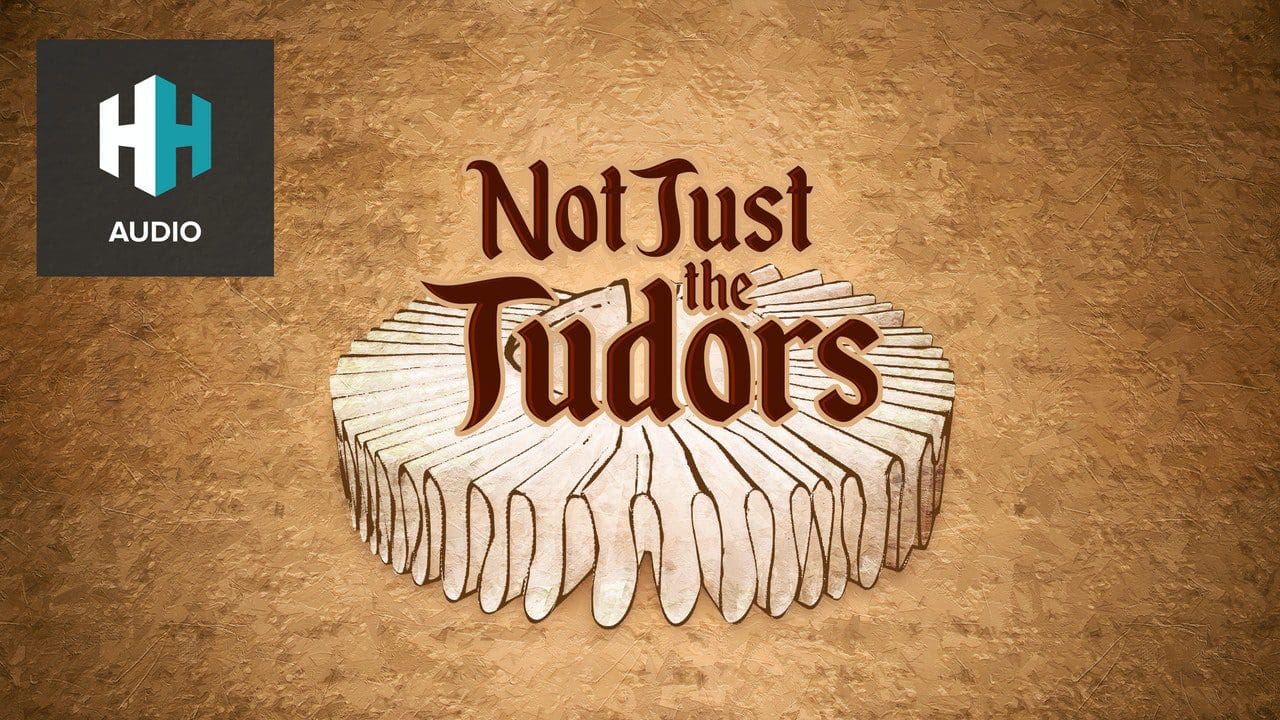 While the tobacco aspect is less than relevant to my life, the coffee history really ticked a lot of boxes for me (namely, it's a historical account about coffee). Per the episode description, "[the] coming of coffee – 'black as hell, strong as death, sweet as love' – in the mid-17th century, led to the establishment of coffee houses where debates flourished and innovations were born that helped to shape the modern world." In all, the episode is a fantastic account of little-known histories of both tobacco and coffee, which I think you'll enjoy.
Listen to Not Just the Tudors' How Coffee and Tobacco Captivated Britain on Apple Podcasts here.
I was introduced to Dr. Christine Na-Eun Millar of the @sewstine Instagram account through Bernadette Banner's YouTube channel and absolutely love her detailed and historical content. Besides being a board certified doctor, wife, and mother, Christine is an incredibly talented historical costumer. Her account follows the creation process for her costumes, as well as stylized photoshoots with her glamorous gowns.
@sewstine's creations offer a mix of historical gowns and film and television inspired pieces. I particularly love the posts where she shows the details included in the gowns, like this photo of a beautiful brocade ruffle sleeve. I also adore her Disney princess inspired pieces, like this Belle everyday-cosplay outfit.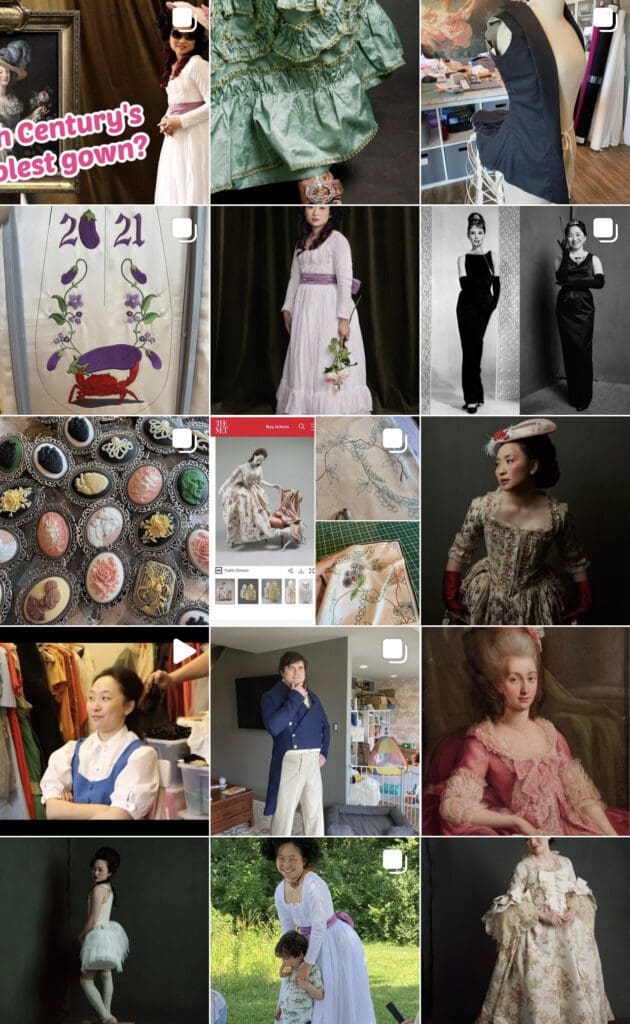 If you're interested in @sewstine's process, she also has a YouTube channel where she goes more in depth on sewing projects, like this Marie Antoinette inspired dress. She also has an Etsy shop full of embroidery patterns, accessories, and cameo-inspired credential badge clips.
---
Want more great finds like these? Explore the June edition of my Curated Content Series for more great reads, listens, and Instagram accounts to follow!