The Cats & Coffee Curated Content Series
Welcome to the June Edition of Cats & Coffee's Curated Content Series! This series features weekly content round-ups of articles, videos, podcasts, and Instagram accounts. I find content that is worth your time so you don't have to! This month features great Instagram creator finds, podcasts I'm totally hooked on, YouTube videos I'm loving, and more.
This series features shorter-form content on a weekly basis. For longer-form content round ups, be sure to explore My Current Loves.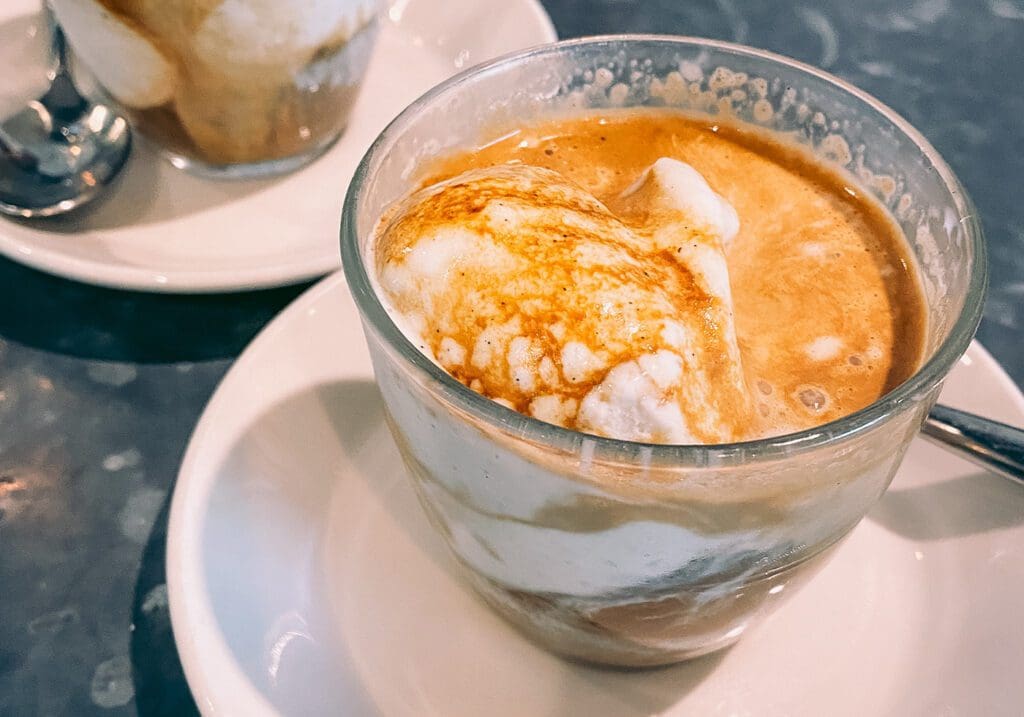 Cats & Coffee's Curated Content Series: June 23, 2021
Article: 7 Gut-Healthy Summer Side Dishes To Feed a Crowd, Francesca Krempa for Well+Good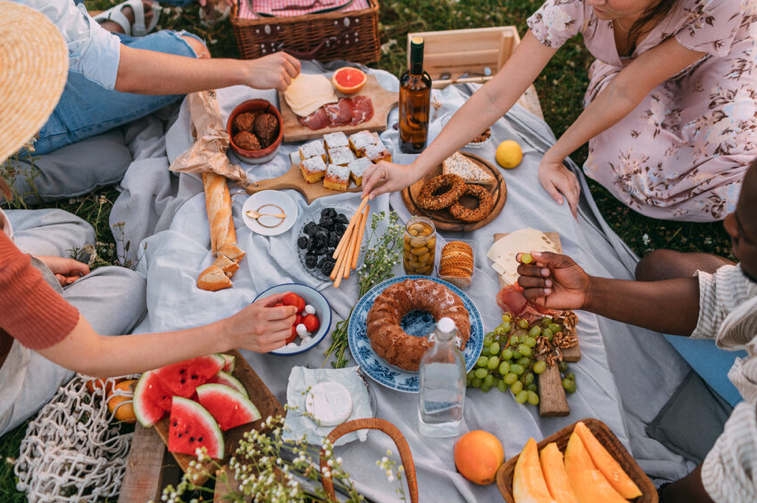 Photo from the article 7 Gut-Healthy Summer Side Dishes To Feed a Crowd by Francesca Krempa for Well+Good; credited to Stocksy & Studio Firma
Having had my first taste of summer party food, this recipe round-up came at the perfect time. As a vegetarian with a sensitive stomach, navigating summer barbecues can be…tough. Full of plant-based, crowd-pleasing dishes, Francesca Krempa's recipe round up is just in time for summer barbecue planning. Krempa worked with two experts to create this recipe list: Mina Park, chef and owner of Baroo and Shiku, and Rachelle Robinett, a holistic health coach.
Featuring such ideas as a cucumber-based soup and roasted veggie mac-and-cheese (totally calling my name), this list is sure to inspire your summer cooking.
Check out all of the recipes from 7 Gut-Healthy Summer Side Dishes To Feed a Crowd by Francesca Krempa for Well+Good here.
YouTube Video: Top 10 Improvised Lines from Parks & Recreation | Comedy Bites
Brett and I have been watching a lot of Parks & Rec lately. I don't know how many times I've seen the series through, but I still laugh. So many of the one-liners still make me smile, even as I anticipate them coming. Some of the best lines in the show are improvised, including Andy's famous "network connectivity problems." Comedy Bites rounded up their top 10 improvised lines from the series here:
Started by Atlanta-based blogger and designer Emily Hertz's (also known as @bornonfifth), @bowsandblue offers beautiful inspirational home decor content. Specializing in "grandmillenial home decor," Hertz's @bowsandblue began as an inspiration page for her larger lifestyle blog, but took on a life of its own.
According to Hertz, "after realizing her curation of beautifully layered grandmillennial homes was gaining steam, the concept of a curated shop full of inspired finds was born." Not quite sure what "grandmillenial" refers to? Think of cottagecore mixed with Sophia Coppola's Marie Antoinette.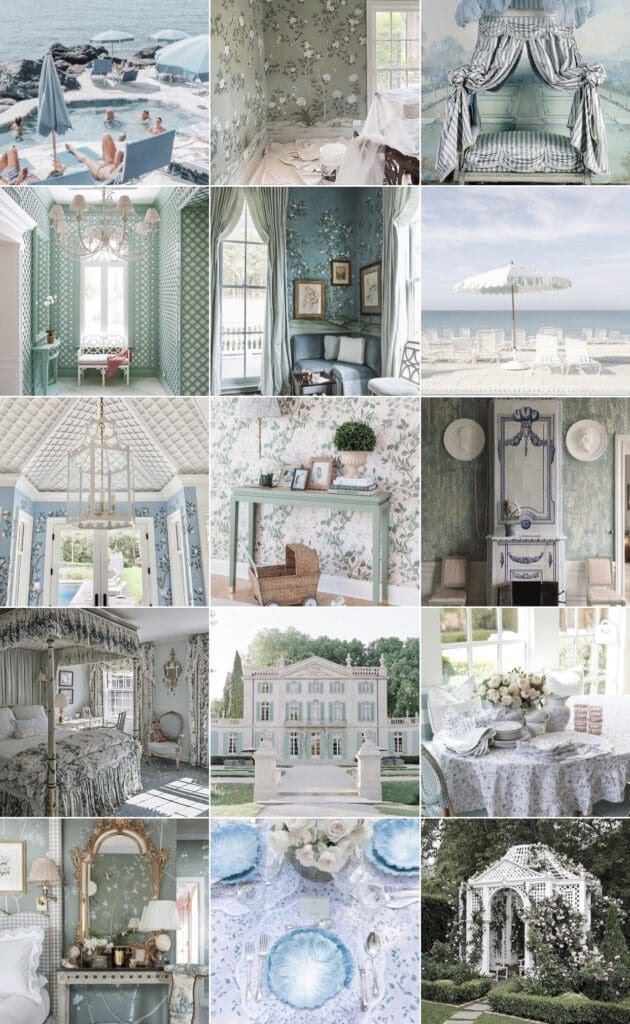 If you click through @bowsandblue's bio link, you'll find a related shop, featuring Hertz's designs, along with curated boutiques of other brands she enjoys. You can see more of that under the boutiques tab here. But whether you're looking to do some shopping or not, @bowsandblue offers some gorgeous home photography and scenic inspiration to inspire your day.
Cats & Coffee's Curated Content Series: June 16, 2021
Article: How One Actress Is Reshaping the Story of Anne Boleyn, Desiree Ibekwe for The New York Times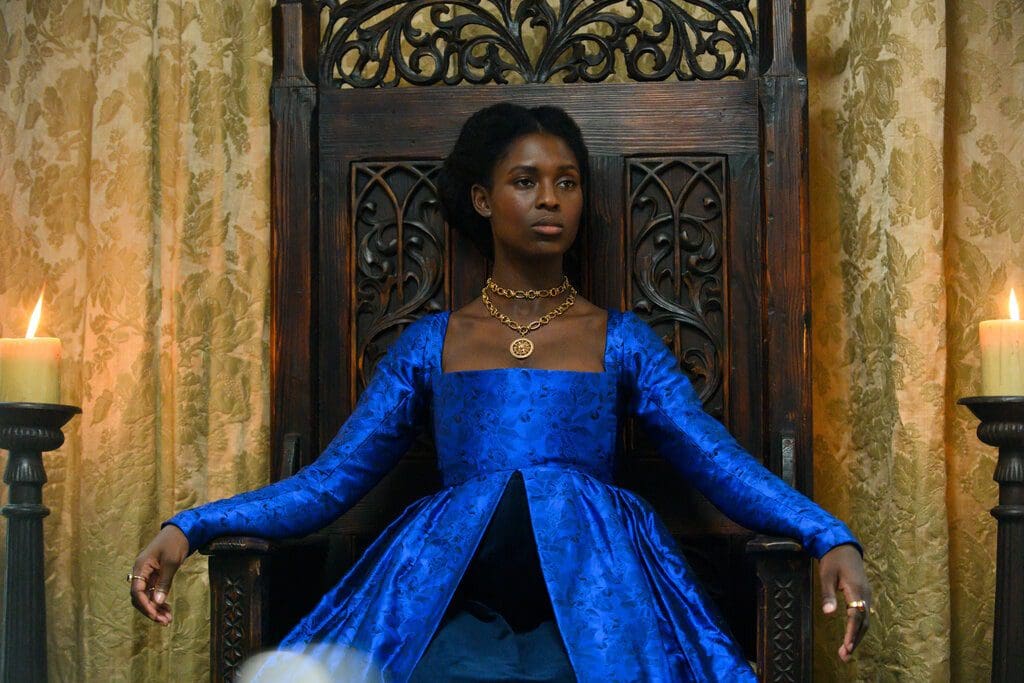 Photo from Sony Pictures Television.
As you could probably guess, I love a good period drama, particularly when it revolves around British history. Bonus points for those about women that history has treated poorly. As such, I am very excited to see Jodie Turner-Smith as Anne Boleyn in the eponymous miniseries from Britain's Channel 5.
Casting Turner-Smith as Anne Boleyn caused quite a stir on social media; this is, after all, the first time a Black actress has portrayed Anne on screen. Complaints about "historical accuracy" have been shot down with comparisons to white actors playing non-white figures, such as Elizabeth Taylor playing Cleopatra (apologies, I can't find the tweets referencing this at the moment).
The series highlights the last months of Anne's life, as she attempts to maintain power in the Tudor court. I'm very excited to see this three-part miniseries, and am eagerly awaiting a U.S. release date.
Read Ibekwe's article, How One Actress Is Reshaping the Story of Anne Boleyn, here.
YouTube Video: How Well Do Lauren Lyle & César Domboy Know Each Other? | Outlander | STARZ
They just finished filming for the next season of Outlander, and I am so excited! Starz has been putting out lots of great behind the scenes content, including this cute five minute video where they test how well Lauren Lyle and César Domby (Marsali and Fergus from the show) know each other.
P.S. Are you looking for something to fill the Outlander sized hole in your streaming schedule? Check out this post for my top recommendations: Shows to Watch if You Love Outlander
Instagram Account: @the.fairybeam
I found @the.fairybeam through my catstagram account and was immediately drawn in by the colors and details on Katie Doyle's embroidery work. In short, Katie creates magical cat embroideries and pet portraits that are mythical, magical, and surprisingly realistic all at once.
Most of Katie's feed highlights here embroidery work, but she has started to create more cute pet-related items, like glittery acrylic keychain and sticker setts and hand-embroidered patches. These items, along with her embroidery, are available for purchase in her Etsy shop here.
Overall, I just love the whimsey that @the.fairybeam adds to my feed. With bright colors, sparkles, and cats, what more could you want? Give Katie a follow for more crafty, kitty cuteness!
Cats & Coffee's Curated Content Series: June 8, 2021
Article: What Does The Acne Positivity Movement Look Like In 2021?: Social Media is Bringing New Challenges to Light, Katie Becker for ELLE
I came across this article during a particularly frustrating acne flare up. It made me feel less alone about it, because we're trained to think acne is something 20-to-30 somethings shouldn't still be dealing with. That's hardly the reality, though. I would hazard to guess that a year of wearing masks has tended to exasperate the issue in people, too (keep wearing masks, but maskne does suck).
Katie Becker discusses how acne affects adults, both emotionally and physically. According to the American Academy of Dermatology, up to 15 percent of adult women have acne, but some dermatologists believe that number is higher, closer to 40 percent. So, if you take anything away from the article, it's that you're not alone here.
The article discusses some treatments — both OTC and prescription based — for acne, and the confusion around some of the potential cures. Overall, though, I just appreciated how the article normalizes acne and reminds us that it's totally normal.
Read Katie Becker's What Does The Acne Positivity Movement Look Like In 2021? here.
Podcast: Dark History with Bailey Sarian – DuPont Chemical Scandal
I've been a fan of Bailey Sarian's Murder, Mystery, & Makeup videos on YouTube for a while now, so I was really excited to hear she was starting a related podcast! With the new podcast, Sarian is expanding her video series to explore different dark histories from the U.S. and world history that didn't show up in history textbooks.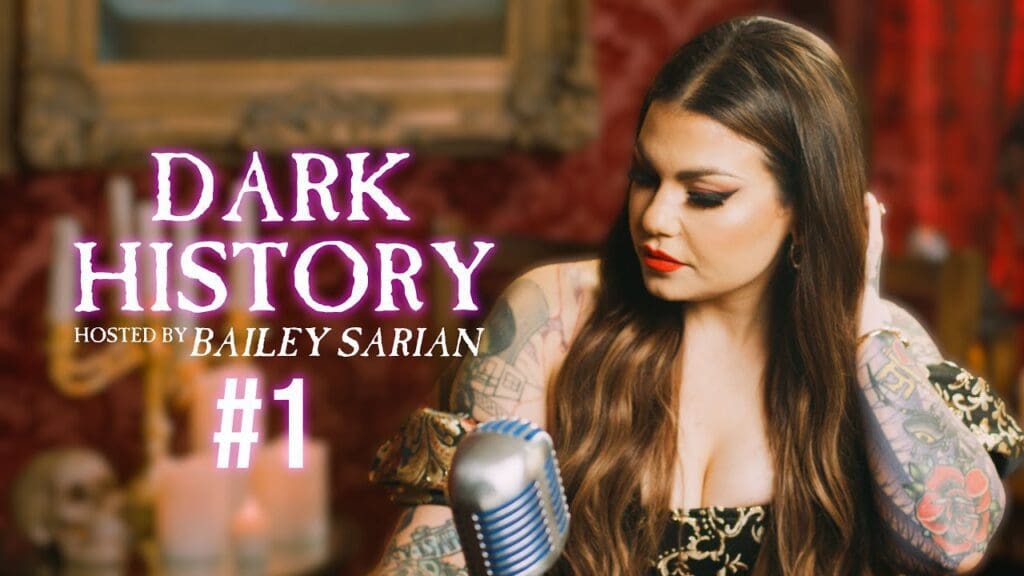 For her inaugural episode, Sarian discusses the DuPont Chemical scandal, exploring the notorious synthetic chemicals coverup. It features Sarian's trademark humor and is engrossing from the start.
Click here to the first episode of Dark History with Bailey Sarian on Apple Podcasts; it is also available on YouTube.
A word of caution, if you watch it on YouTube, maybe don't do it while you're eating (there are some graphic images of poisoned animals you might find disturbing).
Jasmine Jorges is a photographer and cozy lifestyle enthusiast based in Salem, Massachusetts. Her photos feature gorgeous cottagecore and dark academia vibes, which I am loving (P.S. she's included in my favorite cottagecore creators in this post).
In more detail, Jasmine's photos tend to focus on coffee, tea, books, and the occasional cat, so basically all my favorites in a nutshell. She also produces beautiful cityscapes and landscape photography from around Salem. Her color palette of neutral, earthy tones is just so soothing, I think you'll love having her pop up on your feed! She really captures earth tones like no other.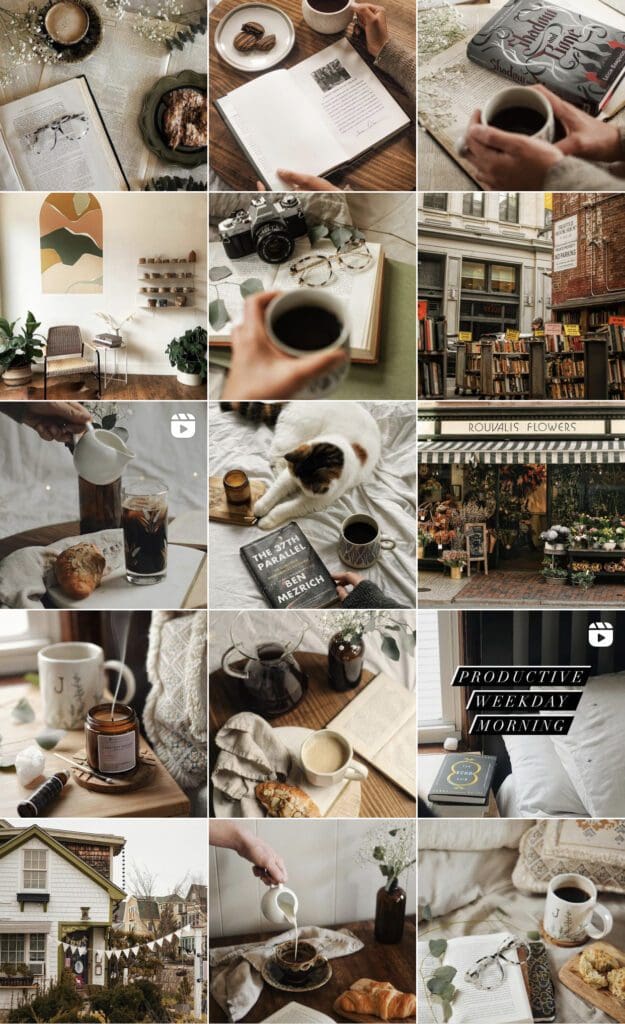 Give Jasmine of @magicinsalem a follow on Instagram here!
Cats & Coffee's Curated Content Series: June 2, 2021
Article: Socializing Is Back—And Setting Boundaries With Friends Is About To Get Harder, Erica Sloan for Well + Good
With vaccines becoming more readily available and social distancing protocols are lifting, socializing is returning to most of our lives. As an introvert myself, the shift from social isolation based on fear to cautious get-togethers to lifted mask mandates has pretty much given me whiplash. And I am definitely not alone.
Even in the B.C. times, I found it tough to say no to invitations or requests. Not wanting to miss out on something or to disappoint friends, it was easy to overlook social fatigue or the simple desire to stay in on the couch with the cats. However, with the social deprivation of this past year, I am already finding it even harder to say no, even if I'm bone-tired or have work commitments I need to get done. What if I miss out on something really fun? What if we go into lockdown again and we can't do this again? Ok, that last one might be dramatic, but after a year-plus of quarantine and social distancing, I doubt I'm the only one with that response.
On the one hand, carpe diem. On the other…I really love spending at least one night a week crocheting on my couch with the cats and Netflix.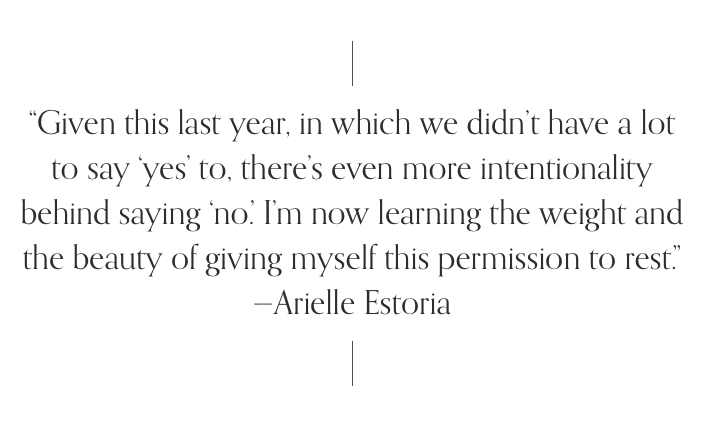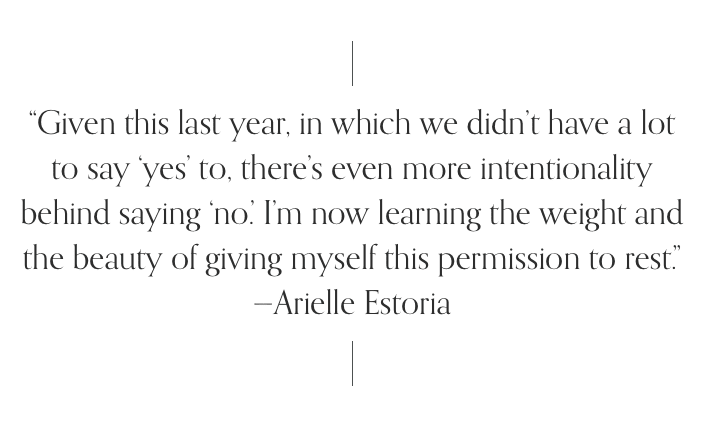 If any of this has resonated with you, I highly recommend reading Erica Sloan's article in full. The piece shares insights from professional therapists and educators, along with five actionable tips for setting boundaries in the "return-to-socializing era." The one that really resonates with me is the idea of taking one's available energy into account — something that is easy to overlook!
Read Erica Sloan's Socializing Is Back—And Setting Boundaries With Friends Is About To Get Harder on Well + Good here.
YouTube Video: Ali Spagnola | What if Olivia Rodrigo's "Drivers License" was by Blink-182?
Brett introduced me to Ali Spagnola's YouTube channel two weeks ago and I've been hooked ever since. Basically, Ali makes videos about outrageous adventures or challenges, often involving some type of DIY or musical theme. My YouTube video of the week is one such musical creator, where Ali teamed up with fellow YouTuber Alex Melton to convert Olivia Rodrigo's "Drivers License" from contemporary TikTok hit to punk/Blink-182 style. And, basically…it's just great.
P.S.: Ali also has a fitness channel, which you might like. While I definitely appreciate the fitness content (particularly this beer mile run video), her main channel is more my speed.
Add some fluffy whimsey to your feed with Benson, a gentleman rescue cat! Rescue cats rock, and I follow a ton of amazing rescue cat accounts on Instagram. Benson, a dapper little gray tabby rescue, is the best dressed of them all.
Benson's photos are all similar; he's sitting on a couch, posing like the little meowdel he is. What changes, though, are his outfits. Styles include spa day ensembles, Kentucky Derby inspired looks, and seasonal knits. My favorite, though, is Benson's "Sir Bensleepsalot" knight costume:
Give Benson a follow to add some light and fluffy frivolity to your Instagram feed. You won't regret it!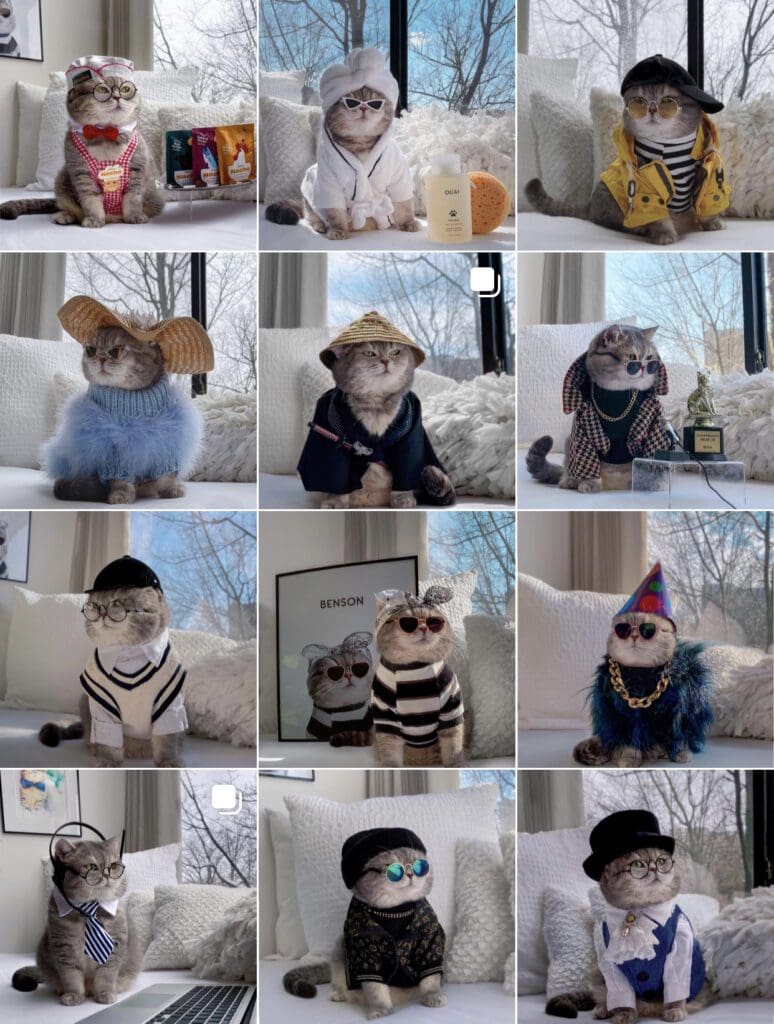 ---
Want more great finds like these? Explore the May edition of my Curated Content Series for more great reads, listens, and Instagram accounts to follow!