St. Augustine, Florida, the Oldest City in Florida
If you grew up in Florida, I'm confident you've heard about how St. Augustine is the oldest city in the United States. If you grew up in Florida, you probably learned about it in fourth grade, too, since that's when we all seem to have had a mandated year of Florida history. When I say St. Augustine is the oldest city, I mean that it's the longest continually inhabited European-founded city in the United States, anyway. The lawyer and history lover in me takes comfort in that clarification. Either way, St. Augustine is really old. Founded in 1565 by Spanish settlers operating under King Philip II, St. Augustine is located in northeast Florida, just outside Jacksonville.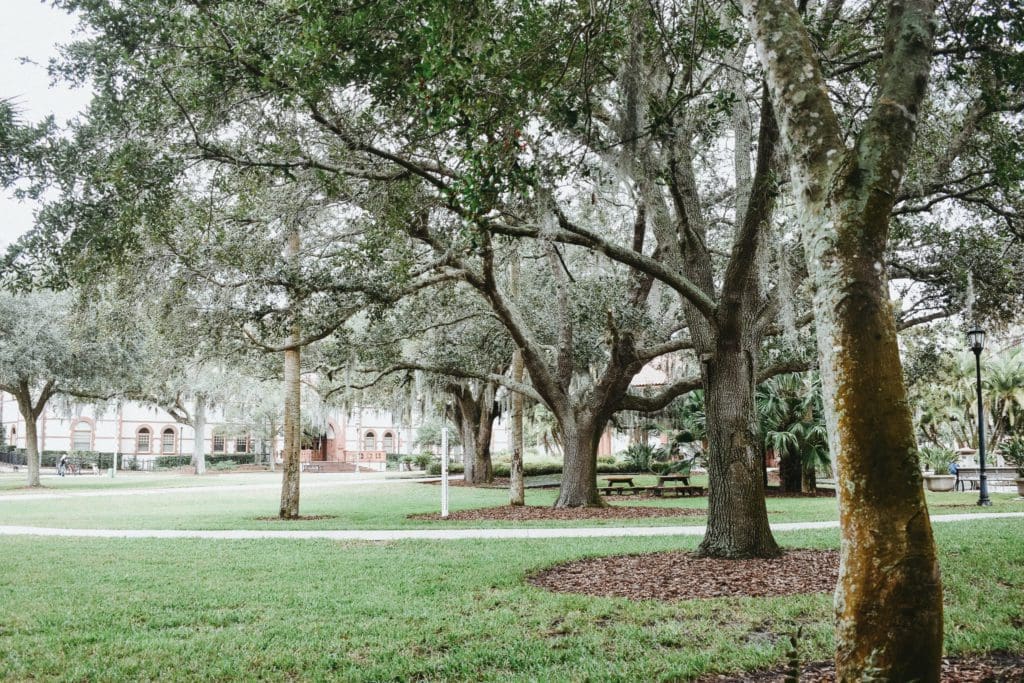 The city features a whole slew of fortifications you can explore, like the famed Castillo de San Marcos, along with a lot of other great sites and museums. Fun fact — and the only specific piece of information I remember from fourth grade — this fort was built using a type of coquina stone which basically absorbed cannon ball fire. Some cannon balls and bullets would stick in the coquina stone walls, while others would make an impact and fall out again, leaving an impression in the wall. All this made the Castillo de San Marcos super safe in war time.
Side note: since I shared a fun fact about the Castillo de San Marcos, I want to balance that with pointing out something I did not learn about in fourth grade, which is the Plains Indian Incarceration that took place in the fort. I learned about this in college in a literature class, of all places, so I wanted to mention it incase it was a blind spot in your earlier education, too. If you want to read about the forced assimilation and "education" of Native Americans, I invite you to check out Battlefield and Classroom, which was actually written by the military officer who developed the whole ordeal. This was one of the fundamental texts we read in my college course that opened my eyes to all of this. The fact that it's written so cavalierly by the person who organized the awful campaign to strip Native American children of their cultural identities is really quite something.
Ok, back to the lighter stuff.
Exploring Flagler College
One of the mainstays of St. Augustine is Flagler College, a small liberal arts institution in the middle of the city. Flagler College's academics are pretty renowned on their own, but one of the most interesting parts of this campus is…well…the campus itself. Flagler's buildings have been repurposed from the old Ponce de Leon Hotel, which was built in the 1880s by the railroad tycoon Henry Flagler.
I've been through the old Hotel building a couple times in passing, but a friend of mine who teaches at the college gave me a proper tour. Well, a proper private tour, since a giant group of fourth graders beat us to the school sponsored tour (I suppose it's good to see they're still teaching Florida history in fourth grade?).
Anyway, the Ponce de Leon Hotel was evidently quite the luxurious place to stay in its time. It was open to guests until Flagler College acquired the land and buildings in the 1960's. Besides having a running water system, the hotel was one of the first buildings to be wired for electricity.
Ponce de Leon Hall, the major focal point of the campus, is registered as a National Historic Landmark. It's really quite large and so distinct that it stands out, even amongst other large and distinct buildings downtown.
Notably, one such large and distinct building is the Villa Zorayda, a Spanish Moorish inspired building based on the Alhambra palace in Spain — coincidentally, where Catherine of Aragon grew up!
Built in the Spanish Renaissance design, the iconic Ponce de Leon Hall now serves various school administration needs, and part of it is even a dorm!
Further Reading for Planning Your Next Visit to St. Augustine
Here are some of the sites I looked at for the history in this post. I highly recommend going on the Flagler College school sponsored tour for more information about the Ponce de Leon Hall in particular. Though I wasn't able to go myself, my friend who showed me around has done it multiple times and shared a lot of the details the tour guides will tell you about. Definitely worth the trip!
---
Pin this post to save it for later!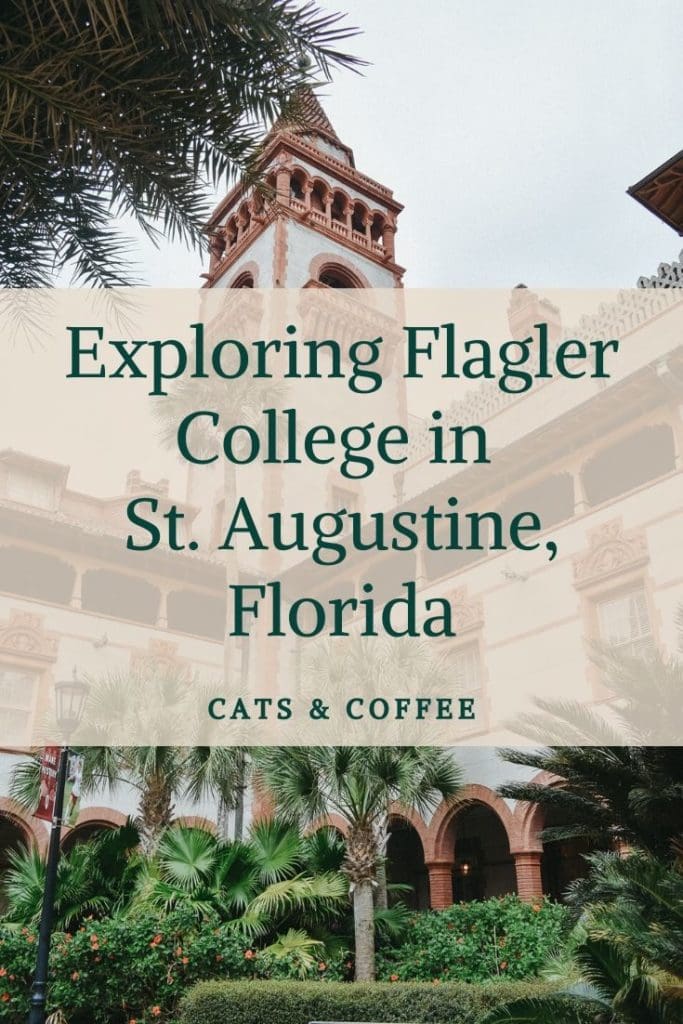 Looking for more travel guides?
Why not check out my favorite spots in Atlanta, Georgia?
---