Formula 1's First Miami Grand Prix
Over the weekend, Brett and I went to the Formula 1 Miami Grand Prix. This was the first time one of the Formula 1 races was held in Miami. And, in true Miami fashion, it was quite the event. Over 85,000 people attended the race day itself, with over 242,000 attendees over the three-day weekend at the Hard Rock Stadium. It was far and away the largest event I've been to since pre-2020 and it was amazing to see how it was all orchestrated!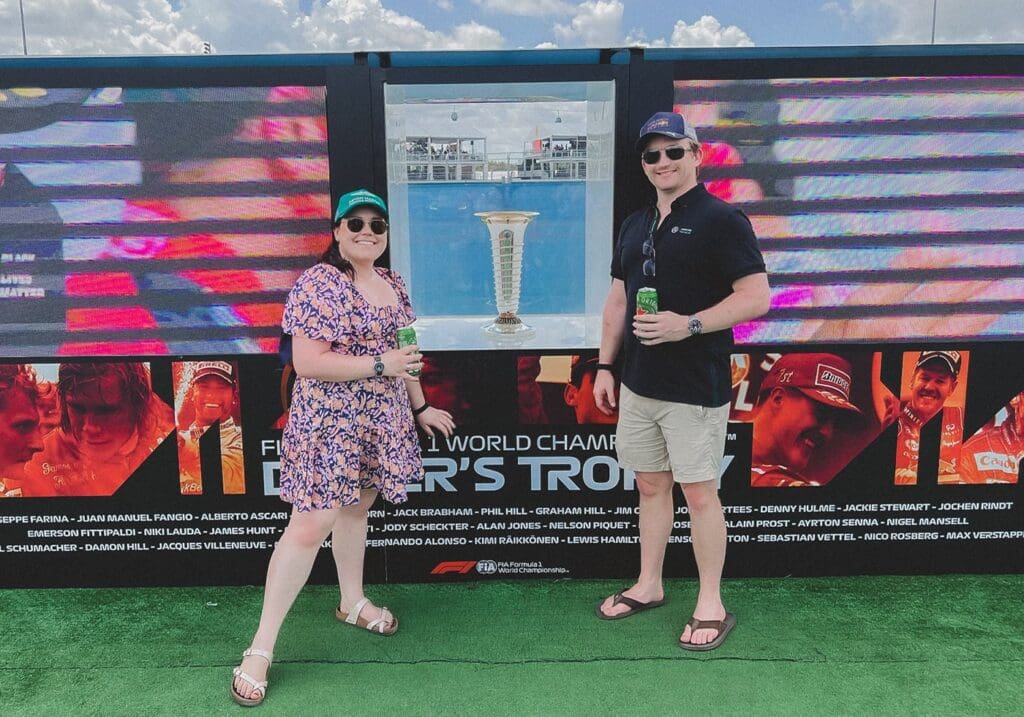 Posing in front of the F1 Trophy
Outfit details: J.Crew Dress | Birkenstock Sandals | Ray-Ban Sunglasses
Visiting Miami's First F1 Race
In all, it was pretty well organized (although leaving got a little dicy and confusing). There was so much to see on Race Day. I'm pretty sure Brett and I only got to about half of what we had planned to visit. From display cars to pre-race events, food and drink stalls to merch shops, there was an overwhelming amount of things to do. Lots of good people watching, lots of entertaining spots for everyone, regardless of your level of dedication to F1.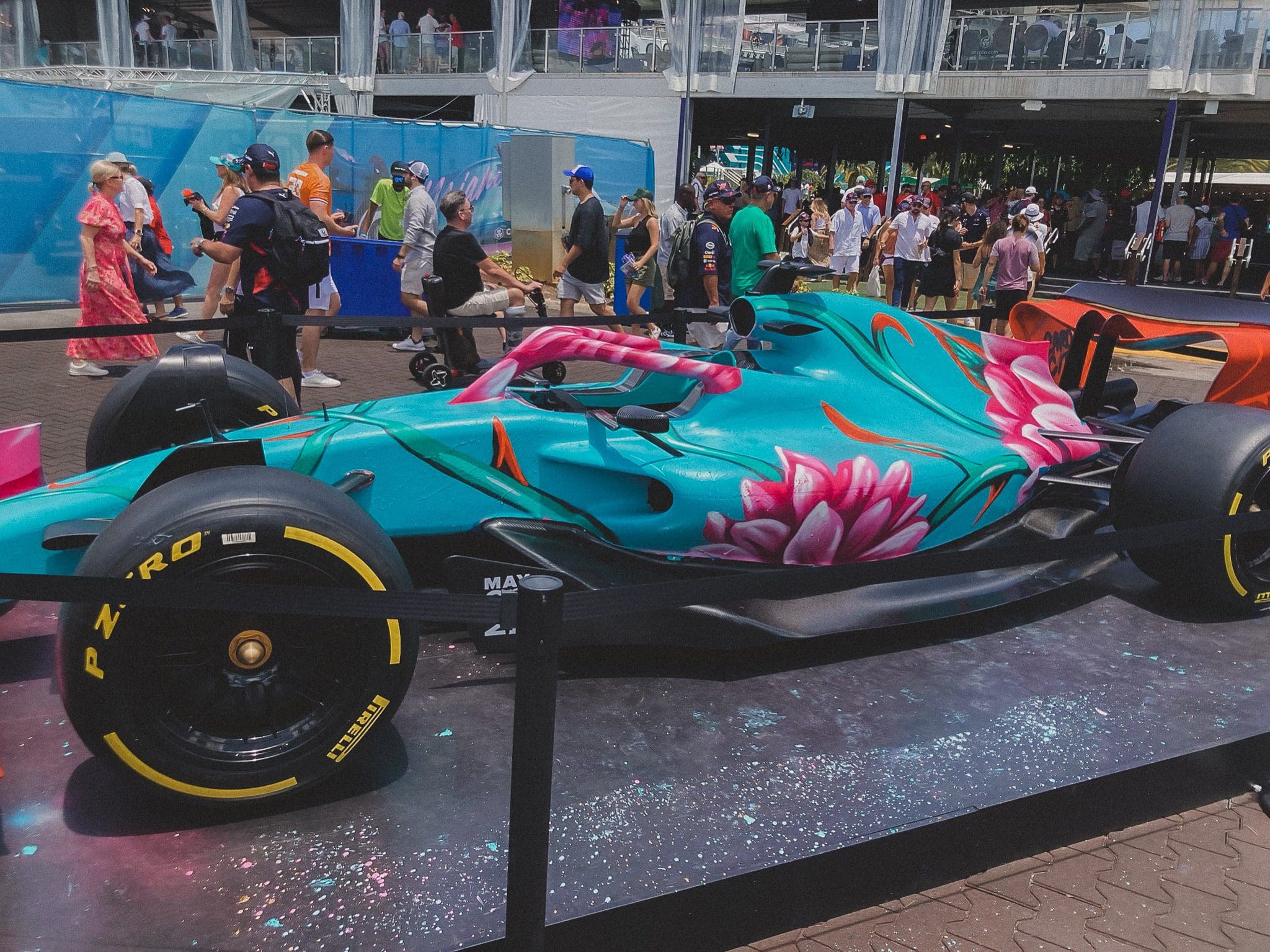 Impressions from the Formula 1 Miami Grand Prix
It was so hot, as one might expect. I wore a new J.Crew button-down beach dress, which was the perfect light layer for the day. I paired it with my favorite Birkenstocks and a pair of bike shorts with pockets under my dress (super handy for my phone and ear plugs).
Luckily, we brought lots of sunscreen with us to reapply. Even with over four applications, I did get a bit burned, but I am so glad I opted for a hat for the day because that made a huge difference! Here's hoping that, next year, they consider holding the race in November or December, rather than May.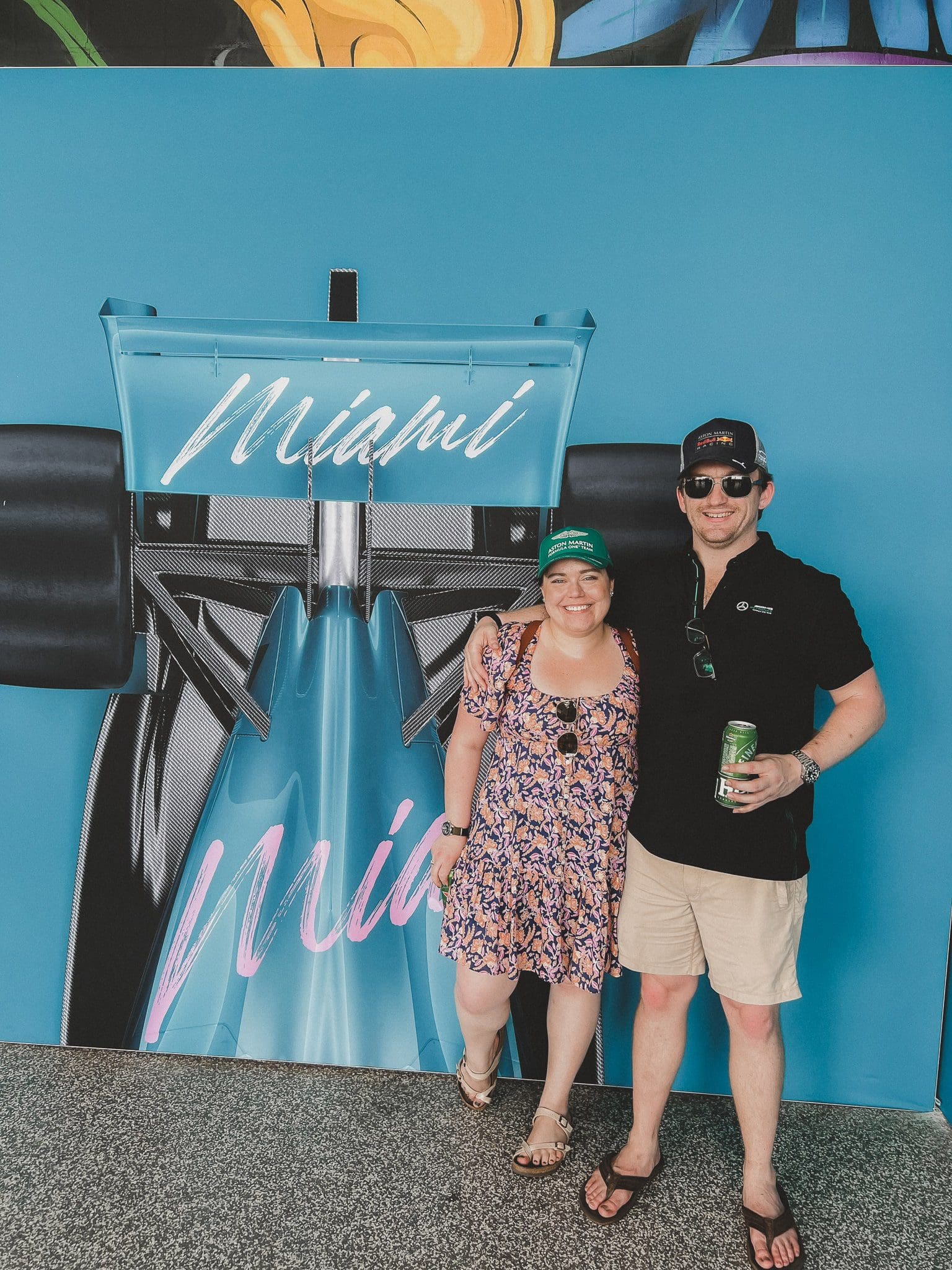 Overall, it was a long and hot day but lots of fun. Brett and I even got a super quick selfie with Nicholas Latifi on the way out! It was so cool to see the drivers in real life, after having watched them on TV for so long. All in all, a great experience!