Valentine's Day & Galentine's Day
Valentine's Day is fun and all, but Galentine's Day is a great way to recognize and celebrate the female friendships in your life. Celebrated on February 13, this unofficial holiday stems from an iconic Parks & Rec storyline, where Leslie Knope invites all of her girlfriends to celebrate their own version of the romantic holiday with thoughtful Galentine's Day Gifts and brunch food.
Valentine's Boxes for Girlfriends
Galentine's day gifts could really be thought of as sweet and sometimes silly self-care treats. This year, in particular, there are a number of great ways to celebrate the women in your life, from sending a simple card and note to a little gift box of goodies.
Ideas for Galentine's Day Gifts
I always focus on cute beauty pieces — think nail polish, manicure kits, mini Sephora gift sets — and items that seem to say "treat-yo-self." For the latter, think of wine or teas, coffee shop gift cards or cozy outfits.
Plus, consider your girlfriends' interests. For example, if they're a dog or cat mom, consider some cute pet toys! Target has lots of great options for both dogs and cats. Do they like to journal? Check out some nice stationary or a pretty little book (my favorites right now are from Rifle Paper Co.!).
Whether your friends are near or far, here are some of my favorite ideas for Galentine's Day Gifts this year: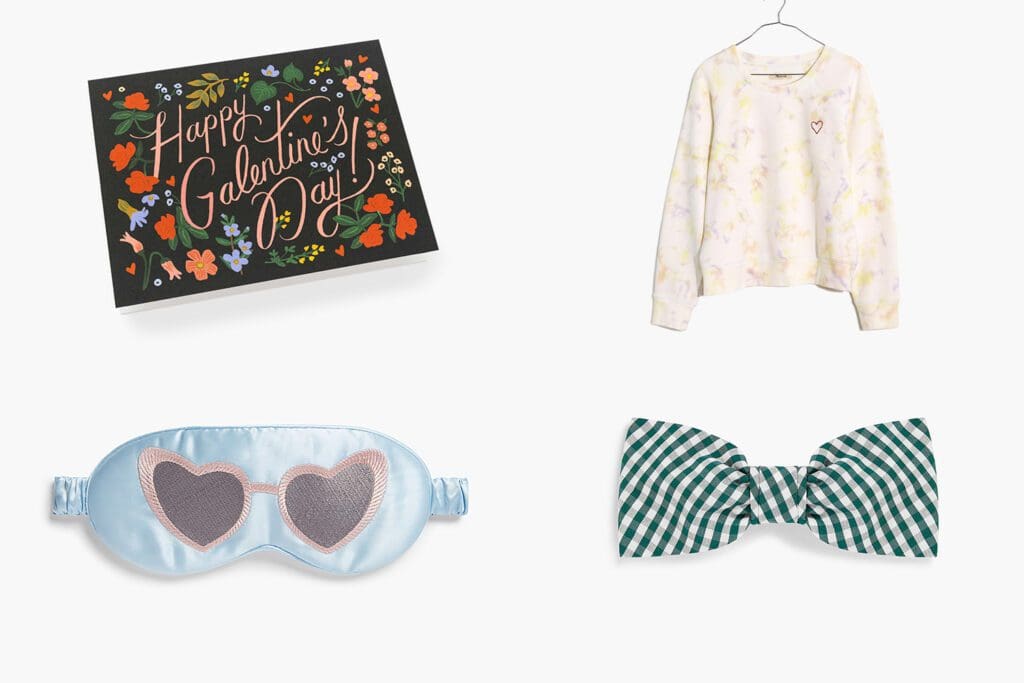 Clockwise from top left: Rifle Paper Co. Card | Madewell Sweatshirt | Hill House Alice Gingham Bow | Hill House Eye Mask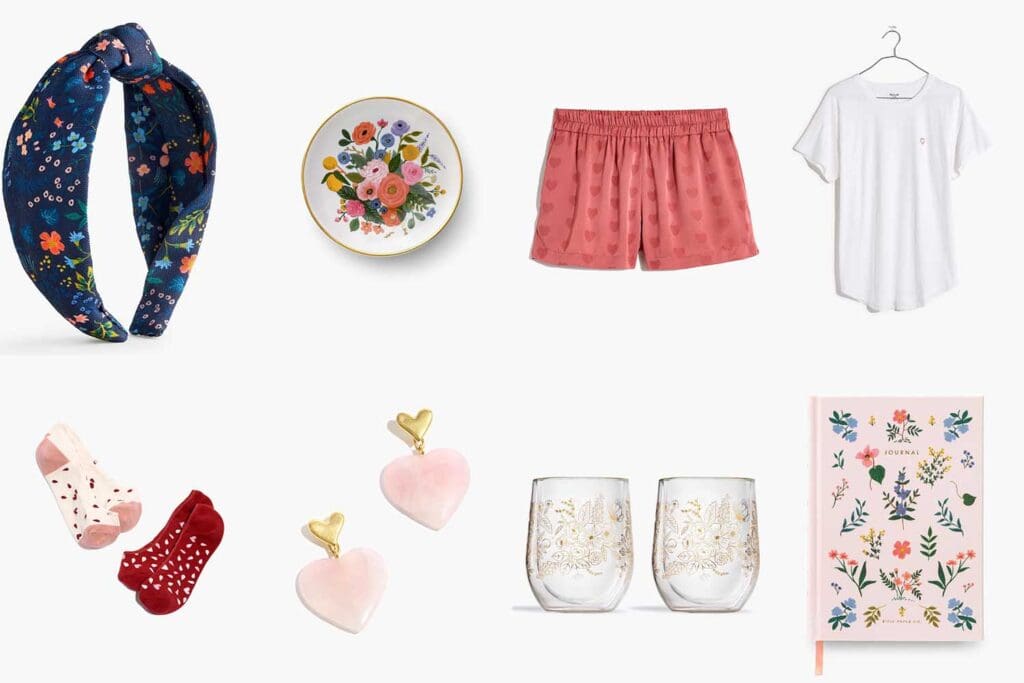 Clockwise from top left: Rifle Paper Co. Headband | Rifle Paper Co. Ring Dish | Madewell Lounge Shorts | Madewell Heart Tee | Rifle Paper Co. Journal | Rifle Paper Co. Wine Glasses | Madewell Heart Earrings | Madewell Red and Pink Socks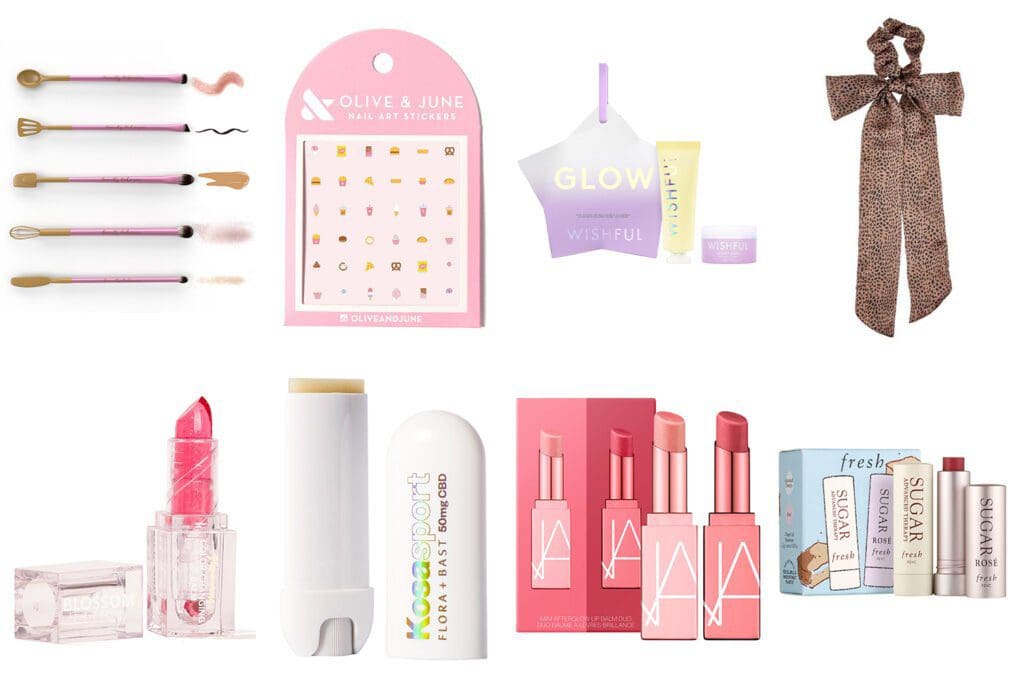 Clockwise from top left: Beauty Bakerie Brush Set | Olive & June Nail Art Kit | Glow Set from Sephora | Kristin Eps Scrunchie + Scarf | Fresh Color & Care Lip Kit | NARS Mini Afterglow Lip Balm Duo | Kosasport Flora + Blast Lip Balm | Blossom Shimmering Color Changing Lip Balm