The Latest Little Women Adaptation
Greta Gerwig's Little Women adaptation, based on the 1886 novel by Louisa May Alcott, was released on Christmas Day, a fitting release date, since the story centers so much on the holiday. With an all-star cast and thoughtful promotional build up to the release date, I was really excited to see the film. I was so excited that I was a little worried it wouldn't live up to my expectations. Luckily, these worries did not amount to anything, and the movie exceeded what I could even hope for.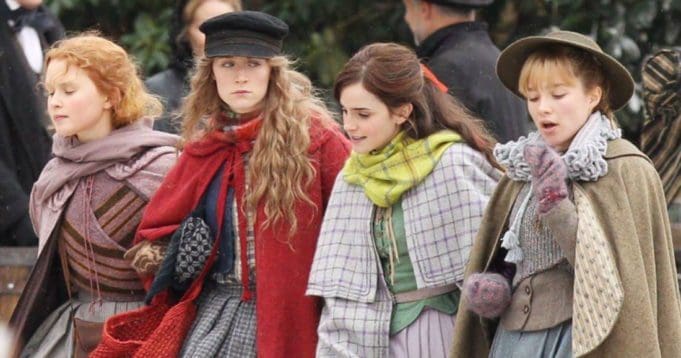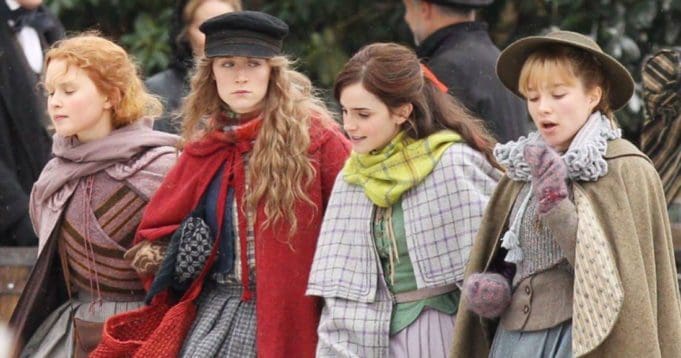 The Casting
Saoirse Ronan is the perfect Jo March. Perhaps I am biased because I'm such a big fan of Ronan's, but she really captures all of Jo's traits well. From her passion to her temper, her drive and her wavering independence, Ronan's Jo is illustrative of the internal struggle many feminists feel.
This adaptation of Jo contrasts beautifully with the more soft-spoken Meg. I confess, it's been some time since I read Alcott's book — I should have reread it in preparation for the movie, but time got away from me — but I remembered very little of Meg's character. This review of the movie notes that Emma Watson plays herself, under the stage name of "Meg," basically, since "[t]here can be no more thankless March sister to play than the one whose whole thing is niceness, motherliness, and contentedness to play the wife."
Watson's portrayal of Meg, with this as a backdrop, is particularly remarkable, in light of the actress' feminist work in real life. I see Watson's Meg as an extension of this work, as an illustration of the different ways feminism and female empowerment can manifest. Before Meg's wedding, Jo tries to convince her sister to give up the marriage and maintain her freedom; Meg declines, citing her desire and her choice to have John as her partner.
Similarly and relatedly, I think Watson's Meg illustrates the struggles and frustrations many women and mother's must feel. She craves the intimacy and partnership of a marriage, but, once she has that, finds that she still wants more. This parallels Jo's lonesomeness rather poignantly, as both of the sisters, having made choices thought necessary for their happiness — Jo to decline Laurie's proposal and Meg to marry John, despite his lack of resources — that nonetheless lead to heartbreak. Little Women is nothing if not a commentary on the human condition, and Greta Gerwig's production portrays this beautifully.
Jo and Laurie's Relationship
Similarly, Jo's relationship with Laurie, played by the ideally-cast Timothée Chalamet, highlights the contrasting worlds of the March sisters and their much-wealthier, male neighbors. Through a series of time jumps forward and back, the audience is introduced to the disjointed and doomed romance between Jo and Laurie. The chemistry between the two actors is fantastic — they play believable childhood friends and sweethearts who almost seem fated for one another but, nonetheless, are not — making their story arch all the more devastating.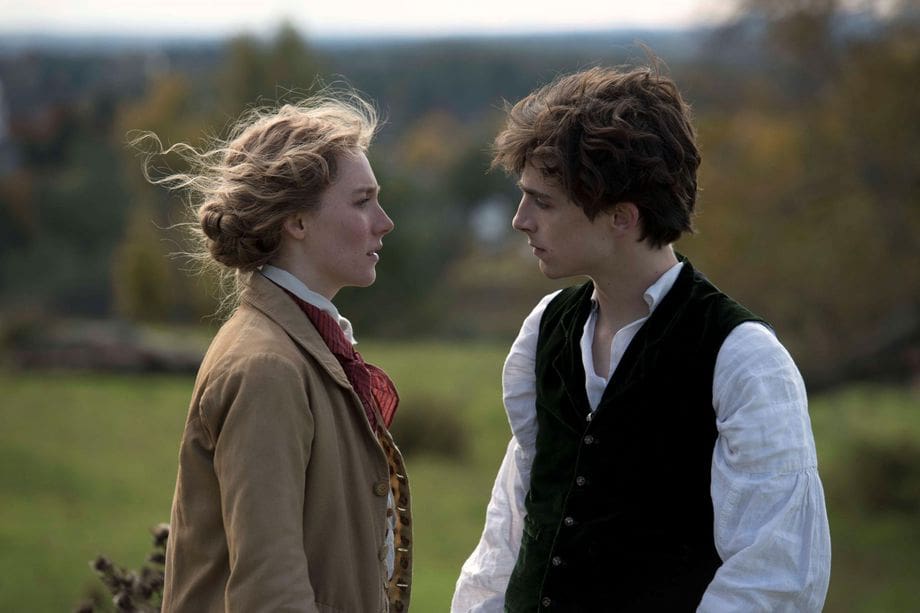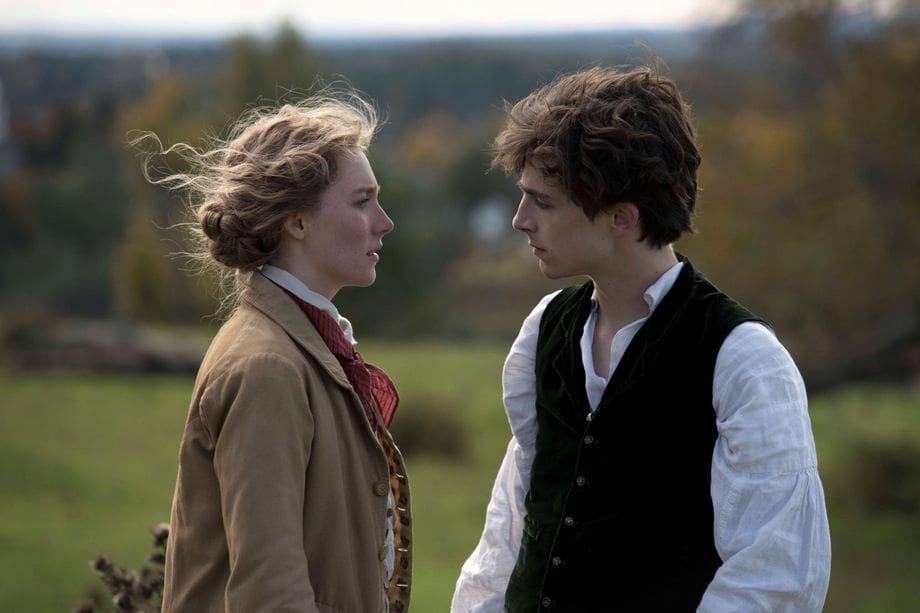 At first, Laurie is a difficult character to like. He initially struck me as quite vapid, and his disdainful interaction with Meg at a party is calculatingly frustrating to the audience. As Philippa Snow notes, Laurie is "as seen next to Jo and Amy, something of a trifling figure: a rich playboy whose good looks and education have not compensated for a life spent half in stultifying captivity, half in parentless excess." However, Gerwig's production manages to create a three-dimensional character out of him, just as she does with each of the March sisters.
Laura Dern as Marmee March
Another noteworthy casting here was Laura Dern as Marmee, the matriarch of the March family. Marmee is a powerful character, competently taking care of the March girls while her husband is away with the Civil War. Marmee is immensely good — she is thoughtful, giving, patient, and kind. Jo, with all her passion and temper, contrasts Dern's Marmee beautifully, particularly in the scene where Marmee notes "I am angry nearly every day of my life." The contrast between these two character forces is made even more compelling by the fact that, while in character, Ronan and Dern look as if they could be truly related.
Greta Gerwig's Little Women is a Masterpiece
I have only skimmed the surface of the greatness of Greta Gerwig's Little Women, focusing on the aspects of the film that stood out to me. To do the film justice would certainly require multiple viewings, as it is densely packed with important and compelling details. If you have the chance, I highly recommend seeing it yourself!
Further Reading
Looking for more entertainment recommendations?
Click here!
Photos owned by Wilson Webb/Sony Pictures