Why I Love Outlander
It's pretty clear at this point that I'm a huge Outlander fan. Outlander is Starz's adaptation of Diana Gabaldon's historical fiction series set in Scotland. This series starts out as a romance in the Scottish Highlands but has since jumped continents, so that Season 5 of the series sees the characters in colonial America. If this is news to you, I recommend checking out my Outlander FAQ post to help catch up!
Outlander Season 5 Information, Promo Pictures, and More
The Release Date
First and foremost, we now have a release date for the newest season of the time-traveling romance. Outlander Season 5 will air on Sunday, February 16, 2020, on Starz. I highly recommend getting the Starz app, as it seems to be the most reliable way to watch the show.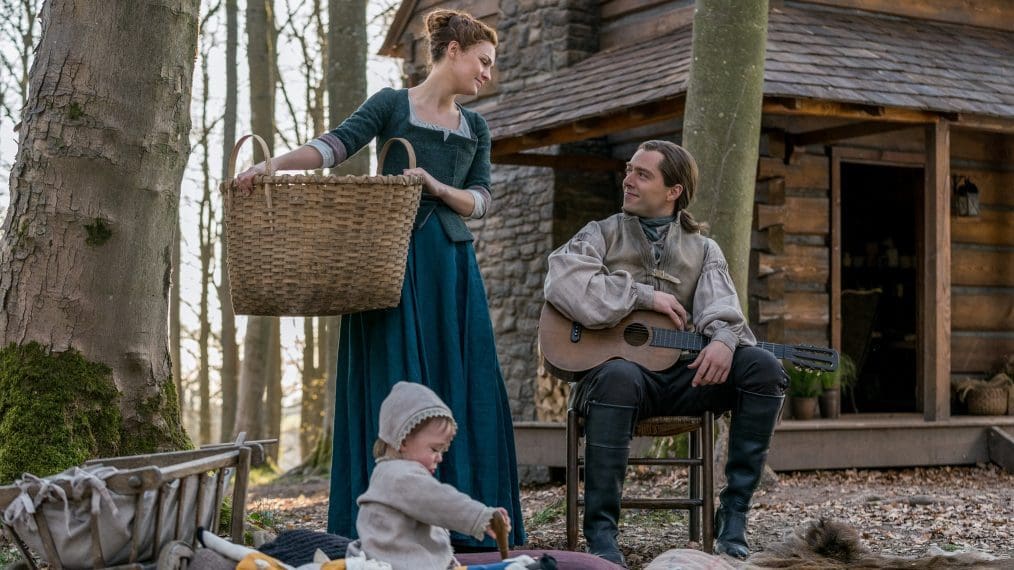 Promo Pictures
There had been a few promo pics circulating for Outlander's 5th season for some time — including this dramatic picture the official Outlander twitter account used to announce the new season's release date. I have a feeling that this particular picture has something to do with some serious trouble Roger finds himself in, and I'm really really really hoping that's now how the season ends. If you've read the books, you'll know what I'm talking about. If you haven't…well…we'll see how this goes.
Some of my favorite promo pictures for the new season are of little Adso, Claire's new furbaby and mouser for Fraser's Ridge. I love cats and I love Outlander so clearly Adso is just a win-win for me. I mean, just look at that little bundle of cuteness and catitude! Can't wait.
Besides Adso cuteness, the new season seems to be chock full of family drama, majestic scenery, and Claire's doctoring skills. Bree and Roger seem to be playing a larger role in this new season — fitting, since they're featured prominently in The Fiery Cross, the 5th book in the series on which this season is based.
I'm interested in how their relationship plays out, since I didn't love how they ended the last season with them. Sure, fine, Roger came back and he's with Bree and the baby, which is great, but I don't love how he basically abandoned her in the middle of a different century because he couldn't handle that the baby she had might have been the product of rape, and not his own child. I'm hoping that, in the new season, they'll give more nuance to this relationship, because it felt very flat in Season 4.
From the books, I'm a big fan of this couple, and I do genuinely like the actors for the roles, so I'm hoping the show's writers give them more justice this season.
I am particularly interested to see how they manage the storyline with Murtagh, Jamie's godfather and confidant, whose story here is a complete departure from the books. Some people aren't too pleased with that change, but I think it's going to add a fascinating level of complexity to the new season. Plus, I am all for a Murtagh-Jocasta romance.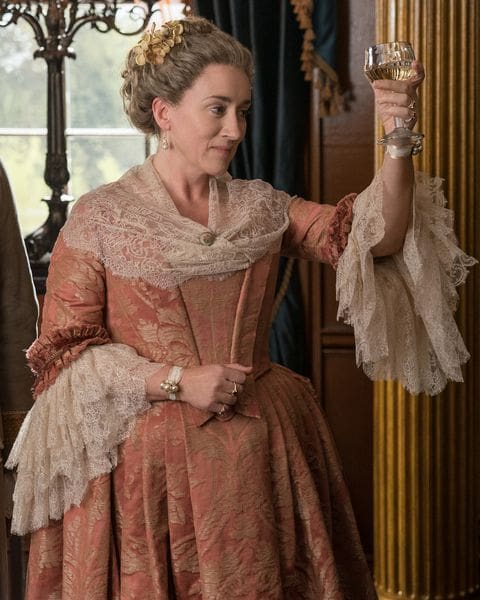 Red Coat Controversy
Recently, with the release of the latest trailer for Season 5 of Outlander, we caught a glimpse of Jamie, the elusive highland rebel who spends the earlier seasons fighting the English, wearing a redcoat uniform. Insert the Outlander fandom's collective gasps here.
It's quite the departure from Jamie's earlier persona, but I'm excited to see more about how Jamie gets roped into siding with the English during the American Revolution. I think this storyline, combined with Murtagh's role as a rebel, will really illustrate the struggles colonial settlers had in choosing sides for the Revolution.
The reason that so many people freaked out about seeing Jamie in the iconic British red coat, though, has more to do with the fact that the book didn't feature this scene. Jamie in the books certainly is a British supporter — whether that's willingly or unwillingly is a different story — but he doesn't don the uniform. Evidently, Sam Heughan himself was behind the decision to have Jamie wear the uniform, according to Twitter! I love the idea of the cast collaborating on the show, and the fact that it was his idea makes me even more excited to see how the scene from the trailer plays out.
Check out the full trailer for Outlander Season 5 here
Catch up on earlier seasons of the show with my
other Outlander posts here!
Photos owned by Starz, sourced from this great article and this other great article about Outlander Season 5