Welcome back to the Cats & Coffee My Current Loves series. Let's dive right in:
Herbivore Botanical's Bakuchiol Retinol Alternative Smoothing Serum
This isn't an entirely new current love of mine, as I wrote about it in early December. Since I've been using it for nearly two months now, I wanted to report that I am loving this stuff. It has made a huge difference in my skin, I believe, by really cutting down on little bits of acne along my chin and across my forehead. I equate these changes to the Herbivore Bakuchiol, since it's the only entirely new product I really incorporated into my regular regimen throughout late November and December. If you're curious about the product, check out my full write up here.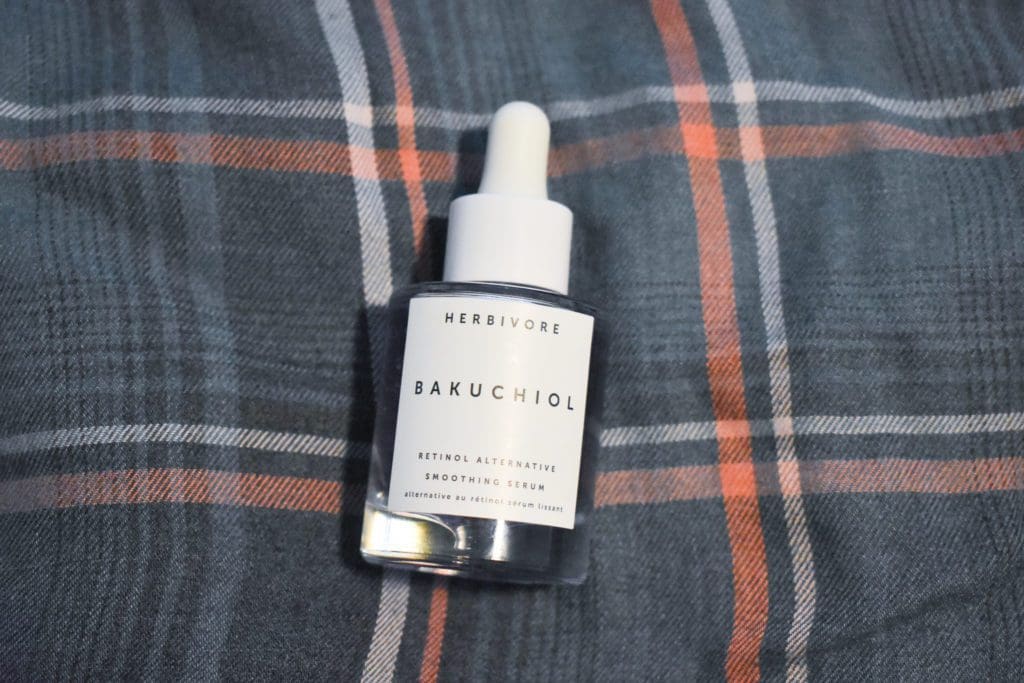 Free People's Clarity Tee
I have two of these Free People tees and they are quickly becoming my most-worn daily-wear tops. It's not much of an exaggeration to say I wear them all the time, especially the leopard print style.
I love the oversized fit, along with the lightweight, breathable fabric. Plus, they wash really well, even when I throw them in the dryer instead of hanging them to dry. I'm thinking of picking up a solid color or two, since I have the white and pink Woodstock inspired style and the leopard print style. I recommend sizing down in the style!
A Drink with James with Fohr's James Nord
Fohr, one of the leading influencer marketing platforms, puts out a weekly podcast/YouTube video called A Drink with James, featuring founder and CEO James Nord. In these weekly episodes, James answers questions about the influencer and social media industry, focusing on best practices and real, day-to-day tools for content creators online. While the show is mostly James talking to the camera, he occasionally has guests on, like Danielle Bernstein of @weworewhat. Overall, the series is a fascinating look into social media's role in the world. Whether you're a blogger and influencer, or just curious about how the internet interacts with marketing and daily life, A Drink with James is a great and entertaining resource.
Rebecca Solnit's Cinderella Liberator
My friend sent me this amazing illustrated fairytale for my birthday and it immediately won my heart. Written by renowned feminist author — see, e.g., Men Explain Things to Me — Rebecca Solnit, this reimagined fairytale features a fully feminist heroine. It's a quick read, great for adults and kids, and features some really unique and intricate silhouette artwork throughout. The book will leave you feeling fulfilled and entertained. It's available on Amazon here.