Indie Lee's Purifying Face Wash
I finished up the Indie Lee Brightening Cleanser about a month or so ago and decided to give another formulation from the clean beauty brand a try: the Indie Lee Purifying Face Wash.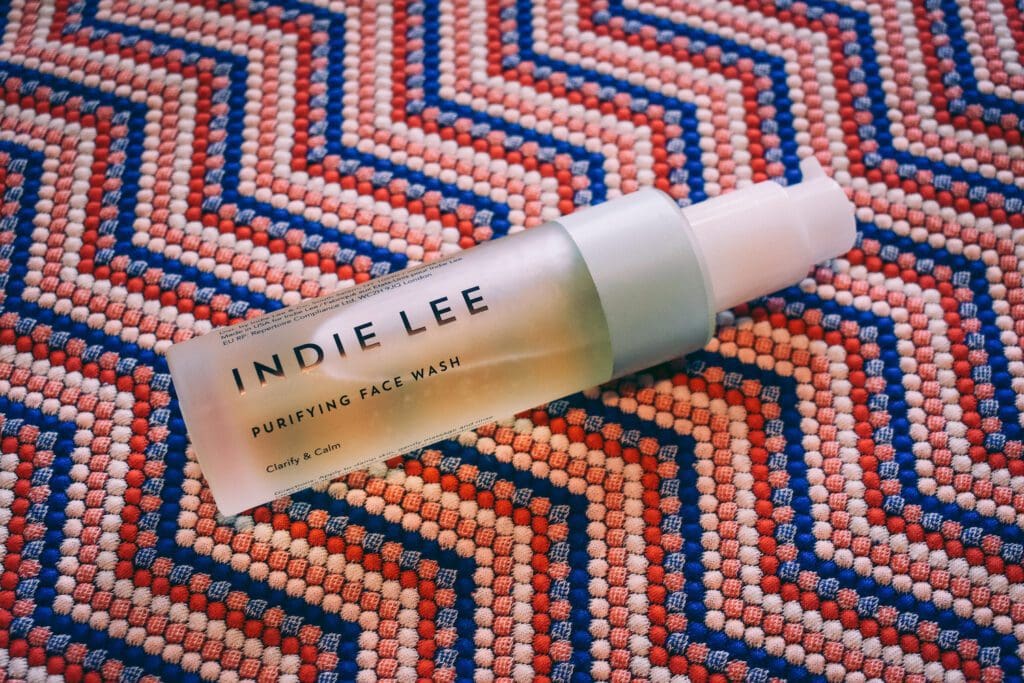 What the Purifying Face Wash Promises
The Purifying Face Wash promises to clarify and calm. It's a rich, foaming cleanser with plum, orange, and lavender extracts, designed to remove excess oil. The goal is to leave the skin feeling soft and supple, as opposed to tight and dry.
What this Indie Lee Cleanser is Made With
Beyond the plum, orange, and lavender extracts, this cleanser is full of beauty boosting and scientifically-backed ingredients. The formula also includes ingredients like clove and mandarin to brighten complexion, and rose to help the skin feel soft and supple.
Like all the Indie Lee products, this wash is cruelty free (third-party verified), phthalate free, and paraben free.
Honest Thoughts on the Indie Lee Purifying Face Wash
Overall, I do like this cleanser, but I probably will stick with the Brightening Cleanser going forward. I prefer the Brightening Cleanser's texture, as the Purifying Face Wash feels a bit heavier on the skin. Where I felt that the Brightening Cleanser produced a light, easy-to-remove foam, the Purifying Face Wash is a bit more of a gel.
At first, I was feeling like it took a lot of scrubbing to fully remove the Purifying wash. I stopped using a full pump of the cleanser at a time — I switched to about 1/2 of a pump — and that has definitely helped the situation.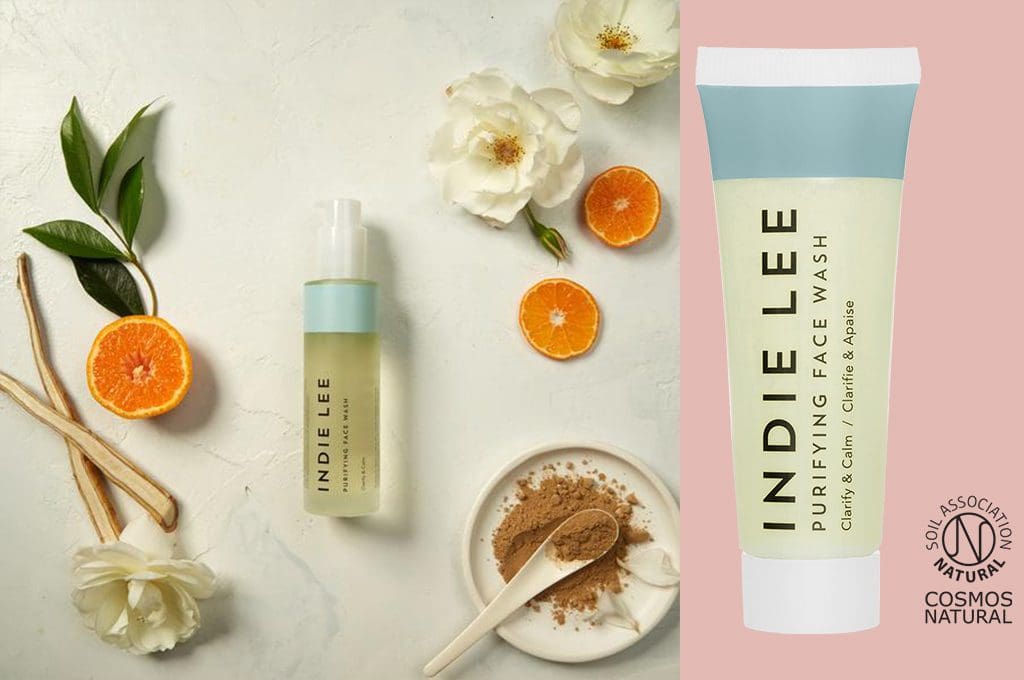 Credit: Indie Lee Website; Graphics from the Indie Lee website.
Does this Indie Lee Cleanser Leave Skin Feeling Refreshed?
Yes, this cleanser does leave the skin feeling refreshed. It does a good job of removing excess oils without stripping the skin. Work up a good lather and gently massage your skin to get the full makeup and oil-removing benefits.
What Skin Types Would Benefit from this Purifying Face Wash?
This cleanser is designed for all skin types, including "imperfection-prone skin." Based on how my combination skin reacts with it, I think the Purifying Face Wash likely works best with combination and oily skin types.
Why the Indie Lee Purifying Face Wash is Worth the Price
If you're looking for a rich cleanser that works hard to remove makeup without stripping the skin, this is a great option.
Some buyer critiques online say the cleanser is "too basic" for the price point. I don't agree with this critique. At $34 for a 125 ml bottle, I found the Indie Lee Purifying Face Wash to be a reasonable price, especially considering how long the bottles last.
As I mentioned above, I've been using about 1/2 a pump of the wash at a time for a few weeks now and have not made a huge dent in the bottle.
Test it Out with the Travel Sized Bottle
One of my favorite things about the Indie Lee brand is that so many of the products come in affordable travel sized versions. These are great for travel, obviously, but even better as trial products. Pick up the 30 ml option of the Purifying Face Wash and test it out for yourself!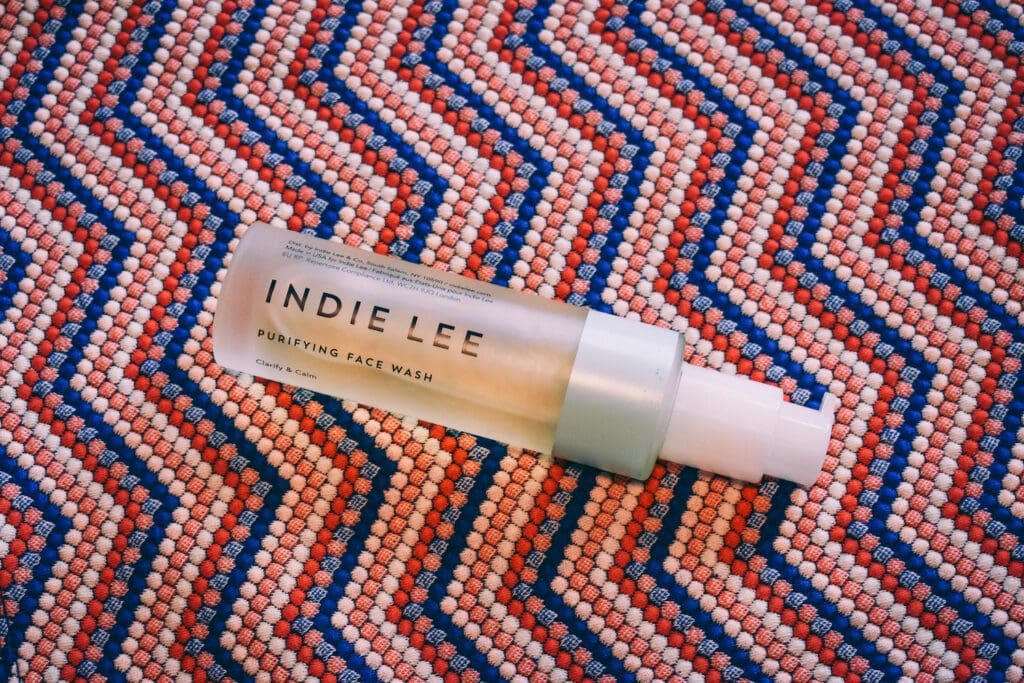 Indie Lee Brightening Cleanser vs Purifying Cleanser
As I've tried both the Brightening Cleanser and the Purifying Cleanser from Indie Lee, I have formed a distinct opinion on both. My favorite is definitely the Brightening Cleanser, which I find works best with my sensitive skin. For me, the Brightening Cleanser more easily removes makeup than the Purifying option, and requires a smaller dose of the wash at a time. Neither are particularly drying, though, so both are suitable for a variety of skin types.
Read my full review of Indie Lee's Brightening Cleanser here.
Where to Buy this Indie Lee Cleanser
The Indie Lee Purifying Face Wash is available in the full size at a number of major skincare and beauty stores, including Nordstrom and Amazon. The travel sized bottle is currently available on Amazon.
---
I've tried a number of products from this brand, including another great cleanser.
Explore all of my Indie Lee Clean Beauty reviews!