Why I Like to Decorate with Cute Little Plant Pots for the Home
As a cat mom, I've learned that planters are rarely safe in my house. Obviously, I know to avoid plants that are poisonous to cats. However, the issue is really that my cats chew threw the cat-safe plants in minutes. So, I've gotten creative, opting for cute little plant pots that I can keep up and out of the way of the cats.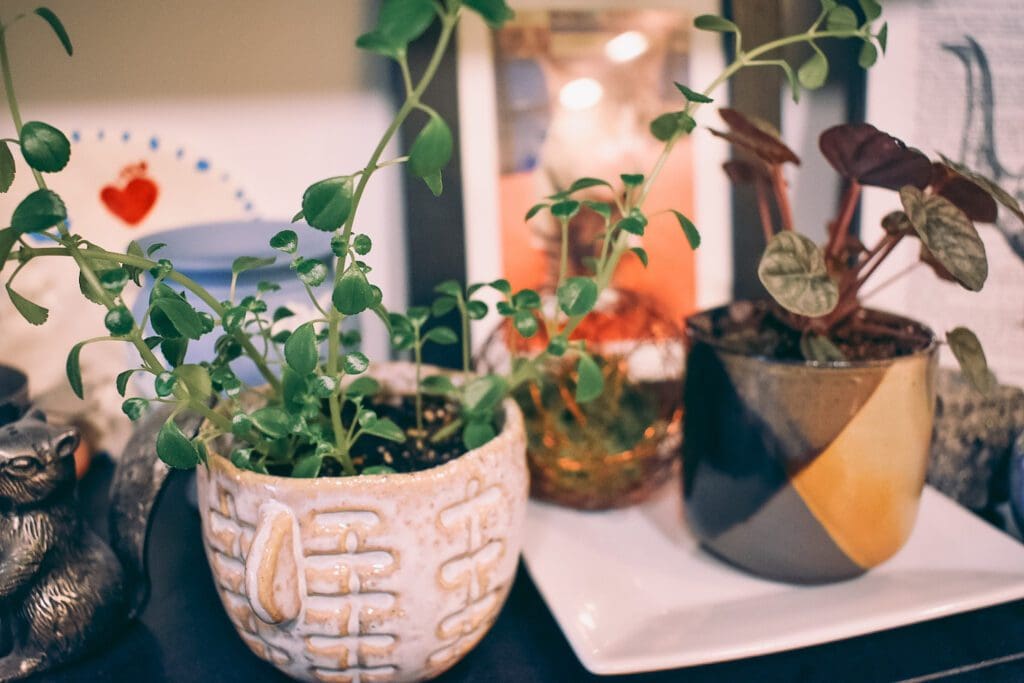 Why I Love Having Plants in the Apartment
I find having plants around to be a bit calming. It's nice to have greenery in view, especially for apartment living where we don't have a backyard.
Personally, I'm a big fan of succulents. They're pretty hearty, self-sustaining (for the most part), and come in a variety of sizes. The tiny ones are just so cute! Propagating them can be fun, too.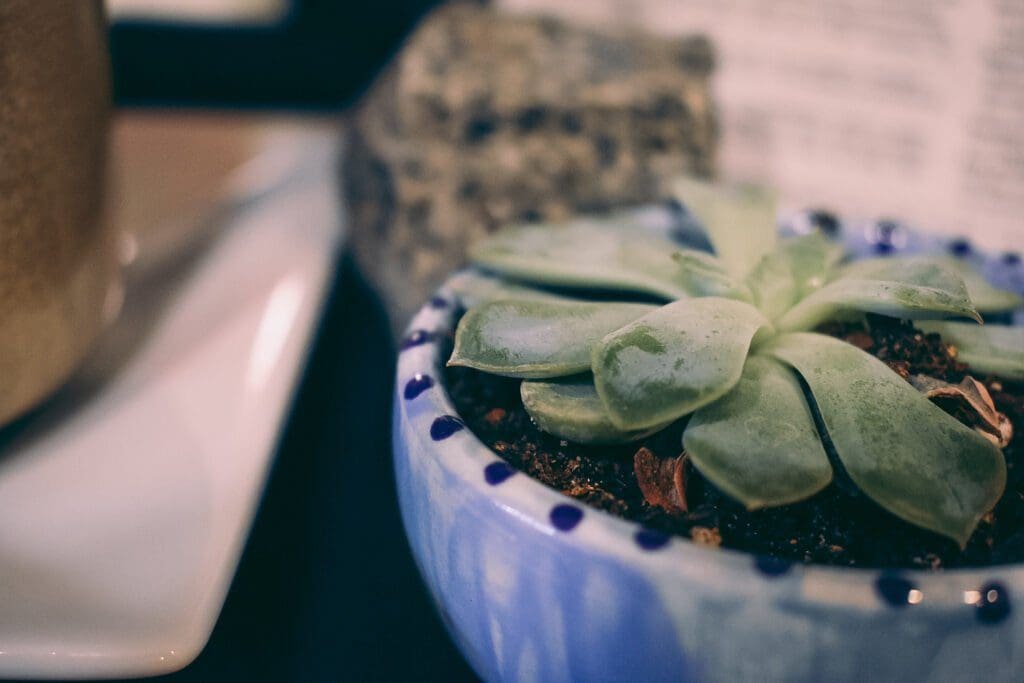 This particular pot is actually a ring dish that I made at a pottery painting shop when I was around 10 years old. I repurposed it as a small succulent planter and so far, so good!
Besides succulents, I like to keep more delicate plants around, as well. Currently, I have a small snake plant (which stays up high because that is poisonous for pets) and some kind of hen and chicks succulent, which needs some TLC. Snake plants are a great option for first time plant parents, because they really don't need much attention. They only need watering every 3 to 4 weeks, and they have air purifying capabilities.
I also have an emerald ripple peperomia and what I think is a type of small jade plant. Identifying plants is not my strong suit; mostly, I just pick out ones that look cute. I picked these up from The Heavy a couple months ago and they're still doing quite well. If I kept them in more direct sunlight, I believe they'd grow a bit bigger, but, alas, the cats won't allow that.
So Many Cute Little Plant Pots to Choose From
As I'm planning on either crafting some of my own little planters or picking up a few more, I've been scouring the internet for cute little plant pots to buy. If I craft some, I'd probably upcycle candle containers I have (specifically, this set in a slightly different pattern) and the Vim + Vigor candle jar once I burn through that.
There are a couple Amazon options listed here, but the majority of the mini planters I've been eyeing are from Etsy or my favorite plant store, The Heavy in Winter Park, Florida. Here are some of my favorites:
The Cute Little Plant Pots that Started My Search for More Planters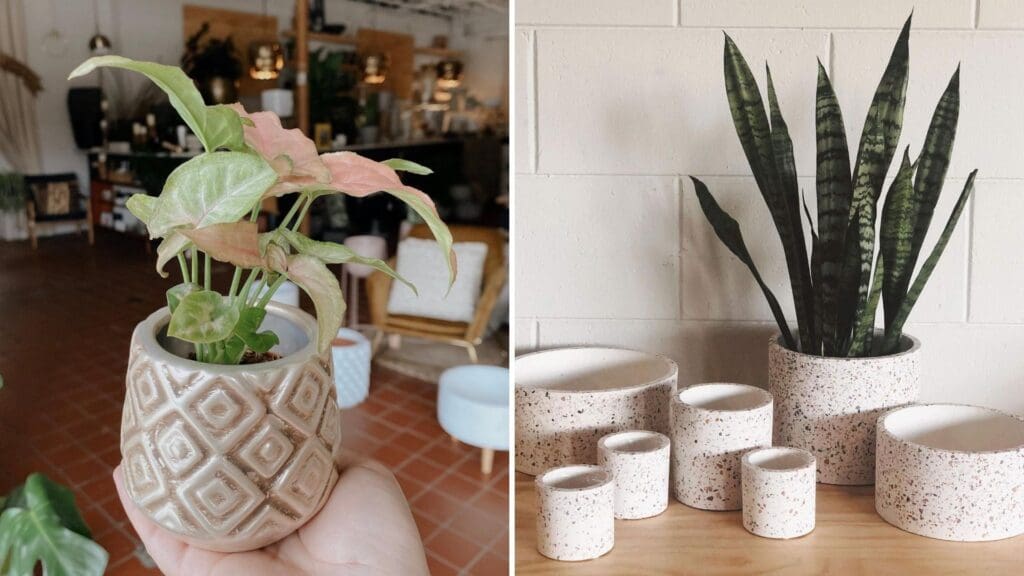 The Medina Pot // The Terrazzo Pot & Vase Collection
As I said, The Heavy is one of my favorite plant stores. They have a variety of great pots and offers shipping. While some of the larger pots can be pricy, the cute little plant pots they offer tend to be pretty reasonable. I love that they're all so unique, and many are made by small creatives. The two pictured above are some of my favorites of what they have in stock now.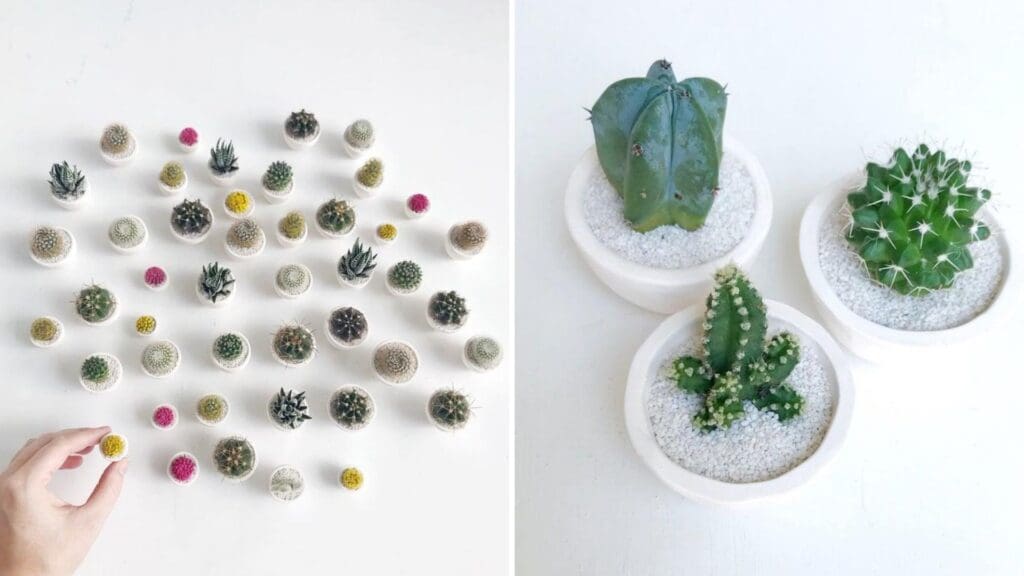 TierraSolStudio – SURPRISE! Mini Cactus and Mini Handmade Ceramic Planter ($17/each)
These little mini succulent planters were what actually reignited my interest in getting more plants around the house. I haven't ordered any of the mini planters from the TierraSolStudio Etsy shop yet, but they're definitely calling my name.
Natural Little Plant Pots with a Twist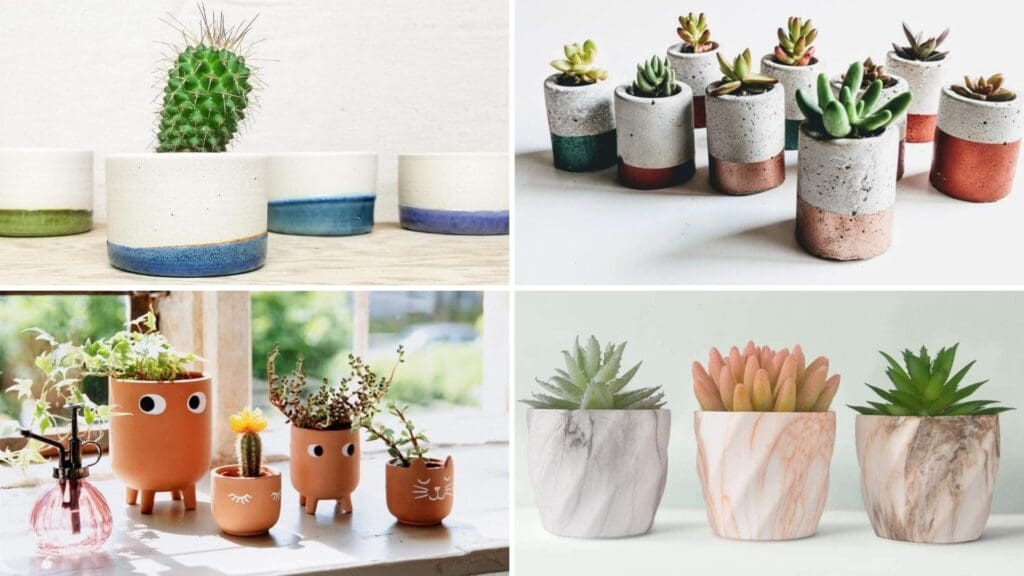 Clockwise from top left:
Horizonlineceramics – Mini Plant Pot ($24/each) // ForgottenProperty – Surprise Mini Plant in Concrete Planter, Succulent or Cacti ($10/each) // Marble Mini Succulent Pots // PlantASmileCo – Mini Leggy Boho Terracotta Indoor Planter ($6.93)
There's something really appealing about natural textures and colors, especially when they're made to pop in some way or another. The top two planters above cover all the bases there, since they have a neutral and natural texture with a colorful dipped base. The bottom left, similarly, features a super natural texture — terra-cotta — with unique features. Lastly, the marble pots on the bottom right offer some fun colors, that would be great to accentuate a colorful succulent!
Themed & Unique Mini Planter Options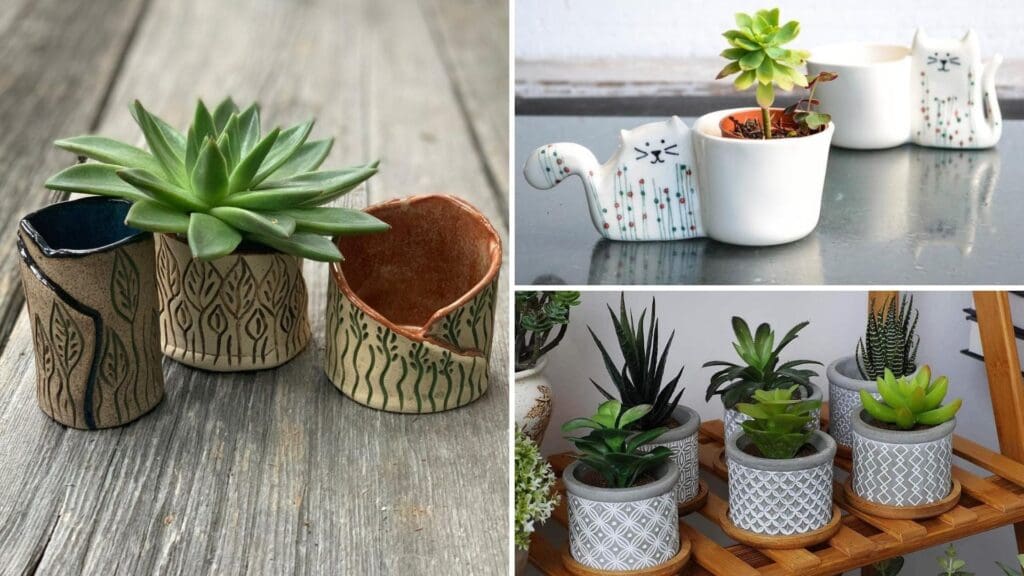 Clockwise from left:
OneofakindRockport – Mini Carved Succulent Planters ($20/each) // UmmaArte – Cute Cat Planter for Cactus ($37.43/each) // Cement Succulent Pot with Bamboo Tray
The carved succulent planters from the OneofakindRockport Etsy shop are just stunning. They struck me right away because of their unique, one-of-a-kind nature (I guess the shop's name fits them well!). Besides these, I'm drawn to the cute cat planters because, well, cat mom life. While less unique and not feline-inspired, the cement pots on the bottom right are a great affordable option from Amazon. This is especially so if you're looking to create a larger set of matching cute little plant pots.
Colorful and Contrasting Little Plant Pot Options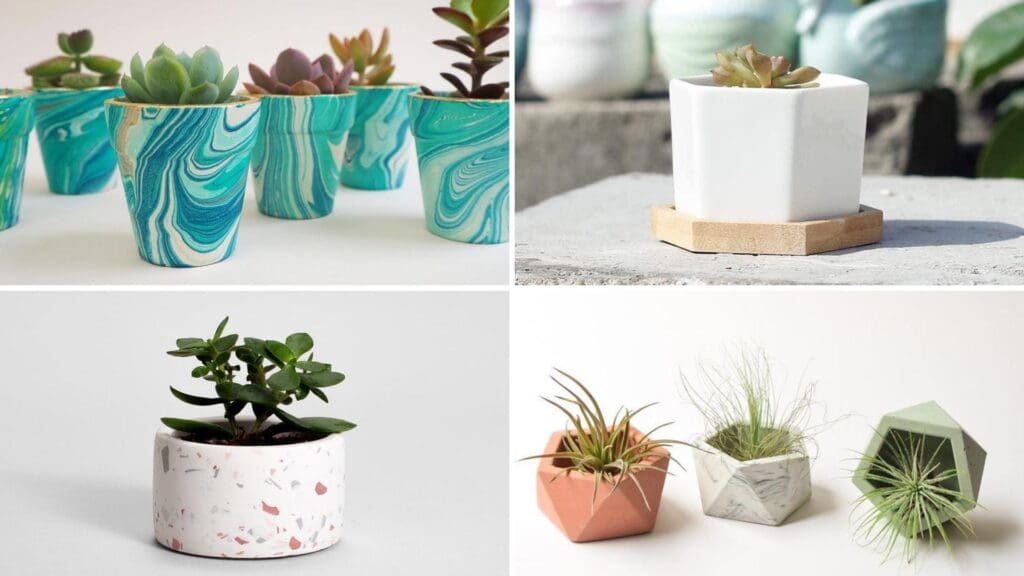 Clockwise from top left:
HelloMariluStudio – Blue Hand-Marbled Mini Plant Pot ($7/each) // Greenaholics Succulent Plant Pots // CedarandStoneGarden – Air Plant Holder – Mini Planter ($9+/each) // ZOAconcept – Pink Terrazzo plant pot ($14.97/each)
How fun are the blue marbled mini planters on the top left? The HelloMariluStudio Etsy store offers these handprinted planters at the affordable price of $7 a pot. I tend to mix a few styles, ranging from bright and eclectic to minimalist and clean. The Greenaholics pot stands out as a great contrast to the more colorful pots I've found. For a more subtle cute little plant pot style that still features some color and texture, either of the bottom row options would be perfect. The CedarandStoneGarden Etsy shop option comes in 20 color options, and can double as tea light holders.
---
Explore More Home Inspiration from Cats & Coffee