A Dressy Sandal Option
I've been a Jack Rogers fan since early undergrad. As a Floridian, I have an aversion to close-toed shoes. This might have something to do with my grade school uniforms, too, which necessitated Mary Jane Doc Martens (which part of me misses) — pretty much the opposite of a sandal or flip flop.
It can be hard to find a dressy and relatively-comfortable sandal. Typically, flip flops and sandals are either casual to start with or they get pretty beat up with use and wear.
That's where Jacks come in.
Why Jack Rogers' Iconic Jacks are The Best
I got my first pair of Jacks in probably 2012 or 2013, since I definitely had them around Christmas 2014. They're a deep navy sandal with gold detailing. The closest style to this that I can find currently is the Nantucket Gold Sandal in midnight and gold. I have worn these Jacks into the ground, and then some — literally, since I had to get them re-soled because I broke the heel on one. I went with the navy and gold because I thought it'd be a nice, largely neutral option that still had some color.
In March 2014, I bought my next pair: the bright sparkly blue Jacks. They aren't exactly neutrals, but they're still a go-to pair for me and I've gotten a lot of use out of them.
Whether you go with a traditional neutral color or something more fun, like these sparkly blue ones, I have found my Jacks are perfect for casual outfits or for dressier events. They are especially great as to-and-from shoes that I kept in my bag to swap with heels.
Honestly, though, you cannot really destroy these shoes. Many of mine have gone through rain storms and come out just fine — albeit, a little darker than they started out, which is typical. They take a while to break in, so it's important that they last. There's nothing worse than finally breaking in a shoe and having it either break or look far too rough to continue wearing.
That's not an issue with Jacks. Jacks get better with age.
Styling Outfits with Jacks
Jacks are great for throwing on with anything from shorts and a t-shirt to a cocktail dress. Typically, for dressier events where I wind up wearing these, it's because I brought heels and can't bring myself to wear them. Or, as happened at a wedding this past summer that was unexpectedly outside, my heels kept sinking into the grass, necessitating a change in footwear.
It's so nice to have another shoe option that is so much more comfortable and still a bit on the dressier side.

For more casual offices, Jacks are great for work, as well. While for longer walks, I prefer something more ergonomic, you still can run out for a quick cup of coffee or lunch with these without an issue. The same can't always be said for heels.
Another event you might not consider Jacks for but should: graduations! I have a pair of sparkly Gator Jacks that I bought for undergraduate graduation in the Swamp. I wore them again for law school graduation. They're my special pair. I don't wear them too often, but they are so fun!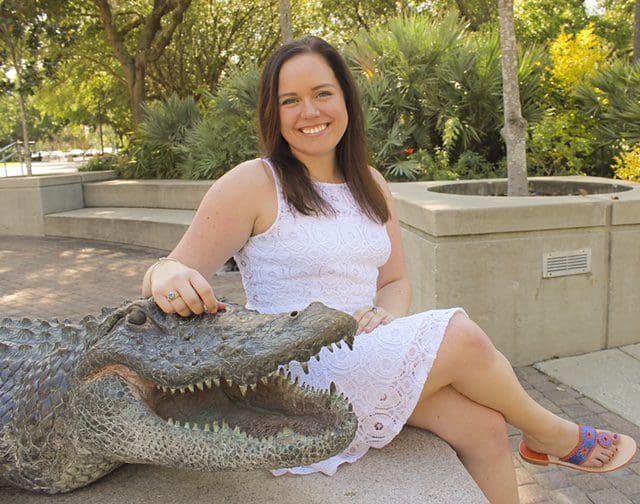 Overall: Higher Priced but Worth It
Jacks are a bit expensive for sandals, but I think they're totally worth it.
First of all, like I said, they don't die. I had to get one pair that I had purchased for about $120 re-soled for around $50, making the shoes $170 total. Divide that $170 with the at least 6 years I've had them and they're downright affordable.
Second of all, as fun as heels are, I really don't think it's worth being in pain for them. Jacks fill a gap in style that otherwise forces women to endure cramped toes, shin splints, and blistering. I love a good high heel as much as the next person, but I think its worthwhile to be nice to your ankles and feet. Like I said, I wouldn't want to go for long walks in Jacks or anything, because they are pretty flat, but they are so much better and easier on your feet than most high heels.
Third, they're true classics. While there are a bunch of fun styles (see, e.g., my sparkly Gator Jacks and Stewart Tartan Jacks) and patterns, the staple neutrals are going to go with just about anything. I recommend going with a more neutral option first, and then branching out into the wilder patterns.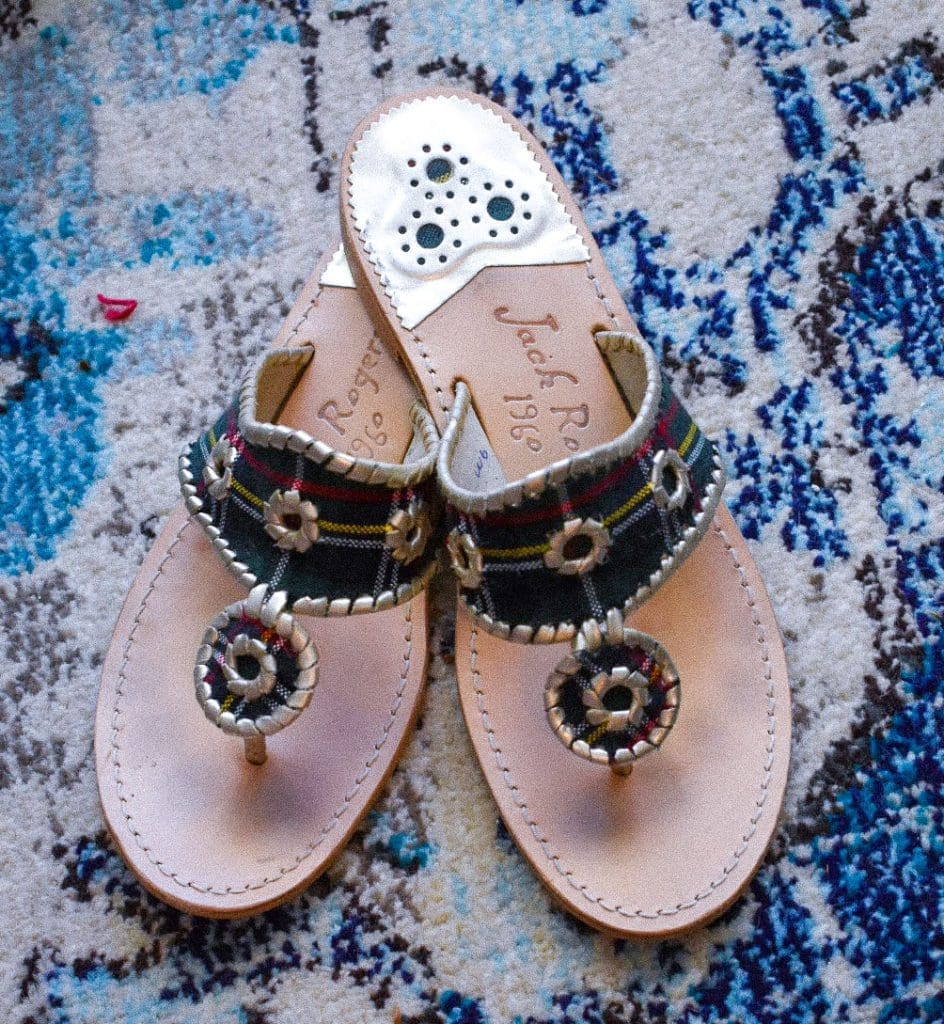 A closing note on sizing: If you have a wider foot, like I do, I recommend sizing up. I'm normally an 8/8.5 in shoes, but buy a 9 in Jacks.