The Importance of Makeup Primer
I have found that a little bit of primer can go a long way, especially when you have sensitive skin. As someone with such skin, I'm always up for a skincare-makeup combo. This is why I was so excited to see the Milk Makeup Hydro Grip Primer! The Milk primer stood out as a hydrating option promising "smooth for blissed-out skin." Sounded good to me.
Makeup primers help keep foundations and powders stay put throughout the day. Whether you go with a translucent primer, or prefer a tinted option, primer provides a smoother base for powders and the like. Beyond just smoothing out your skin and holding your makeup in place longer, though, primer provides a protective barrier between the skin and makeup.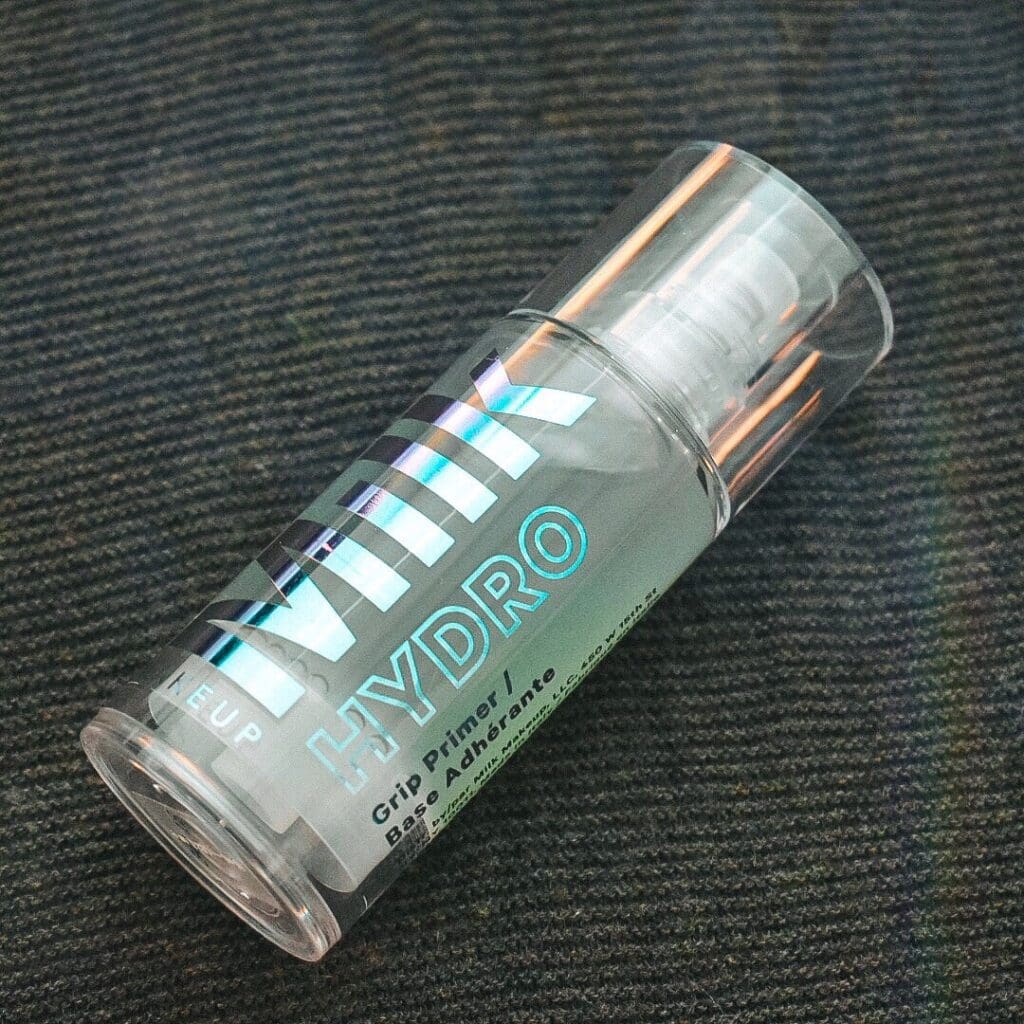 Milk Makeup Hydro Grip Primer
I'm a big Milk Makeup fan. I saw the Hydro Grip Primer at Sephora and initially liked the texture. Hydro Grip Primer looks like a water-based moisturizer and feels a bit like aloe vera.
What Does Milk Hydro Grip Primer Do and What Does it Promise?
The Hydro Grip Primer is a silicone-free and oil-free formula, intended to blend in clear and work on all skin types. Skin-plumping hemp-derived cannabis seed extract provide the eponymous "hydro" shot. Beyond that, an aloe water, cherry blossom, hyaluronic acid base, blended with B vitamins, "boost skin for a healthier-looking base and a glassy, post-hot-yoga-class glow."
My First Thoughts on the Milk Primer
When you first apply the Hydro Grip Primer, it's a sticky, tacky texture. After about a minute, the primer sort of dries. I say "sort of dry" because it retains a certain amount of cling. According to the Milk website, it takes about a minute for your skin to "fully absorb" the formula and "activate grip for all-day hold."
At first, I loved this product. I used two pumps and found that it spread easily and evenly. I waited a minute or so and then added a bit of my liquid foundation before applying powder. So far, so good. My makeup stayed put for the whole evening without getting creases or anything, which was great.
Recreating the Initial Hydro Primer Success
I recreated this look a couple more times to similar success over the next few days. However, I started to break out really badly, particularly on my cheeks. At first, I didn't think too much of it and just tried to add concealer when I used the primer next.
The addition of concealer — particularly, a long-time favorite color correcting concealer that has never given me any trouble before — did not mix well (literally) with the Hydro primer. The green concealer simply did not blend in after applying the primer. I had blotchy green-ish spots around where I had applied the cover up that would not blend in. I had to wash it all off and start over.
A few days later, I tried the concealer and the primer combo again. I thought maybe I hadn't let the primer sit long enough so I made sure I waited 2 minutes before applying the concealer. The same thing happened — splotchy green wherever I applied it.
I washed everything off and started again, waited another two minutes, and then used a skin-tone concealer to some more success, but still wasn't thrilled with how it blended.
My Skins Reaction
After the frustrations with the green concealer, I began to realize that my skin really started to lash out after the introduction of the primer. Sure, there had been some other issues that would lead to an acne flare up — I forgot my regular cleanser when I went out of town, stress has probably contributed, etc.. However, I can't help but feel like there's a correlation between the acne and the primer.
Upon further research, I realized the product contains "a potentially problematic amount of skin-drying alcohol." I think this is likely to blame for my skin's reaction.
My skin is sensitive and can be super temperamental. Reading the primer reviews on the Milk Makeup website makes me think it's just not right for my skin. A consumer study cited on the brand website cites near-100% happy consumers in the 12 hours after initially trying the product (although, only 15 people were included in the "study" so I'm not sure how representative that is).
Overall Thoughts on the Milk Makeup Hydro Grip Primer
This primer definitely does what it says it will — holds your makeup in place so it lasts longer. The texture is nice and its easy to apply. I think, theoretically, using the Milk Makeup Hydro Grip Primer for oily skin could work, assuming your skin isn't super sensitive.
For people with sensitive skin, like me, I think it's just not a good mix, though. Either it's too thick and creates something of an unbreathable barrier, or there's something in the formula that my skin just doesn't like, I'm really not sure.
If you have less temperamental skin and won't be planning to use much concealer, I'd say definitely give it a shot. Others have tried it and loved it, so I think it depends on your skin type. I would recommend trying the smaller bottle, though, before splurging on the full size.
Which Primer Would I Recommend Instead: BareMinerals Prime Time Foundation Primer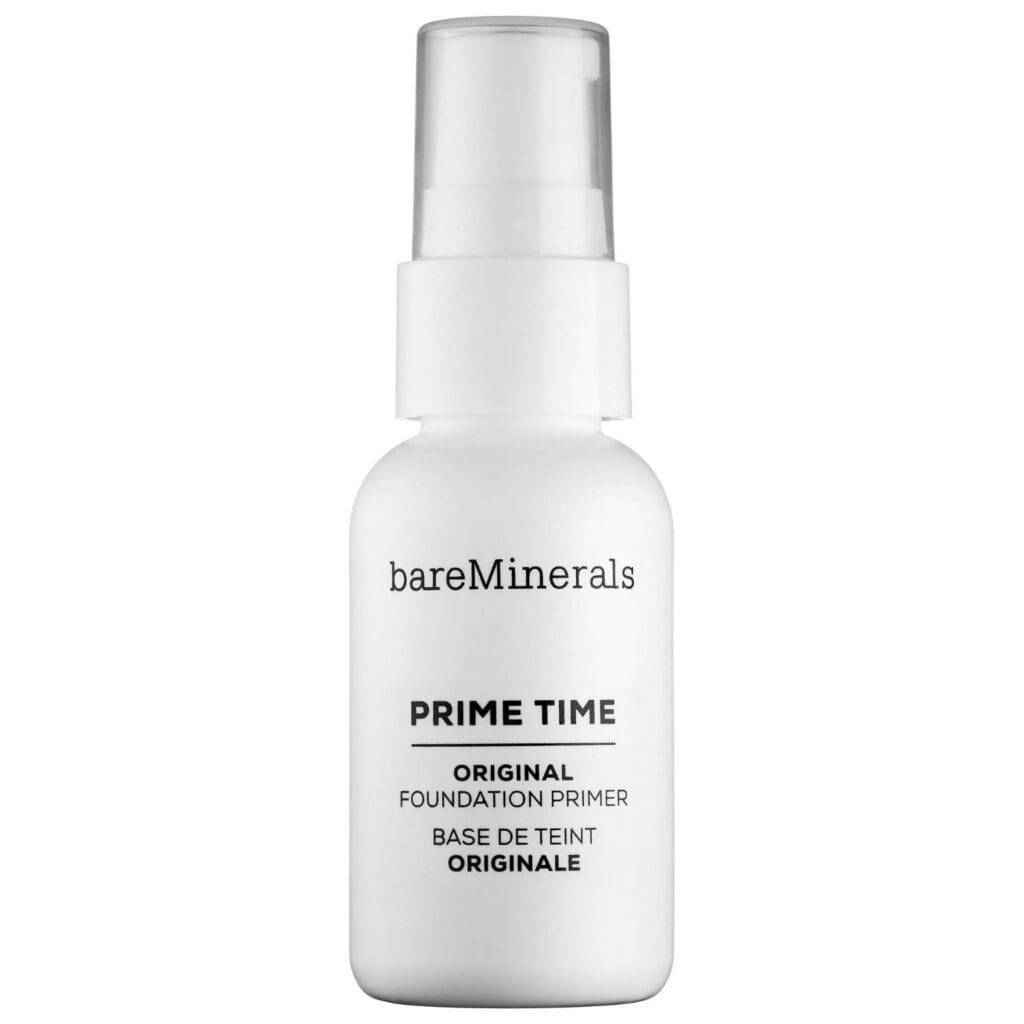 As I mentioned, the Milk Makeup Hydro Grip Primer did not work well for my combination and sensitive skin. I'd like to offer a different recommendation if you are looking for a translucent primer that works with sensitive skin.
Instead, I find that the BareMinerals Prime Time Foundation Primer maintains many of the benefits that the Hydro Grip Primer offers while working with sensitive skin. The BareMinerals Prime Time Foundation Primer is vegan, translucent, and easy to layer. I also find it works well if you mix it with a bit of a tinted moisturizer or liquid foundation, if you want more coverage.
The BareMinerals Prime Time Foundation Primer is available from the brand website, Amazon, and Macy's.
---
Shop My Milk Makeup Favorites

---
Explore More Beauty Posts from Cats & Coffee
*This post was originally published on July 20, 2019. It was most recently updated on May 18, 2022.