Welcome back to the Cats & Coffee My Current Loves series. Let's dive right in:
Wasi Clothing Graphic Tees
Though I haven't been doing a whole lot of clothing shopping lately, what I have bought has been from smaller creatives, with a focus on BIPOC small businesses. Wasi Clothing, a one-woman business based in Los Angeles, is one such shop. Vanessa Acosta is a Bolivian-American designer who creates gorgeous graphics for prints, housewares, tote bags, clothing, and more.
I'm a big graphic tee fan, so I ordered the Wasi Clothing Shape Your Best Life Tee. The tees are affordable and super high quality. The fabric is super soft and durable, and the print is rich and crisp. This Wasi Clothing tee is going to be one of my new favorite work from home tops, I'm sure of it. I wore it on the 4th of July when Brett and I had happy hour on our porch.
Learn more about Vanessa Acosta and Wasi Clothing here.
Rabbit and Wolves Vegan Recipes
A friend of mine shared Rabbit and Wolves' Instagram profile with me the other week and it's quickly becoming one of my favorites. Lauren Hartmann, the woman behind this mouthwatering feed, is a classically trained pastry chef who creates healthy vegan recipes with a southern flair. If you're looking for some recipe inspiration, I highly recommend giving her a follow. I haven't made any of her recipes yet, but I am looking forward to trying out this creamy lemon basil corn pasta dish.
P.S. Check out the free Rabbit and Wolves Fancy Fall Favorites recipe e-book here!
Wood Paper Scissors
Wood Paper Scissors is a small woodworking business based in Cornwall that specializes in personalized home goods made out of high quality, locally sourced materials. Their pieces capture "moments carved in wood," like this personalized cutting board featuring a cherished family recipe.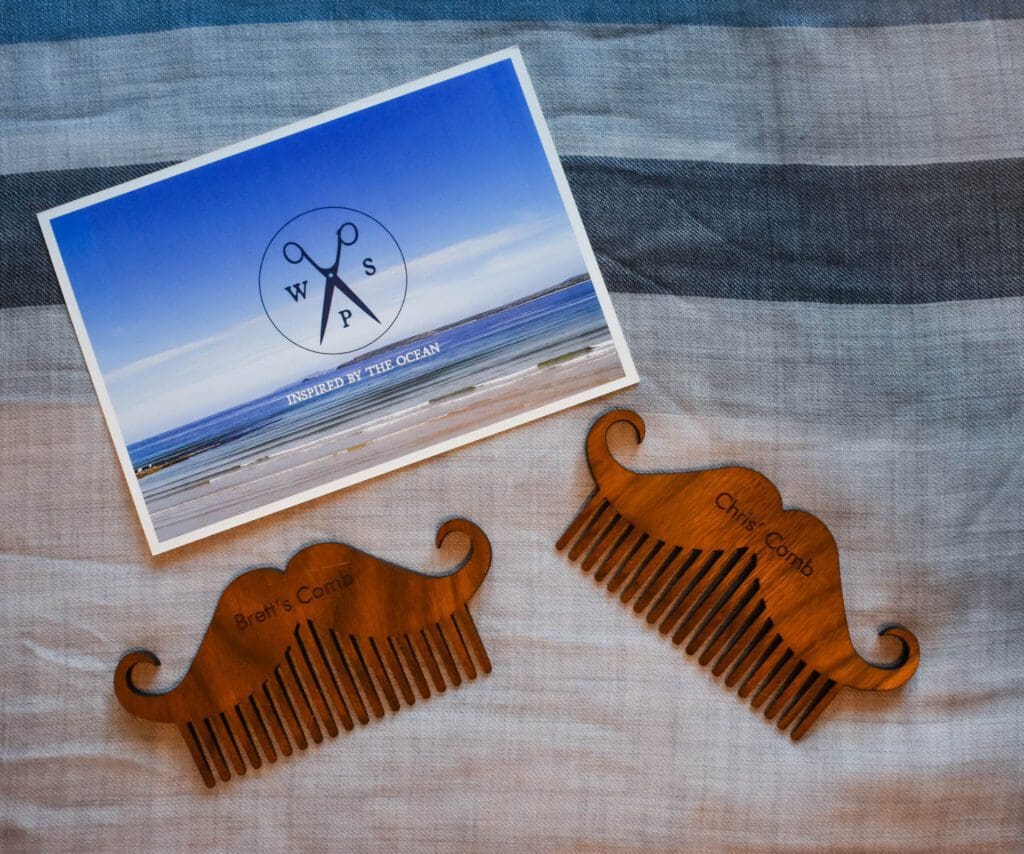 I've followed the Wood Paper Scissors woodworking shop on Instagram for a while. I decided to order a personalized beard comb for Brett for his birthday (and a matching one for his bearded best friend). The price was very fair and shipping, even to the U.S., wasn't prohibitively expensive. The combs came quickly and arrived in secure-yet-minimalist packaging. I was struck by the rich color of the combs, along with the intriguing woody scent they have. Made with Cornish walnut wood, the combs were finished with a protective oil.
Check out the Wood Paper Scissors shop here.
LaurDIY – Crafting by Lauren Riihimaki
Lately, I've been watching a lot of LaurDIY content on YouTube. Lauren Riihimiaki is a YouTuber and crafter who shares all kinds of fun DIY projects, along with vlogs and reviews. For example, she has a series where she buys clothes from sketchy Instagram ads, generally to highlight either how they are knock-offs of actual brands (the first video is embedded below). Besides these, her quarantine content has been pretty great. Her video about trying to give herself an at-home acrylic manicure went just as well as you might expect, and is well worth a watch.
If you prefer true vlog content over DIYs and reviews, Lauren has a separate channel for her vlogs.
---
Catch up on previous editions of Cats & Coffee's My Current Loves here!
---