Pomodoro with Roasted Vegetables
I absolutely love roasted vegetables, and a roasted Pomodoro sauce is one of my favorite ways to use them in cooking. Roasted vegetables are easy, healthy, and immensely versatile. They really bridge the divide between quantity and quality. Since I took on a vegetarian diet, I have kept an eye out for ways to incorporate more volume without just filling up on carbs. Roasted vegetables really help solve that problem. Plus, you really can't mess them up.
Jump to Recipe
My Inspiration for this Pasta Dish
Whole Foods had some amazing heirloom cherry tomatoes the other week. I bought them without thinking of what I'd make with them. I found myself craving pasta, so I thought to make a simple Pomodoro sauce with the tomatoes to go on top of elbow pasta.
Traditionally, this kind of sauce would use a larger tomato, like Roma tomatoes. The number of tomatoes necessary really depends on how much sauce you want. For smaller tomatoes, like the cherry tomatoes, I found this larger pack to be plenty. But, if I had used a regular-size pack, I would probably have used two packs.
Conveniently, I also had a little head of broccoli left from my grocery run, so I decided to roast that, too. Roasted broccoli is one of my favorite foods. I like to use paprika in addition to the usual garlic, salt, pepper, and olive oil. Paprika adds a nice and mild smokey flavor, plus some color.
What You Need & How to Make It
Sauce Ingredients:
One to two baskets of cherry tomatoes
Olive oil
Garlic
Salt
Pepper
Paprika
Pomodoro Sauce Steps:
Rinse and dry the tomatoes
Halve the tomatoes
Toss the halved tomatoes in your favorite olive oil
Add garlic (I prefer fresh if I have it, but also like the diced jar type and powder)
Add salt, pepper, and paprika and mix it all together
The Simple Process to Make Pomodoro Sauce
Simply repeat these steps with the broccoli. Arrange the vegetables on a baking sheet and set the oven to 350 degrees F. I like to use my little baking sheet (like this one) because it's much easier to clean than a full size cookie sheet. However, if I were making a larger portion or using Roma tomatoes, I probably would spring for the full sized.
Like I mentioned before, one of my favorite things about roasted vegetables is that you really can't mess them up. That is, it's not an exact science.
Once the oven was heated up, I roasted the tomatoes and broccoli for approximately 20 minutes before starting the pasta. After my 20 minute timer went off, I started the pasta and turned the oven off. The veggies finished roasting while the pasta boiled.
And Now…Mangia!
Then, all that is left to do is drain the pasta and plate the entree! Top the pasta like pictured or toss the roasted vegetables and pasta together, whichever you choose. Then, add cheese, and you're all set! Enjoy!
---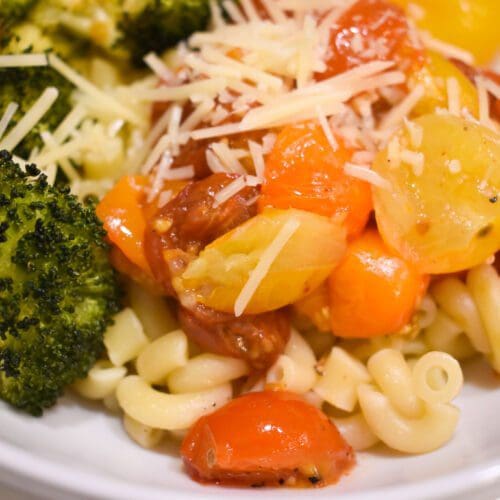 Roasted Pomodoro Pasta
Pomodoro with Roasted Vegetables – Served with a side of roasted broccoli.
Ingredients  
2

packs

of Cherry Tomatoes

3-4

tbsp

of Olive Oil

3-4

cloves

of Garlic

1

head

of Broccoli

Optional, if you want to make the side of roasted broccoli pictured here

Salt, Pepper, and Paprika to Taste

2

cups

of Pasta
Instructions 
Preheat the oven to 350 Degrees F

Rinse and dry the cherry tomatoes. Cut them in half and put them in a bowl.

Coat the tomatoes with a liberal serving of olive oil (approximately 2-3 tablespoons). Add salt, pepper, and paprika.

Dice garlic (or use jarred garlic) and add to the tomatoes. Incorporate the oil, herbs, and garlic with the tomatoes and then spread on a baking sheet.

Repeat this step with broccoli, if desired.

Put the vegetables in the oven for between 20 and 30 minutes, depending on your preference.

Set a pot to boil on the stove. Once boiling, add your pasta and cook according to the box's instructions.

Once the pasta and vegetabels are done, simply pour the roasted tomatoes over the drained pasta and mix togehter. Keep broccoli on the side to add after you plate the pasta.

If you'd like, add cheese to the plate and additional herbs. Add a side of the roasted broccoli.
---
Pin This to Save the Recipe!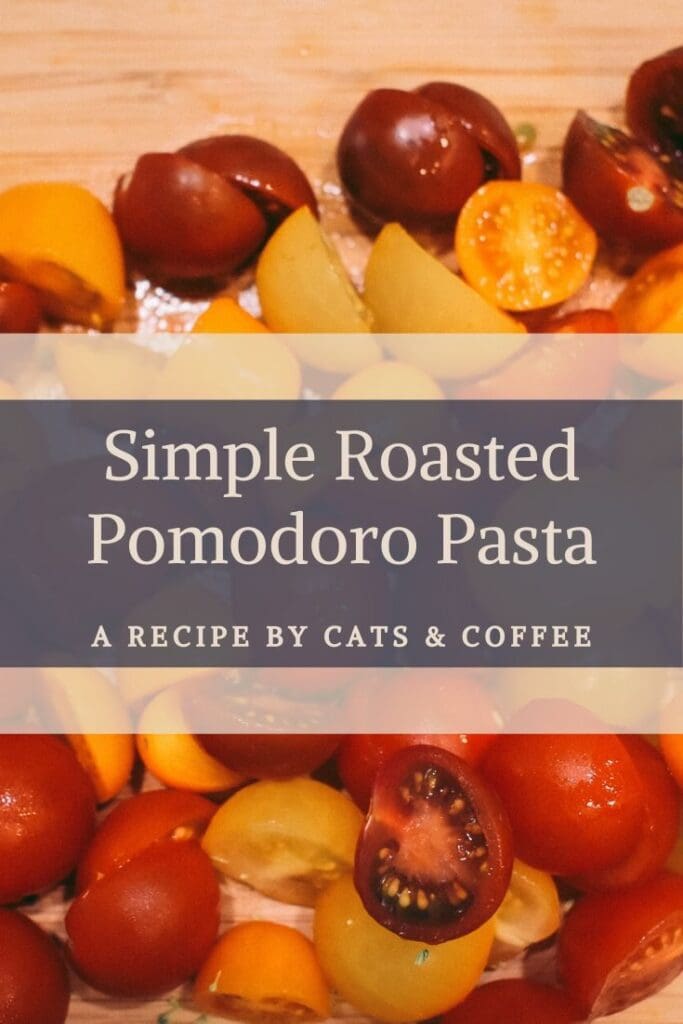 ---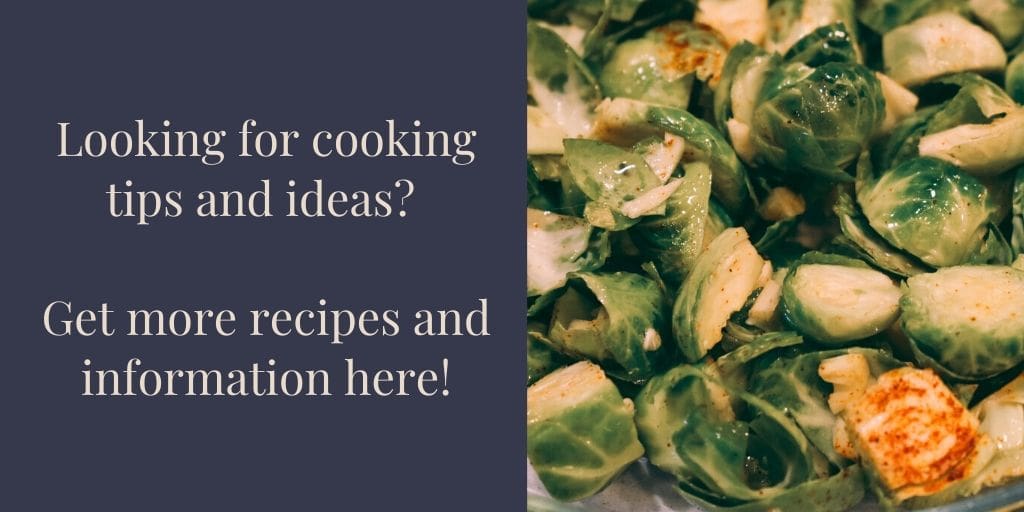 ---