Classic Summer Florals
It's hard to look at a summer look book or editorial spread without seeing florals — particularly, summer floral dresses. Spring and summer area the seasons of rebirth, after all, so it makes sense that this is reflected in clothing styles.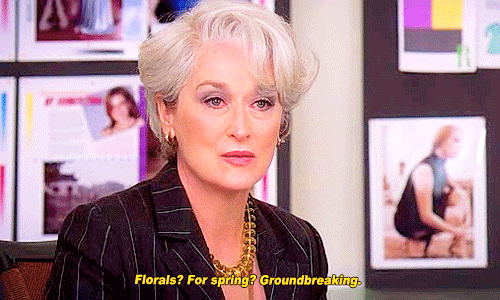 The thing with florals, though, are that they are pretty timeless. Or, rather, they can be pretty timeless, if you find the right pieces. Unlike a more overt geometric pattern, or something that is truly trend-driven, florals don't change a whole lot. Sure, fashion develops new ways of showcasing florals, emphasizing different aspects or types of flowers. Even still, though, a casual floral sundress isn't something that will likely be gauchely out of style in a year or two.
What I Found
So, with my case for florals made, let's dive in to the cute summer floral dresses I found online for under $50. These are dresses that you can dress up or down; you could wear them casually or, in some cases, to work. Some are great for days at the beach as a cover up, others are more structured.
Loft Floral Smocked Shoulder Swing Dress (currently $49.99)
This is the dress that came to mind when I mentioned that some on this list could be worn to work. Loft's cotton swing dresses are the best. They're flattering, comfortable, and easy to dress up or down.
My only complaint is that two or three I had bought for work showed wear pretty quickly. To be fair, I was wearing them at least once a week and washing them at least once a week, so I did get a lot of use out of them. I recommend hanging the dresses to dry to bolster longevity.
Check out this Loft dress here.
Loft Outlet Floral Swing Dress ($29.99)
Really, this is just an extension of the Loft dress right above, so my recommendation on the hang drying goes for this one, too. This is a more casual option, I think, than the navy and soft pink above, since it has some brighter colors. It'd look great with a nice little cardigan and cute flats for work, or sandals for daily wear.
Check out this Loft Outlet option here.
Target's Universal Thread Sleeveless Square Neck Stripe Shoulder-Tie Maxi Dress ($29.99)
Target's summer dresses are really catching my eye. This maxi dress looks an awful lot like a Madewell dress, if you ask me, and it's an even better price than Madewell. I'd want to try this one on, since I'm petite, but assuming the length was good, I would live in this dress all summer. I'm going to check it out next time I make a Target run!
Get the details on this pretty maxi dress here.
FIYOTE Women Summer V Neck Floral Print Swing Dresses Casual Short Tunic Beach Mini Dress ($20.99)
Friends of mine have had great luck with finding dresses on Amazon. For example, my friend's bridesmaids' dresses were from Amazon ($40!!) and they were beautiful. So, I've been bouncing around on the site looking for cute summer dresses. Not only does Amazon have a bunch of great brands I know and love (see, e.g., Free People, Theory, and Rag & Bone), but they have a ton of other brands I've never heard of before, too.
This super cute little sundress comes in a few different colors, but the soft green and blue are my favorite. The style is pretty simple, but the buttons down the front add a nice touch.
Lost & Wander Mai Tai Tropical Floral Mini Dress (currently $44.10)
I LOVE the neckline and button detailing on this dress. The tie in the back is a great addition, too. The florals here are super fun, extra summery, and perfect for dinner after the beach. Plus, this dress is on sale at Bloomingdale's right now! It is definitely calling my name.
Get the details on this dress here.
Target's Xhilaration Floral Print V-Neck Strappy Tie Front Babydoll Dress ($27.99)
Like I said, Target's dress selection this summer is on point. This cute little floral swing dress comes in two colors. I'm drawn to the black option, because I wear mostly dark colors, but the soft pink is a great summer color.
Floerns Women's Summer Floral Sleeveless Knot Front Cami Skater Dress ($18.99)
This is another Amazon fashion find. This dress looks a bit like a Reformation dress (see here or here), but is a fraction of the price. The flattering neckline and flutter sleeves would make this dress great for going from day to night!
(P.S. if you're willing to spend the extra money, though, I'd look into Reformation, because they do amazing work with environmental sustainability in fashion. Definitely no fast fashion pitfalls with a Reformation purchase. Plus they're size inclusive!)
Check out this Amazon option here.
BCBGeneration Floral Jersey Shift Dress (currently $47.60)
This pretty t-shirt dress is a simple option, perfect for daily wear. It would be great for going from day to night, especially if you add a nice jean jacket and dressy sandals. This BCBGeneration option reminds me of the Something Navy floral mini dress I mentioned here.
This BCBGeneration option can be found here.
Gibson x Hi Sugarplum! Naples Swing Halter Dress (currently $35.40)
If you're looking for a brighter option, this Gibson swing dress is perfect. It comes in a few colors, but these two are my favorite. The teal and green is really pretty, but I'm also drawn to the cerulean option. Really, you can't go wrong.