Why Sustainable Beauty Solutions Matter
Sustainability is an important trend, and implementing it in daily life isn't as difficult was it may seem. In the beauty industry, so many products come in plastic within plastic. Some reports suggest that as many as 76.8 billion plastic packaging units were produced in 2017.
National Geographic recently released an interesting read on the topic. In describing how we got to the plastic beauty problem, the author, Alejandra Borunda notes that "[in] the not-too-distant past, personal care items did not involve plastic packaging. Soaps came in bar form. Perfumes, a symbol of luxury, were packaged in elaborate glass containers. Hair-care products were powders or pomades packaged in tins or jars.
Besides literally seeing the plastic problem in beauty, Estée Laundry, an anonymous Instagram about the beauty industry, has really opened my eyes. If you're looking for more basic information about this — or any other shady beauty industry practices — I recommend following along with their Instagram stories. Pretty enlightening stuff sometimes.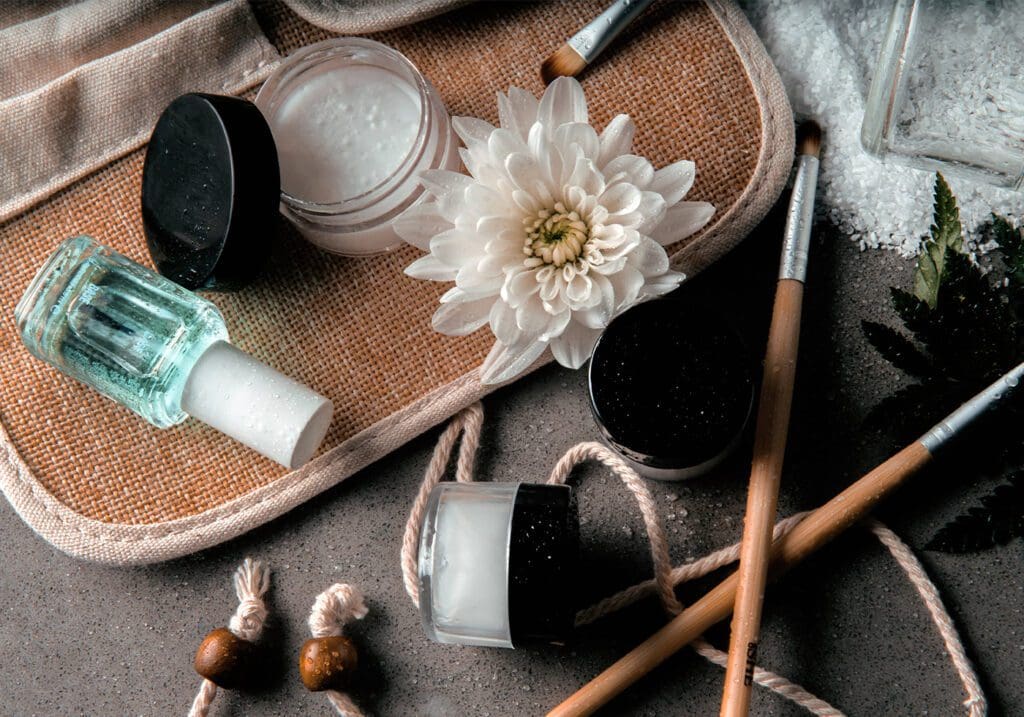 What Can Be Done to Make Your Beauty Routine More Sustainable?
It's easy to get caught up in the doom-and-gloom of current plastic pollution. How can a single person make a difference? Of course, it's perfectly logical to think this way. While different brands are trying to make changes, there's no reason to rely on that alone. But change starts small!
Here are some easy ways to create sustainable beauty solutions in your daily life:
Use Bar Soaps Instead of Hand Soap and Shower Gel
Bar soap naturally has less waste than liquid hand soaps or shower gels. There are a ton of bar soap options that come wrapped in paper, which can be recycled or will eventually biodegrade. This is in sharp contrast to the plastic dispensers. While plastic soap dispensers are typically recyclable, these still send a large piece of plastic to the local recycling plant.
My favorite bar soaps are L'Occitane's vegetable-based shea butter bars — the lavender is my favorite — and Dr. Bronner's Castile Bar Soap. I use these both in the shower and as hand soap. They last for a long time and are pretty cost effective too (especially the Dr. Bronner's, which is super cheap at just over $4 on Amazon if you buy the 6-bar pack).
If You Prefer Liquid Hand Soap, Find Eco Recharge Refill Options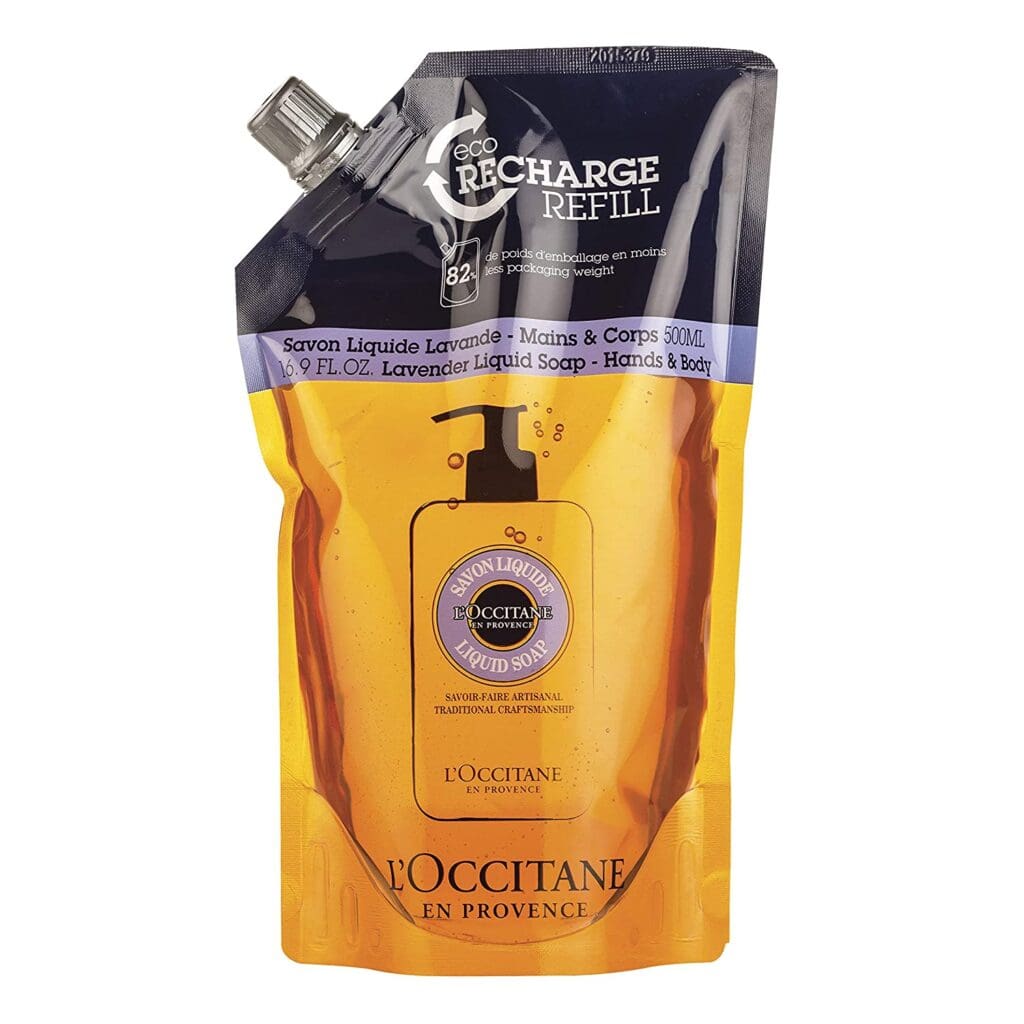 Swap Cotton Rounds for Cloth Options
I have always preferred using a little cotton round for toner or makeup remover, so I was pretty excited to find out that you could get cloth, machine washable versions instead. These cloth rounds are pretty widely available now. There are some great options on Amazon, or you can shop small on Etsy.
My favorite bar soap with my favorite reusable cotton rounds! Check out the facial rounds from the Juniperseed Mercantile Etsy shop here.
Go With Wash Cloths and Facial Cleanser Instead of Wipes
This suggestion requires some plastic, but it's still a good step. I have never really cared for face wash wipes; my skin is pretty sensitive and typically doesn't respond well to them. But I know they're pretty popular — understandably, as they're simple, consistent, and great for travel.
However, as far was sustainable beauty solutions go, a cleanser (might I recommend a nice Obagi option) with a wash cloth is more environmentally friendly. Check out these cute and colorful cloths from Target!
Honorary Mention: Bamboo Toothbrushes
These aren't especially "beauty" related, but they're close enough. I've written about these before. Long story short, bamboo toothbrushes biodegrade, whereas traditional plastic ones never do naturally. Basically, they're awesome and everyone should use them.
Have you found another useful swap for your beauty routine?
Share your sustainable beauty solutions in the comments below!
---
*This post was originally published on July 7, 2019. It was most recently updated on September 28, 2021.