Seminole Height's The Independent Bar and Cafe
I considered adding The Independent to my Tampa Brewery Guide, because this bar and cafe has some really great brewery vibes. However, it didn't quite fit the theme, since it isn't a brewery itself. Instead, The Independent Bar and Cafe offers a robust menu of boutique beers and wines with a European pub feel. If you're a craft beer fan looking for a great spot to hang out with friends for the afternoon, The Independent is the perfect spot for you.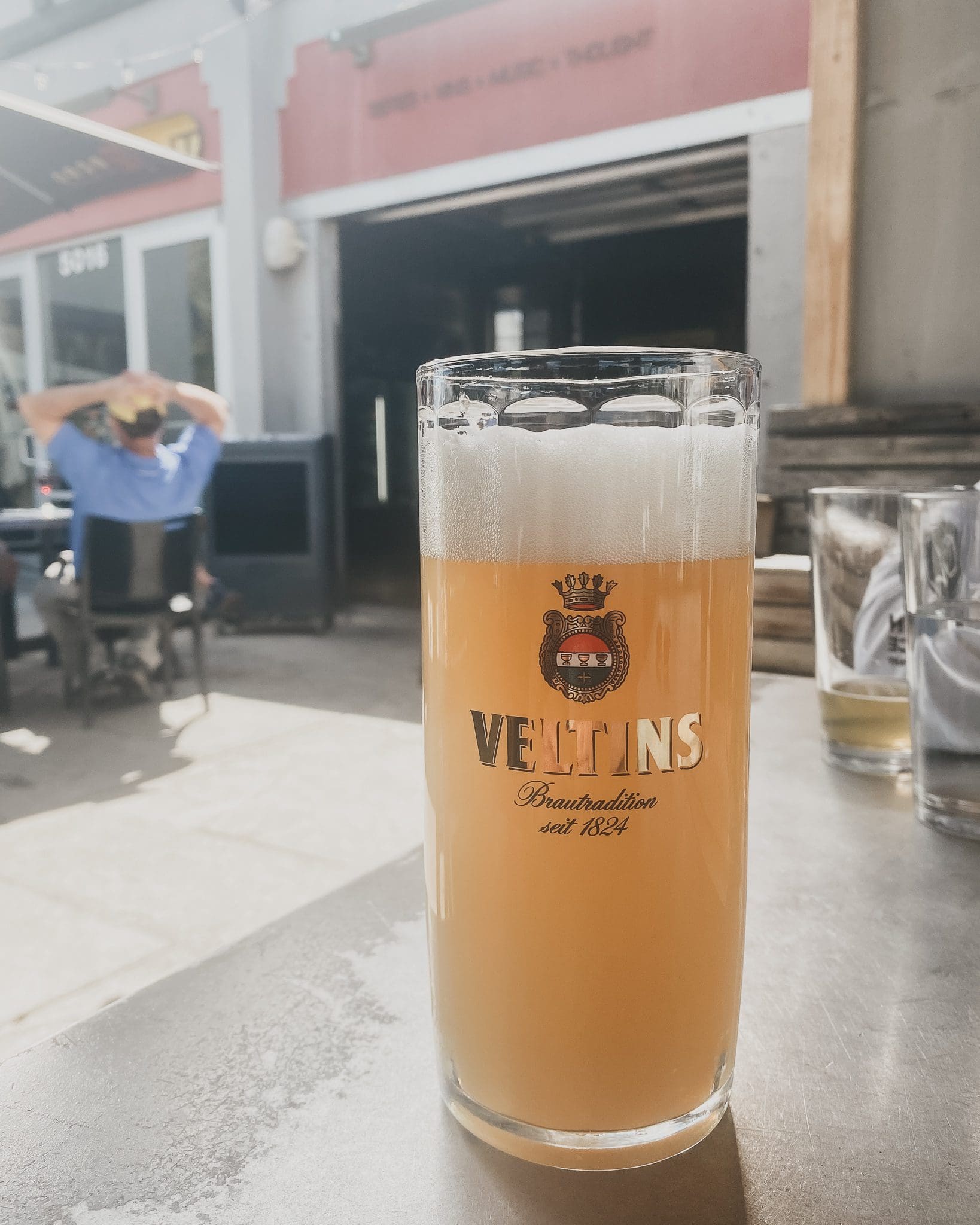 The Independent's Beer List
With about twenty beers on tap and a wide selection of cans available, The Independent's draft selection ranges from local to international. You can get beers from local Tampa favorites, like Coppertail and Cigar City Brewing, as well as hard-to-find domestic beers and renowned international options. It is perhaps unsurprising that the menu features a range of beers from the iconic German brewery Weihenstephaner.
During our last stop at The Independent, I was excited to see they had Allagash White on tap. Allagash is brewed in Portland, Maine, and is not readily available in Florida yet. I've seen it a handful of times, but even those had only been in cans.
You can see The Independent's current tap list, bottle list, and wine list here.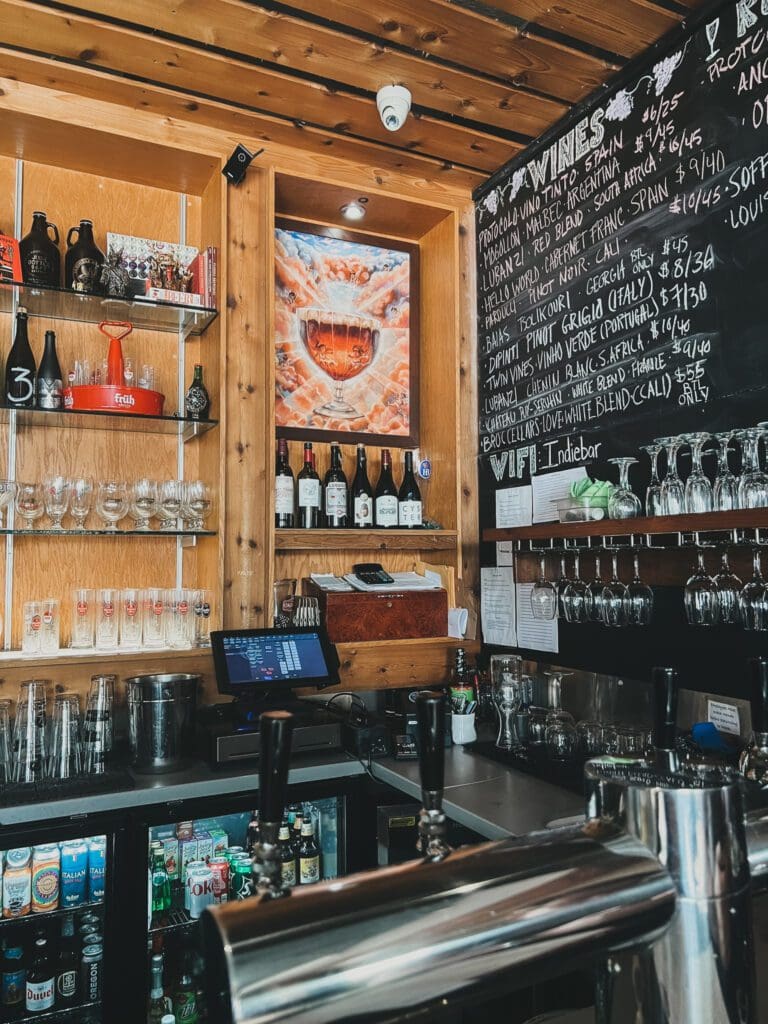 Food & Snacks at The Independent
The prevalence of Tampa breweries with great food options has spoiled me when it comes to bars. The Independent has food covered, though, with vigor. From snacks to classics, the menu has something for literally anyone.
And by that I mean even vegans have a lot of choices! The Independent has an entire "herbivore" section, with vegan and vegetarian options available. I highly recommend the T.L.T., a take on a BLT sandwich featuring spiced tempeh instead of bacon.
As far as snacks and sharable options go, I highly recommend the potato and cheese pierogis and, of course, the Bavarian soft pretzel. The former is very easy to split between two people, and the latter is a good size for two people, as well.
Visiting The Independent Bar and Cafe
While I have only visited the Seminole Heights location, it should be noted that The Independent also has a St. Pete location (details for that location here). Below, I will share the Tampa/Seminole Heights location information:
Visiting The Independent Bar and Cafe
Address: 5016 N Florida Ave, Tampa, FL 33603
Useful Links: Website | Beer List | Food Menu | Instagram
Looking for more Tampa favorites?
Explore my full Tampa City Guide here!