Kitchen Gadgets and Gift Ideas
Whether or not you're into cooking, useful kitchen gadgets can be pretty fun. There are some really great products that solve problems we didn't know we had. Did you know you needed bamboo cooking utensils with silicone colorful handles? Yeah, me neither.
While still toeing the line between useful kitchen gadgets and wasteful consumerism, Amazon has a bunch of great little items that can make you feel like a Food Network chef.
Whether you're looking for kitchen gadgets for your own home or for a gift, there are a bunch of items out there that are unique and unexpectedly helpful.
My Favorite Useful Kitchen Gadgets Under $25
Now Designs Bamboo Utensils, Set of 5, Multi-Color ($14.99)
I'm a big fan of bamboo cooking utensils. I think they're basic but ultimately useful kitchen gadgets. I've been slowly replacing my own cooking utensils with bamboo, since I'm a little wary of plastic. This set of five covers all the basics, along with a little pop of color.
RSVP White Marble Mortar and Pestle ($18.95)
You may not use a mortar and pestle often, but when you do, you'll be glad you have one. This marble option is decorative while also being handy. Grind up fresh peppercorn or herbs for your next dinner — it'll add a nice touch.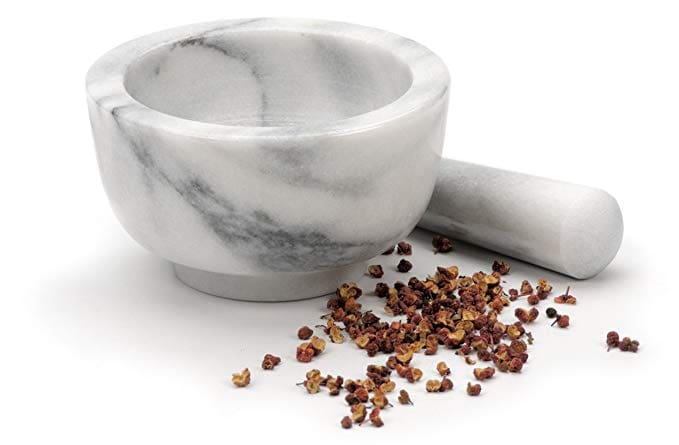 Thirstystone Marble Salt and Pepper Pinch ($21.99)
Like the mortar and pestle, these salt and pepper pinch pots are decorative and useful. Whether you keep them by the stove so you can add a pinch while cooking, or you keep them on the dining room table, these are handy little additions. They make great gifts, too!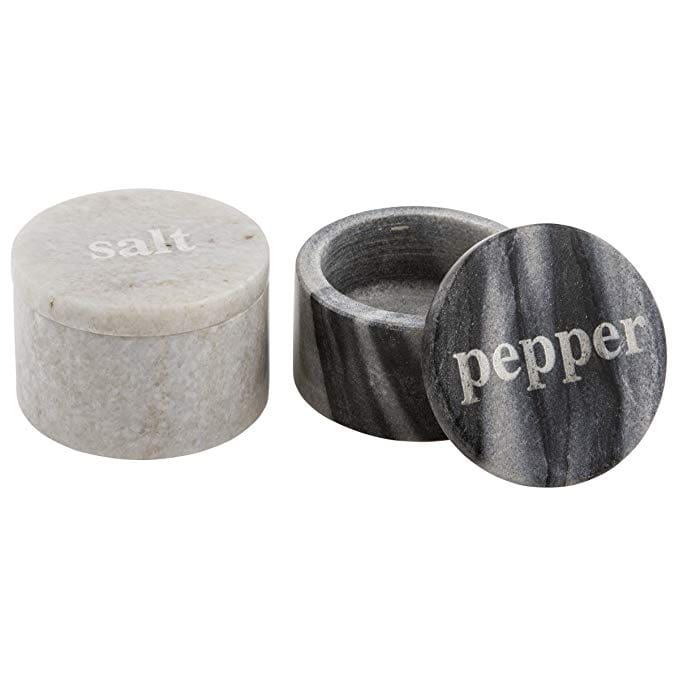 Now Designs Utensil Crock, Navy (Starting at $14.99)
In a perfect world, we'd have enough drawers to keep all of our cooking utensils off the counter. Until then, crocks like this one are our friends. Utensil crocks are a super easy way to keep things organized and within reach. This option comes in a few different great colors!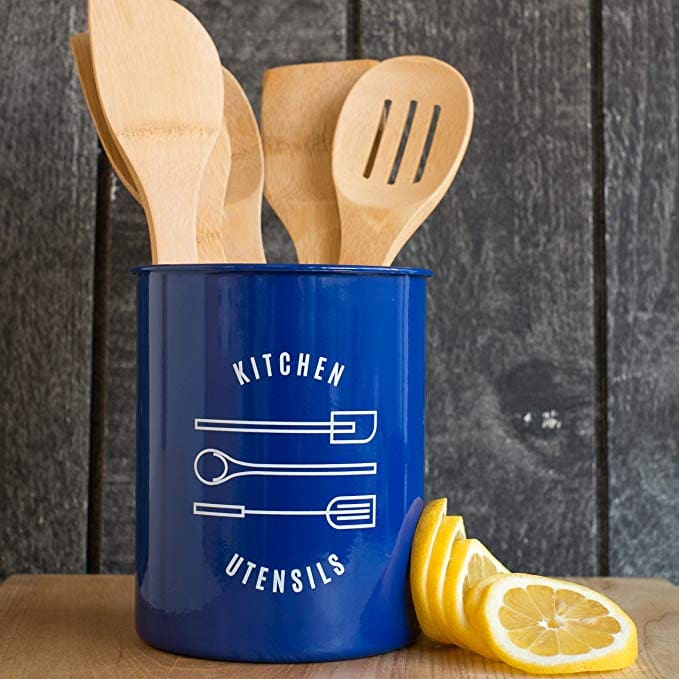 DII Cotton Oversized Kitchen Dish Towels (starting at $14.99)
Cloth dish towels are an easy sustainability swap for the kitchen. This set has different patterns, as well as different sizes. Pick up a set of these to add a pop of color to your kitchen while also practicing sustainability while cooking.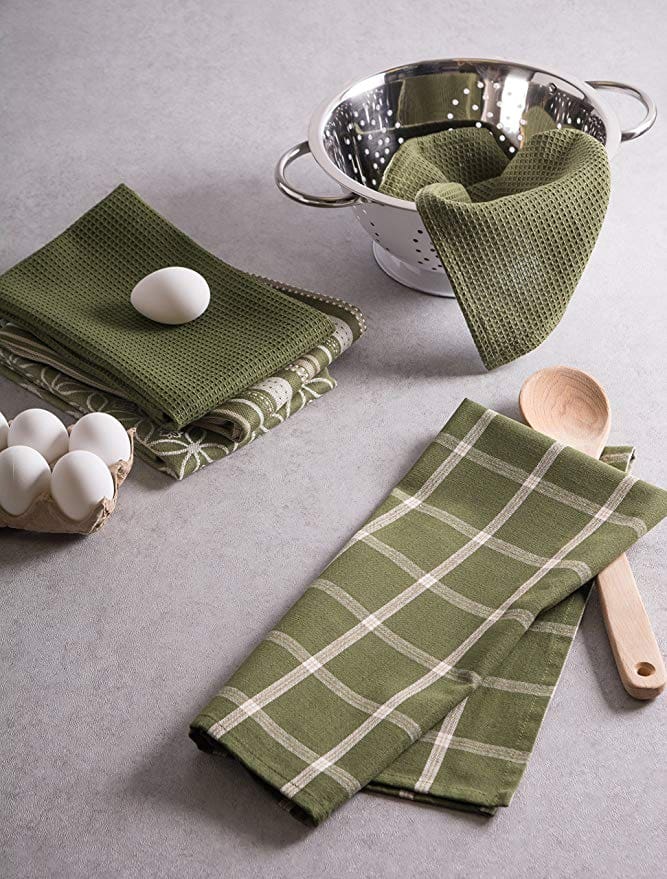 MyGift Turquoise Blue Bird Decorative Ceramic Butter Dish and Lid Cover ($19.99)
Butter dishes don't have to be boring. This cute little blue option is an easy, functional option that could serve as decor when it's not in use. Is this blue teal not your color? There's a few other options, including a pretty red one. Plus, the reviews indicate that it's dishwasher safe. Win-win!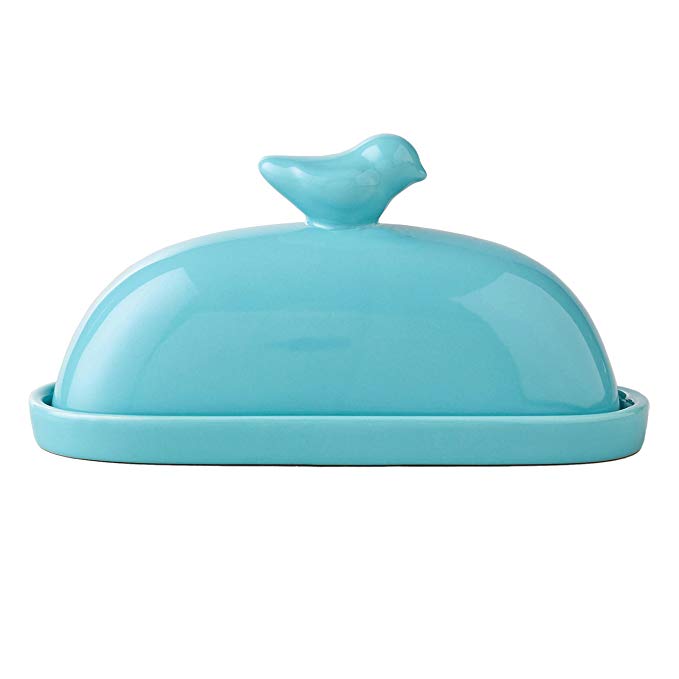 Bilbury Egg Slicer ($10.99)
I LOVE this product. This is probably the most useful kitchen gadget I have. With it, I am able to make up egg salad in minutes. So handy. Plus, you can use it for strawberries, too, evidently!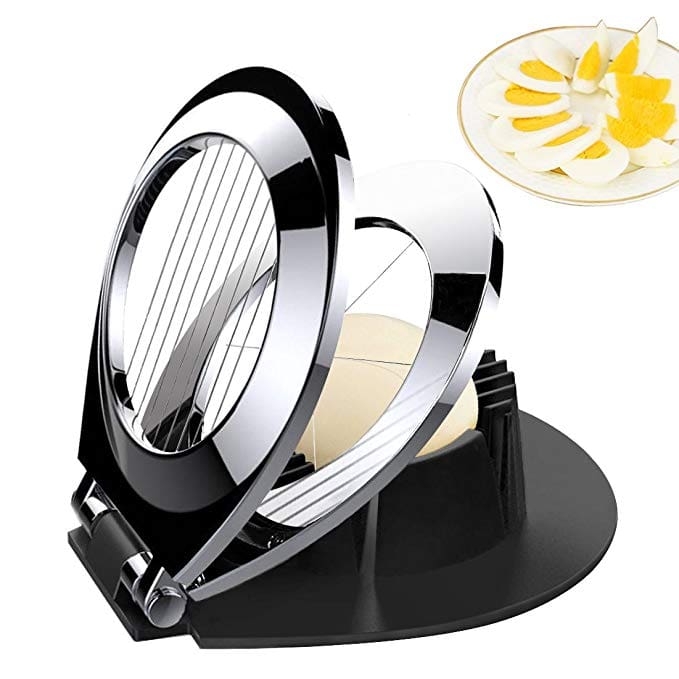 Mud Pie Sponge Holder ($15.92)
This little sponge holder is low-profile but cute, at the same time. This would be an easy way to keep sponges dry. Plus, it comes in a few different cute styles.
Vahdam Porcelain Dark Green Teapot ($21.99)
Loose leaf tea is one of my favorite things. I always thought that loose leaf tea was more trouble than it's worth, but these single-serve pots make it so easy. This cute little teapot comes in my favorite dark green and has a strainer included.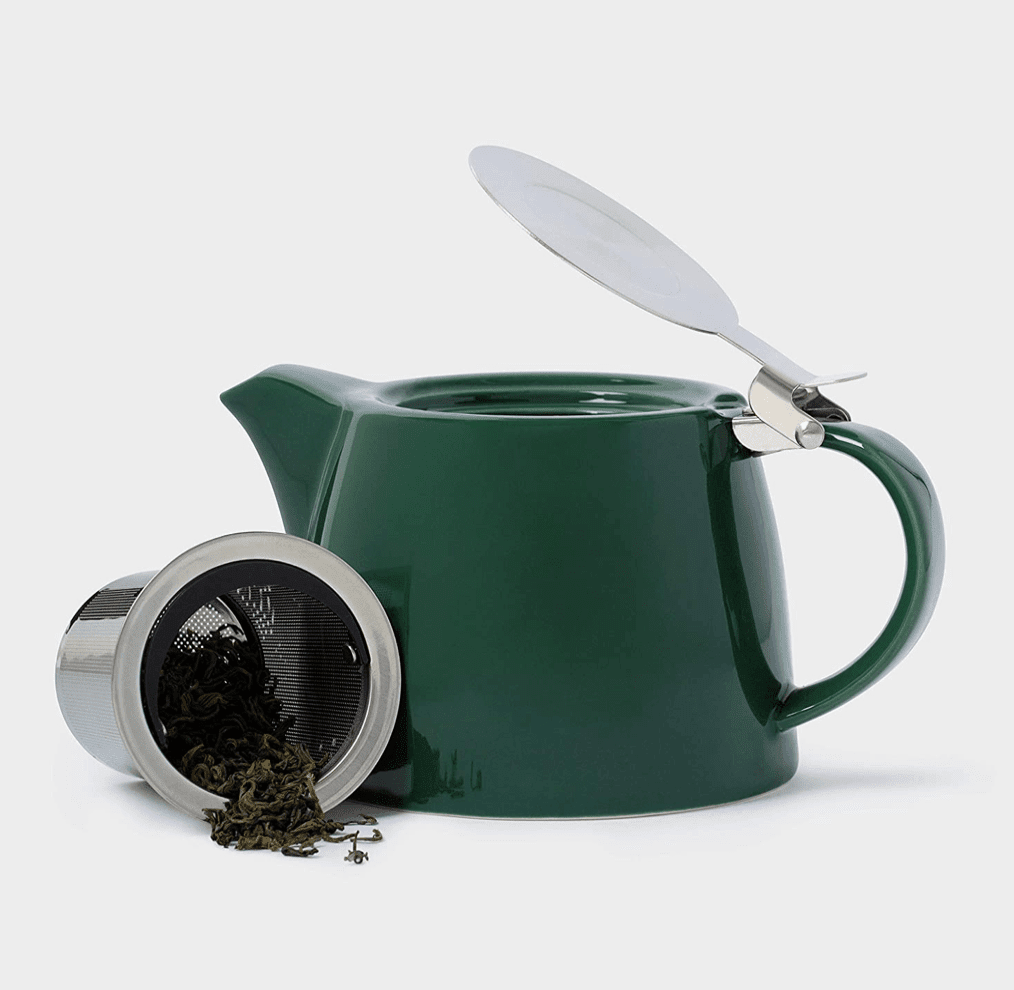 Rubbermaid FreshWorks Produce Saver Food Storage Container (starting at $12.99)
I don't know how this container works, but it really does make fruits and vegetables last longer. I have a few sizes of these, but this large square looks like a really useful size. You can store whole or diced vegetables and prevent a lot of food waste with these.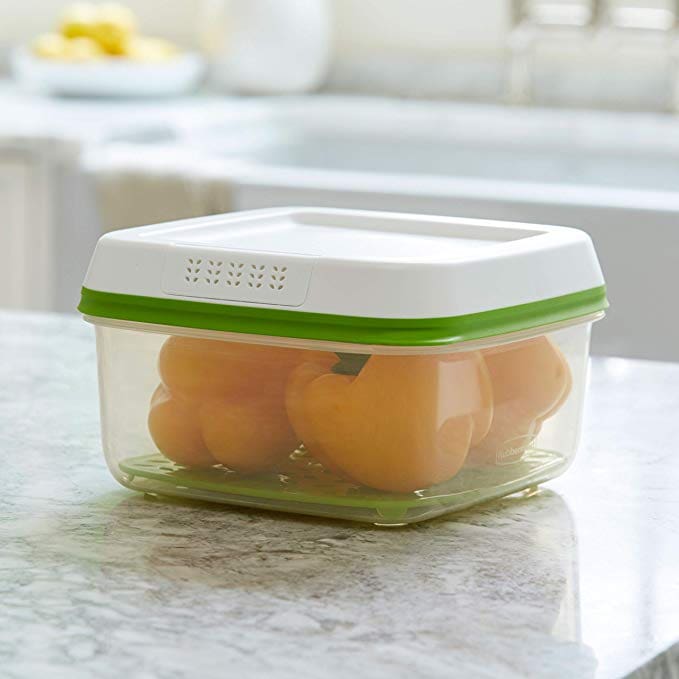 Looking for more useful kitchen gadgets?
Check out my Kitchen Gadgets Amazon Idea List here!
Photos taken from the linked Amazon listings.
*This post was originally published on June 11, 2019. It was most recently updated on February 21, 2022.