Which Blogs to Follow
If you're wondering which blogs to read, you've come to the right place. As a reader and lifestyle-content enthusiast, I know it can be overwhelming to keep up with different sites. There are so many awesome blogs out there, it can be hard to decide which blogs to follow along with. Luckily, platforms like Instagram and Facebook make it easier to see when new posts go up, so it's easier than ever to keep up in almost real-time without necessarily subscribing to an email list. While I tend to go around and catch up on posts every couple weeks, there are a few sites that I regularly check.
My Favorite Lifestyle Blogs
The Stripe by Grace Atwood
First and foremost is The Stripe. Grace Atwood is one of my favorite content creators — she is half of one of my favorite podcasts, Bad on Paper, after all!
As far as lifestyle blogs go, I love that Grace's features a great mix of daily-wear styles (like this post!) and subtly-stylized content (like this!). She posts pretty much every day of the week, so there's always great new content to explore on her site. That being said, Grace's beauty posts are one of my favorite aspects of The Stripe. If you're looking for all things beauty and skin care, especially if you're looking to learn more about clean beauty, The Stripe is a must-read.
Check out The Stripe here.
The Style Scribe by Merritt Beck
Continuing with the podcast-based theme, Merritt Beck was a guest on Be There in Five — another favorite podcast of mine — and after those guest appearances, I was hooked. Merritt is funny, clever, and has great taste, as is clear from her blog. Like with The Stripe, Merritt posts a good mix of aspirational or dressy collages and outfits, as well as more daily wear. I'm currently craving everything in this athleisure collage!
Check out The Style Scribe here. If you're interested in the British Royal Family, you can't miss her other blog, Sussex Style Watch, which features clothes worn by Megan Markle!
Gal Meets Glam by Julia Engle
When I first decided to write a guide about which blogs to follow, this was one of the first that came to mind. Gal Meets Glam was one of the first blogs I ever followed, so I'm pretty dedicated. Julia Engel features gorgeous, timeless pieces throughout her blog categories, whether it's style, home, beauty, or travel. Her style is uniquely feminine (like this amazing pastel sweater post), mixing classic styles with high fashion accents in a way that is both aspirational and attainable.
Besides the great content, I love following Gal Meets Glam because Julia and her husband, Thomas, have created an amazing dress business through the blog. I wore a Gal Meets Glam dress to my law school graduation, actually! (Check out the GMG line at Nordstrom here.)
Check out Gal Meets Glam here.
Pretty Little Fawn by Courtney Halverson
Pretty Little Fawn takes the most beautiful photos. Besides the cohesive color that Courtney Halverson manages to maintain throughout her grid and blog, I just love the simplicity of her styles and locations. My favorite posts are Courtney's Daily Look articles, which offer a glimpse into outfits she wears in real life. Her style inspires me to change up my look and not necessarily grab that pair of leggings and t-shirt for day-to-day wear again. Although, I do love her dressier photos and outfits, too, like the one pictured below (from this post).
Check out Pretty Little Fawn here.
The A List by Alyssa Campanella
Fellow cat lady and rose lover Alyssa Campanella is my go-to blogger for when I'm looking for beautiful outfits and scenery. Like Pretty Little Fawn, The A List features top notch photography in beautiful locations around the world. Alyssa's travel guides are inspiring, and I hope some day to put them to use. Until then, I love keeping up with her great style — this Zimmermann dress is to die for — and culinary adventures.
Check out The A List here.
Carly the Prepster by Carly Heitlinger
Carly is another classic on my list of which blogs to follow. I discovered Carly's blog, then The College Prepster, while I was in undergrad, around the time I found Gal Meets Glam. Carly seamlessly integrates books and crafts into her posts, which I love. If you're looking for classic styles, great reads, and general lifestyle content, Carly the Prepster is one of the greatest out there. Plus, her dogs are absolutely adorable.
Check out Carly the Prepster here.
The Kennedy Curate by Rachel Kennedy
The Kennedy Curate is a more recent lifestyle blog find for me. Rachel posts a variety of great content, from inspirational quotes to beauty, and from style to home decor. I love her eco-friendly focus on fashion, as illustrated in this great piece she wrote all about linen. If you're looking for a pretty Instagram feed to follow, this is a great option, but don't forget to dive deeper by heading to Rachel's blog!
Check out The Kennedy Curate here.
---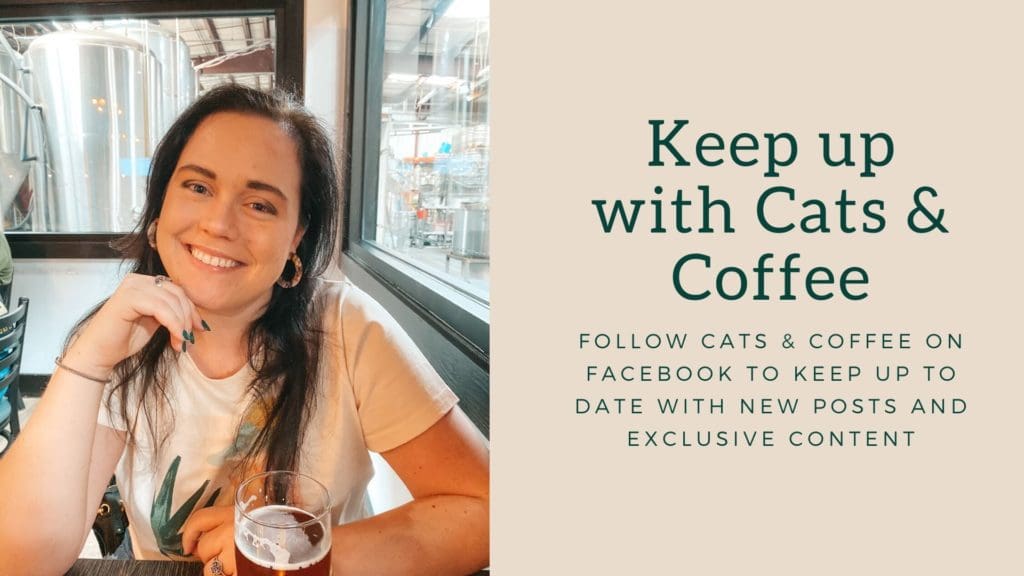 ---
Shop My Current Favs