My Latest Beauty Pie Cosmetics & Skincare Finds
I've been a Beauty Pie fan for a while and have found a couple great products I wanted to share. Beauty Pie Cosmetics is a subscription-based beauty brand with affordable prices and a wide variety of clean and cruelty-free products. Typically, I have stuck with the Beauty Pie skincare options. However, I recently branched out into more of their makeup offerings. I've found that the Beauty Pie makeup and cosmetics are just as high quality as the skincare. Plus, I found a new favorite highlighter pallet that I think you'll love!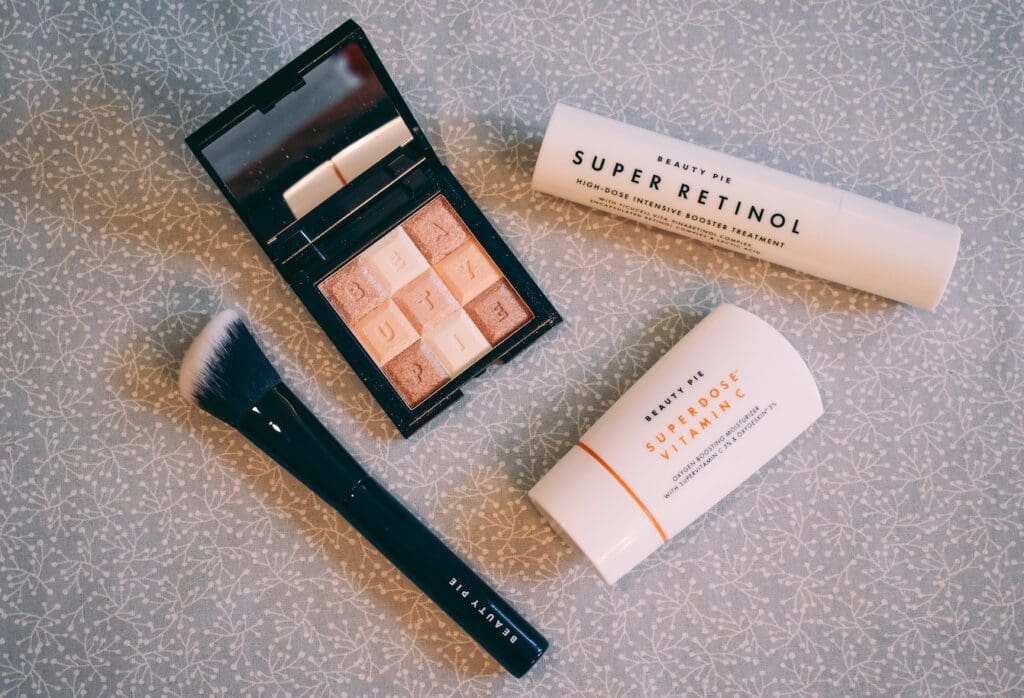 Beauty Pie Shimmerbar Highlighter & Pro Color Angled Cheek Brush
Of the four products listed here, the highlighter and brush are my favorites. They're sold separately, but since I use them together, I'm grouping them together here. Beauty Pie brushes are a hidden gem — super affordable and really high quality options that are built to last. I have since purchased the all-over face powder brush and love it; it's so soft and disperses my powder foundation evenly.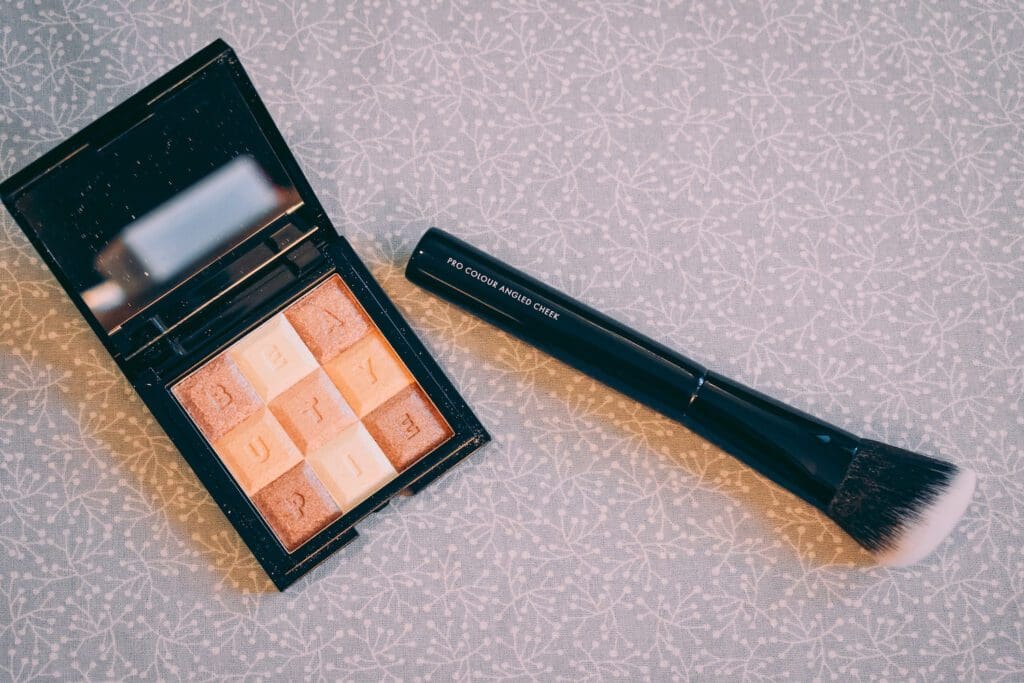 The Shimmerbar compact is a four-in-one highlighter that offers subtle, even strobing and a high-pigmented, buildable formula. Make it as subtle or dramatic as you want, it's up to you. The highlighter blends well, and has major lasting power. It's designed with a clean beauty formula and is both vegan and cruelty free.
As far as highlighters go, I am really impressed with the Shimmerbar. I went with the Lumineer color, which promised a cool, dewy luminous glow. There is a pinker option available, as well as a more deep bronze option. The palette costs a mere $10.36 for Beauty Pie members, which is an even greater price when you consider how well the highlighter cake stays in tact. I've used it multiple times a week for at least three weeks now and the colors have not run together or anything.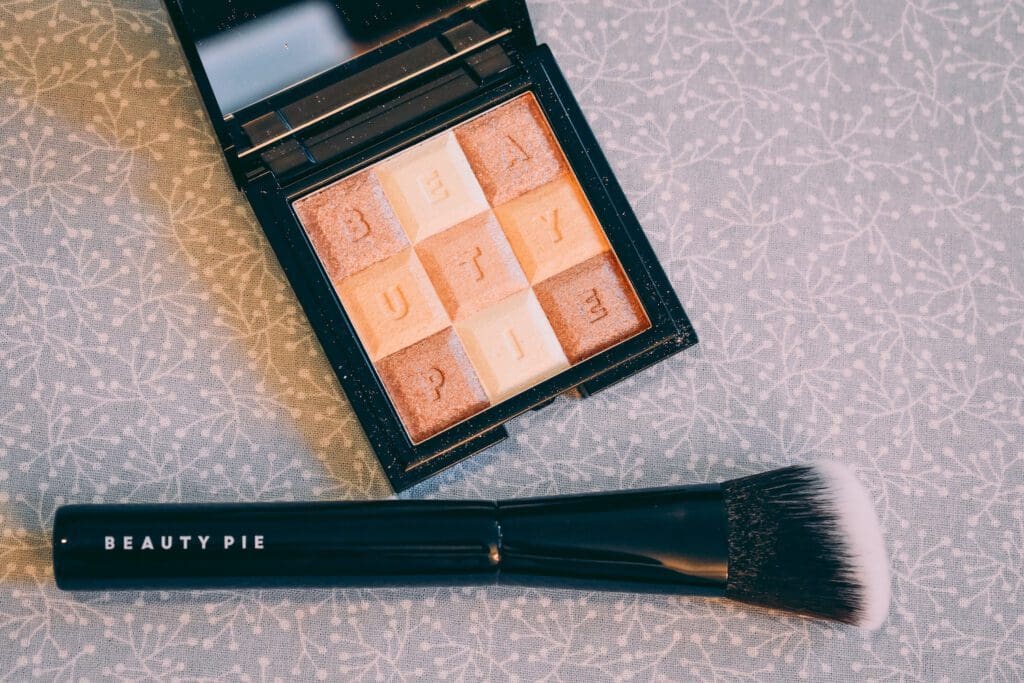 I was curious about the quality of Beauty Pie's brushes, and decided to try out the Pro Color Angled Cheek Brush. Even though I know that the brush would typically retail for $45, the $5.96 price tag made me hesitant about the quality. But, like pretty much everything else I've tried, the brush turned out to be amazing.
The Pro Color Angled Cheek Brush is really great for this Beauty Pie highlighter, because it offers precise coverage. It would also be good for contouring, or blush if you're looking for a more dramatic look.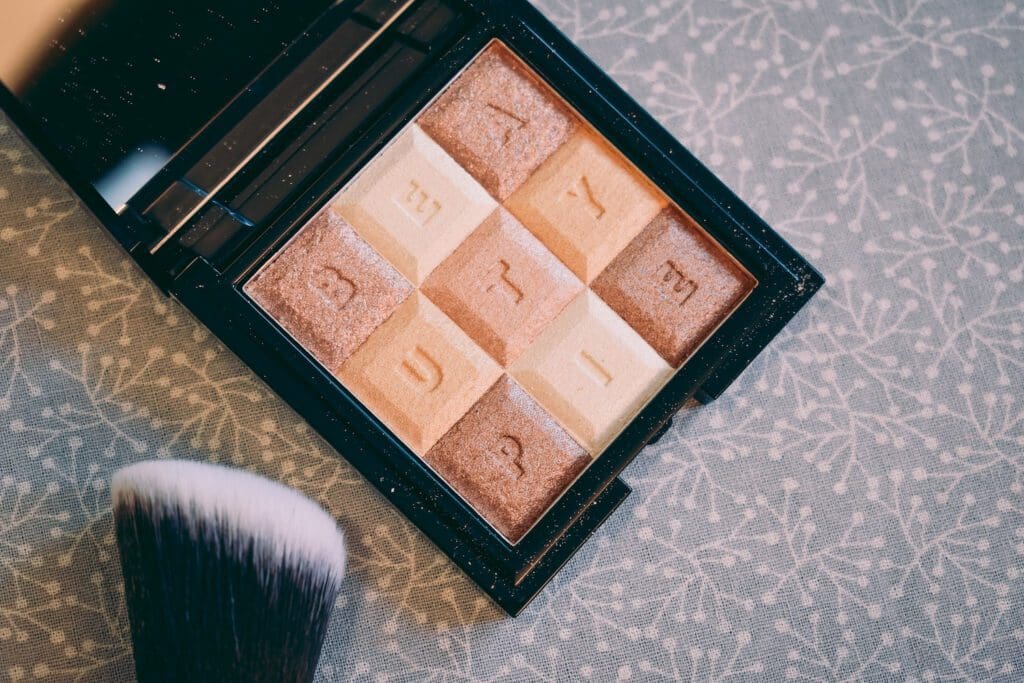 Shimmerbar Highlighter in Lumineer | Pro Color Angled Cheek Brush
Beauty Pie's Super Retinol High-Dose Intensive Booster Treatment
I've been a fan of all of the Beauty Pie retinol products I've tried, and this ever-affordable retinol product is no exception.
Of all the over-the-counter retinol products, Beauty Pie's seems to be the most efficient and effective. This vegan, cruelty free formula offers encapsulated retinol complex to reduce wrinkle visibility, even skin tone, and enhance the skin's firmness. With a low-irritation vitamin A pinaretinol complex and lactic acid, this treatment gently resurfaces the outer layer of the skin.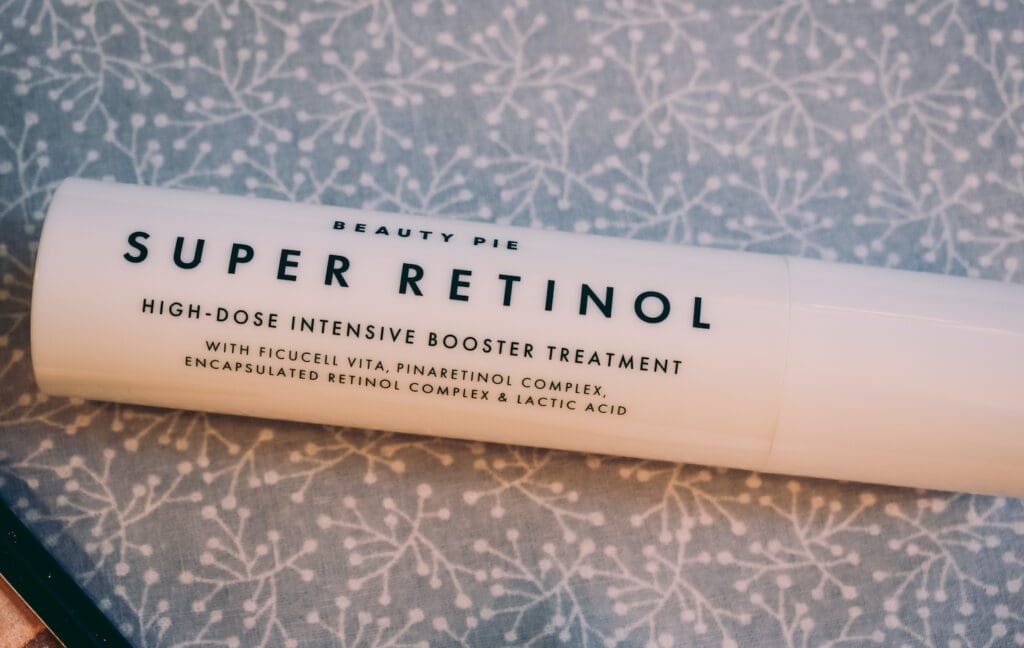 Super Retinol High Dose Intensive Booster Treatment
This non-greasy serum has been a great addition to my nighttime skincare routine, but they're not kidding around when they say you should only use this after your skin has some experience with retinol. I jumped in to using it 3-4 times a week in place of the Beauty Pie Super Retinol Ceramide-Boost Anti-Aging Serum and found my skin started to dry and flake (a common side effect when starting to use retinol). I cut back to twice a week and, since then, things have been great.
Beauty Pie Superdose Vitamin C Oxygen Boosting Moisturizer
Of the four Beauty Pie cosmetics and skincare products reviewed here, the Superdose Vitamin C Oxygen Boosting Moisturizer is the only one I would not purchase again.
Vegan and cruelty free, this moisturizer promises to visibly reduce wrinkles while brightening and lightening the skin. It's a clean beauty formula and features the eponymous vitamin C, two features I was pretty excited about.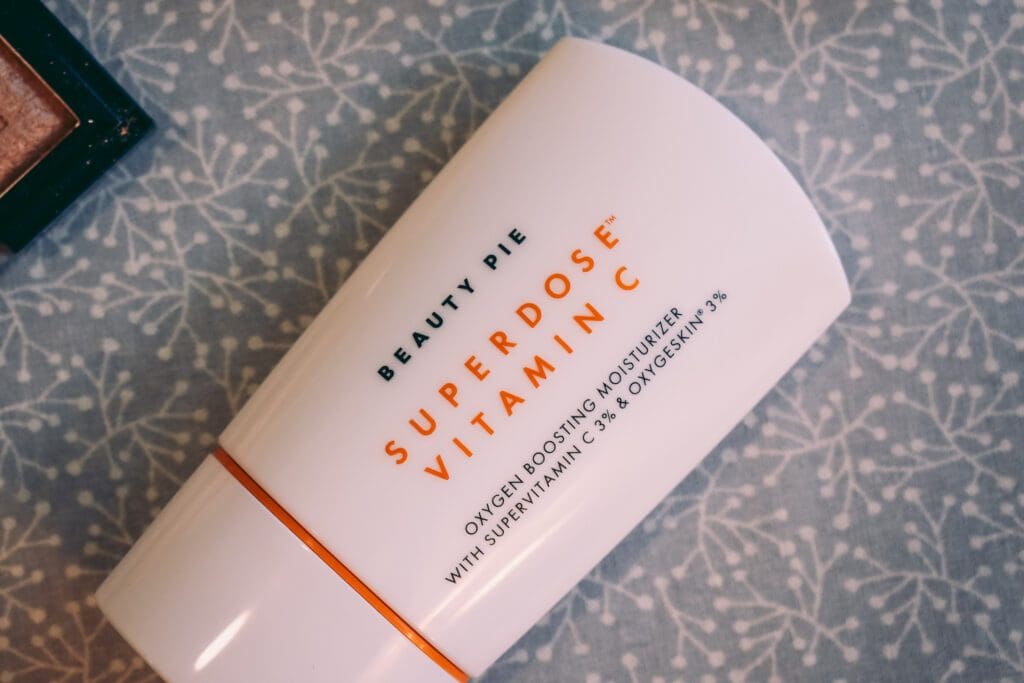 Superdose Vitamin C Oxygen Boosting Moisturizer
Unfortunately, the formula really didn't work on my skin. I found that it sort of congealed a bit and my skin didn't quite absorb it. It was disappointing, but I started using it on my neck and chest instead to better results. For $12.61, I was pretty happy with it as a nighttime moisturizer for these areas.
However, now that I've been using a couple times a week it for a few weeks, I'm realizing how difficult it is to get the moisturizer out of the bottle. The tube is still pretty full, but it is difficult to squeeze. Either I wind up with to little or far too much moisturizer at a time.
So, in all, not my favorite, not going to be on my repeat purchase list like the retinols.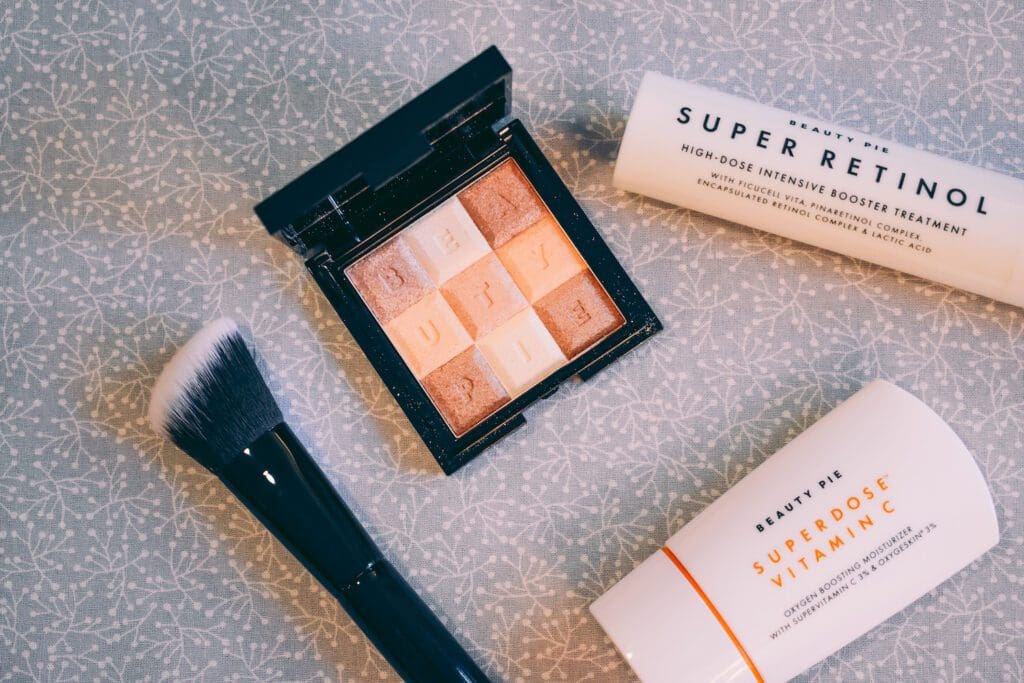 ---
Further Beauty Pie Cosmetics & Skincare Reading
Curious for more info about this affordable, clean beauty brand? Check out my previous reviews:
---
*This post was originally published on October 5, 2020. It was most recently updated on November 19, 2021.