Body Positive Social Media Accounts
I don't know about you, but even with my attempts to remain active and positive during social distancing, I've been feeling pretty down about my body image. Without delving deeply into the topic itself, I wanted to share some body positive social media accounts that I've been following. These accounts have been helping me feel better about this period of time.
How Does Social Media Affect Body Image?
There are lots of thoughts on how social media affects body image. This is especially studied relating to Instagram, which features highlight reels of people's lives. Certainly, my own account is included in this. There are positives as well as negatives, so it makes a difference who you see on your daily feed.
I think that, particularly now, the negative impacts may be heightened, with everyone feeling the strains of social distancing.
In the U.S., there are discrepancies in the mobility people have based on where they live and how Coronavirus affects their community. I live in South Florida, about an hour north Miami, which has been called the new epicenter of the virus. This, plus the fact that I already worked from home, means I've been staying home pretty much 24/7 aside from grocery shopping and basic errands.
Besides this, it's also ten thousand degrees outside in Florida (just kidding, it's 95 degrees). That is to say, exercising outside is difficult at best.
Who You Follow On Social Media Matters
Anyway, my point here is to say that I'm feeling the negative side effects of social media on my view of my own body. In a way, I think they've been compounded with the frustrations I feel with my area's handling of the virus. Even still, as someone who loves social media and engages with it often, I can't deny feeling the negative side effects of it all even outside of the COVID-19 bubble.
So, in light of that, I wanted to share some of the body positive social media accounts that I follow. I find that these pages help promote realistic and healthy relationships with your own body image and health.
Danae Mercer, Journalist & Writer, @danaemercer
Danae is a journalist and former editor of Women's Health magazine. She runs a huge Instagram account targeting "angles and self love." Through photos and videos, Danae illustrates just how fake social media can be, and often gives demonstrations on how to create the illusions we see on Instagram. These demonstrations are less about teaching followers how to repeat the poses, rather to show off just how contorted and unnatural these postures are. If nothing else, I really appreciate all her posts about cellulite (see also, the screenshotted post below) and yoga realities.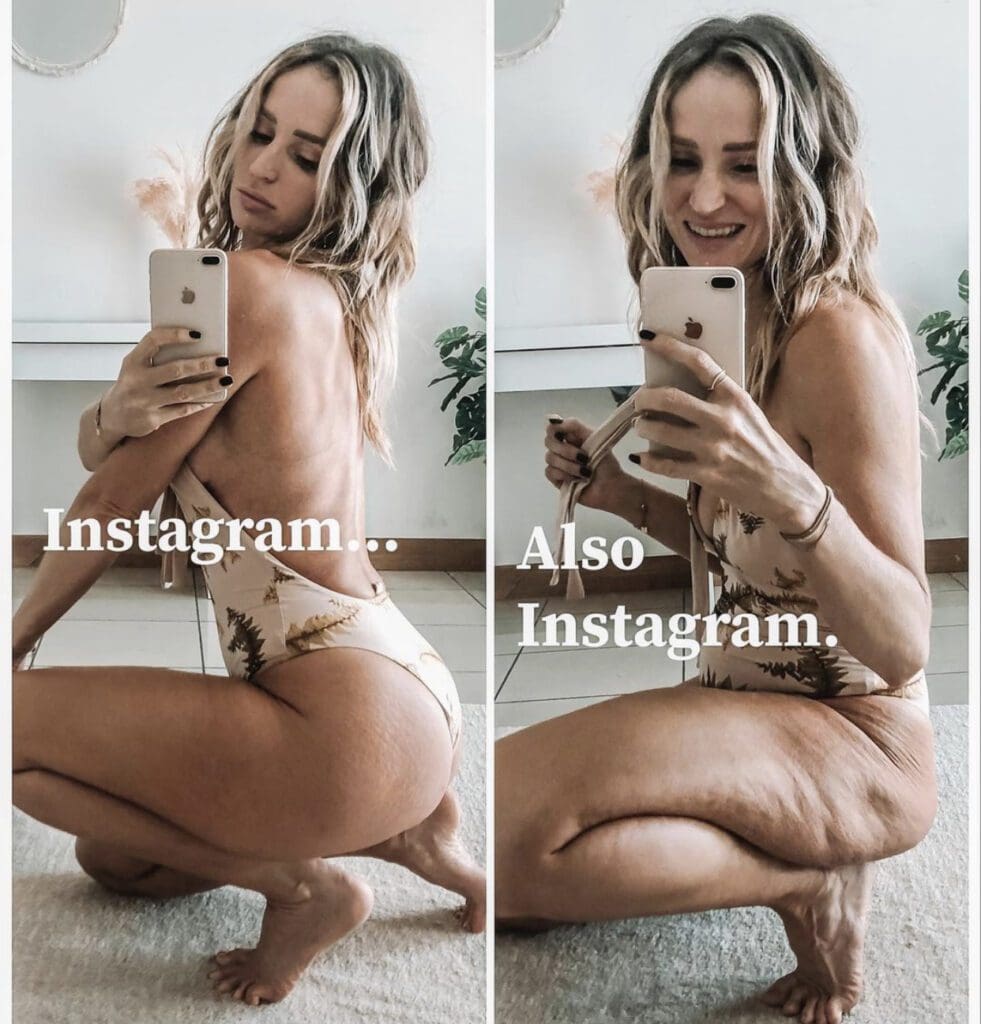 Follow Danae on Instagram here.
Shana Minei Spence, MS, RDN, CDN, @thenutritiontea
Shana is a Registered Dietitian Nutritionist based in New York. Her Instagram, where she posts anti-diet dietitian tips and information, was my original inspiration for this post. Shana's blog, The Nutrition Tea, is premised on "giving you the tea on everything nutrition one sip at a time." Her Instagram account is my favorite body positive social media account at the moment. The simple letter board pictures or tweet screenshots dismissing restrictive eating and harmful "diet" trends have been a highlight of my feed.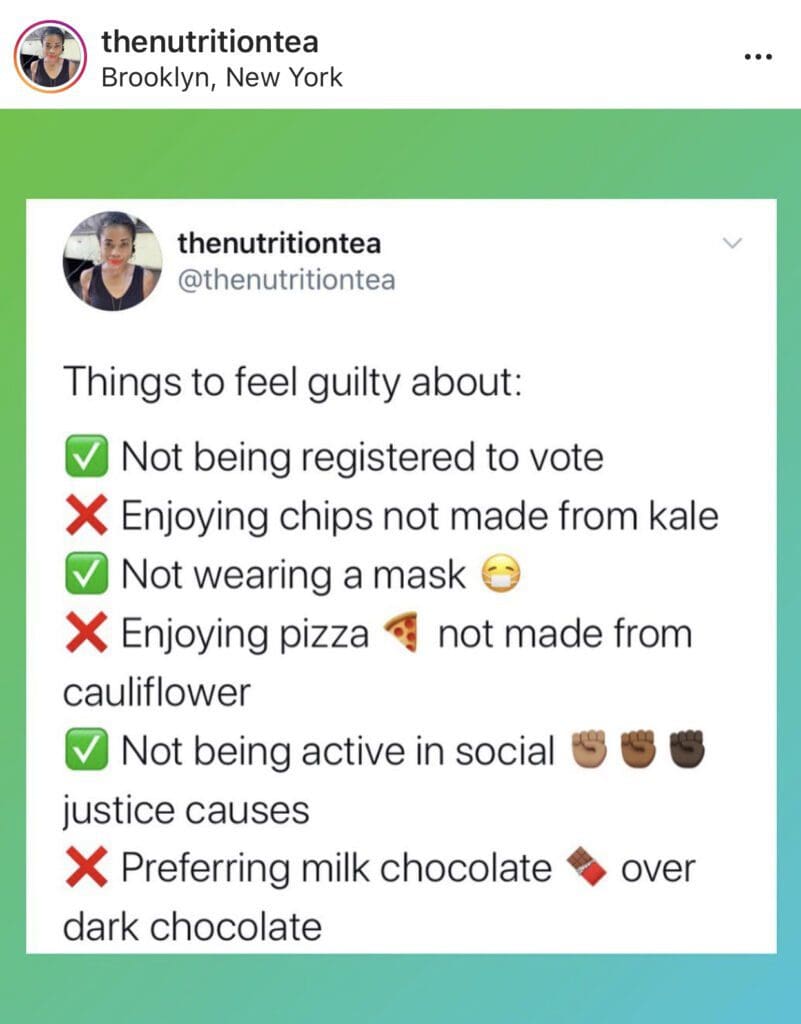 Photo One (P.S. Learn how to register to vote by mail here!) // Photo Two
Explore The Nutrition Tea blog and website here and check out Shana Minei Spence on Instagram here.
Chelsea McCallum, Accredited Practicing Dietitian, Nutritionist, and Recipe Developer, @ibs_dietitian
I came across Chelsea when looking for low-FODMAP related hashtags to follow on Instagram. Chelsea provides thoughtful infographics and recipes that are centered on IBS-friendly, low-FODMAP foods. She provides commentary on social issues people with food-sensitives face, along with actionable ideas for promoting gut health and general health. Whether you have food sensitivities or not, her account is worth a look.
Learn more about Chelsea McCallum here and check out her Instagram account here.
Rosa Barney, Self-Love Advocate & Founder of MeFirst, @rosa_barney & @mefirsttt
Rosa Barney is a former model and current Nordstrom executive whose creative spirit comes through her passion for self-love and care. Previously, Rosa modeled for curve/plus sized clothing, but found that she no longer fit into the industry after losing weight partially due to a health issue. Rosa discusses her battle with thyroid cancer and her work in raising awareness about the disease in her interview with SteamLine Luggage's Sara Banks.
Beyond advocating for women's health and wellness, Rosa started a self-love project called MeFirst, whose tag line is that "self love isn't selfish." An important reminder for us all!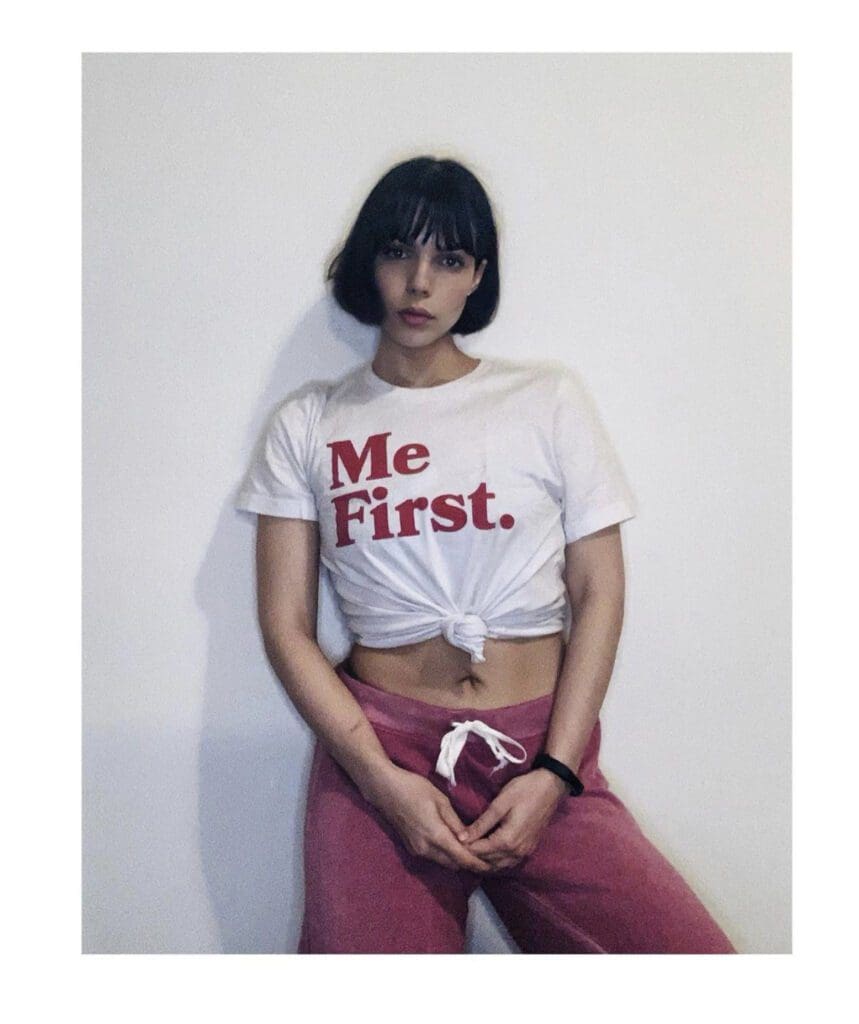 Follow Rosa's Instagram here and her MeFirst page here.
Brooklynne Palmer, Medical Student & Plant Based Nutrition Activist, @beetsbybrooke
Brooklynne is a new Instagram find for me and I am obsessed with her account. As far as body positive social media accounts go, Brooklynne's really covers all the bases. Brooklynne is a medical student who posts about plant based eating (a favorite of mine!), mindfulness, mental health, and cats. Her Instagram feed is a happy place, full of beautiful foods, and informative cultural content that is body positive and medically informed.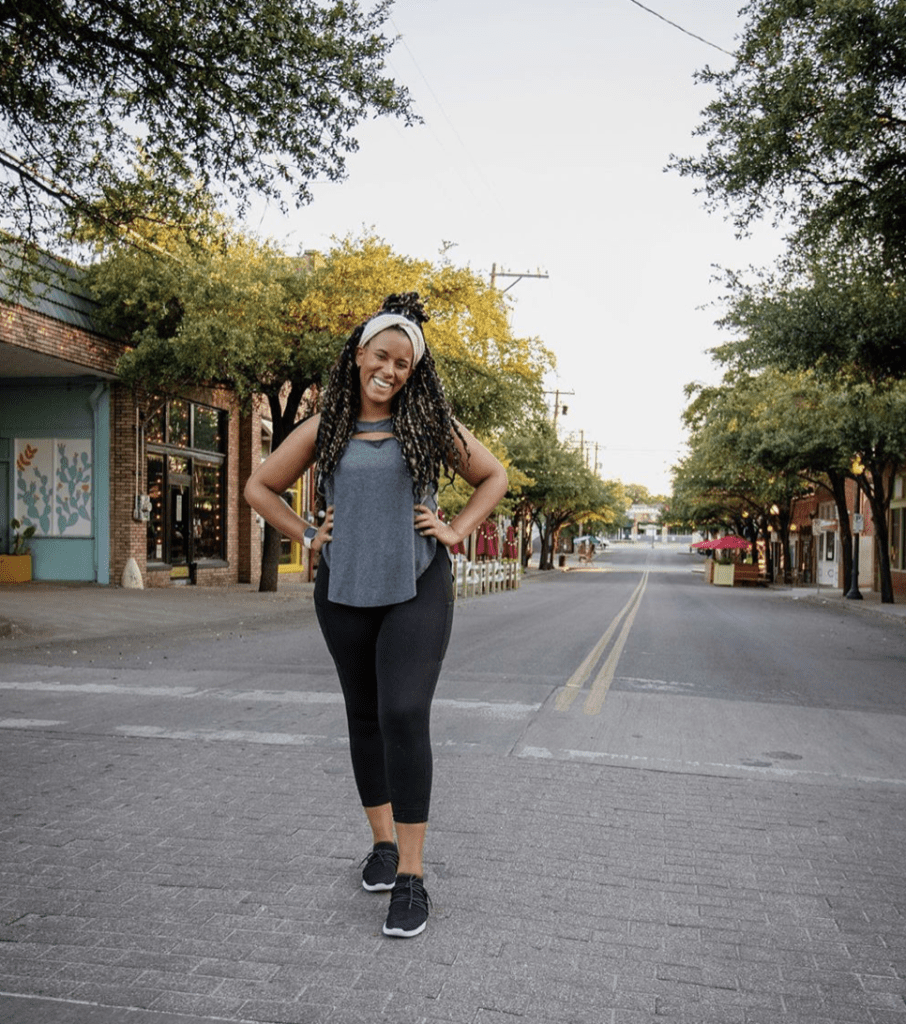 Check out Brooklynne Palmer and the @beetsbybrooke Instagram account here. For more information, check out this great interview from Voyage Dallas.
Nell Hudson, Actress, @nell_hudson
Any Outlander fans might recognize Nell, who played Laoghaire MacKenzie in the Starz show. Nell is pretty open about her body image struggles on Instagram and occasionally shares body positive accounts via stories. For example, she recently posted this photo dismissing the "summer body" narrative which I am totally here for. She's also a yogi with a cute dog, so those are more bonus reasons to follow her.
Check out Nell Hudson's Instagram account here. I also recommend her new yoga and mental health based page, where she shares free yoga classes and other useful finds.
Noelle Downing, Blogger & Influencer, @noelledowning
Noelle is the personal style and lifestyle blogger behind Noelle's Favorite Things. On Instagram, Noelle posts daily outfit pictures that will not only help you discover cute, size-inclusive brands, but that will also make you feel happier in your own skin. I love how Noelle shows how different pieces look on different body types, as well as the "reality" behind gorgeous Instagram pics. Plus, Like Nell, Noelle has a really cute dog, too.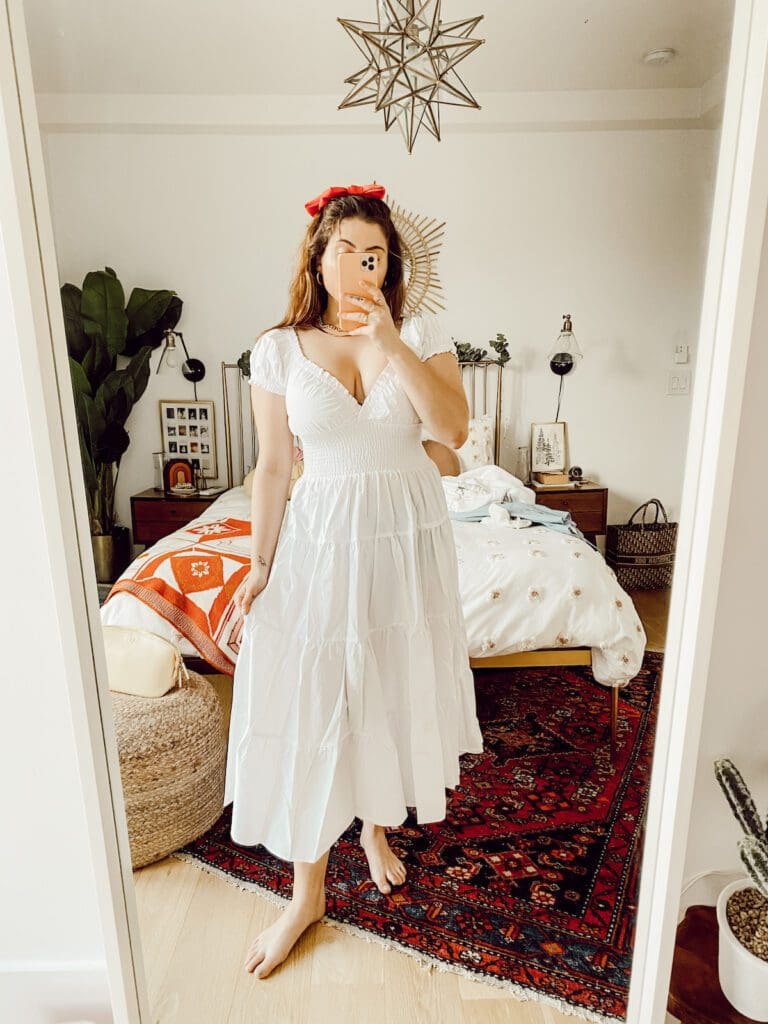 Explore Noelles' Favorite Things here and check out Noelle Downing's Instagram account here.
---
Looking for more great accounts to follow?
Check out some of my favorite travel accounts and BIPOC influencers and bloggers!