New Favorite Casual J.Crew Styles
I've been window shopping J.Crew's latest releases a lot lately. A handful of styles have really caught my eye. Their new campaign calls for "new classics, on repeat" rekindled my interest in the brand, with simple pieces made elegant. I think you'll agree, these casual J.Crew styles are winners:
Simple Styles to Dress Up or Down
Despite living in Florida, I do love a nice sweater. J.Crew's sustainably sourced cashmere cardigan (below left) and the coordinating crop top (below right) seem like the best of both worlds for me. Great for layering or individually, these pieces are pricier, but something you'll have for years.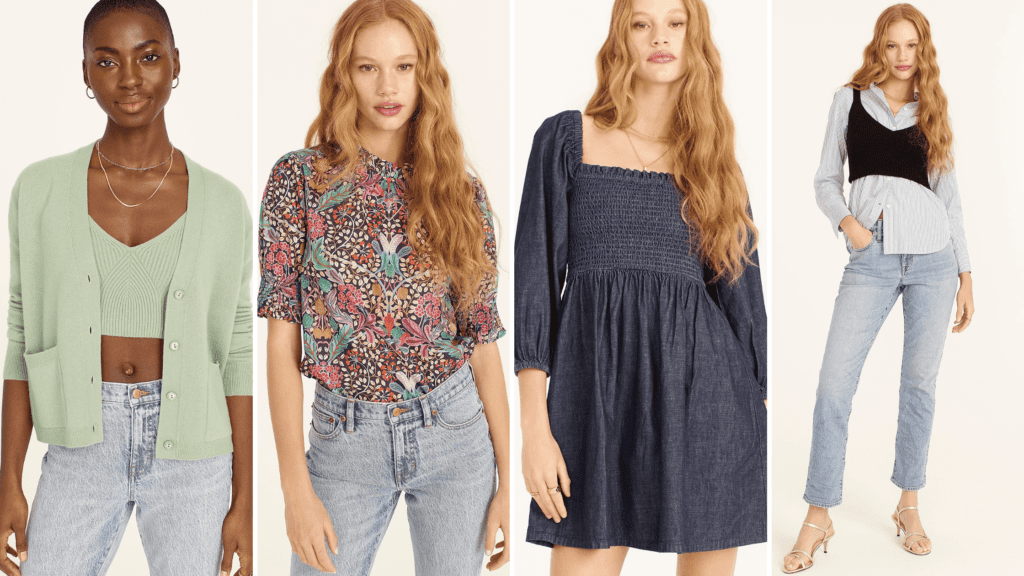 Cashmere Cardigan Sweater | Liberty Puff Sleeve Top | Smocked Chambray Dress | Cropped Cashmere Sweater Tank
We all know I love a nice smocked comfy dress (see, e.g, here and here). I'm super intrigued by this smocked chambray dress and want to see if I can try it on in-store. The dark chambray is a lovely navy, and would be great for winter-to-spring. For colder temperatures, it'd be great with tights; otherwise, the looser silhouette is great for warmer weather.
Casual Daily Wear Layers
I'm not sure about you, but I need to refresh my jean collection. Since 2019, I've hardly worn jeans, and the pairs that used to be my staples….well, they don't really fit so well. I really love the color of the jeans below (second from left) and the relaxed fit (slim, almost skinny). Pair them with a great graphic tee — and J.Crew has a lot of them right now — and you're good to go.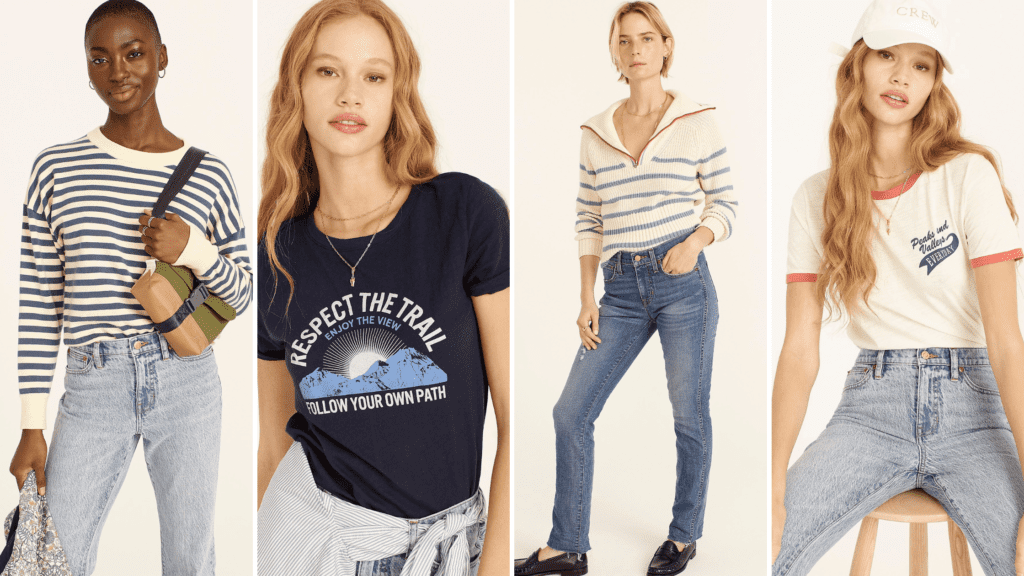 Relaxed Stripe Silk-Blend Sweater | Vintage Cotton "Respect the trail" T-Shirt | Vintage Slim Jean | Vintage Cotton "Peaks and Valleys" T-Shirt (similar style)
Simple & Special Accessories
Besides the casual J.Crew styles above, I am also loving some of their new accessories. With classic lines along with a hint of sparkle (top right below), I felt like these five pieces would be accents year-round.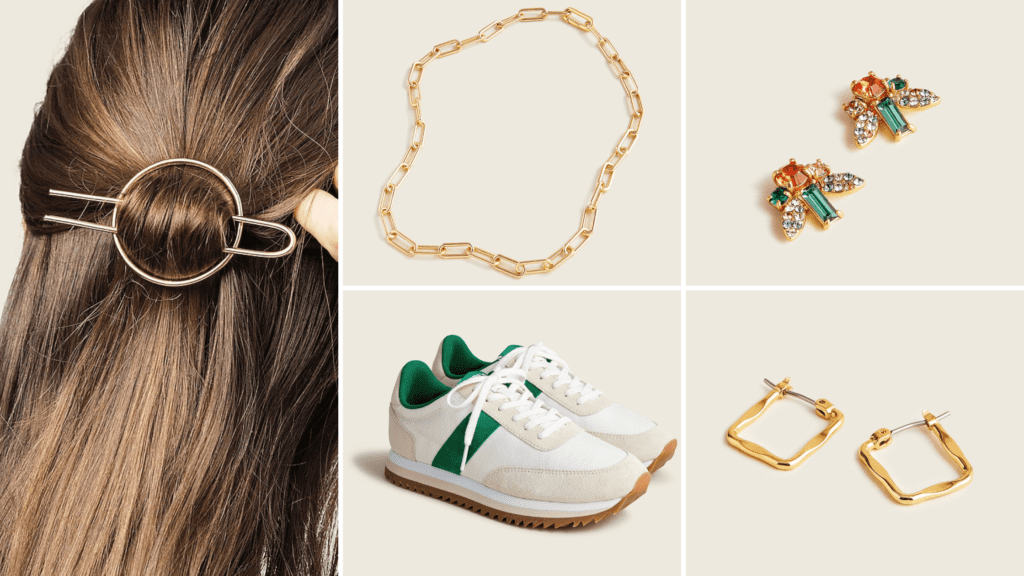 Clockwise from Left: Classic Hair Pin | Chunky Paper-Clip Chain Necklace | Sparkle Bee Stud Earrings | Square Hoop Earrings | Green Trainers
Do you have a favorite find from the pieces here?
The Smocked Chambray Dress and Cropped Cashmere Sweater Tank are definitely my favorites!
*This post was originally published on January 11, 2022. It was most recently updated on January 31, 2022.