Supporting Feline Dental Health with ProDen PlaqueOff Powder
One thing I wish I was better about, as a cat mom, is brushing my cats' teeth. I occasionally brush Louis', but Olivia refuses to tolerate it and, well, I'm a little afraid of what would happen if I tried with Emory. I've tried different water additives designed to promote feline dental health, but the cats refuse to drink them — no matter how diluted I make the mixture. Cats are finicky and stubborn little creatures at times, that's for sure. Having given up on the water additives, I've been using an affordable seaweed supplement, ProDen PlaqueOff Powder, in the cats' wet food. This supplement is formulated to breakdown buildup on the teeth and gums.
This post contains affiliate links, meaning that when you click and purchase from my links, I may be compensated at no extra cost to you.
ProDen PlaqueOff Powder
ProDen PlaqueOff Powder is a natural product made from seaweed and brewer's yeast. It comes in a little bottle with a convenient spoon so you can simply sprinkle the powder on top of wet food. I, personally, pre-mix the cats' wet food with their Solid Gold SeaMeal and other vet-recommended supplements, and simply add the ProDen PlaqueOff Powder at that point and incorporate it well. I use about 1.5 little scoops when I do this, but am probably going to increase it to 2 going forward.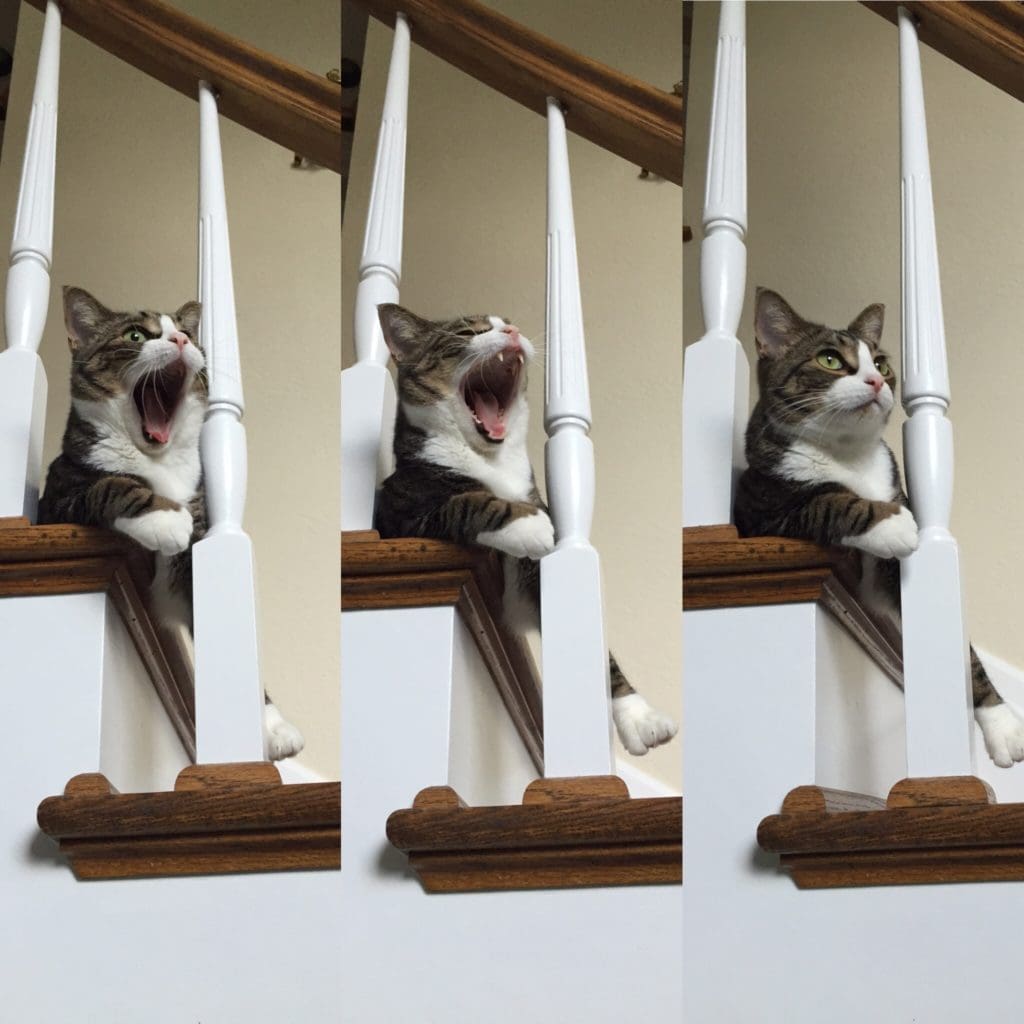 How ProDen PlaqueOff Works to Clean Your Pet's Teeth
How This Product Works
The seaweed and brewer's yeast combine systematically prevent plaque and tartar deposits from sticking to the teeth. According to the ProDen website, tartar is basically calcified plaque, apparently, which cannot be removed with a toothbrush anyway. The ProDen PlaqueOff ingredients work through the saliva to breakdown existing buildup, as well. Basically, magic. You may be able to see results in as little as three weeks.
How to Use ProDen PlaqueOff Powder
Like I said, I incorporate the powder into the cats' pre-mixed wet food and vet-recommended supplements. However, you can simply sprinkle it on top of the wet food as you serve it. Alternatively, it can also be sprinkled over dry food. So, it's no problem if your cat doesn't care for one style food or the other!
Brewer's Yeast
ProDen PlaqueOff is available for both cats and dogs, but the cat formula has brewer's yeast whereas the dog version doesn't. Apparently, cats typically love the flavor of this yeast. Who knew?
Overall Thoughts on ProDen PlaqueOff Powder
I wish I had a before-and-after shot of the cats' teeth to show how well it works, but I didn't have the forethought to snap the pictures when I started using the product. Of the three cats, I think it has helped Emory and Olivia the most. They both have pretty great teeth with healthy looking gums. Louis has always a bit more build up on his teeth than the girls, but it seems like there hasn't been much more buildup since I started regularly using this powder product. I may try to increase his dosage a bit and see how that helps.
Overall, ProDen PlaqueOff Powder is an easy and affordable feline dental health supplement. The flavor is typically a crowd pleaser for cats, which makes it even easier to use.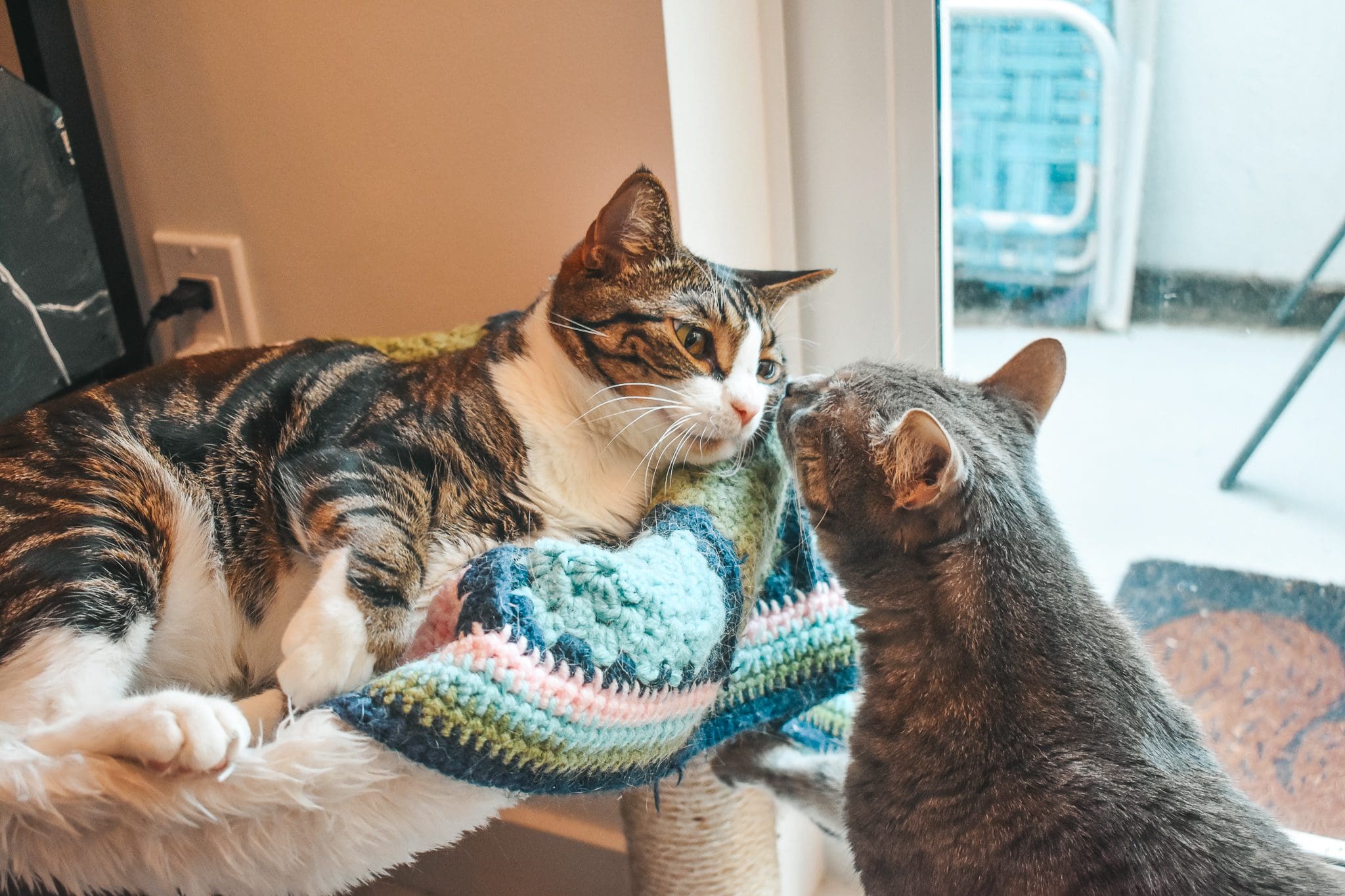 Different Formulas of PlaqueOff for Dogs and Cats
ProDen PlaqueOff is available for dogs and cats. ProDen also offers PlaqueOff Dental Bites treats for both dogs and cats. Like the powder, the treats are pretty affordable so they're worth a shot if you're looking for a different way to promote your pet's dental health.
Where to Buy ProDen PlaqueOff Powder
The Special Feline ProDen PlaqueOff Formula is available at Amazon and Chewy. The original ProDenPlaqueOff Formula, suitable for both dogs and cats (it just doesn't have the brewer's yeast), is available at Amazon and Chewy.
---

*This ProDen Plaque Off Powder review was originally published on January 30, 2020. It was most recently updated on December 10, 2021.