Royal Myths and Secrets with Lucy Worsley
Lucy Worsley, British historian, author, curator, and television presenter, has a great new series for history lovers. In a series of hour-long episodes, Royal Myths and Secrets dispels historical exaggerations, manipulation, and mythology across the Continent.
I have been a fan of Worsley for some time, both for her work with Historic Royal Palaces and for her British history writing and content. This is the first time I've seen her work her analytical and presenter talents on a larger scale of historical content, branching out from British history to discuss the the French Revolution and the Russian Revolution.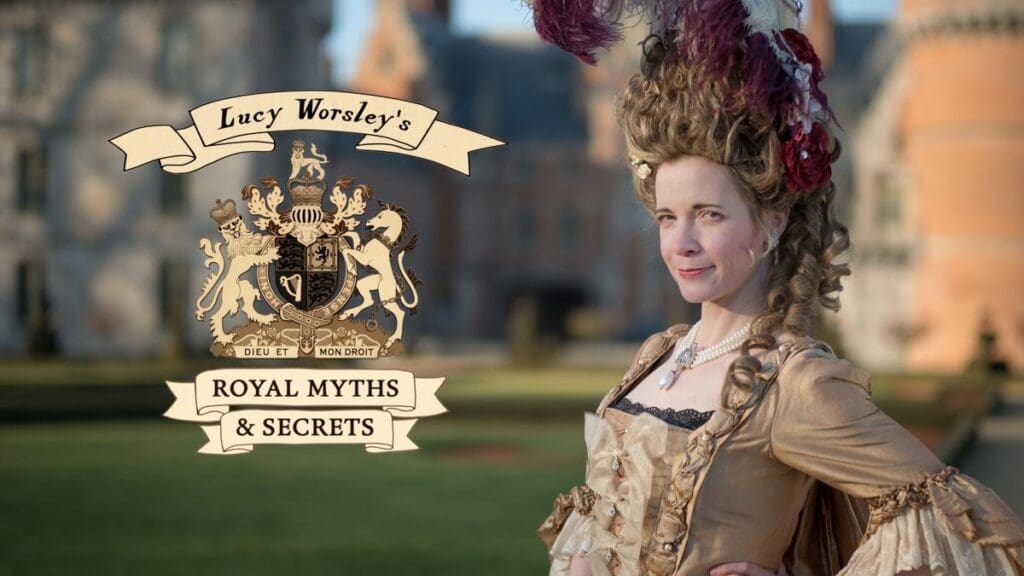 Photo from Thirteen's page on Lucy Worsley's Royal Myths and Secrets.
P.S. If this historical series is up your alley, I think you'd also love
Secrets of the Six Wives with Lucy Worsley. Learn about that series here!
Episodes and Topics in Royal Myths and Secrets
Currently, there are two seasons of Royal Myths and Secrets available. The first season aired in late 2020. The third and final episode of season two recently aired in September 2021.
Season One Episodes
In season one, Worsley explores three primarily British historical topics. The series opens with a discussion of the Reformation under King Henry VIII. This is followed by the Spanish Armada and Queen Elizabeth I. Lastly, the season concludes with an episode about Queen Anne.
Season Two Episodes
In season two, Worsley branches out from mainland Britain. Two out of the three episodes deal with external revolutions; episode one discusses the French Revolution, while the third covers the Russian Revolution. Sandwiched between these is an episode on King George IV and the Regency Period.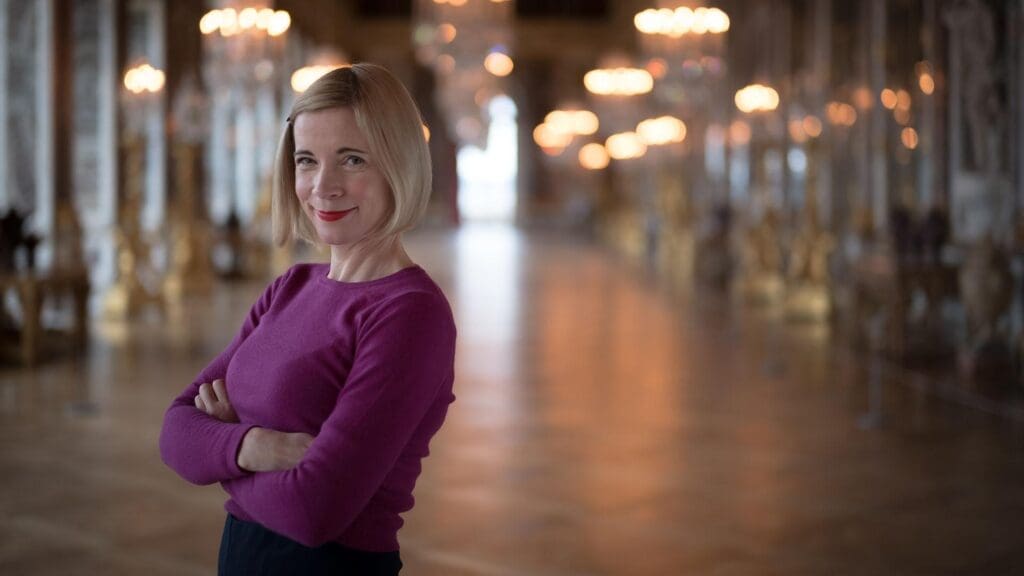 The Best Episodes from Lucy Worsley's Royal Myths and Secrets
The Reformation
Lucy Worsley discovers how the history of the English Reformation has been manipulated and mythologised by generations of politicians and writers. It's usually portrayed as a lusty royal soap opera. But Lucy reveals that it was about far more than just a randy king in pursuit of a younger wife and a long-awaited male heir. 
As someone fascinated with Tudor England, I particularly enjoyed Worsley's discussion of the Reformation (season 1, episode 1). This episode discusses the response to Henry VIII's divorce from Catherine of Aragon and his ultimate break with Rome. Worsley illustrates how this schism laid the foundation for the modern British constitution and the nation's role in the world today.
Most interesting, though, to me, was that Henry remained Catholic throughout his life. According to the series, Henry considered himself Catholic, rather than a Protestant a la Martin Luther, to his dying day. However, the difference laid in his role as head of the English church, as opposed to being subservient to the Pope in Rome.
The French Revolution
'Let them eat cake!' is one of the most famous phrases of history and one that everyone associates with the French Revolution. But did Marie Antoinette – the queen of France – really say it?
I have a thing for doomed queens, I guess, because I am always fascinated by Marie Antoinette. I was immediately drawn to Worsley's episode on the French Revolution, and the episode did not let me down (season 2, episode 1).
Over a plate of macarons, Worsley breaks down the lie that Marie Antoinette was a vapid socialite who told her people to eat cake if they lacked bread. Further, Worsley illustrates just how politically astute Marie Antoinette was. She details her role in the French support of the American Revolution, as well as domestic affairs.
George IV and the Regency
We think of the Regency as genteel and well-ordered: beautiful buildings, Jane Austen's romances and red-coated officers defeating Napoleon at Waterloo. Lucy Worsley digs behind the facade of Georgian elegance to reveal the fibs that helped conceal a darker side to the Regency and suppress rebellion in an age of revolution. 
I admit, I don't now nearly as much as I should about the Regency period. I think this is probably since it coincided with the American Revolution; in school, we focused on the latter. I learned a great deal in Worsley's episode on King George IV and the Regency (season 2, episode 2).
This episode delves into the role of mental health, political cartoons, and international religious politics in the Regency period. The development of propaganda and spin in the media is absolutely fascinating!
Where to Watch Lucy Worsley's Royal Myths and Secrets
While it's not always the case, this particular series is readily available online. You can watch Lucy Worsley's Royal Myths and Secrets on Amazon Prime, PBS, or through iTunes.
---
History lovers, I think you'll love my historical fiction reading list! This reading guide features a range of topics and authors, including Lucy Worsley's Historic Royal Palaces co-curator, Tracy Borman.
Find your new favorite historical fiction reads here!