Welcome back to the Cats & Coffee My Current Loves series. This edition features four things that stand out in the last month for me: Buddy Brew cold brew iced coffee, the Hair Edit's Curated Collection of hair tools and accessories, Rachel Monroe's Savage Appetites, and Cursed on Netflix.
Check out my last edition of this series here, featuring the SteamLine Luggage Mini, Hill House's Ellie Nap Dress, Davines MINU shampoo and conditioner, and the Stories of Scotland podcast series.
Let's dive right in:
Buddy Brew Coffee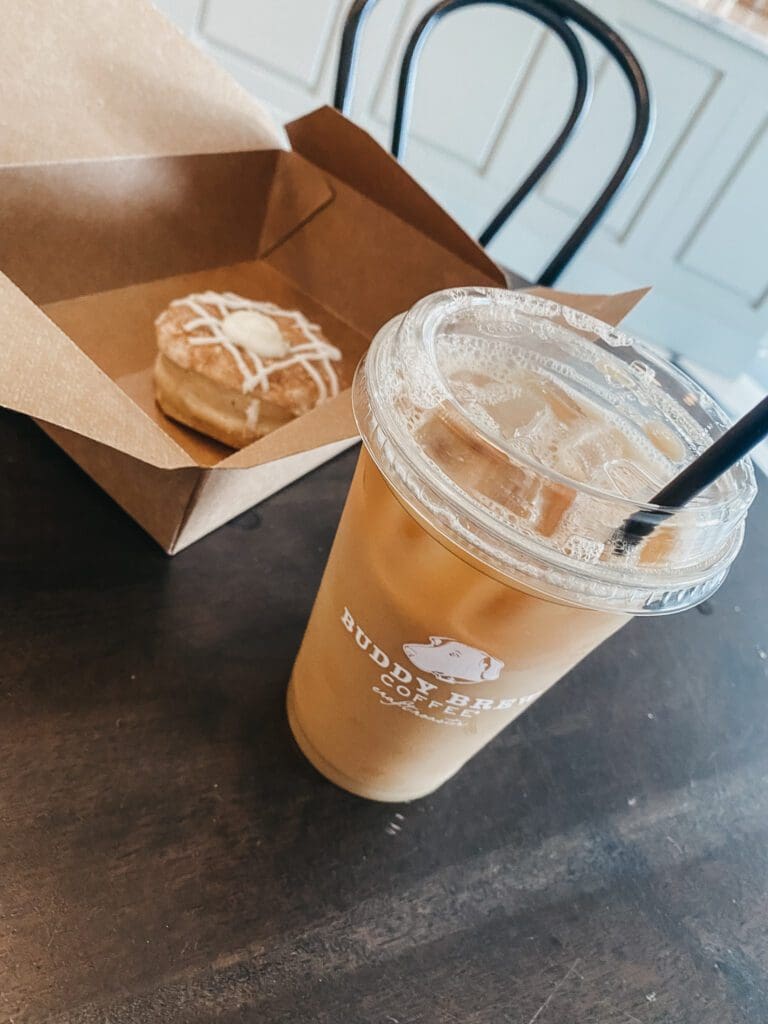 Looking for more Tampa recommendations?
Visit my Tampa city guide here!
The Hair Edit's Curated Collection
The team over at The Hair Edit were kind enough to send me a few of their new hair care products to try out, including the Boar Bristle Finish & Shine Brush, Ruched Ribbons Scrunchies, and Marble Pins.
As someone with fine hair, I was most interested in the bristled brush, which helps distribute oil more evenly. It's super light weight and makes styling either with a blow dryer or straighter a breeze. It comes in two colors, gold and cream, and costs under $20!
Besides the brush, the satin scrunchies and decorative bobby pins are great accessories for all hair types. Both create an elevated twist on the staple accessories, and both stay put quite well. I particularly like the scrunchies because they're low profile but gentler on the hair than a regular hair tie.
The full Curated Collection from the Hair Edit is available at Ulta.
Savage Appetites: Four True Stories of Women, Crime and Obsession, Rachel Monroe
My friend gave me Rachel Monroe's Savage Appetites as a gift. I'm hoping to pass on the recommendation to all my fellow true crime fans.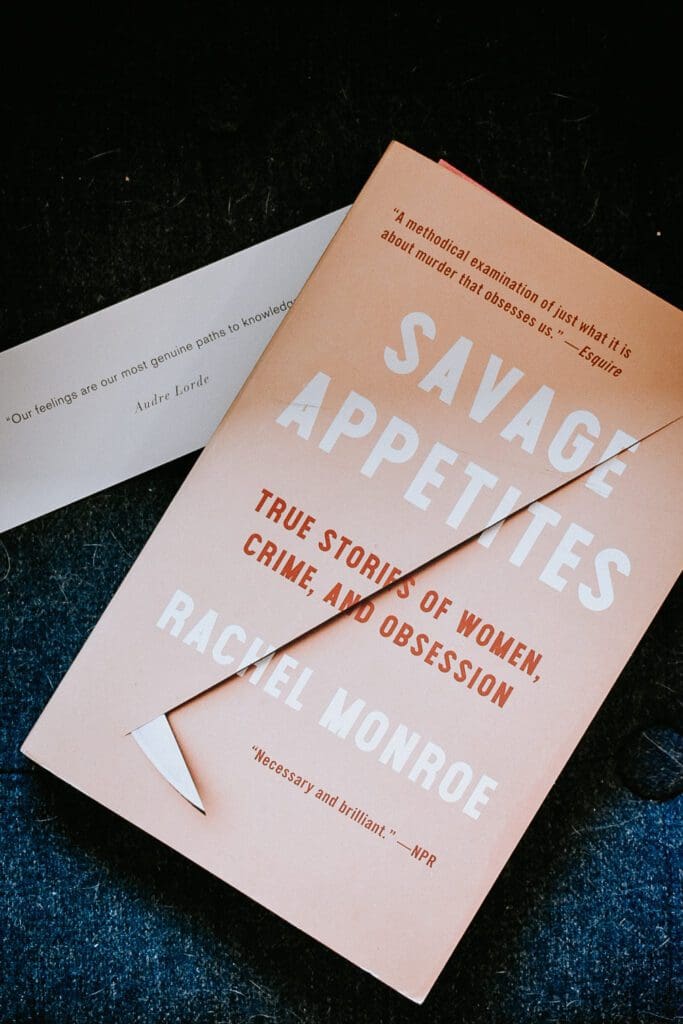 The book is split into four parts, covering four stories of women driven by obsession. The themes follow: detective, victim, defender, and killer. Starting with a wealthy heiress who struggled to be taken seriously, the account is part history and part psychoanalysis all in one.
Per the book's summary, Savage Appetites is "a revealing study of women's complicated relationship with true crime and the fear and desire it can inspire, together these stories provide a window into why many women are drawn to crime narratives—even as they also recoil from them."
Savage Appetites is a can't-put-it-down book that you also have to put down because the writing and realizations in it make you have to stop and think about it for a few minutes. Not only is the true crime aspect fascinating — obviously — but Monroe's insights into women's role in society, feminism, and everything that goes into these areas are snarky, intelligent, witty, and illuminating all at once. 
Savage Appetites is available on Amazon and Bookshop.org.
Cursed on Netflix
Armed with mysterious powers and a legendary sword, young rebel Nimue joins forces with charming mercenary Arthur on a mission to save her people.
I'm only a couple episodes into Netflix's Cursed but I am totally hooked. Following the story of Nimue, the Arthurian Lady of the Lake, Cursed is a dramatic fantasy series that unfortunately is only one-season long. There have been some negative critiques of the show. Critics argue that people only enjoyed it because it came out in the height of the pandemic when we all craved distraction. I don't see that as the worst thing, though; I still enjoy some distraction now.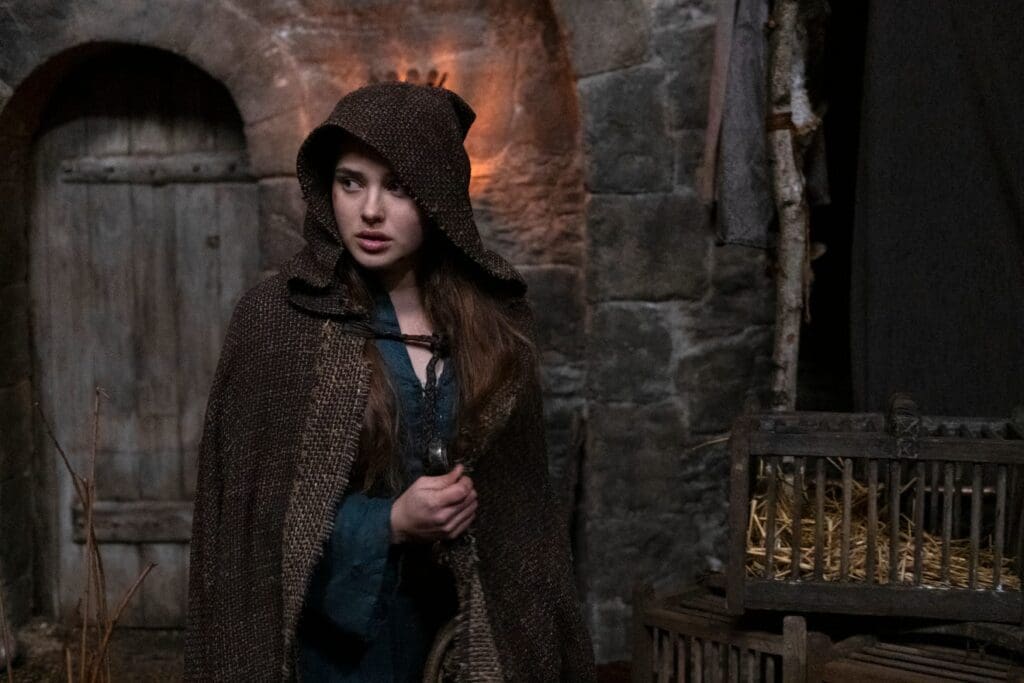 Photo source: Netflix/Robert Ludovic
As a lover of all things historical fiction and fantasy, I'm finding it quite entertaining nonetheless. Katherine Langford is compelling as Nimue, and the costuming caught my attention right from the start. In all, I'm eager to catch up on the season, even if it hasn't been renewed. Plus, I might have to check out Thomas Wheeler's source book.
Cursed is available on Netflix here.
---
Favorite Finds from August