A Long Weekend in Colorado's Aspen Snowmass
For Labor Day weekend, Brett and I were lucky enough to visit Colorado with our friends' and their family. It was my first time visiting Colorado, or being at such an altitude, so I wasn't totally sure what to expect. However, upon flying into the Aspen airport, surrounded by beautiful lush mountains and forests, I realized that the idealized image in my mind was not anywhere near the reality of it all. I've been fortunate enough to visit a number of beautiful places in my life, but Aspen is right up there with Scotland for me in regards to natural beauty. I took a number of photos, as you might imagine, and wanted to share them here.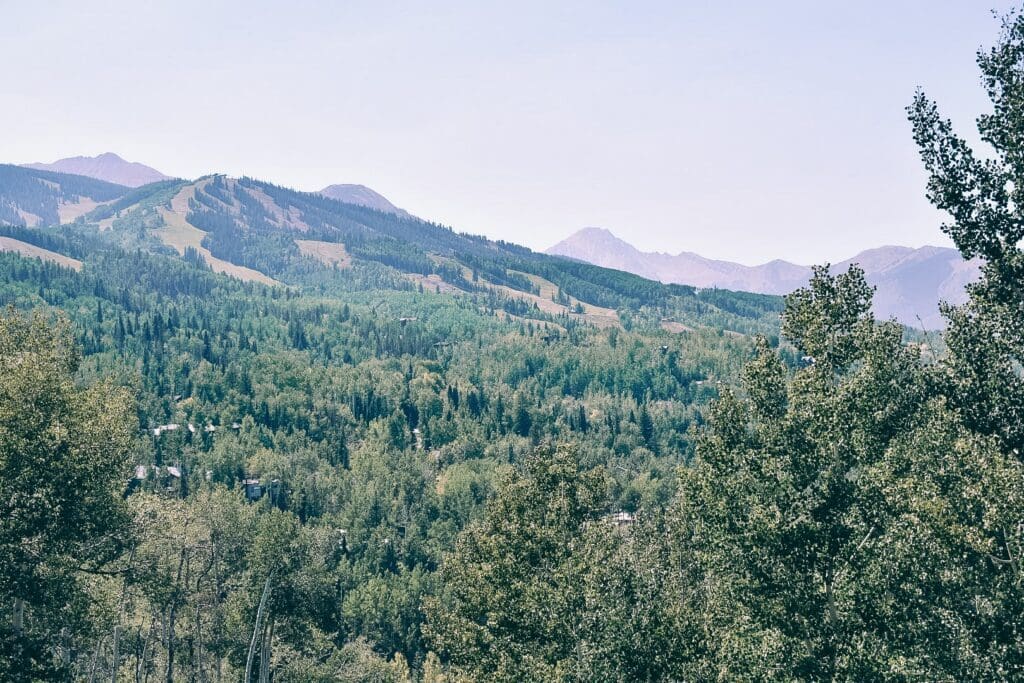 How to Deal with Aspen's Altitude
I was very conscious that I had never been at such a high altitude, besides in airplanes. We tried our best to be prepared for the altitude difference, as well as the weather. I focused on keeping hydrated, both with regular water and with Liquid IV (the strawberry flavor is my favorite). I also avoided having too much coffee or alcohol, though having a cup of coffee and a couple beers each day didn't negatively impact me. The extra hydration definitely helped, especially because it's such an active area and we hiked quite a lot.
Besides keeping hydrated, I brought a bunch of lip balm which was a good call. My lips dried out pretty quickly, so I kept a tube of Carmex with me most of the time and regularly reapplied.
What I did not plan for, though, was how dry my face would get. I think my skin dried out more quickly than it normally would because I've been on some new topical acne medications, but I should have brought a thicker moisturizer, especially for around my nose and eyes.
Hiking in Aspen Snowmass
Before our trip out to Colorado, I had never really hiked before. I'd gone on some longer, more intense walks, but nothing like hiking in Aspen. Luckily, I was able to borrow some actual hiking shoes because my sneakers, while comfortable and great for level walks, would not have sufficed. The shoes I borrowed had far more traction on the sole, making it a lot easer keep my footing, especially when the trail got a little muddy.
When we started out both days, it was a bit chilly, so I was glad to be able to borrow a rain jacket or wear my pullover; in both cases, though, I soon warmed up and took off the outerwear.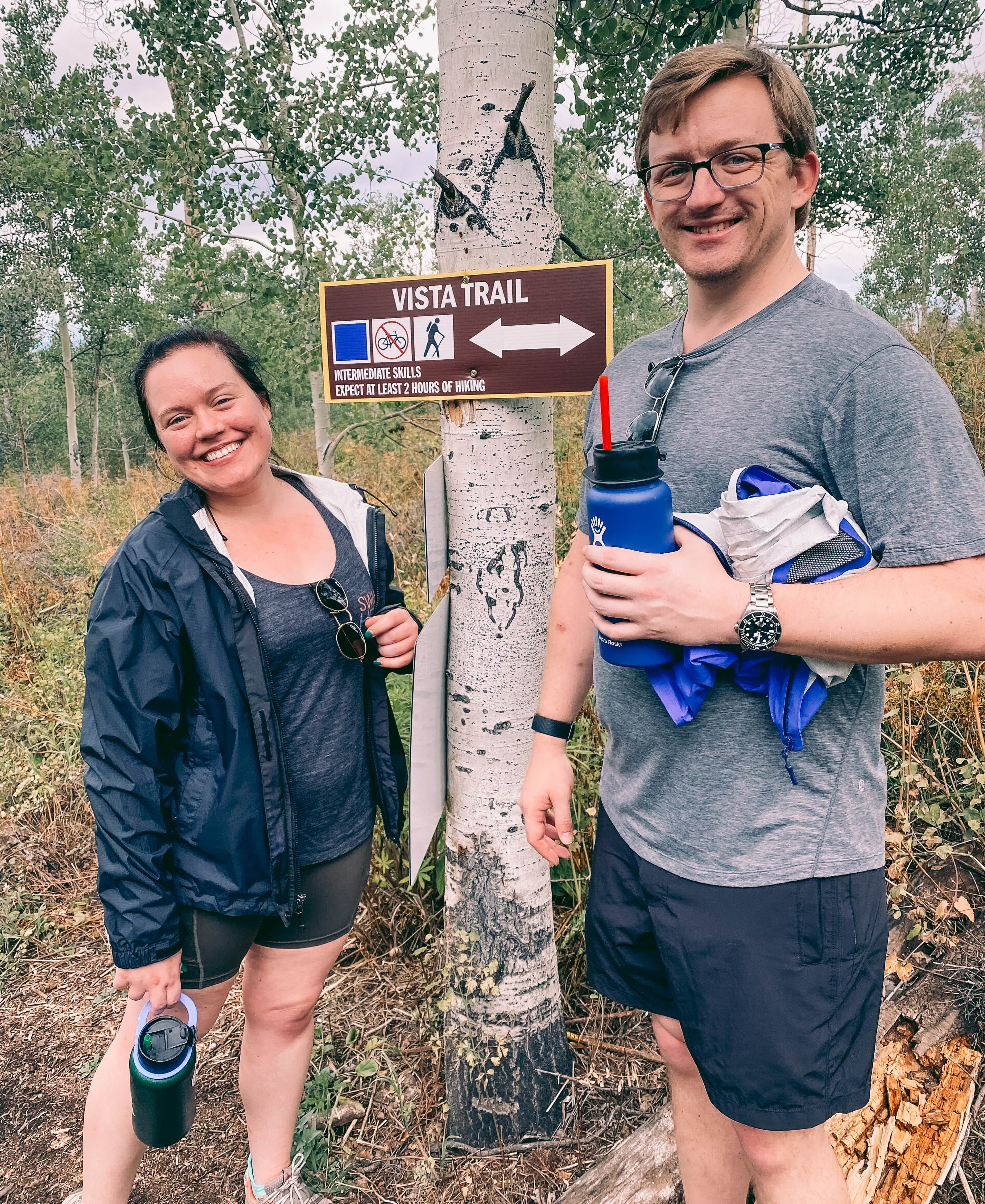 I brought two pairs of my favorite bike shorts, which worked out really well for hiking. They come in a few colors and have pockets on both sides, which was perfect for my phone and lip balm. I found that, with the pockets, I was able to keep my hands free but my phone near by to take photos as I wanted.
Brett and I both brought our largest Hydroflasks with their plastic handle grips. They're a little clumsy and awkward to carry around, but well worth the hassle. Without them, I think I would have forgotten to hydrate as much as I did.
Besides simply hiking, I also went on my first gondola and chairlift ride up to Snowmass' Elk Camp, where we had lunch and enjoyed some local craft beers before heading home.
Shopping in Snowmass & Aspen
Throughout the trip, we stopped into the Snowmass Mall and visited Aspen to do a bit of shopping. In the Snowmass Mall, we visited the cutest little pet shop, Guapodog Pet Supply. Although it focused on dog supplies, the shop had a large selection of catnip toys. I picked up a park of felt tortellini catnip toys and a catnip kicker for my cats, and they are huge hits. I looked up the maker online — Ciao Gatto Cat Market — and found their Etsy shop, which is full of even more great cat toys. Check out my cats' reaction to the toys in this IG Reel I shared.
In Aspen, we stopped at my friend's favorite bookstore, Explore Books, and perused for quite some time. I picked up some cute Cat Tarot cards by Megan Lynn Kott (more on her here) and a couple new books for my TBR pile.
Visiting Aspen Snowmass
If you have the opportunity to visit Aspen, I highly recommend you do so. It is a beautiful area with lots of great food and craft breweries, which we only started to explore. It felt great to be so active while on vacation, and I am already thinking about what I want to see next time I am able to visit!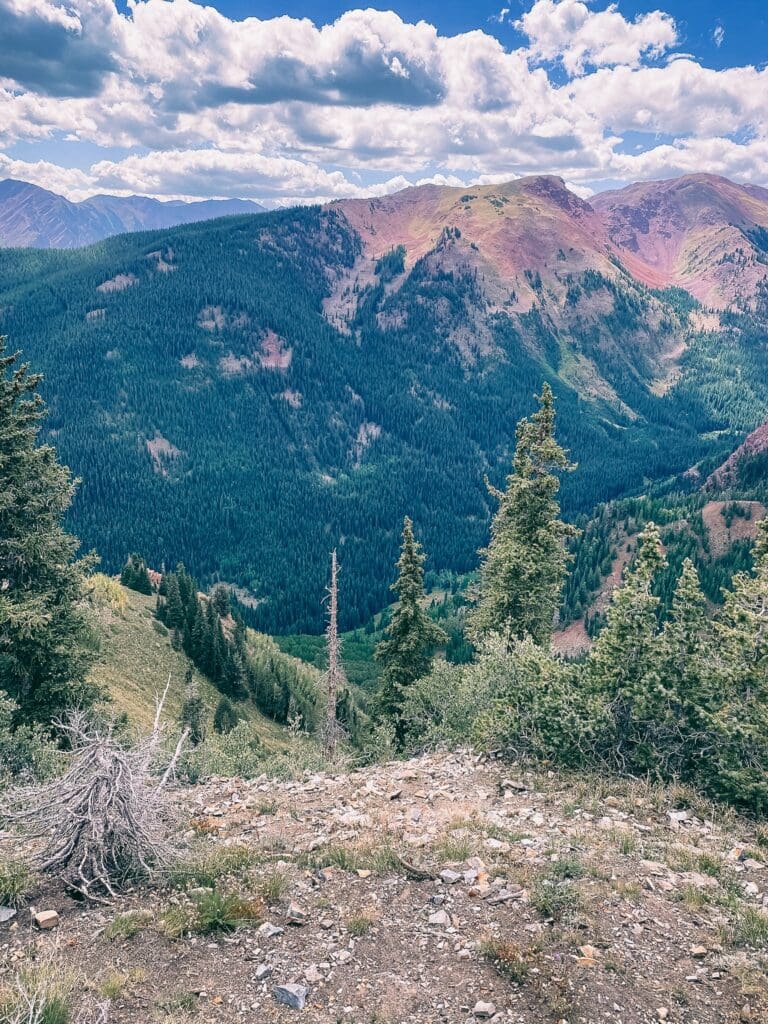 Travel Supplies and Fun Finds from Aspen, Colorado