The Cats & Coffee Curated Content Series
Welcome to the October Edition of Cats & Coffee's Curated Content Series! This series features weekly content round-ups of articles, videos, podcasts, and Instagram accounts. I find content that is worth your time so you don't have to!
This series features shorter-form content on a weekly basis. For longer-form content round ups, be sure to explore My Current Loves!
Explore the September edition of my Curated Content Series for more great reads, listens, and Instagram accounts to follow.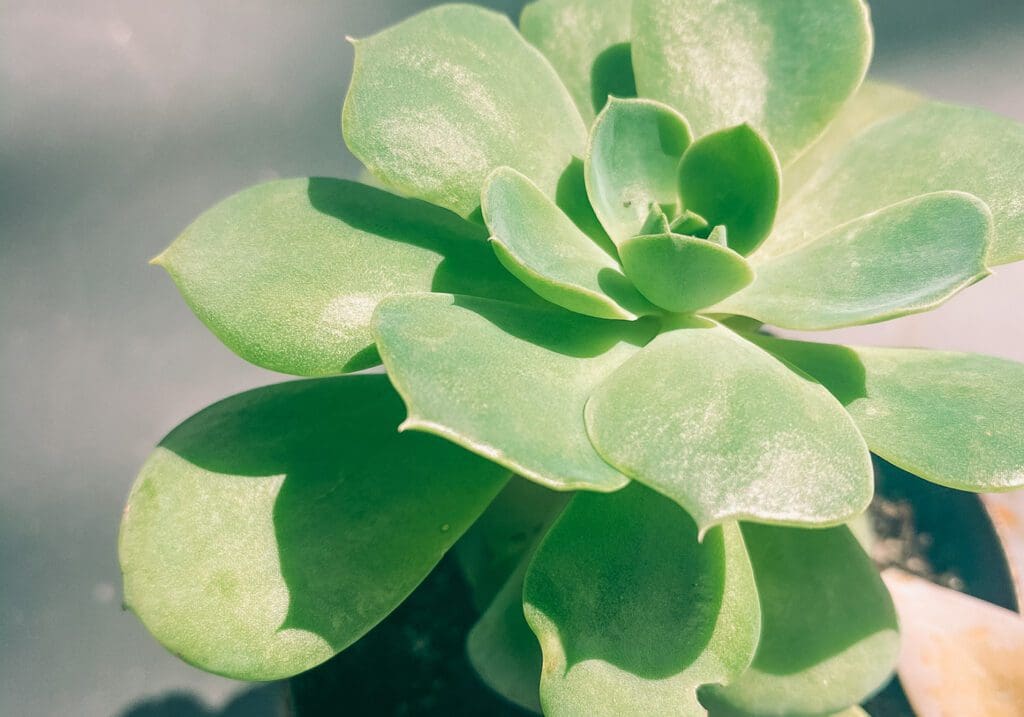 Cats & Coffee's Curated Content Series: October 28, 2020
Article: One Last Time With Feeling: VOTE, Michelle Cottel, The New York Times
We have less than a week until the U.S.' general election. Many people — myself included — have already cast their ballots, either through early voting or absentee ballots.
If you need any more of a reason to vote, Michelle Cottle from The New York Times has a laundry list of reasons not to sit this election out.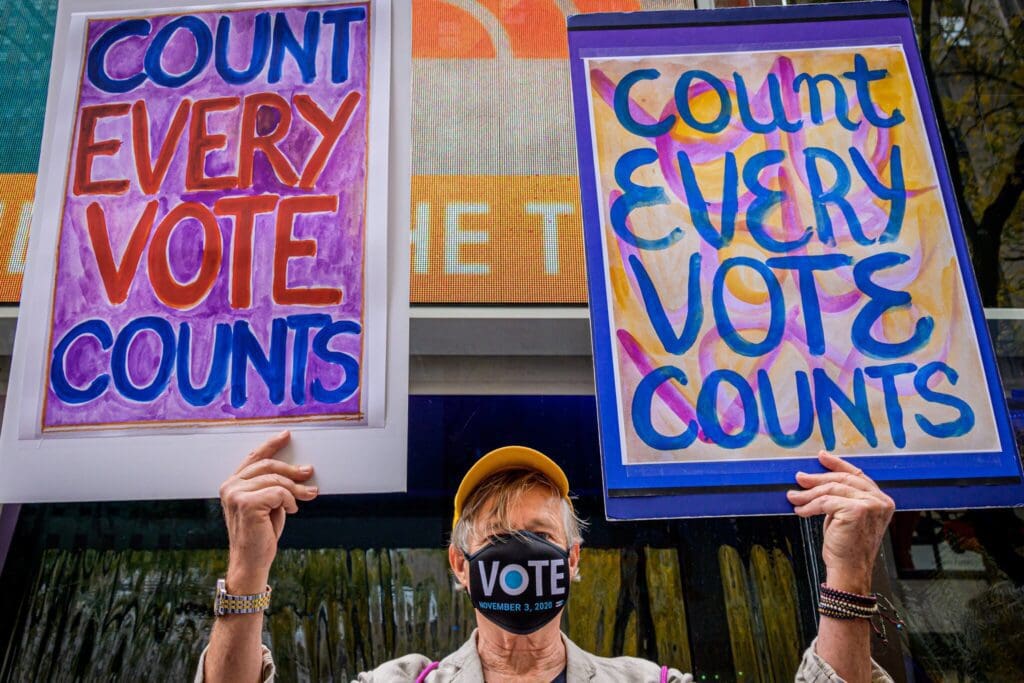 Source: Erik McGregor/LightRocket, via Getty Images, via One Last Time With Feeling: VOTE by Michelle Cottel for The New York Times.
"So vote, America. Vote like your lives — and the fate of the Republic — depend on it. Because they very well might."
Read One Last Time With Feeling: VOTE by Michelle Cottel for The New York Times here.
Podcast: "We've Got Joe" | Pod Save America
A few episodes back, Pod Save America interviewed Barack Obama. This past weekend, they spoke with Joe Biden. It's a shorter episode packed with great policy discussions, from healthcare priorities to farming practices.
Click here to listen to the interview with Vice President Joe Biden. Click here to listen to the interview with President Barack Obama.
Click here to check your voter registration and to make a plan to vote.
Instagram Account: @yorkghostmerchants
Just in time for Halloween, I wanted to share York Ghost Merchants on Instagram. This account features adorable little ghost figurines that come in a variety of colors.
Our business follows the traditions imposed by The Sorrowful Guild of Master Ghost Makers. We adhere to traditional values and methods, our ghosts are always made by hand and the techniques that we use ensure that each York Ghost is a true original complete with an embossed makers mark.

The York Ghost Merchants
Whether you want something distinctly spooky, or would rather a more colorful little ghoulish figurine, the York Ghost Merchants has it all.
Looking for more spooky decor?
Check out my simple Halloween decor post here!
---
Cats & Coffee's Curated Content Series: October 21, 2020
Article: Trailblazing Womxn Share the Work and Personal Boundaries That Have Completely Changed Their Life, Hannah McCauley, Dreamers & Doers x Thrive Global
While I always felt like I had a handle on time management — at least to some extent — throughout college, law school, and bar prep, I've felt that grasp slip lately. I blame the seven months of pandemic-induced work-from-home, and the general ennui I've been feeling about not really being able to leisurely go out for breaks now and then.
Anyway, my point is, when I came across this article from Thrive Global and Dreamers & Doers, it really spoke to me. Author Hanna McCauley spoke with a number of female entrepreneurs and business owners to find out how they manage their time and personal boundaries.
Read Hannah McCauley's article, Trailblazing Womxn Share the Work and Personal Boundaries That Have Completely Changed Their Life, from Dreamers & Doers and Thrive Global here.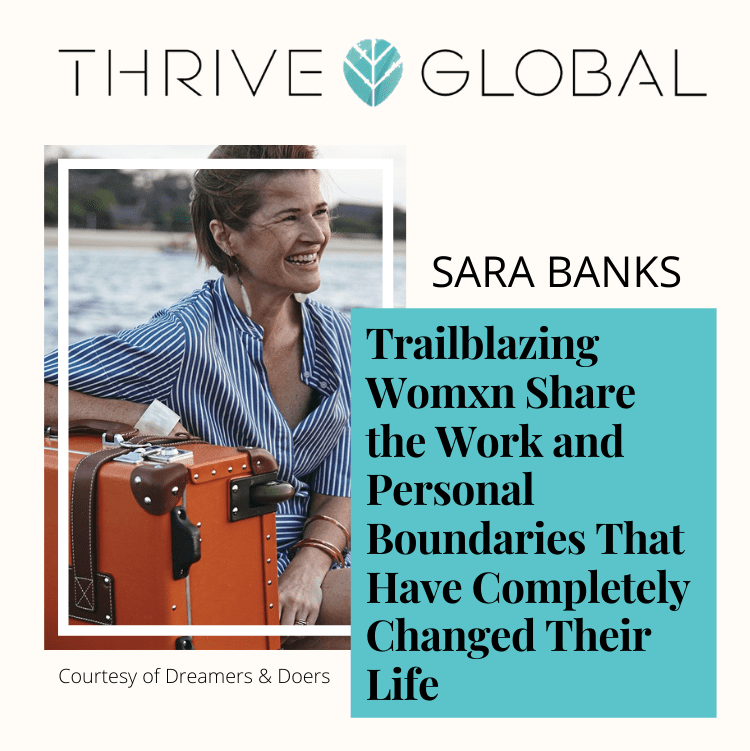 P.S. this particular piece came across my desk because it features Sara Banks, Founder & CEO of SteamLine Luggage. I've been working with SteamLine for some time now, especially with their new blog. Check out the SteamLine Travel Beautifully blog here!
YouTube Video: YOGA FOR TIGHT SHOULDERS | 15- Minute Yoga Flow | CAT MEFFAN
I shared a specific Yoga with Adriene YouTube video last month, and this Cat Meffan yoga video stood out to me as particularly useful, so I decided to share it here today. If you sit at a desk all day, this is a great 15 minute flow that focuses on tight shoulders and the upper back.
My Yoga Necessities

Instagram Account: @cutest.sheeps
Ok, I typically would reserve this feature for a smaller account, or for a specific creative I love to follow. But this week has felt pretty bleak, so I figured @cutest.sheeps was the way to go. If you want more cuteness on your Instagram feed, this account features a "daily dose of sheets and goats" that are sure to make you smile.
I mean, can you handle this cuteness?
---
Cats & Coffee's Curated Content Series: October 14, 2020
Article: A Look at Life in a Scottish Highlands Clan, Nicol Valentin, Lessons from History (via Medium.com)
Credit: Isle of Sky: Nicol Valentin's A Look at Life in a Scottish Highlands Clan on Medium here; original photo from pixabay.
I came across this article about Scottish Highland Clan life on Medium the other day. It's a great, quick read about the rise and fall of the Highlander way of life, as they say in Outlander.
Valentin traces the history of the Scottish clans from the Viking invasions in the thirteenth century, and gives background to the Gaelic origins of the term "clann." The discussion of how power was passed from generation to generation is quite interesting, particularly in light of the different branches of the big Scottish families.
She also discusses the contentious history of tartan, which is near and dear to my heart. While it's likely that what we know as tartan is not quite what existed during the heyday of Highlander life, I think it's an important aspect of the history nonetheless. If you're interested in more information on the history of tartan, I highly recommend checking out The Secret Life of Tartan: How a Cloth Shaped a Nation by Vixy Rae, Prickly Thistle Highland Mill, and The Celtic World from the Great Courses (Professor Jennifer Paxton, PhD, has a brief chapter on it later on in the course).
Read Nicol Valentin's A Look at Life in a Scottish Highlands Clan on Medium here.
P.S. if you're interested in contemporary tartan craft, check out my posts on the Prickly Thistle's iconic cloths here.
YouTube Video: 10 Things Dan Levy Can't Live Without | GQ
I've been rewatching Schitt's Creek again and came across this great little video of Dan Levy from GQ. Basically, I just love that he really is David Rose in real life. Between that and the way he talks about his beloved dog, I knew I had to share it here. Check it out:
Dan Levy's Essentials

P.S. Check out my Schitt's Creek board on Pinterest for some of my favorite quips from the show.
TV Show: The Spanish Princess, Camelot
The Spanish Princess' second season premiered on Sunday with a stunning first episode, Camelot. The first thing that struck me was the costume design. While the first season's costumes were also stunning, the second seasons' seemed even more regal from the start. It was a great visible transition from Catherine as dowager Princess of Wales in season one of The Spanish Princess to Queen of England alongside the mercurial Henry VIII.
Photo credit: Starz (taken from this Town & Country article which has more great promo pics).
While the show is obviously dramatized for effect, I found it interesting to learn about Catherine and Henry's first child, a son. I did some research, thinking this was fabricated for drama, but found that it was based in fact. In total, Catherine gave birth to three sons and three daughters; only one daughter, Mary I, survived. Besides Charlotte Hope's generally stunning and emotional portrayal of Catherine of Aragon, details like this have made me even more interested in learning more about the historical figure.
I am interested to see how Meg (Margaret, Queen of Scots), played by Georgie Henley, fares in Scotland going forward. Her interactions with the Scottish King James caught my attention, but seemed a little one-dimensional. I'm excited to see Meg take the reigns in Scotland.
Watch The Spanish Princess on Starz.
Check out my previous pieces on The Spanish Princess' first season here.
Instagram: @meganlynnkott
Megan Lynn Kott illustrates "cats and other creatures." Her pieces are at once whimsical and down-to-earth. I love how she manages to capture the personality of her subjects, while really conveying whatever message she offers on the photo or via her captions.
Photos screenshotted from the @meganlynnkott Instagram.
I've been following Megan's account for some time, so it's hard to pick a favorite piece of hers. Of her latest posts, I think this halloween cat, which looks an awful lot like Olivia, is top of mind for me.
Follow Megan Lynn Kott on Instagram here for more artsy kitty cuteness. Be sure to check out her Cat Tarot card deck, her new book Unfamiliar Familiars: Extraordinary Animal Companions for the Modern Witch, and her entire art shop, too!
---
Cats & Coffee's Curated Content Series: October 7, 2020
Article: How to Update Your Wardrobe for the Fall, Danielle Kraese, The New Yorker
If you are in need of a lighthearted, sarcastic read, then this piece from Danielle Kraese and The New Yorker is for you. It's also a quick read, so if your attention span is feeling particularly limited these days, it's really the perfect length.
I love style, and I love the idea of updating all of my style seasonally. I love sweaters and cozy clothes, and wish it was reasonable or responsible to change everything over with the change of seasons. But, doing so is often more a winsome goal than grounded reality. Especially this year. And this article pokes fun at that concept.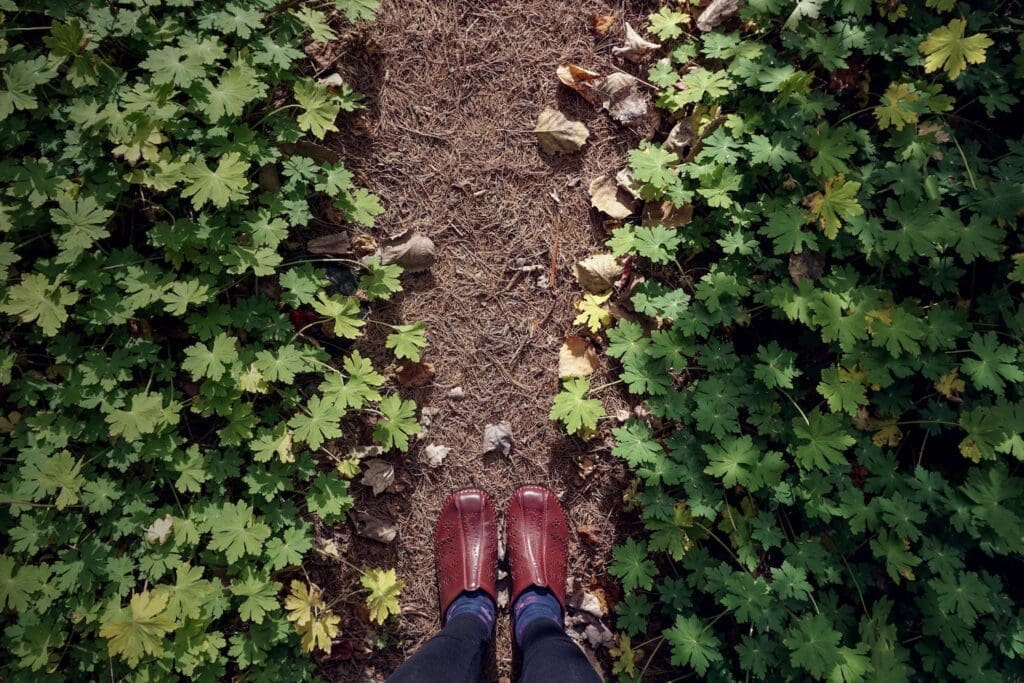 Credit: Photograph by Melinda Podor / Getty, from "How to Update Your Wardrobe for the Fall", Danielle Kraese, The New Yorker
Read "How to Update Your Wardrobe for the Fall", Danielle Kraese, The New Yorker here.
Podcast: Keith Tries Living at the Singing Airport, The Trypod
Last week's edition of The Try Guys' podcast features a lighthearted gameshow designed by Eugene. If you're a Try Guys' fan like me, this is a great episode to listen to when you need some levity. The boys discuss groundbreaking topics such as naps, cruises, airports, fig cakes, and leap years, amongst other less-than-pressing social issues.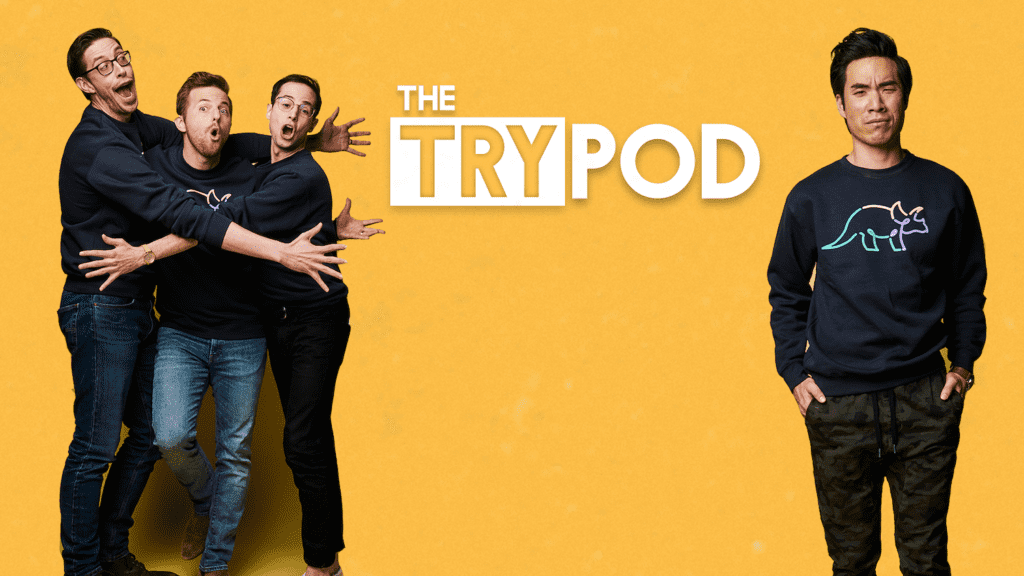 Listen to Keith Tries Living at the Singing Airport from the Trypod and the Try Guys on Apple Podcasts here.
P.S. Check out my review of their book, The Hidden Power of F*cking Up, here!
YouTube Video: The Supreme Court: Last Week Tonight with John Oliver (HBO)
John Oliver and Last Week Tonight does a great job covering politics, and this piece on the post-RBG Supreme Court is no exception. The twenty-minute episode discusses the future of the Court, the implication of Trump's conservative nominee, and how the issue of SCOTUS nominations impact future generations of Americans.
Instagram Account: @nightbreed_creations
I came across this local, Florida-based jewelry account a while back when a friend of mine modeled some of the pieces. As far as amazingly curated small-batch maker accounts go, Nightbreed Creations is really one of the best out there. Between the beautiful pieces, cohesive feed, and rich branded colors, I always love seeing these posts pop up.
An added bonus of following this account is that they do occasional flash sales, largely facilitated through their Instagram stories. So be sure to keep an eye out for those!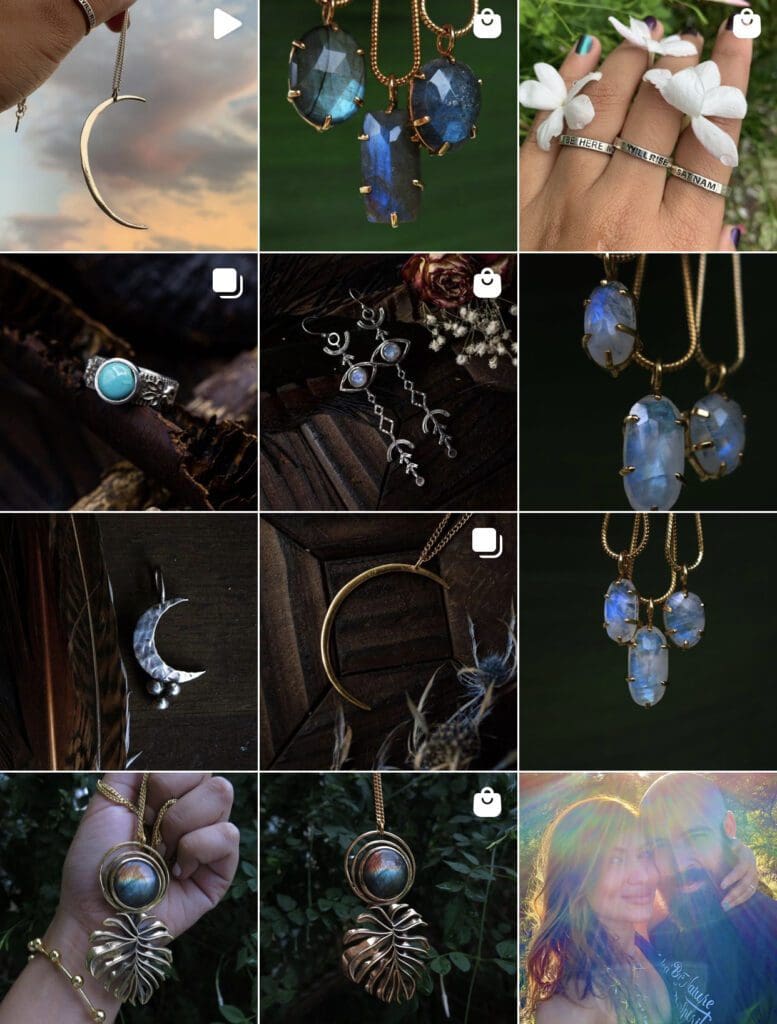 Check out the Nightbreed Creations shop for even more gorgeous jewelry pictures and inspiration.
---
Explore Some of the Latest from Cats & Coffee
---