Halloween Decorations for the House
If you're looking for easy and affordable ideas for Halloween decorations, you've come to the right place. Since Halloween this year likely won't be super eventful for us this year, I've been reminiscing on our friends' 2019 Halloween party. Besides the obvious reasons, the party was so much fun. Obviously, there were friends, great food, awesome craft beer, and my god-dog Hazel, so it was sure to be a success. But, besides that, I loved seeing my friend's ideas for Halloween decoration come to life.
Obviously, I went as a cat. I love seeing other people's highly-thought-out costumes, but I never plan well enough. Brett bought his beer costume the same day as the party. In all, I think we won, because we were both pretty comfy in our looser clothes (see the food photos below!).
Simple Vintage-Inspired Halloween Decorations
There are lots of easy and fun ways to decorate for the day that I would never have thought of myself! To create an almost Victorian Halloween decorations vibe, we spread out a huge pack of these scrapbooking paper cutouts throughout the living room and dining room.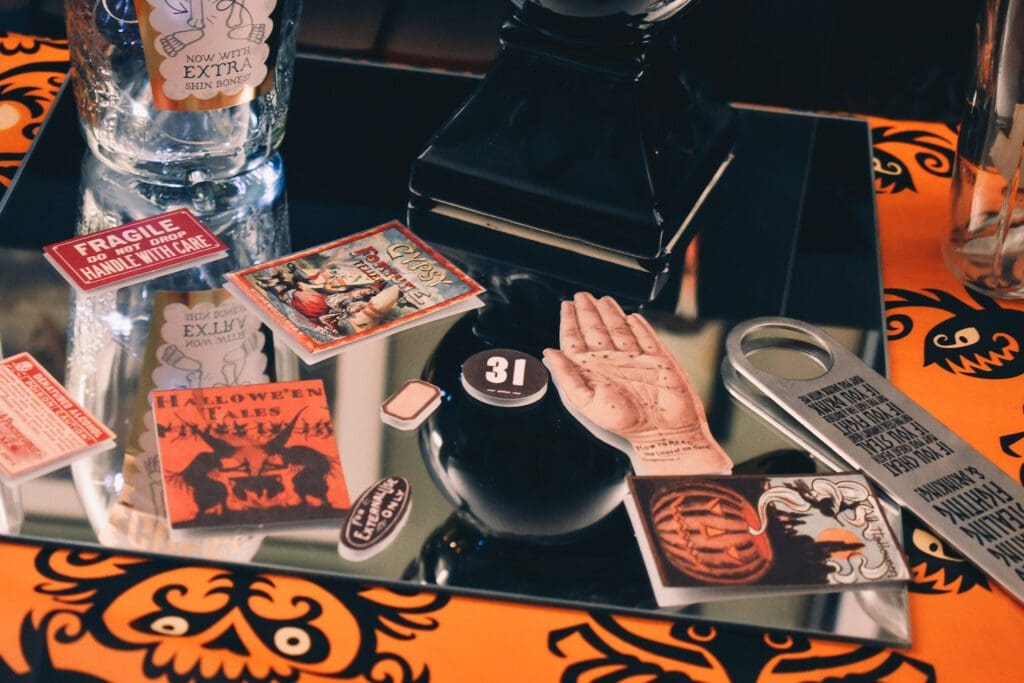 The little cutouts were in various sizes, featuring a variety of spooky graphics, from retro game cards to die-cut animals and more. Placing these on top of mirrors and amongst decorative glass bottles made for great DIY Halloween decorations.
Lauren had some glitter food coloring, so we added spooky potion water to a number of the bottles and jars, along with some craft-store stickers.
Next, we added in some bright votive candles (this one from Target would be perfect) and tea lights around the house. These basically set the spooky mood on their own, but the ambiance was only compounded with the addition of some eery old books and playing cards.
Creating a Halloween Aesthetic for the Kitchen & Party Food Spread
The party was largely clustered around the dining room and kitchen, where we could all sit around and snack. There are so many great seasonal recipes you could try if you were hosting a party, but don't underestimate a trip to Trader Joe's. We found seasonally colorful frozen macarons and all kinds of fun candies and finger foods there to put out for the party.
And, if you're looking for some simple containers but don't want to buy Halloween-specific serving platters, fun and spooky mugs will do the trick, too! Although, if you do go for themed serving bowls, I recommend checking out this adorable ghost bowl from Pottery Barn.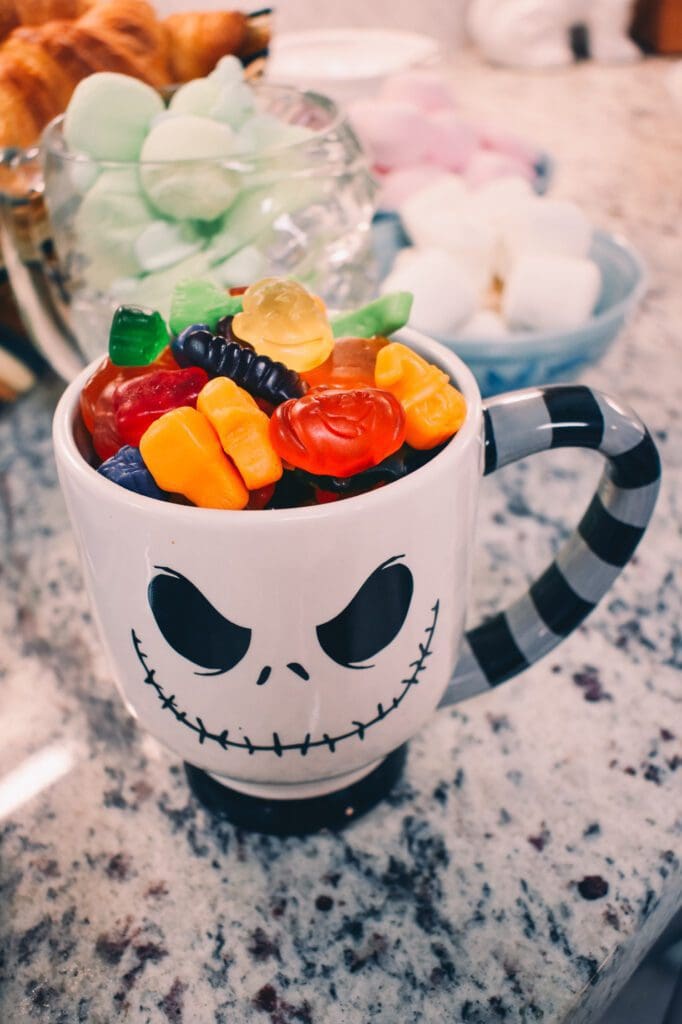 More Fun Halloween Decoration Ideas
There are lots of great Halloween decorations out there, including many that would double as simply fall decor, too, like this pumpkin canvas painting from Wayfair. I linked relevant items throughout this post, but did more research online for cute and easy Halloween decorations.
Here are some more ideas for Halloween decorations and little accent pieces I found online that I think you'll enjoy:

---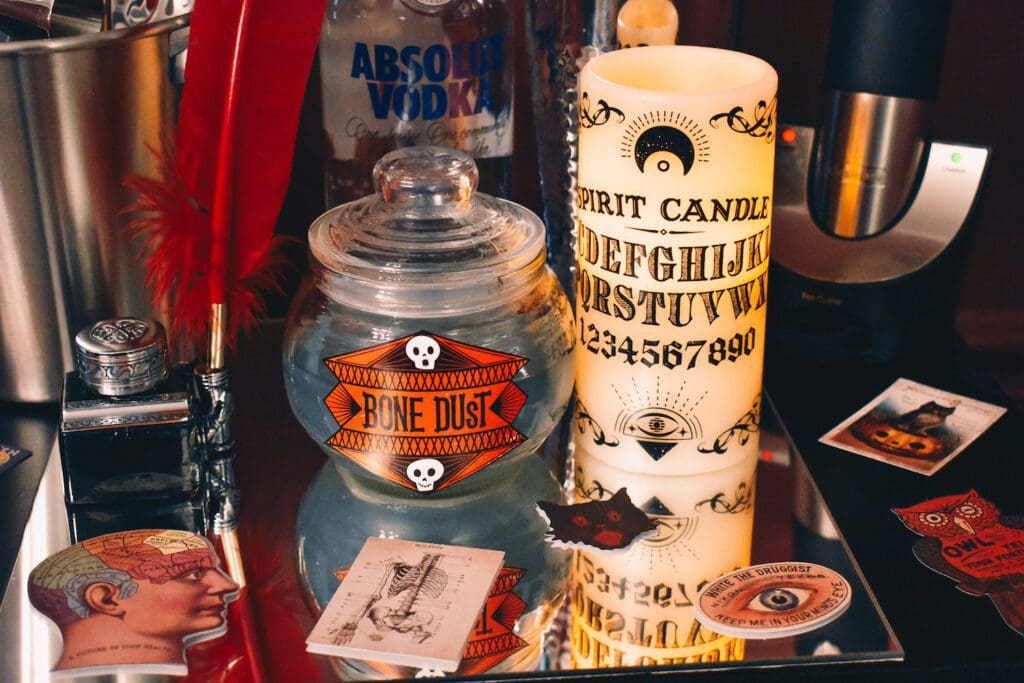 ---
Catch Up with the Latest from Cats & Coffee