A Trip to Atlanta
Brett and I took a long weekend trip to Atlanta after Thanksgiving to recharge and celebrate our anniversary. We decided to walk around Emory University and explore a bit to see what has changed since Brett graduated undergrad. I've been to the school before and was struck by how pretty the campus is.
Exploring Emory University
I posted this photo on Instagram the other day. Did you know Brett's cat is named Emory?
It was really nice to see it in the fall, this year, with the changing leaves. As a Floridian, the changing leaves are a novelty to me, and I took a few dozen photos of them because I was so excited for them!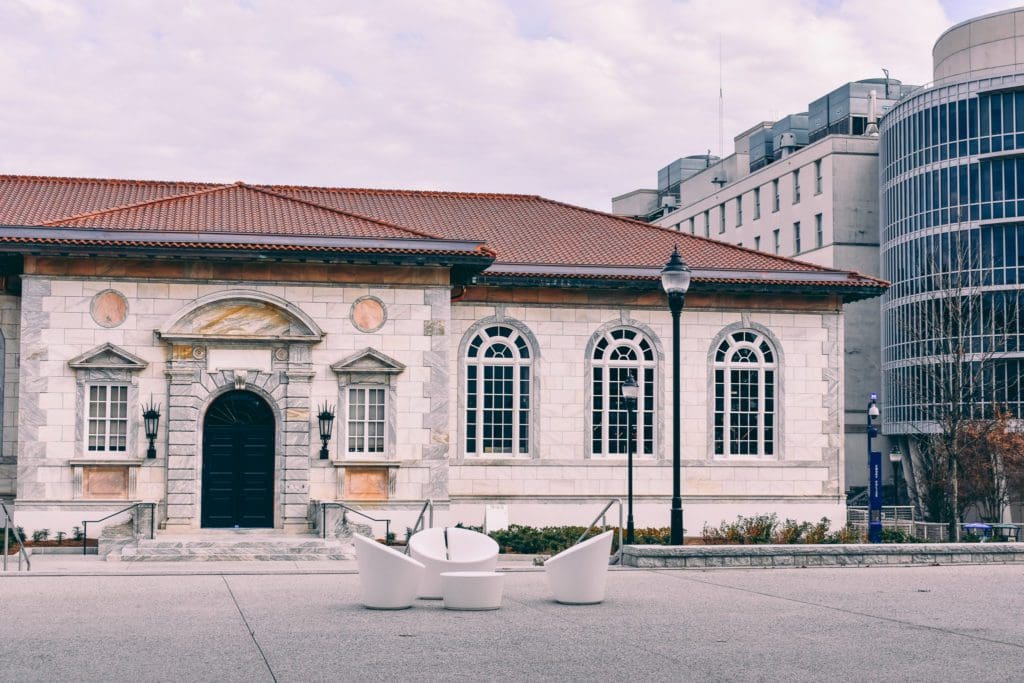 This building used to be inside of a larger building. Brett mentioned it while we were walking around and I was so confused! Read the whole story here.
So many falling leaves! While they did trigger my allergies, I didn't mind because I was getting a good dose of fall. When we started out, it was a little on the chilly side — mostly because the sun hadn't come out. Once the sun broke up the clouds, it was the absolute perfect temperature!
Nature and Mascots at Emory University
Besides the novelty of falling leaves, as a Floridian, it was fun to traverse the hills around the campus. Sure, they weren't giant hills, but it was still pretty different than walking around most places in Florida. I wish I had worn better shoes, though, and remembered my Apple Watch charger! We definitely got our steps in on this day. Brett wore his Fitbit and, according to that, we took over 12,000 steps! We were pretty tired by the end of the day.
Emory University technically has two mascots. They are most known as the Eagles, I believe, but they also have Dooley the Skeleton. You can find both around the campus.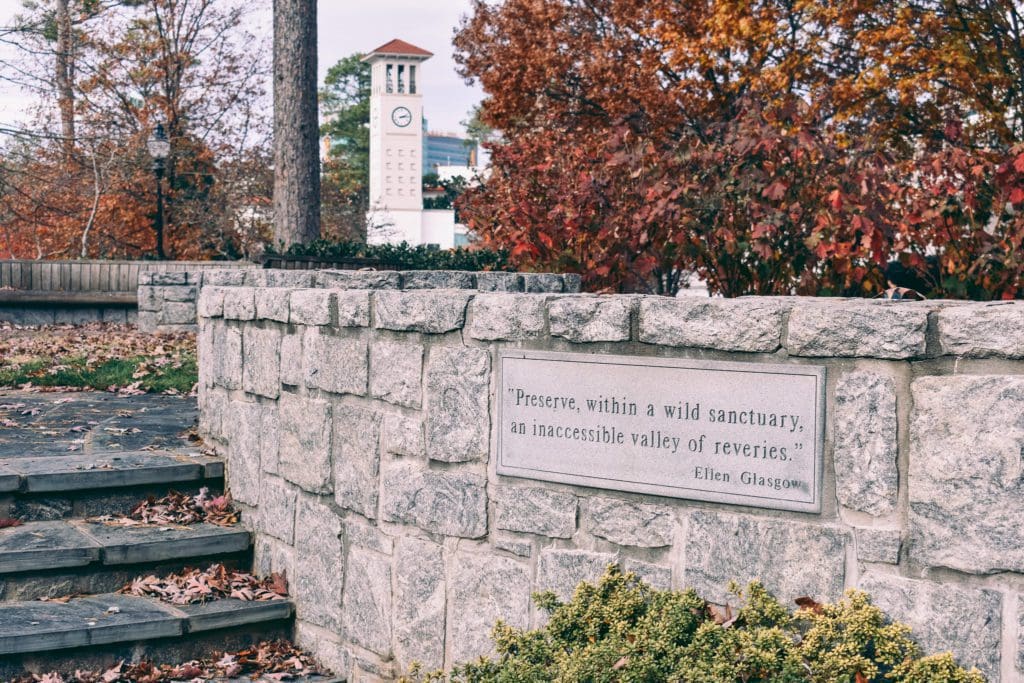 Read about where we went for our anniversary
dinner on the trip here!
Looking for more Atlanta travel recommendations? Check out some of my favorite spots in the city, including a one of my favorite breweries ever, here!