Why Kodiak Cakes Caught Our Eye
We missed Pancake Day this past week. To make up for it, we decided to splurge on some chocolate chip pancakes for the weekend. We found this brand — Kodiak Cakes — from the grocery store and were immediately intrigued. Breakfast food with extra protein and whole grains? That is pretty much a win-win. 
Pancake Making 101
I'm not sure exactly how many of these chocolate chip pancakes the box is supposed to, but it's probably somewhere around one ton. With about one cup of the pancake mix, we made probably 10 or so 4-5 inch pancakes (plus one giant one, which cooked surprisingly evenly).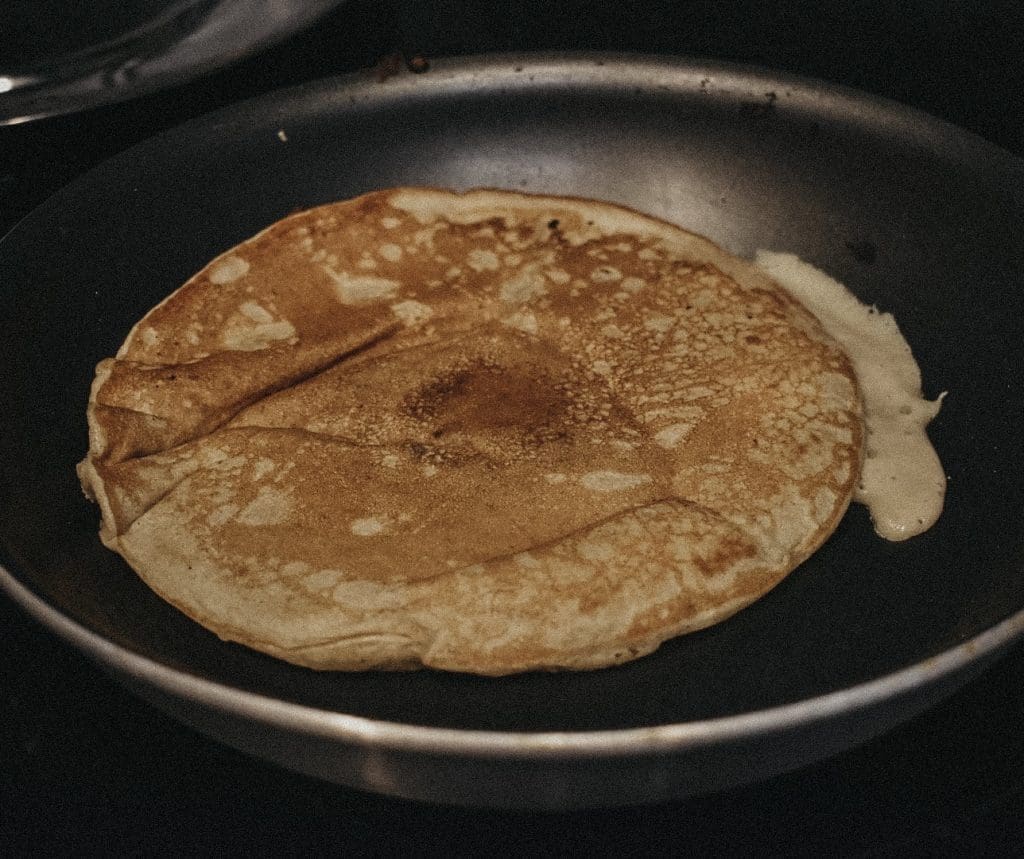 While we intended to use milk in the mix, we filled the measuring cup with water without thinking, so we used 1 cup of water for the 1 cup of mix. Then, we added an egg for good measure.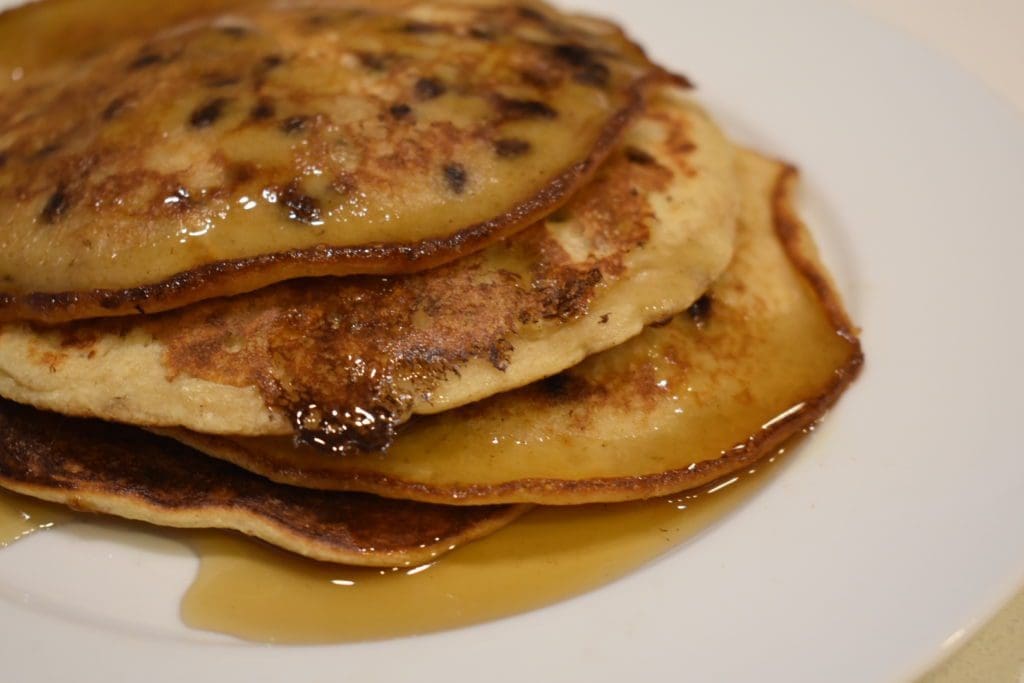 The chocolate chip pancakes were easy to form and flipped pretty easily, too. Brett was even able to flip the giant pancake without incident! The chocolate chips were fairly evenly distributed, too. 
The Verdict
Overall, the Kodiak Cakes mix was a hit. I'd definitely try another flavor — or just get the chocolate chip flavor again. I'm particularly intrigued by the almond poppy seed variety. Amazon has a two-pack variety option with dark chocolate and blueberry lemon which sounds good, too!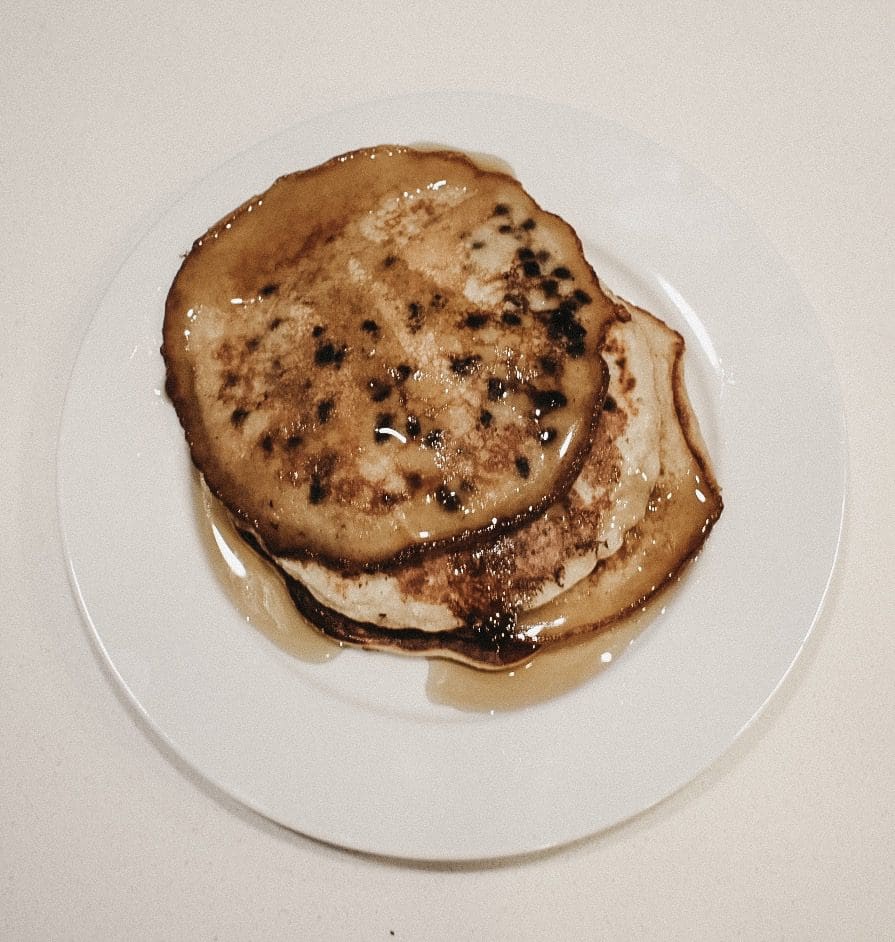 ---
Pin This to Save the Recipe Idea!
---