Why I Love Lemon Ginger Tea
Whether you have a sore throat, upset stomach, or are just craving something lightly sweet, lemon ginger tea is a great choice. With natural anti-inflammatory properties and general goodness, this type of tea seems to aid in digestion as well as general hydration and wellbeing. I love any excuse to drink tea, so that's good enough for me.
My Favorite Pre-Made Lemon Ginger Tea
I have a dried, loose-leaf lemon ginger tea from Rosevear Tea which I love either on it's own or with some extra lemon and ginger thrown in. The Rosevear option almost looks like crystalized ginger, so part of me wants to try to use it in baking. Either way, it provides a smooth, lightly-sweet brew that is great either hot or cold.
Making Your Own
As I mentioned, sometimes I like to add fresh lemon and ginger to the Rosevear tea blend. Other times, I make the whole thing from scratch. I think it sounds really impressive to say that you make your own tea, but this variety is really straightforward and doesn't involve any gardening on your part.
For my little teapot, I use about a quarter to a half of a lemon, depending on how I'm feeling, and cut it up into smaller triangles. Skin a bit of ginger — probably a two inch node of the ginger root — and dice it up into smaller pieces or slices. Simply pour hot water over the mix and let it steep! Easy as that.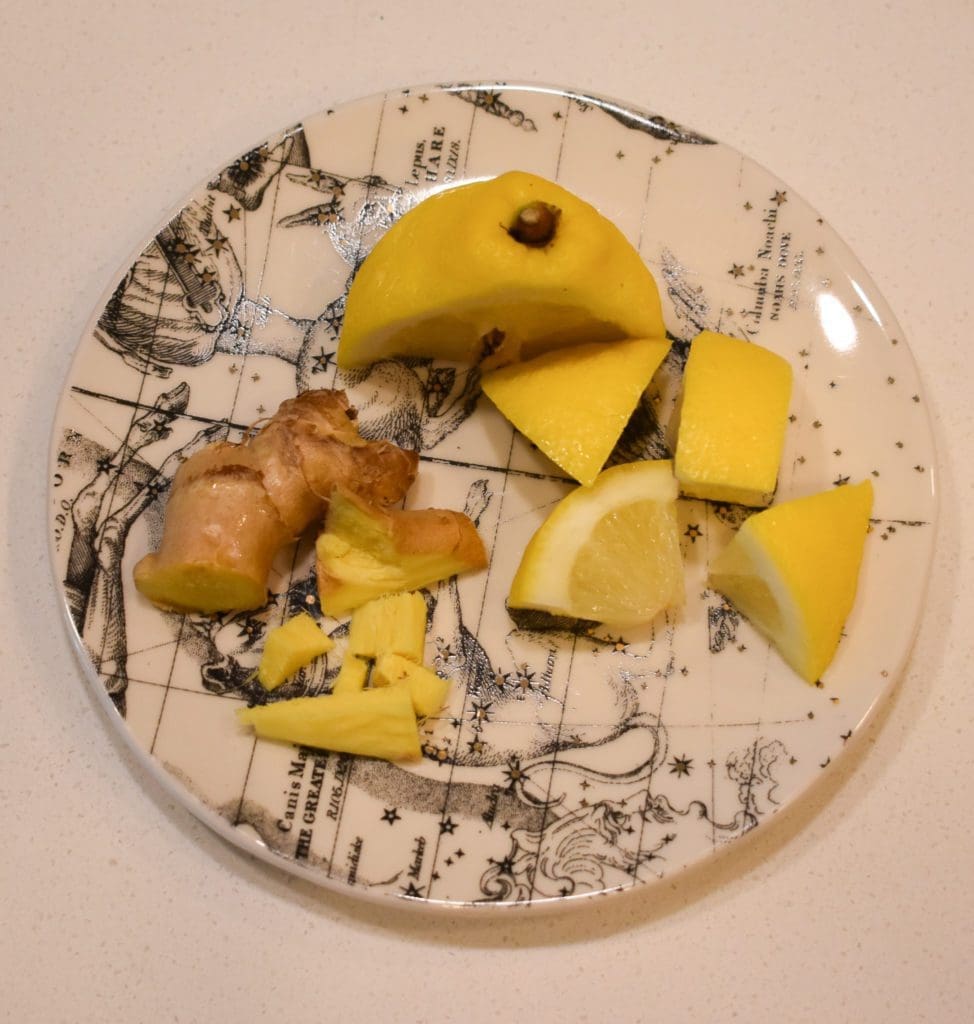 I typically let mine steep for about five minutes, at least, but you can really leave it as long or as short a time as you want. If you want to make an almost concentrated style, let it steep for a half hour or more. Cut the concentrated brew with water and you're good to go. I like to do this and refrigerate it, so it lasts a few days.