Welcome back to the Cats & Coffee My Current Loves series. This edition features four things that stand out in the last month for me: Michelle Obama's DNC speech, the BBC's This Farming Life documentary series, an organic household cleaning supply I love, and a new TikTok find. Let's dive right in:
Michelle Obama's Speech at the DNC
Michelle Obama's speech at the opening night of the Democratic National Convention is almost 19 minutes of consolation and affirmation that things are really as they seem. With all of the gaslighting and misinformation coming out of the current administration, compounded with the confusion instilled by a global pandemic, I've been feeling a bit like my mind is playing tricks on me. I'm sure I'm not the only one who feels this way.
The Obamas are both master orators. I appreciate how both — but especially Michelle — manage to lift the audience up again even when describing a depressing situation. If you need a boost, give this video a watch. Even if you don't…give it a watch, anyway.
It is what it is. Watch this, vote, and vote early.
P.S. Do you need info on how to check on your voter registration and opt into voting by mail? Check out my guide to voting by mail here. I included a bunch of links to useful resources that can help you determine if you're eligible to vote by mail (most states allow it!).
P.P.S. Do you already have your voting plan sorted? Check out more action items in my political action guide.
This Farming Life
This Farming Life is a Scottish BAFTA-winning documentary series out of the UK that follows different farming families over the course of a year. As someone who knows next to nothing about farming, I was intrigued by the concept. Plus, as the title sequence notes, the show highlights the beautiful and remote areas of Scotland that I find so enticing.
The first two seasons feature Melissa and Martin Irvine (middle photo below), and their farming stories were some of my favorites. The couple was really likable and popular on the show. Melissa spoke with her alma mater, Scotland's Rural College in Aberdeen, about her experience with the show. I particularly appreciate her comments regarding the role of women in this predominantly male industry.
Besides the Irvines, the third season features two young sisters (first photo below) who took over the family farm in Sandwick in the Shetland Islands; their story is particularly amazing to me.
Photo sources: One – Two – Three
This Farming Life certainly features adorable baby animals, of course. But it doesn't gloss over the realities of the meat and milk industries. The show does a great job highlighting the realities of these industries and the ways in which supply and demand dictate how these products are cultivated. Basically, I finished the series feeling even more strongly about shopping small businesses than I had before I started watching.
There are currently three seasons available through BritBox on Amazon Prime. As far as I can tell, Britbox is the only way to watch the show in the U.S. I've seen all three seasons so far and they're all so fascinating.
The fourth season just started to air. Check out this article about the This Farming Life recruiting process — and the show's success — for the new season to learn more!
Simply Co. Laundry Detergent
The Simply Co. recently restocked their lavender laundry detergent. I ordered three canisters as soon as I saw it was available again. This all natural and organic dry powder detergent is well worth the extra couple dollars over the conventional laundry detergent brands. It cleans really well and doesn't leave any residue. I use one spoonful per load — maybe two if its workout clothes — and it leaves the wash smelling fresh and clean.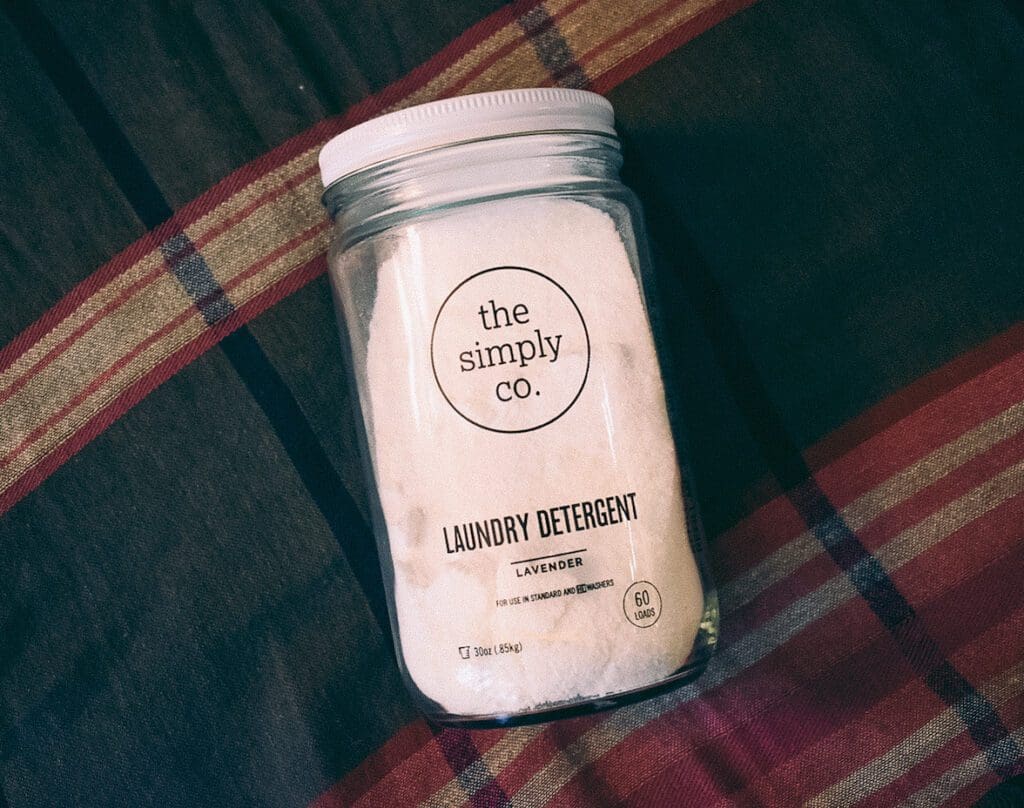 And the best part is that this is literally all that is in the lavender laundry detergent: Baking Soda, Washing Soda, Organic Castile Soap, and Lavender Essential Oil.
The 32 oz jar sells for $18 and cleans up to 60 loads of laundry. There is an unscented version as well as the lavender. I haven't tried the unscented, because the lavender is so nice! Both versions are available at the Package Free Shop online. Order two to get free (and quick!) shipping!
Cottagecore Aesthetic on TikTok
As far as content creation goes, I prefer photos to videos, so TikTok has always been a bit intimidating to me. I had downloaded the app a while back and went on it once in a while but didn't do much besides keep up with @locheil, who has a great account sharing Gaelic. But then Trump said he as going to ban the app and I became interested.
I decided to do some scrolling on it, though, and came across some idyllic videos featuring some of my favorite things: gorgeous landscapes (bonus points for old castle ruins), pretty clothes, adorable trinkets, and general airy escapism.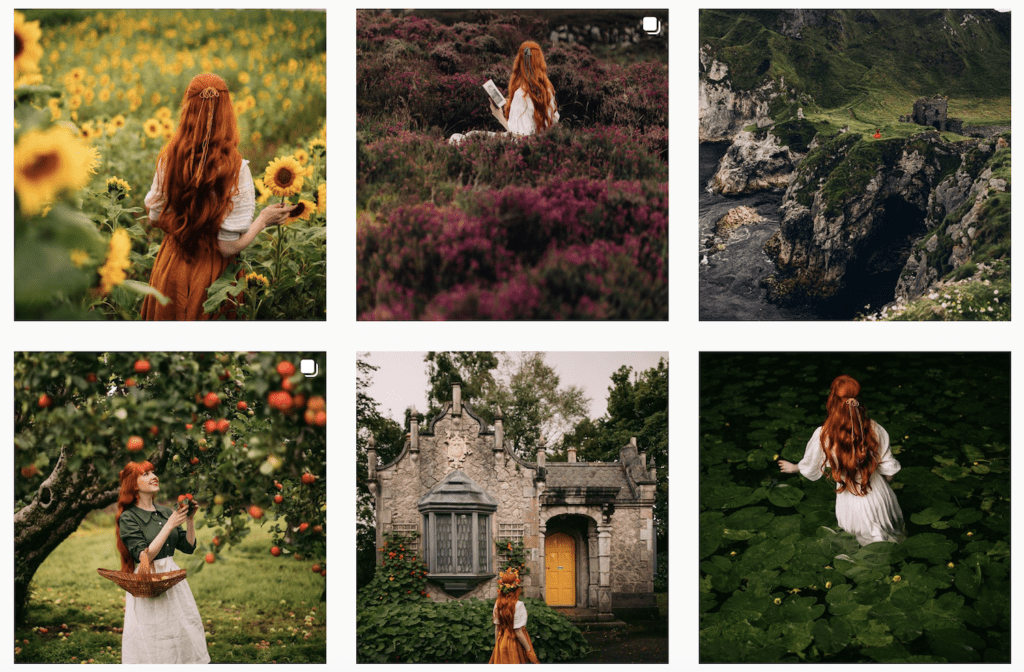 Rebecca of @aclotheshorse on Instagram pretty much encapsulates the cottagecore aesthetic
Later, I realized this style video had a name: "cottagecore." You may be asking: What is "cottagecore"? Basically, it's an aesthetic inspired by simple, cottage living. It's super romanticized and unrealistic, and there are questions about its inclusivity and has been critiqued as "inadvertent celebration of the aesthetics of colonialism."
But in its most topical form, the escapism is nice. It is not unlike a lot of the slow living content on Instagram and Pinterest. The find actually coincided with a personal renewed interest in "slow living," something I've been following along with for the aesthetic and pretty pictures, but have been delving more deeply into since the pandemic hit.