My Basic Makeup Staples
Makeup is a lot of fun to play around with. I like to try a bold new product as much as the next person. However, I rarely stray from my tried and true favorite products. My basic makeup staples for foundation, mascara, and eyebrow products are largely set in stone. Here are my makeup staples: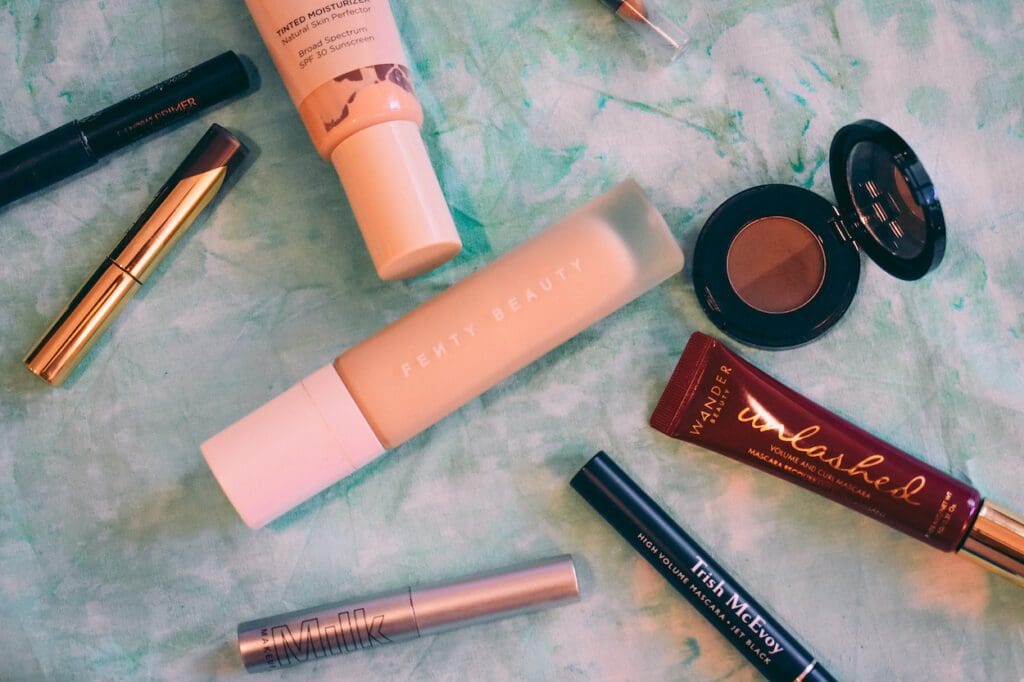 My Staple Foundations
I switch between two liquid foundations: Laura Mercier Tinted Moisturizer and Fenty's Pro Filt'r Soft Matte Longwear Foundation.
The tinted moisturizer is a much lighter option than the Fenty option, and it has SPF incorporated in it. This makes it my go-to for a lighter makeup look and for the summer.
I go with the Fenty foundation when I need more coverage — whether that's for a more dramatic look or to conceal any breakouts. It's definitely a heavier foundation, but it is so long-lasting and the color options are really robust. It took me a while to find my shade (170), but it's pretty much perfect.
For either, I use a sponge to apply the foundation and spread it out thinly and evenly.
The Laura Mercier Tinted Moisturizer Natural Skin Perfector with SPF 30 is available at Nordstrom and Bloomingdale's. Fenty is available at Sephora and on the brand site.
A Few Favorite Mascaras to Complete Any Look
Like foundations, I vacillate between two mascaras: Trish Mcevoy, again, and Milk Makeup's Kush mascara. I've been using the Trish mascaras for years now. Before I got my new contacts, I'd been wearing my glasses a lot more often and foregoing mascara because I'm impatient in the mornings. Lately, I've gotten back into mascara, though. I've been rotating between the Trish Lash Curling and the Milk Kush mascaras.
The Lash Curling is my favorite Trish option, but the High Volume option is amazing, too. The Trish mascara is well worth the money, in my opinion, primarily because of the way they wash off. The tubular formula creates water resistant tubes around lashes, which prevents smudging. The mascara washes off cleanly and completely with regular face wash and water.
I was tempted to stray fro the tubular Trish formula when I realized how much I liked my other Milk Makeup purchases. The Milk mascara is super lightweight and pretty long-lasting. It washes off fairly cleanly, as well, with a regular face wash and toner.
Similarly, Wander Beauty has a couple great clean beauty formulas that are easy to use and wash off fairly cleanly. Previously, I reviewed Wander Beauty's two mascara formulas: the Mile High Club Volume and Length Mascara and the Unlashed Volume and Curl Mascara. Both are great, but the Unlashed is my favorite.
I generally pick up my Trish products at Bloomingdale's, but Nordstrom also carries them, as well as some other beauty counters. Of course, you can always check it out at the brand's website here. The Milk mascara is available here.
My Basic Staple Eyebrow Pencil & Gel
Anastasia Beverly Hills is a great go-to brand for all things eyebrow related. Until recently, the Anastasia Beverly Hills Perfect Brow Pencil was my without-a-doubt eyebrow staple. The pencil provides a smooth, rich color and stays put. It's reasonably priced and lasts for a long time if you get a good sharpener.
While it's still one of my favorites, I also am loving the Anastasia Beverly Hills Dipbrow Gel. I use the same color in the gel as the pencil, and love the lighter look it provides. Its definitely one of my new favorite basic makeup staples.
If I'm looking for a particularly sleek brow, I use the Anastasia Beverly Hills Brow Primer Clear Wax Pencil first. The wax pencil acts as primer for the brow pencil, keeping brows in place and holding the color even longer.
Apparently, the wax pencil can also be used as lip liner. I haven't tried that yet.
The Anastasia Brow Pencil is available at Bloomingdale's and Nordstrom. The Wax Pencil is available at Bloomingdale's and Nordstrom, as well.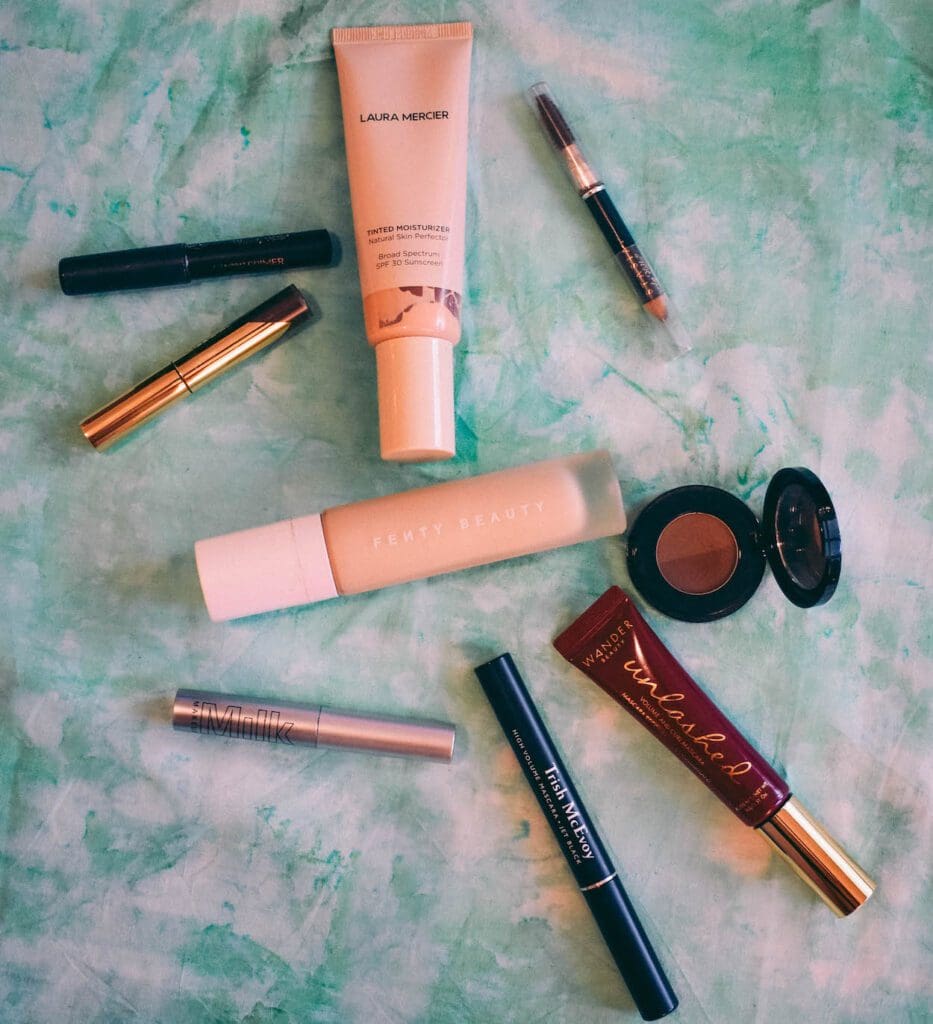 ---
Popular Beauty Posts from Cats & Coffee
---
Pin this post to save it for later!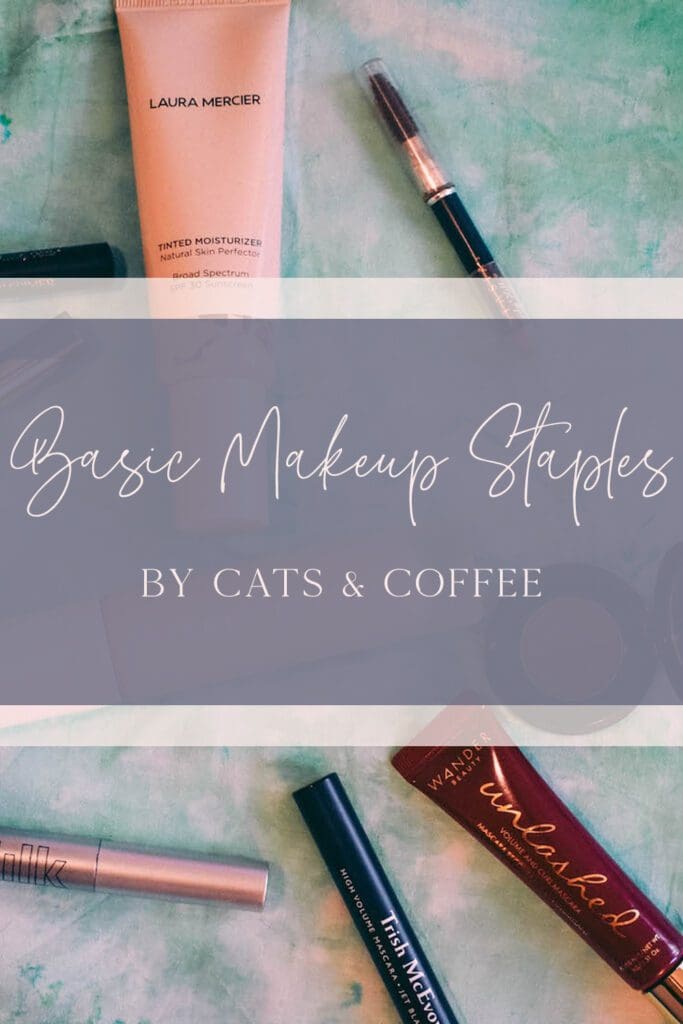 ---
Shop My Favorite Basic Makeup Staples