Royal Trivia: Your Guide to the Modern British Royal Family
Test your knowledge of the British royal family—from fun facts like the names of the Queen's corgis, to the heartbreaking story of the late Princess Diana—with this ultimate trivia book perfect for fans of The Crown or anyone royally obsessed! 
Rachel Bowie and Roberta Fiorito, co-hosts of the Royally Obsessed podcast, recently released Royal Trivia, a robust trivia guide to the Royal Family! I was so excited when their team reached out about reviewing the guide. I've always been interested in British history, including with the contemporary Royal family. The interest in the current Royals, both for myself and for others I imagine, has to do with the secrecy that surrounds them. We all want to know more, which is why shows like The Crown (a favorite of mine) and podcasts like Royally Obsessed are so popular.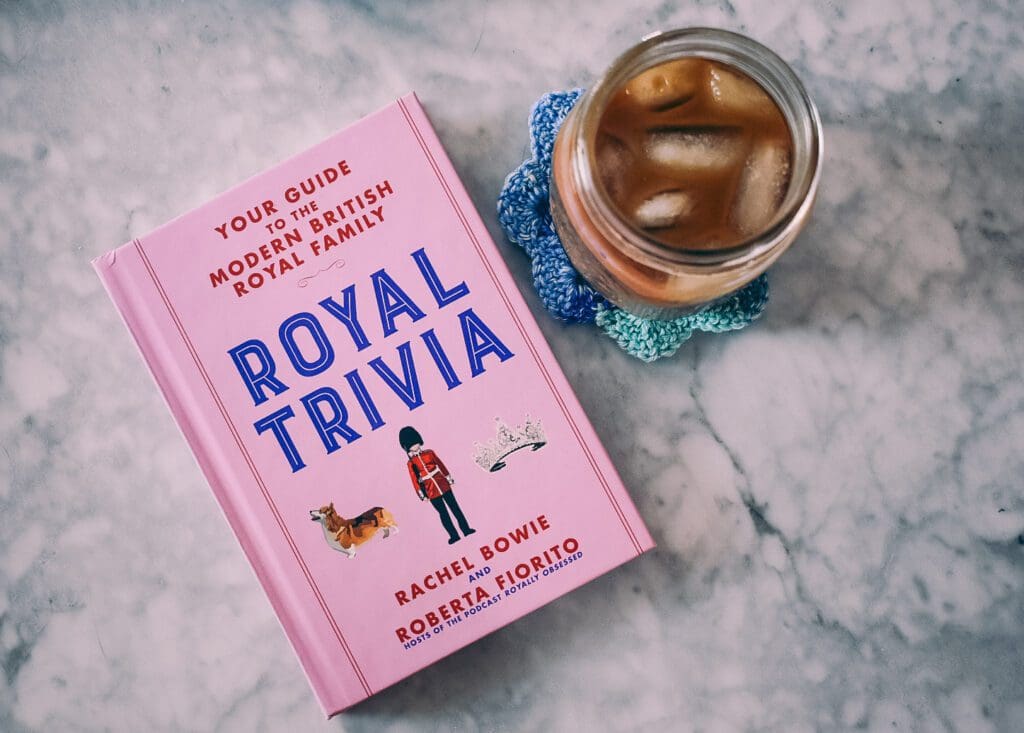 Ideal for any lover of the Royals, Royal Trivia conveniently groups trivia by branches of the current Royal Family. The book is first split up into sections about the Cambridges and the Sussexes. Subsequently, the book is broken up into entire sections on Princess Diana, Prince Charles, and the Queen.
Royal Trivia's Strengths
Royal Trivia is well-researched and easy-to-read. Broken up by short questions, one could use the questions in a true trivia setting, like at a party if you'd like. However, you can simply read the book through (as I did). Brief answers follow each question. Each answer is about three paragraphs. The authors provide resources and further reading at the end of the volume as well.
What the Book Covers
Royal Trivia: Your Guide to the Modern British Royal Family touches on each of the current royals. From Kate Middleton's early theatre experiences to parallel pregnancy announcements between Princess Diana and later Prince Henry and Meghan Markle. With a broad range of coronation details and even pop culture references, Royal Trivia is a must-read for royal enthusiasts.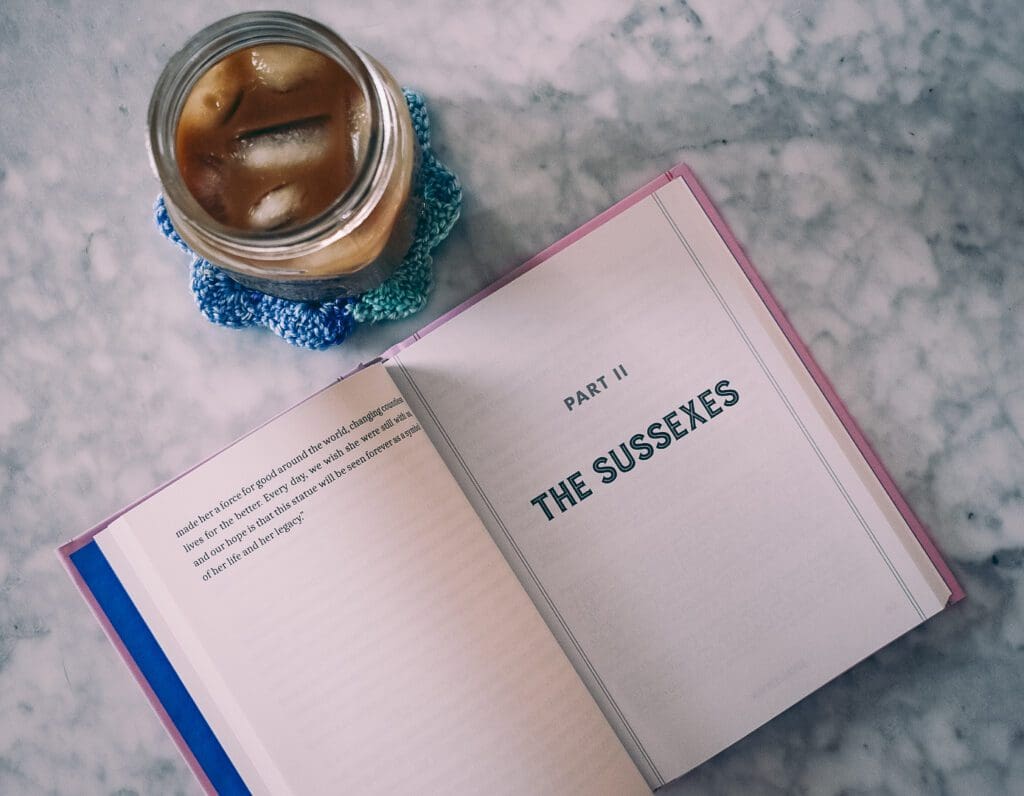 Question and Answer Format
Overall, the clarity of Royal Trivia struck me. The depth with which Bowie and Fiorito answer the various questions was impressive, as well. Some questions are to be expected — what titles did Kate Middleton and Prince William acquire on their wedding day (pg. 37), for example — while others are more niche.
For a more niche example, I would suggest checking out the question on page 149 (pictured below). This question is about an interaction between Princess Diana and Camilla Parker Bowles.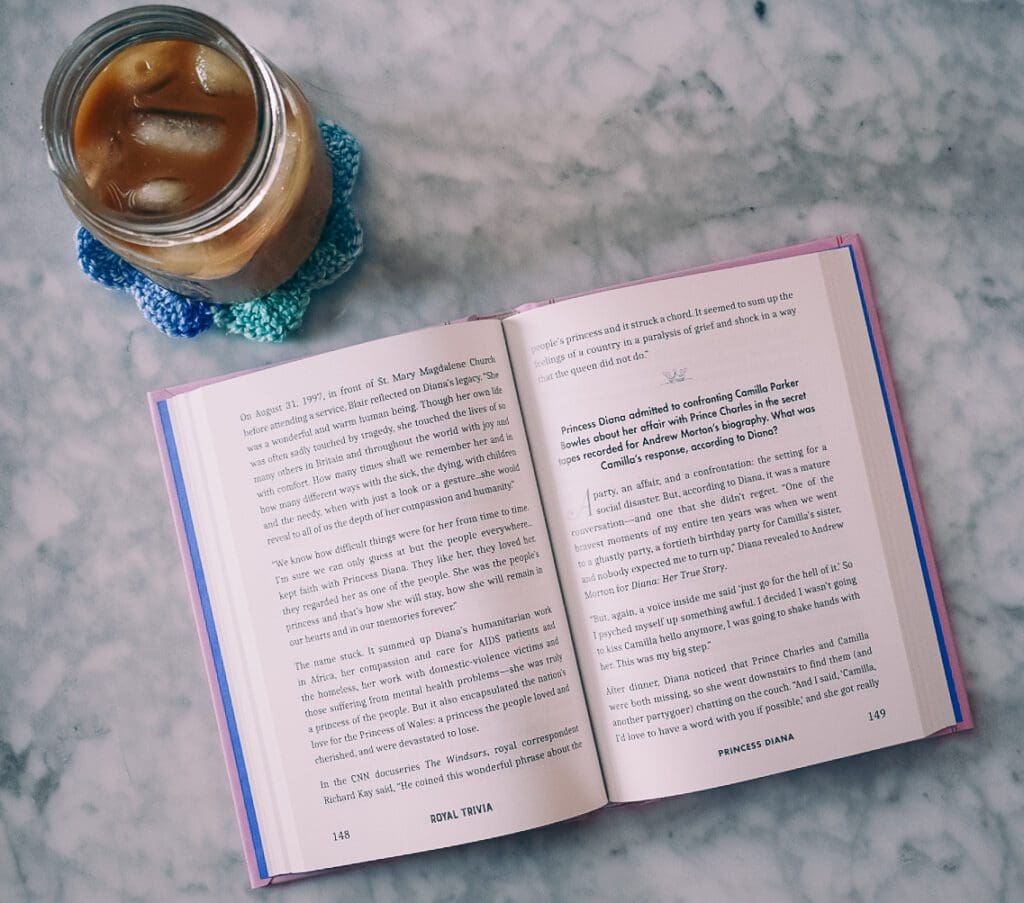 Where to Buy Royal Trivia: Your Guide to the Modern British Royal Family
This book is available on Amazon and Bookshop for $19.95. For more information about the book, please visit Ulysses Publications here.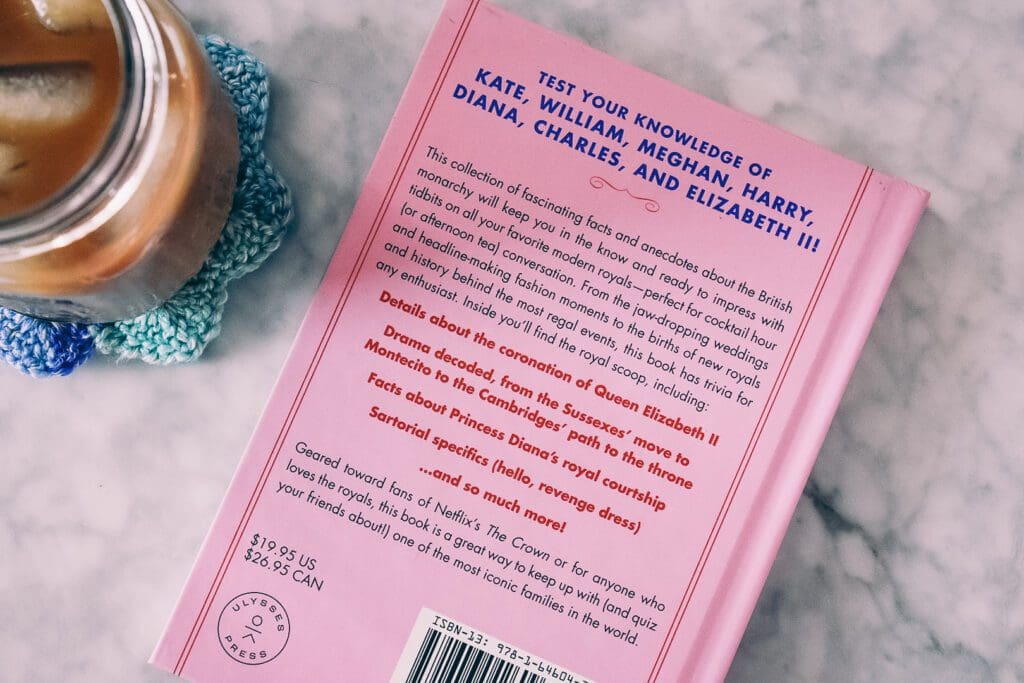 Thank you to Ulysses Publications for sending me Royal Trivia: Your Guide to the Modern British Royal Family by Rachel Bowie and Roberta Fiorito to review! Though the book was gifted, the thoughts and review are my own.