Urban Decay Naked Eyeshadow Palettes
Urban Decay's various Naked Eyeshadow Palettes are pretty iconic. I remember being so excited to buy my first one way back when. It was sometime in college and I was so excited to try out all the different color eyeshadows the grouping had to offer! Since that first purchase, I've bought a few Urban Decay eyeshadow palettes, and have found them to be long-lasting and generally worth the money. Most recently, I was really excited to buy the Urban Decay Naked Wild West Eyeshadow Palette. I picked it up during a recent Sephora sale for a bit of a discount. I was drawn in by the Tex eyeshadow color — a rich emerald green, which just so happens to be my favorite color. Here, I'm sharing my honest thoughts on the palette!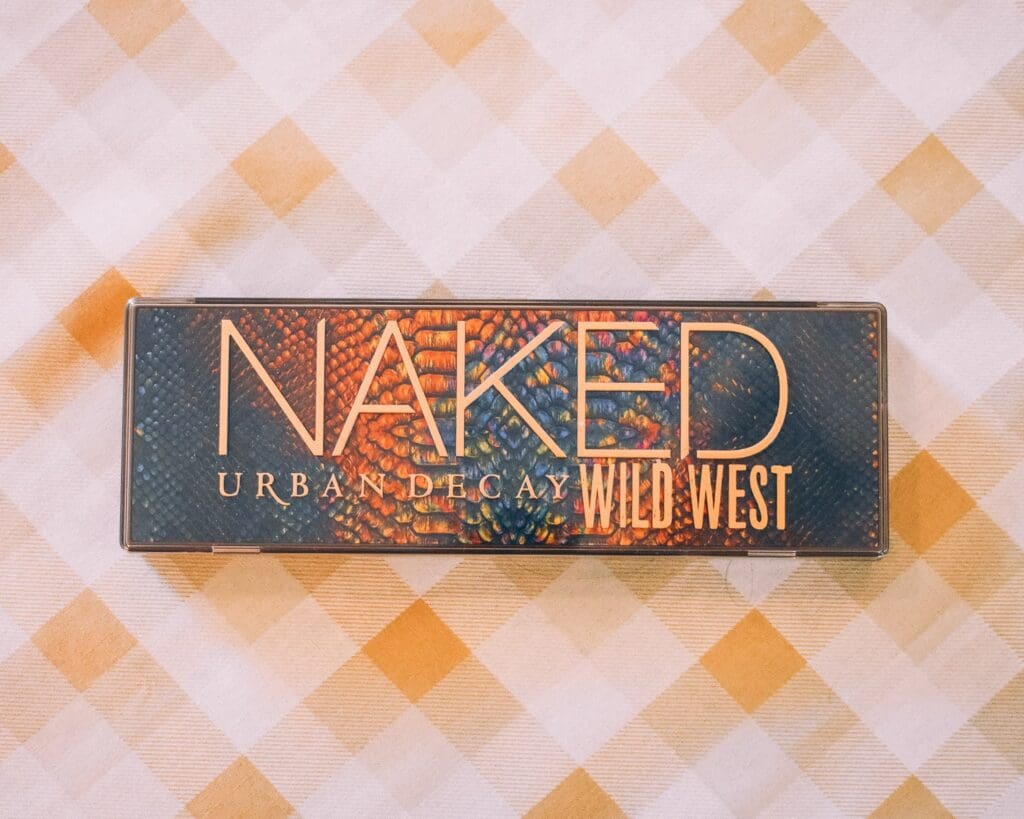 What I Love About This Naked Eyeshadow Palette 
Overall, I do quite like the Wild West Eyeshadow Palette. In my opinion, two of the best parts about it are the quality of the eyeshadows and the color and finish variety. I'll discuss each in turn:
Quality & Longevity of the Eyeshadows
The eyeshadows themselves have the lasting power I've come to expect from Urban Decay Naked Palettes. They are highly pigmented and stay relatively well on the eyelid, even without a primer. For optimal longevity, it's probably best to invest in one of the Urban Decay Eyeshadow Primers.
Variety of the Eyeshadow Colors & Finishes
It has a lot of color variety compared to some of the more classic Urban Decay eyeshadow sets — the Naked3 Eyeshadow Palette jumps to mind. Ranging from soft pink nude to deep plum and green, the palette has a good mix of colors and finishes. About fifty percent of the eyeshadows are matte, with the rest being sparkly. And I do like a sparkle.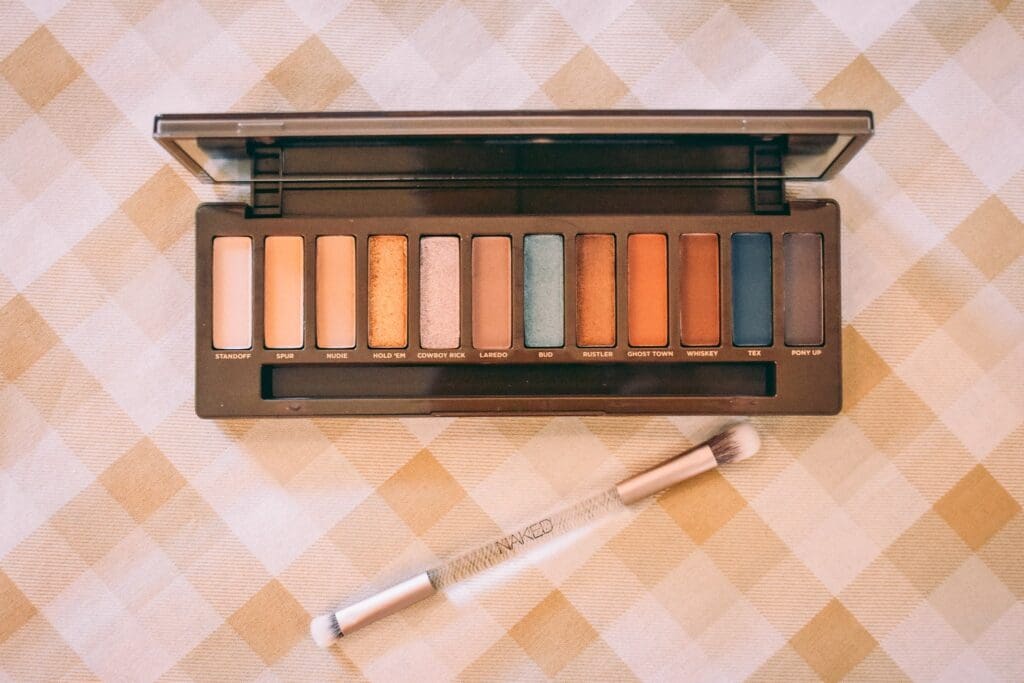 Favorite Colors from the Set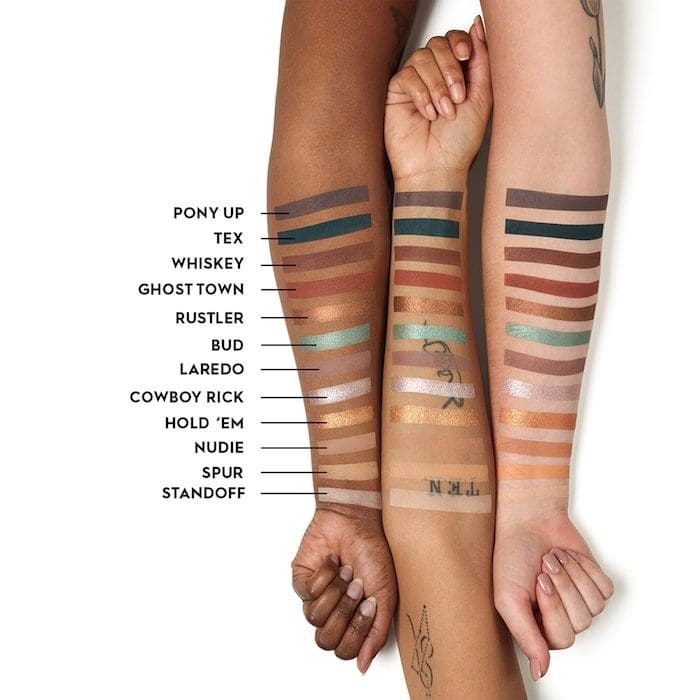 From this particular eyeshadow palette, my favorite colors are:
Pony Up
Tex (more on this below, though)
Laredo
Cowboy Rick
Nudie
Standoff
What I Didn't Love About the Naked Wild West Eyeshadow Palette
I have to be honest, I wasn't wowed by the greens in this palette. In real life, the deep emerald green that had originally drawn me to the palette — Tex — isn't so emerald. It's a pretty green, to be sure, but just not what I was expecting. Relatedly, Bud, the lighter pearly green, is a bit brighter than the product pictures online let on.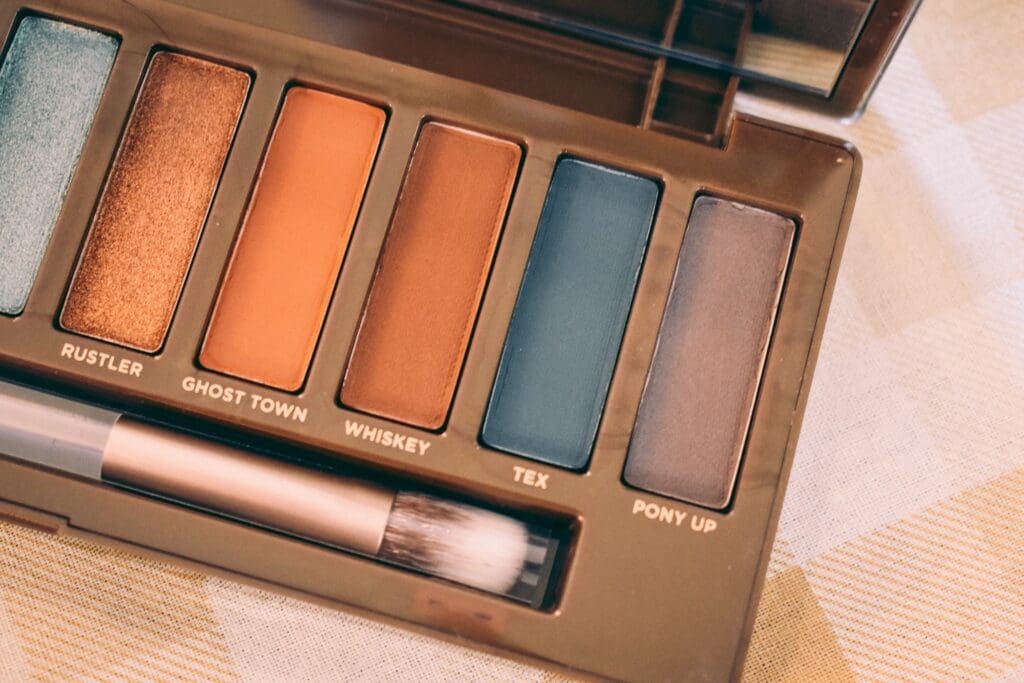 Basically, I love the Urban Decay Palette Sets because they typically have every color you need to make a full-blown makeup look. With the Urban Decay Naked Wild West Eyeshadow Palette, though, I feel like I'll pick and choose the colors I use way more than with other palettes. I've even found myself using other eyeshadows in conjunction with the Wild West set in order to achieve the desired look.
Naked Wild West Mini Eyeshadow Palette
A possible solution to my disappointment might have been to go with the new mini version of the Wild West Palette, available at the Urban Decay website for $27. However, the color choices of the mini aren't my favorite from the set; it has more of the yellow-based tans and browns rather than the purples I do like.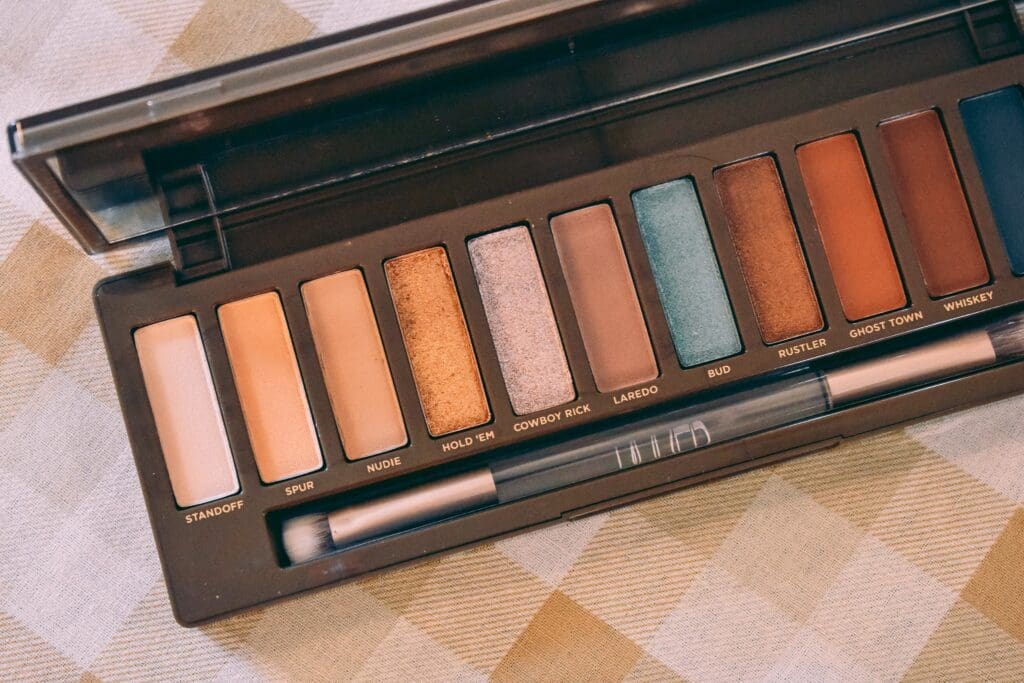 Final Thoughts on the Wild West Palette
In all, I am glad I finally got the Wild West Eyeshadow Palette (when it was on sale). Let's just say, if it fell off my counter and broke tomorrow, I wouldn't replace it. So, in all, it's not my favorite, but there are some pretty colors in it that I will get my use out of.
Where to Buy the Urban Decay Naked Eyeshadow Palette 
The Urban Decay Naked Wild West Eyeshadow Palette is currently available at Amazon (lowest price), Macy's, Nordstrom, Sephora, and the Urban Decay website.
Looking for more eye makeup recommendations?
Check out my favorite mascaras to complete the look here!
 *This post was originally published on June 27, 2022. It was most recently updated on June 29, 2022.