Jacksonville's Wicked Barley Brewing
This past weekend, we tried out Wicked Barley, a new-to-us Jacksonville brewery founded in 2016. We hadn't exactly planned it, but we came across their Oktoberfest event and decided to give it a shot. I'm so glad we did; the space was super comfortable, the event was fun and pretty well organized, and the beers were great. 
The Food Situation
We didn't actually eat at the brewery, but I wanted to note that they have a full restaurant and everything I saw come out looked great. We figured that, since they had a huge event going on, it'd be best to eat before hand. Next time we go, we'll definitely try out the food menu, besides just the taps. 
The Brewery Itself
I love a nice outdoor situation for a brewery (a la Lauderale or Saltwater), but as someone who is prone to both sun burn and bug bites, I like being able to retreat inside, as well. Wicked Barley has everything you could want — a water front dock (you can literally boat to the brewery!), a spacious beer garden, a deck with picnic tables, and a full bar and restaurant inside. 
We started out on the dock. At first, I was a little worried about the bug situation, since it was right on the water. Maybe towards the middle of summer, this would have been an issue, but it really wasn't when we were there! I was pleasantly surprised. We ultimately moved towards covered seating in the beer garden because of the sun, though. 
On Tap: the Beers I Tried and Liked
Overall, I liked the beers I tried. I sampled the Oktoberfest, which was really smooth and flavorful. My two favorites, though, were the Circle Up Czech pilsner and the Not Affiliated New England IPA.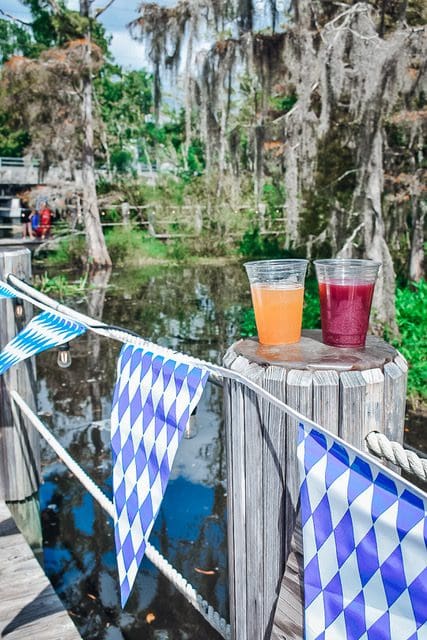 The pilsner was super refreshing and easy to drink. It'd be great year round, I think, and is ideal for when you want something on the lighter side. The New England IPA was my favorite of the two, though. This was a heavier beer, to be sure, but very drinkable. It tasted almost like a citrus based IPA, but I couldn't put my finger on just what type of citrus it brought to mind.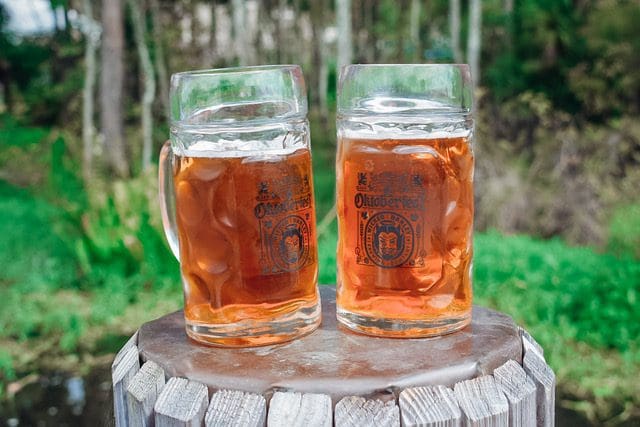 Wicked Barley's tap list rotates, and they usually have a slushy beer or mead of some kind on tap. We sampled the mead slushy they had available — a fruity jalapeño option — and they did not skimp on the jalapeño, let me tell you. This particular flavor was not for me, but I can imagine liking other options, like the piña colada flavor they apparently had earlier this month.
---
Interested in checking Wicked Barley out for yourself? 
Click here for a list of their upcoming events!
---
Shop The Post