Discovering Kodiak Cakes Muffins
A while back, Brett and I found these Kodiak Cakes Blueberry Lemon Muffins while we were grocery shopping on empty stomaches. Shopping on an empty stomach is pretty much never a good idea, but it worked out for us with this purchase. So far, I have had great luck with Kodiak cake pancake mix. The blueberry lemon muffins were no exception.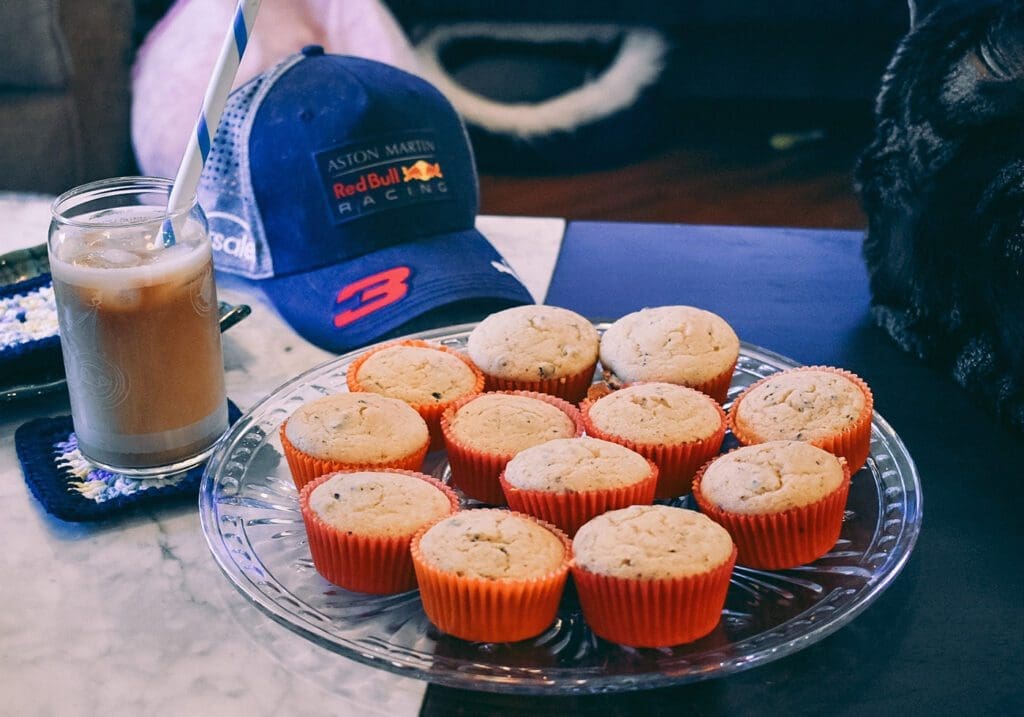 We recently remade these muffins for a Formula 1 watch party. They didn't last long!
Check out all the Kodiak Cake muffin mix flavors here!
Quick and Easy Blueberry and Lemon Muffins
Like the brands' flapjack and waffle mixes, the Kodiak Cakes Muffin Mix was beyond easy to make.
Besides the muffin mix, the recipe calls for milk, two eggs, and cooking oil. All we had to buy besides the mix was the cooking oil; the rest we keep in the house regularly. It took all of three minutes or so to mix the batter all together in a medium size mixing bowl.
The batter spooned out easy enough into the paper muffin cups I bought off of Amazon. I wish I had put a small spray of coconut oil or something in the base of them because the muffins stuck to the cups a lot. Next time.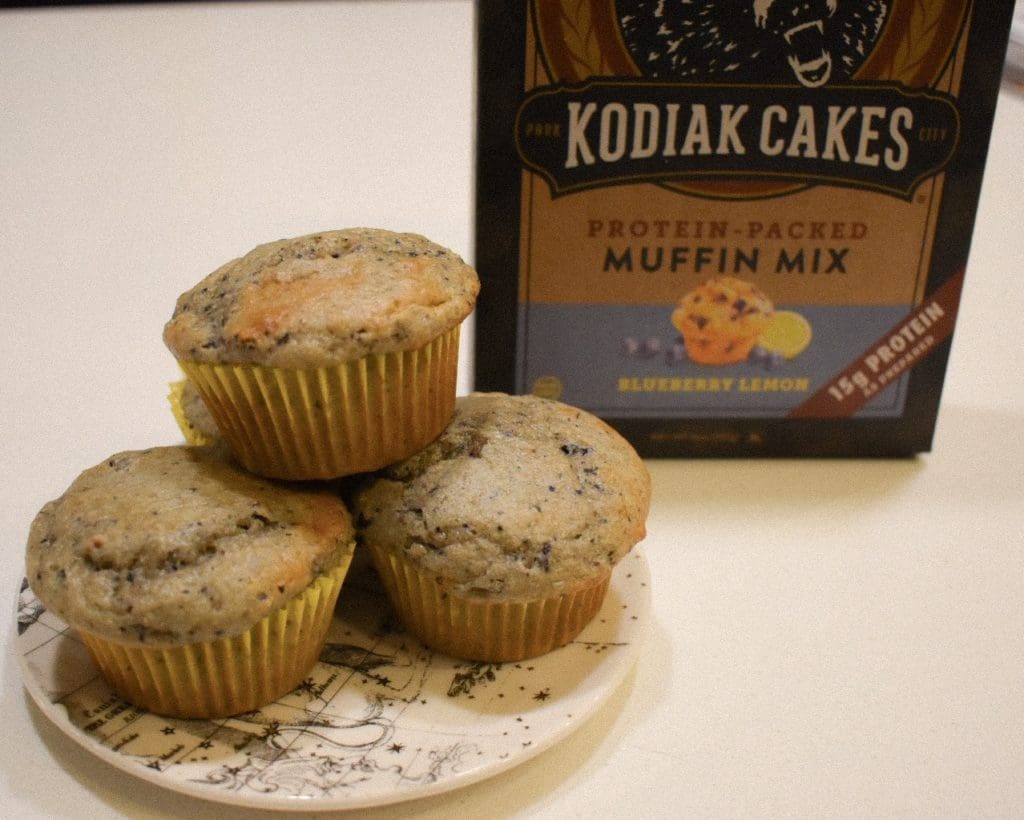 Blueberry Lemon
Brett and I are both fans of blueberry, especially for baked goods and the like. I love lemon flavored pastries and deserts. The lemon-fan in me was a little disappointed, since the blueberry really overshadowed any lemon. Regardless, the blueberry flavor was robust without tasting fake or overly sweet and produced satisfying blueberry cake muffins.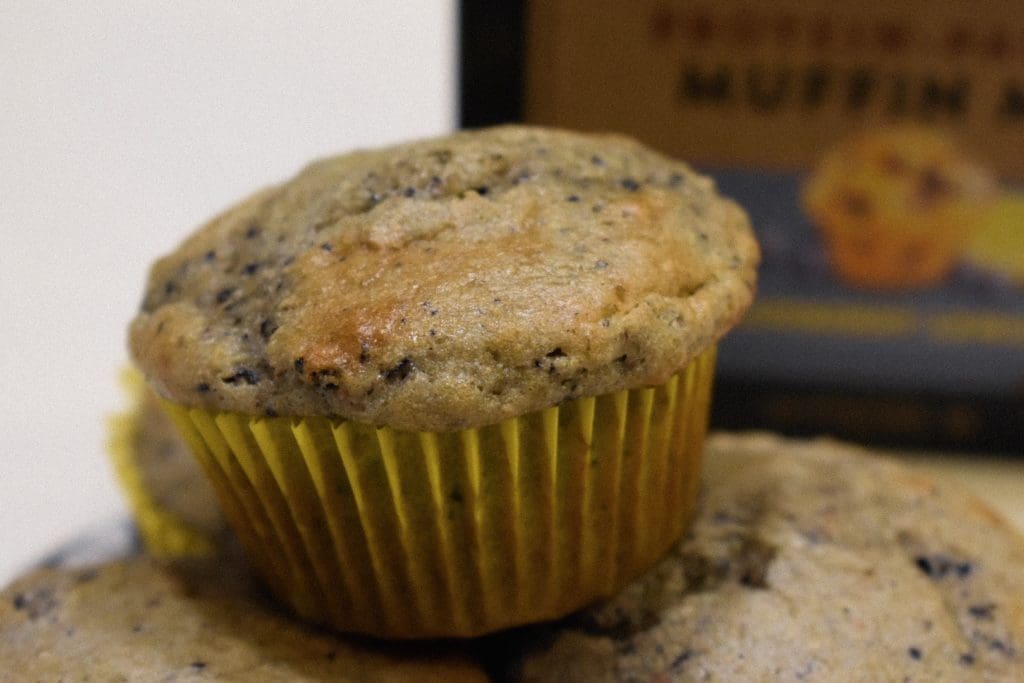 Would I Make These Muffins Again?
Oh yes, I would for sure make these blueberry lemon muffins or another variety of Kodiak Cakes muffins again. Incorporating the batter took one bowl, a spoon and a fork, and a grand total of four ingredients, including the Kodiak mix. The muffins cooked evenly in about 14 minutes. The whole process was quick and easy. The finished result was great — sweet, but not too sweet, and super fluffy.
We'll for sure make these again!
Click here to order a pack of the Blueberry Lemon Muffin Mix for yourself!

Check out all of the Kodiak Cake muffin varieties here!
*This post was originally published in 2019. It was most recently updated on April 26, 2022.