Welcome back to the Cats & Coffee My Current Loves series. Let's dive right in:
Weleda Skin Food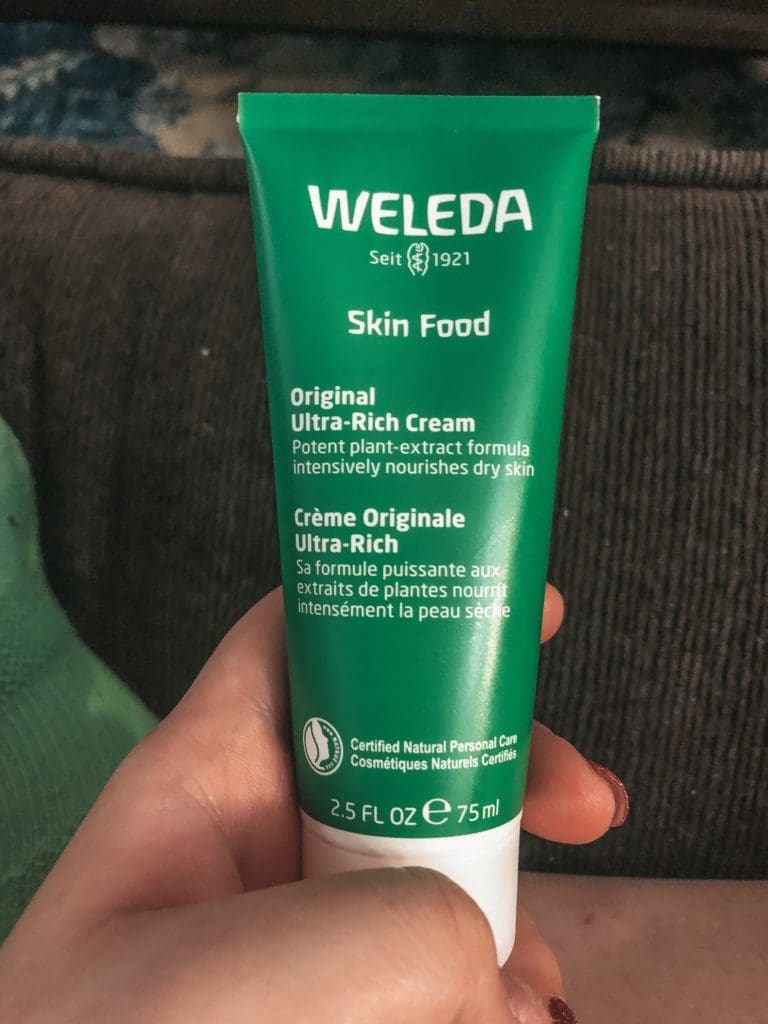 I ordered this Weleda moisturizer a couple weeks ago on a whim. My lotion collection has been getting a little out of control, but this one was just calling my name. At $11.38 on Amazon, I broke down and went for it.
When they say "ultra-rich cream," they really mean it. Somehow, this cream lotion manages to be ultra-rich without being tacky or greasy. The scent is a little odd — not bad or anything, but not a typical lotion scent.
I definitely would buy this super moisturizing lotion again!
---
Killing Eve
Season two of Killing Eve wrapped up a couple of weeks ago and, let me tell you, it was quite the wild ride. As far as my current loves go, this show is at the top. I started season one of the show maybe three weeks before that. That is to say, I binged the show as fast as I could and my only regret is that there were only two seasons to watch at the time.

Long story short, Killing Eve follows a MI5 agent, Eve (Sandra Oh), and an international assassin, Villanelle (Jodie Comer), through their…unconventional fascination with one another. Even though Eve is the protagonist, I can't help but be caught up in Villanelle. Villanelle is, by all accounts, a psychopath. Jodie Comer (who previously played Elizabeth of York in The White Princess) is absolutely brilliant in the role, making Villanelle into a likable, almost sympathetic psychopath killer. Her portrayal is even more impressive, I think, when you consider her age (she's younger than me!). Plus, the accent work alone is mind boggling (especially when you consider Comer's natural accent).
---
VIVOSUN Air Purifier Mini Ozone Generator Plug-in 
This mini air purifier is a second Amazon find. My mom had a couple of these and I was impressed with how much of a difference they made in the air quality at her place. For odor control, I got one to put in the bathroom with the cats' litter boxes. While we clean the boxes regularly and the litter we use is pretty good at masking smell, it's still a small space and can get musty. It has made a big difference in the air quality of our apartment! I think I'll order a second one soon to have on hand.
A note about how it works, though: I plugged in the air purifier and turned the dial, like the simple directions said, and nothing happened. I thought that maybe the item was defective. Patience is key, though; the air purifier just takes a few minutes to start up.
---
Jack Rogers' July Sale