Adopt a Shelter Pet Day
April 30 is National Adopt a Shelter Pet Day, a holiday intended to raise awareness for shelter pets in need of homes. I am a huge fan of rescue pets. In fact, all three of our cats are rescue cats! Beyond my household, my family members and friends have adopted over fifteen rescue pets in the past seven years. Animal rescue is a year-round endeavor that requires large amounts of resources from shelters and rescuers. This is part of the reason why I donate a portion of the proceeds from my Cat Mats to local animal rescues. I hope you join me in celebrating National Adopt a Shelter Pet Day!
Reasons to Consider Adopting a Shelter Pet
Adopting a rescue pet helps more animals than just the dog or cat you bring home. By adopting a shelter pet, you are making room for that operation to take in another rescue animal who needs their help. So, beyond saving your chosen pet from possibly being euthanized due to overcrowding in shelters, you're also allowing that rescue to provide resources for another abandoned animal.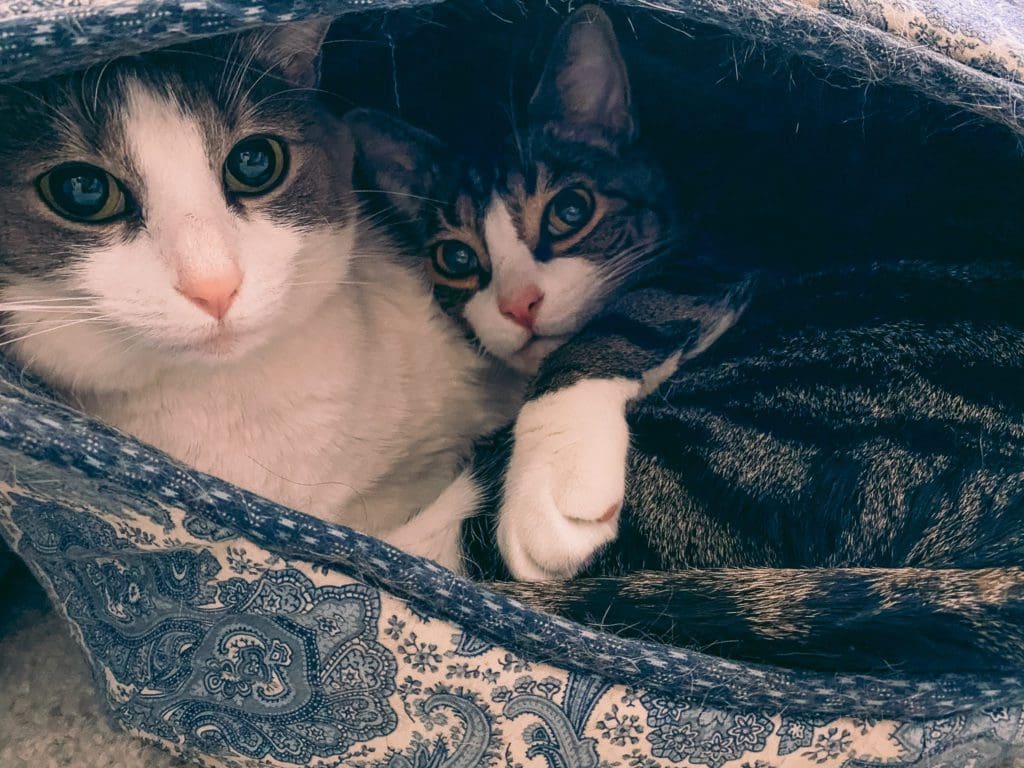 Buying a pet from a pet shop or online seller often means unwittingly supporting puppy and kitten mills, so going the rescue rout is a way to fight factory-style breeding. Plus, adoption is way cheaper than buying a puppy or kitten; most adoption fees are under $250, in my experience, while buying a puppy or kitten could cost around $1000. (Louis, for reference, was $75; Olivia was $100; Emory was $150.).
Not all breeders run puppy and kitten mills, but it's hard to tell the difference between factory-style breeding and ethical operations. If you're looking to get a specific breed of dog or cat, I would recommend searching for a breed-specific rescue in your area — there are more then you may think!
Celebrating National Adopt a Shelter Pet Day
I love any excuse to celebrate my rescue kitties, so why not treat your rescue pet to mark the day? If you've already opened your home to a great rescue pet, them their favorite treat, pick up a new toy, or just spend some quality time playing at home — it'll brighten both of your days. If you're going with a new toy, my cats have some recommendations.
If you've decided after thoughtful consideration that the time is right for you to welcome a rescue pet into your home, you'll want to make sure you have some supplies before you bring your new bestie home. The American Humane Society has a great checklist for adopting a cat, and most of the advice rings true for dogs, as well.
A word of caution if you're on the fence about adopting: pets are lifelong commitments, so you'll need to consider different ways that may impact your life. Simply put: if you're not ready to adopt, don't. Perhaps, donate to your local shelter or, when stores like PetSmart start to host adoption events again, volunteer with a rescue or work as an adoption counselor!
Read more about National Adopt a Shelter Pet Day:
---
Pin this post to save it for later!
---