The Cats & Coffee Curated Content Series
Happy New Year and welcome to the January Edition of Cats & Coffee's Curated Content Series! This series features weekly content round-ups of articles, videos, podcasts, and Instagram accounts. I find content that is worth your time so you don't have to!
This series features shorter-form content on a weekly basis. For longer-form content round ups, be sure to explore My Current Loves!
Explore the December edition of my Curated Content Series for more great reads, listens, and Instagram accounts to follow.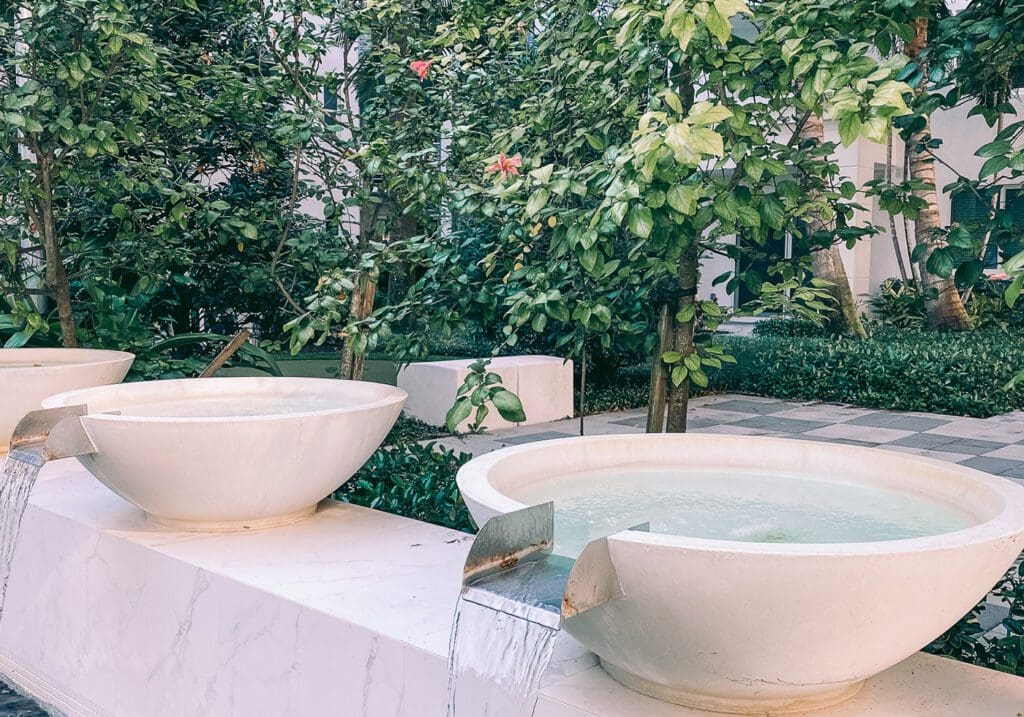 Cats & Coffee's Curated Content Series: January 27, 2021
Article: The Women of Wikipedia Are Writing Themselves Into History, Jenny Singer for Glamour
Wikipedia, Jenny Singer writes, is the "most massive centralized collection of knowledge in human history, a bolster against misinformation, and a free-floating library, run by an army of unseen volunteers." Most of those unseen volunteers are men — white men, to be specific.
Singer's article is all about a team of women who are working to counteract this. "A team of fiercely dedicated women Wikipedians," she writes, "is working around the clock and around the globe to write themselves into the pages of history, one edit at a time."
Piece by piece, they are working to create the democratic knowledge-sharing base that Wikipedia promised to be. By giving backgrounds and histories to "women in red" (women who are referenced but lack their own Wikipedia page) alongside the eponymous project, these women are filling gaps in the record that would otherwise be overlooked.
Read Jenny Singer's The Women of Wikipedia Are Writing Themselves Into History on Glamour here.
YouTube Video: Aubrey Plaza Snorts Milk While Eating Spicy Wings | Hot Ones
As someone who can hardly keep a straight face in low-pressure situations, watching Aubrey Plaza deadpan the camera while engaging in a hot sauce challenge is is an experience all on its own. She answers questions about her career and life, all while eating hotter and hotter chicken wings. In all, it's pretty entertaining. And, if you're anything like me, it will make you want to re-watch Parks & Rec.
Perhaps the cutest feed I follow, Sarah Szymanski creates adorable little figurines — mostly owls — in a variety of colors and motifs. From Harry Potter themed pieces to Valentine's Day surprises, these little critters are a joy to see pop up on my Instagram feed.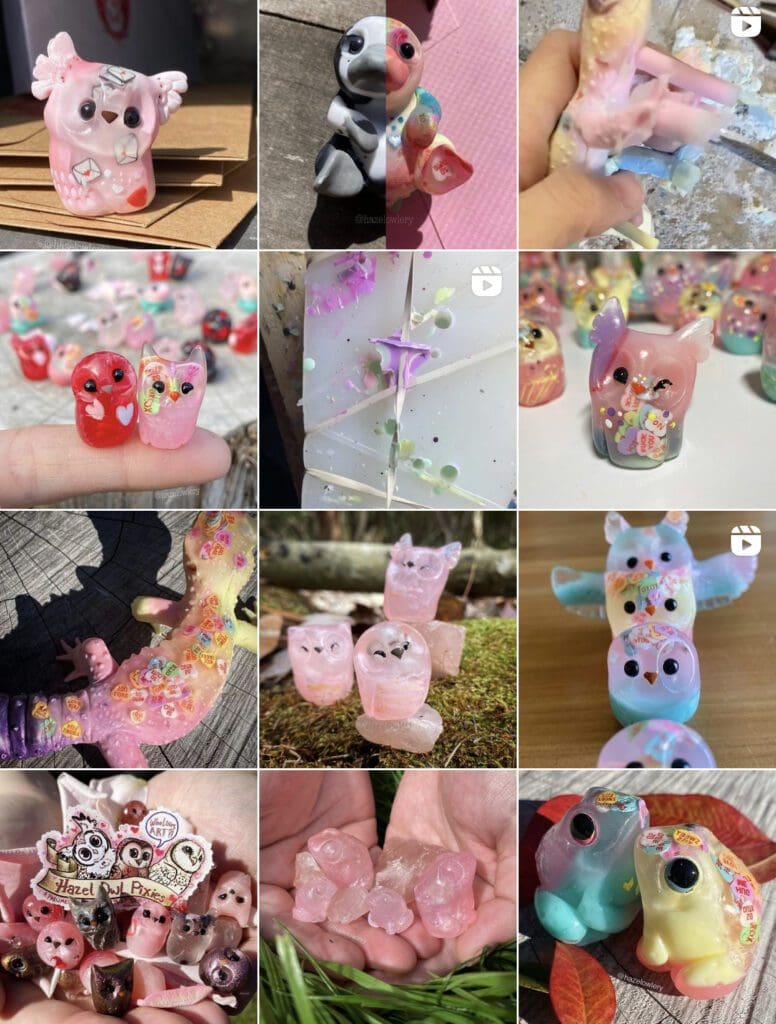 While the account features primarily owls — unsurprisingly — Sarah also crafts some other creatures, including frogs and lizards.
Give @hazelowlery a follow on Instagram and stop by the Hazel Owlery shop while you're at it!
Cats & Coffee's Curated Content Series: January 20, 2021
Article: How Nothingness Became Everything We Wanted, Kyle Chayka for the New York Times
I've been thinking a lot about digital overload lately. As someone who largely loves the connectivity the internet and social media brings us, I have been feeling a bit overwhelmed by the sheer quantity of the internet. Social media is unending. On a good day, this is great; on darker days, it is distracting and over-stimulating.
Alongside so much tragedy and despair, mass quarantine has represented a final fulfillment of the pursuit of nothingness, particularly for the privileged classes who could adapt to it in such relative comfort.
Kyla Chayka analyzes the rise in a desire for nothingness, particularly in light of the COVID-19 pandemic. As we inch towards the one-year mark of social distancing and quarantine, the light at the end of the tunnel is simultaneously growing brighter and seeming farther away. Chayka analyzes whether the nothingness that people crave is the answer to our problems, or whether it's more of a coping mechanism in the face of so much communal stress.
Read How Nothingness Became Everything We Wanted by Kyle Chayka here.
YouTube Video: Eugene Ranks The Cheapest Wines
Bear with me for double-posting Try Guys videos two weeks in a row. This episode was too good not to share. Eugene and "Try-Wife" Becky taste and rank cheap wines. Comedy (and puppy guest stars) ensues.
Wine Accessories for Your Own Taste Test

Lee Sartori's Instagram account is a great mix of traditional crafty crochet content along with fun videos. While I have enjoyed @coco.crochet.lee's posts for a while now, I decided to choose this account because of this amazing cat reel she shared this week.
If you're a crocheter or knitter looking for inspiration, or an aspiring creative, I highly recommend giving @coco.crochet.lee a follow. Anytime I see her posts pop up it makes me want to drop whatever I'm doing and crochet. As if I needed much prompting to pick up my crochet hook and some colorful yarn!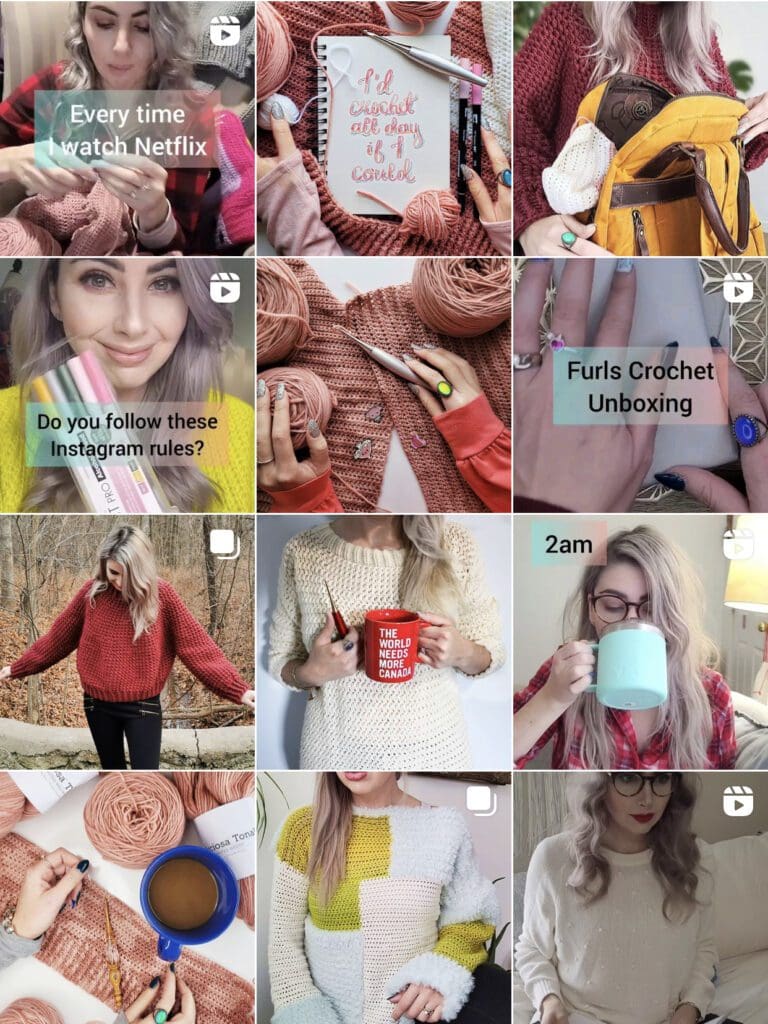 Cats & Coffee's Curated Content Series: January 13, 2021
Article: Alison Flood Interviews Bridgerton Author, Julia Quinn, for The Guardian
As of writing this, I am resisting the urge to abandon my work and go binge the rest of the first season of Bridgerton, the wild regency romance taking Netflix by storm. I have a couple episodes left and am totally hooked. As it turns out, I am not alone.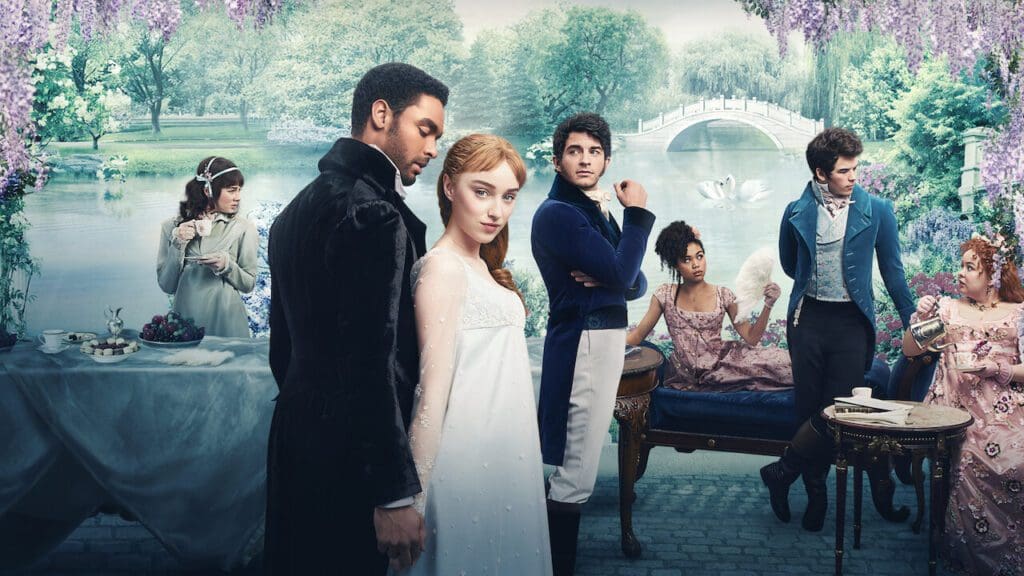 While I have been savoring the series, I am thrilled to have learned that it is based on a series of books written by Julia Quinn. Alison Flood interviewed the author in The Guardian and discussed the issue of historical accuracy. Part of the story's genius, however, is that it is fantasy — it contains elements of historical reality, but ultimately exists in an alternate universe. What a joy it must be to write with such structure and freedom at the same time!
Read the full interview with Julia Quinn for The Guardian here.
YouTube Video: Try Guys Debunk COVID Vaccine Conspiracies With Dr. Fauci
The title says it all — my favorite YouTubers spoke with Dr. Fauci, renowned physician and immunologist, about how the COVID-19 vaccine works and why it is safe. Great info all around.
As I am forever in love with moody photos of the British countryside, @theslowtraveler has been a favorite account of mine during the lockdown. The account combines gorgeous landscape shots, a handful of cute pup shots, and books — "lots of books" — which is basically my dream aesthetic.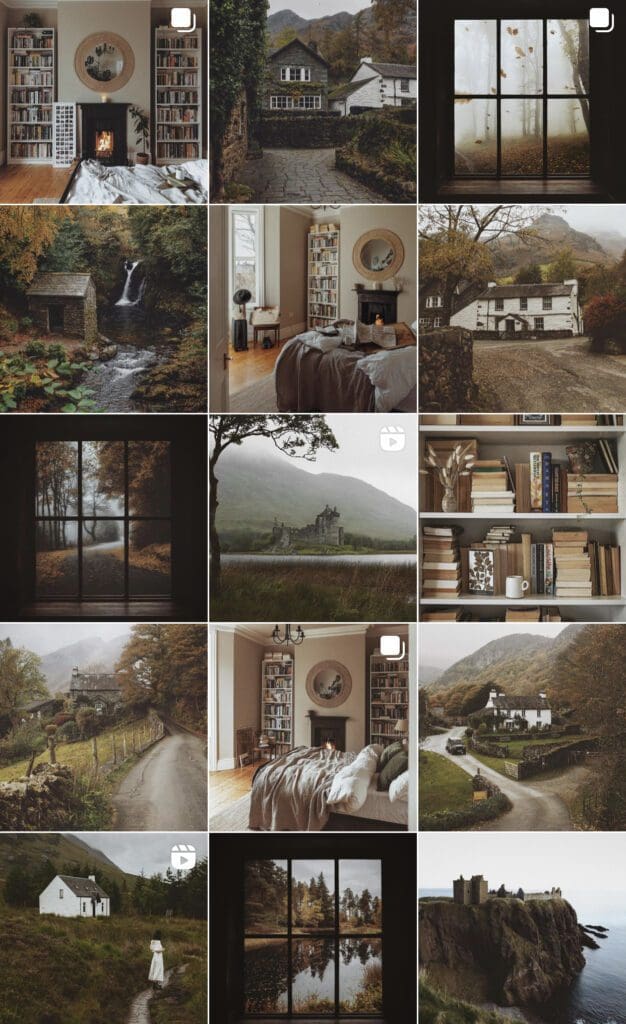 If you find your feed is lacking in artistic travel photography, you'll want to give Carolyn's @theslowtraveler account a follow. Her photos certainly are inspiring my future travel plans, whenever that may be. In the meantime, though, I'll settle for scrolling through her feed and delighting in the images and thoughtful captions.
Cats & Coffee's Curated Content Series: January 5, 2021
A jaunt down memory lane for any English major, Ulin's analysis of language is a thought-provoking discussion of how we communicate and the evolution of language.
The tendency of what were once favorite words or common phrases to become cliché and meaningless is something that we can all recognize. The subjectivity and banality of things like happy, sad, normal, and (perhaps infuriatingly) truth oversimplify ideas.
If everything is hilarious, as Ulin discusses, then the term supplants lower-level descriptors, like amusing or funny. Suddenly, it is forced and on its way to meaningless.
 Language has limits, but it is rich and multivalent nevertheless, which is to say that it has power. It matters what we say and how we say it. In a very real way, it shapes our world. If nothing else, this is the lesson of the loose lips and even looser thinking of the current moment, which makes me only more determined to choose carefully the words I do not use.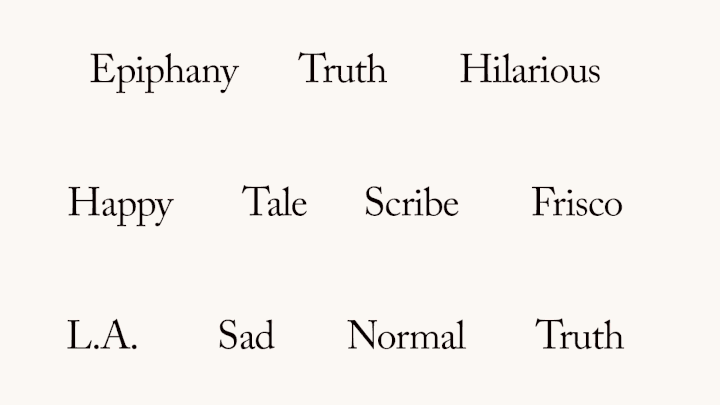 Graphic from The Atlantic article: I Can't Stand These Words Anymore by David L. Ulin (12/30/2020).
YouTube Video: An Outlander Evening with Series Cast, Author, and Producer
This is an old video, to be sure, but too good not to share. Despite being a passionate Outlander fan, I have not ventured too far into the vast array of YouTube videos relating to the franchise. However, I stumbled upon a 2014 92nd Street Y appearance of the main actors, Diana Gabaldon, and Ronald D. Moore, and found it quite entertaining.
Thanks to hindsight, it is so funny to see Sam Heughan, Caitriona Balfe, and Tobias Menzies ponder whether the series would get even a second season. Plus, the insights into how a show like this even gets made in the first place is interesting.
Click here to read more about Outlander!
Whether you were born with wanderlust in your heart or are just tired of staying in one place since the pandemic started, you are sure to love this account. I love this account because it provides a window into seasons, which we don't have in Florida (it's January and was around 80 degrees out today).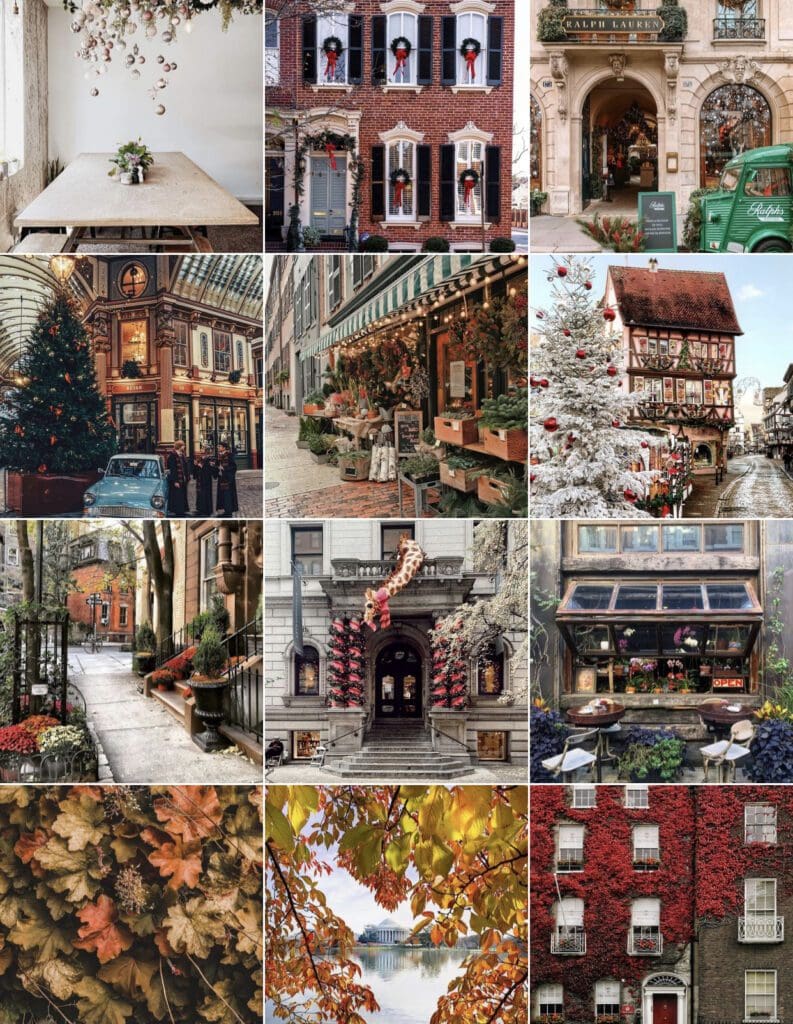 Started by Siobhan Ferguson, Pretty Cities of Instagram features whimsical photography from all around the world. Not only does Ferguson take beautiful photos herself, but her accounts feature different photographers you're also going to love (for example, the photo below is by @myedinbugh, an account I only came across when writing this post!).
Ferguson, who is based in London, also runs a sister account @prettycitylondon. She has three books of photography — on New York, London, and Dublin (to be published in March of this year) — as well as a coloring book.