The Cats & Coffee Curated Content Series
Welcome to the December Edition of Cats & Coffee's Curated Content Series! This series features weekly content round-ups of articles, videos, podcasts, and Instagram accounts. I find content that is worth your time so you don't have to!
This series features shorter-form content on a weekly basis. For longer-form content round ups, be sure to explore My Current Loves!
Explore the November edition of my Curated Content Series for more great reads, listens, and Instagram accounts to follow.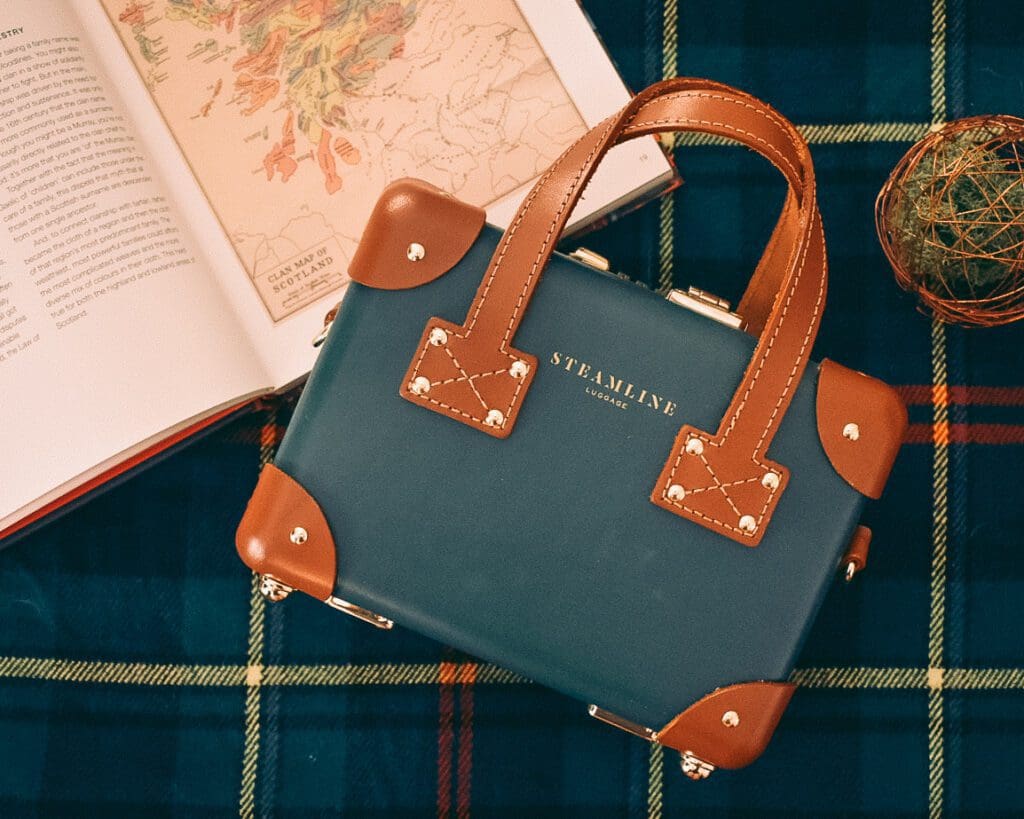 Cats & Coffee's Curated Content Series: December 16, 2020
At the risk of overindulging in pieces relating to The Crown, I came across this article about the Queen's purse that was too fascinating not to share.
Watchers of the show will notice that Queen Elizabeth carries a small handbag with her in most scenes, even when she is in her own home — a palace, yes, but still a home. This article goes into the reasons for the bag, juxtaposing it against our current trend towards purse-less-ness, due to the pandemic.
"In pre-pandemic times, I too had a trusty purse that accompanied me whenever pockets failed, and maybe that made the queen's easier to overlook."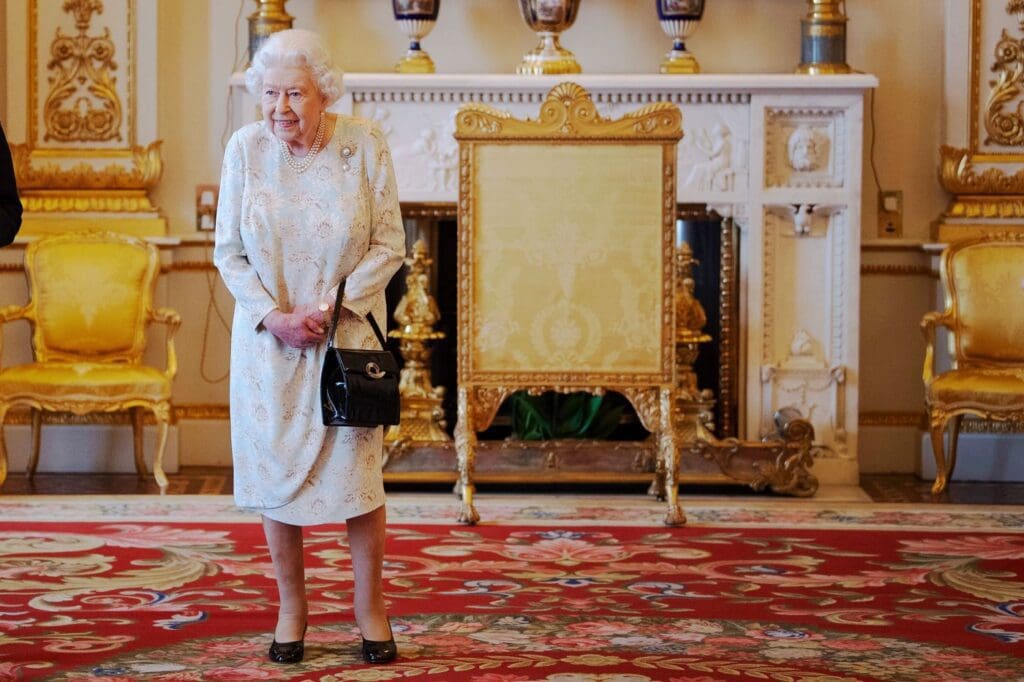 Caption/Credit from original article: What's in there? Photo: WPA Pool/Getty Images – What Does the Queen Even Keep in Her Tiny House Purse?, Claire Lampen for The Cut
Lampen discussed this issue with Phil Dampier, author of a 2007 book called What's in the Queen's Handbag?: And Other Royal Secrets. Unfortunate use of comic sans on the book cover aside, Dampier has a lengthy history covering the royals, according to this article. Dampier offers some insights into what the Queen likely carries with her throughout the day, and the purpose behind it. While it's of course handy to keep personal items like a cell phone or glasses in the bag, it likely serves a larger purpose: a signal to staff that the Queen is done with a conversation.
As it is now December, I think it's safe to say that two of my greatest solaces during this uneasy year have been, in this order: Schitt's Creek and the Great British Baking Show. This video combines the best of both.
In this quick video, Dan Levy and Noah Reid taste wedding cakes and discuss the show, as well as their feelings on various cake flavors. It's a great watch if you're looking for something light and cute.
Terms that come to mind when thinking about the @exploringedinburgh Instagram account include: slow living, tea time, bookstagram, and history.
Shawna Law, the creative behind this gorgeous Scottish-based blog and Instagram account, is an amazing photographer, capturing the most beautiful aspects of Edinburgh, Scotland, and the surrounding areas.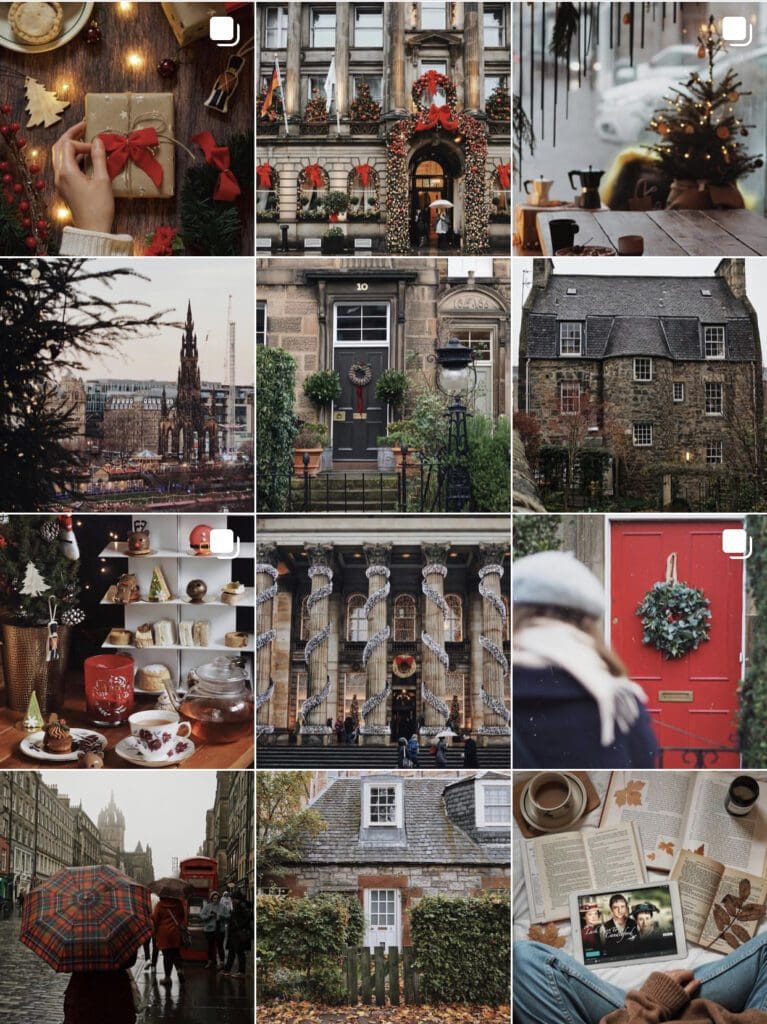 I've been following the account for some time — before 2018, at least, because I used some of her posts as suggestions on where to go when my mom and I visited — and seeing it always makes me want to book a flight back. (Not that that is a difficult sentiment to conjure in myself, but you know what I mean.)
Beyond the Instagram account, check out Law's recent publication, Pockets of Pretty: An Instagrammer's Edinburgh for even more beautiful photography.
P.S. does this Instagram look familiar? I featured @exploringedinburgh in my round up of 5 Instagram Accounts to Follow for Beautiful Travel Photography.
Cats & Coffee's Curated Content Series: December 9, 2020
I came across this Outlander article on Google News the other day and knew I had to share. It's a quick read with some fun insights for fans of the show. Claire, the protagonist of the series, is a complex character, and it's interesting to see facets of her character manifest in different ways.
Besides facts about Claire as a character, there are a few insights into Caitriona Balfe as the actress who brings Diana Gabaldon's heroine to life.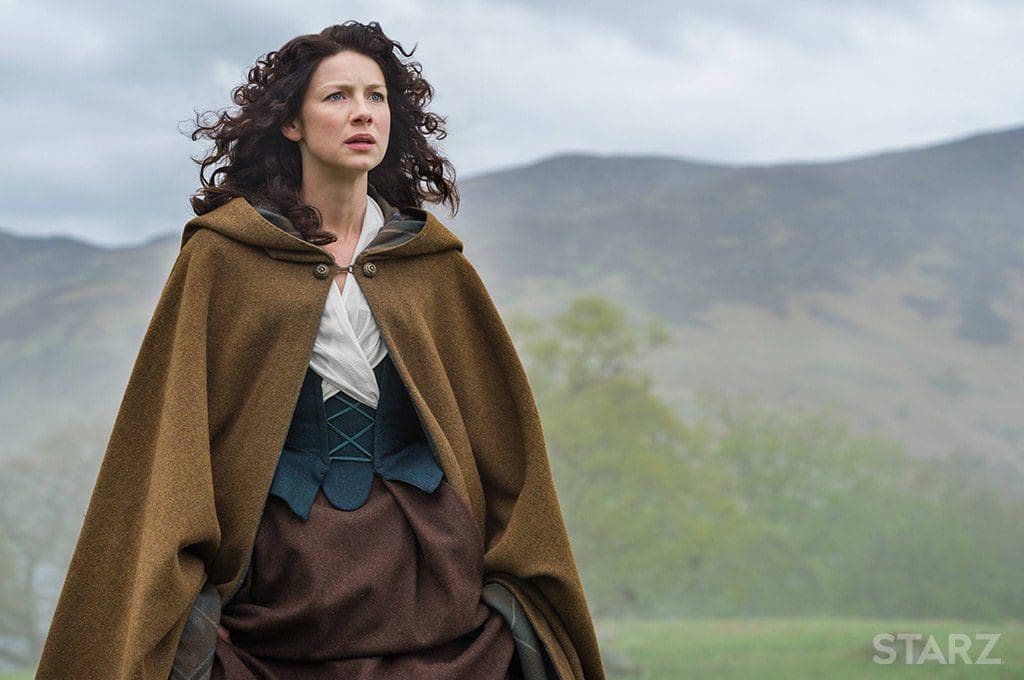 Explore all of my Outlander content here.
I blew through the latest season of The Crown and, I imagine like most viewers, have a newfound fascination with Princess Diana. When Diana died, I was far too young to take real notice. Now, though, as a British history lover with particular interest in the Royal Family, I am intrigued.
This video popped up for me, and was an interesting bookend to how the Netflix series ended. It can't have been easy to be as young as she was when she married into the Royal Family….
Every time I complain — whether to myself or out loud — about wanting more space in my apartment, I think about Whitney Leigh Morris' Tiny Canal Cottage. Whitney's environmentalism is pretty inspiring, and her photography and staging skills are beyond impressive. She has managed to make a 400 square foot home in Venice, California, look like the most idyllic fairytale space imaginable. Makes sense, since Morris literally wrote the book on it.
Give her a follow whether you're looking for gorgeous home inspiration, sustainability tips, or gorgeous photography. If these things are particularly interesting to you, her blog has some great deep dives into all three (like this low waste holiday decor piece).
I almost couldn't pick a single image to share here, as I normally do in my Curated Content Series round-ups. Ultimately, I settled on this dreamy porch shot — absolute botanical goals.
Cats & Coffee's Curated Content Series: December 2, 2020
As a list-maker myself, Hua Hsu's article for The New Yorker stood out to me. My Year of Making Lists describes the author's growing propensity for creating lists and rankings throughout the year.
Years seem to be an increasingly random measure of time, especially when it comes to culture, where albums drop randomly, movies get pushed back according to studio whims or awards-season brinkmanship, and our sense of pleasure rarely aligns with the calendar.
Lists vacillated between being placeholders, where Hsu "began to sketch out universes [he] wanted to someday visit." Lists of things he wanted to see, movies to watch, books he'd collected….
What struck me most, though, was how the author described 2020 as "a series of mini-epochs or eras, peaks and valleys" as opposed to the traditional idea of what a "year" ought to feel like. Making lists of these things — social events, interests, music, and so on — can create a sense of cohesion and order. In a year where we have been lacking this predicability, it's easy to see the appeal of the boundaries that lists create.
I'm sure there will be no shortage of writing about life during this pandemic — from the emotionally-charged and tragic to the mundane reality of day-to-day life. To be sure, one of my early editions of this series covered such an article. Hua Hsu achieves the latter, creating camaraderie in the monotony.
Read Hua Hsu's My Year of Making Lists in The New Yorker here.
As a huge historical drama fan, I take great pride in nit-picking historically incorrect costuming as much as the next person. My knowledge, though, has been gleaned secondarily from my own historical studies, whether in school or in personal reading. That is to say, I love hearing from people who have actually studied historical dress and can describe point-by-point what is accurate or inaccurate about costuming.
That being said, these kinds of discussions can quickly turn sour and uselessly negative. This is why I wanted to share Bernadette Banner's video, because I think she does a great job of pointing out what is incorrect about the selected costumes, while also acknowledging different constraints and reasonings shows might have had for choosing such designs.
The points she makes about Outlander season 5, for example, were particularly interesting to me (obviously), as was her discussion of Reign. Now, Reign is one of my favorite shows; I rewatch it constantly and love anything about Mary Stuart. Obviously, the costuming (particularly in the early seasons) is not historically accurate. However, that's not really the point of the show. I appreciate that Bernadette makes that distinction.
A friend of mine pointed out this account to me and I am obsessed. Based in the Scottish Borders, Lexi @poetjewelry creates jewelry inspired by nature, magic, divination, and poetry. Lexi runs an Etsy shop full of gorgeous handcrafted jewelry you can order. Her pieces feature a variety of natural stones and archaic symbols that will inspire you.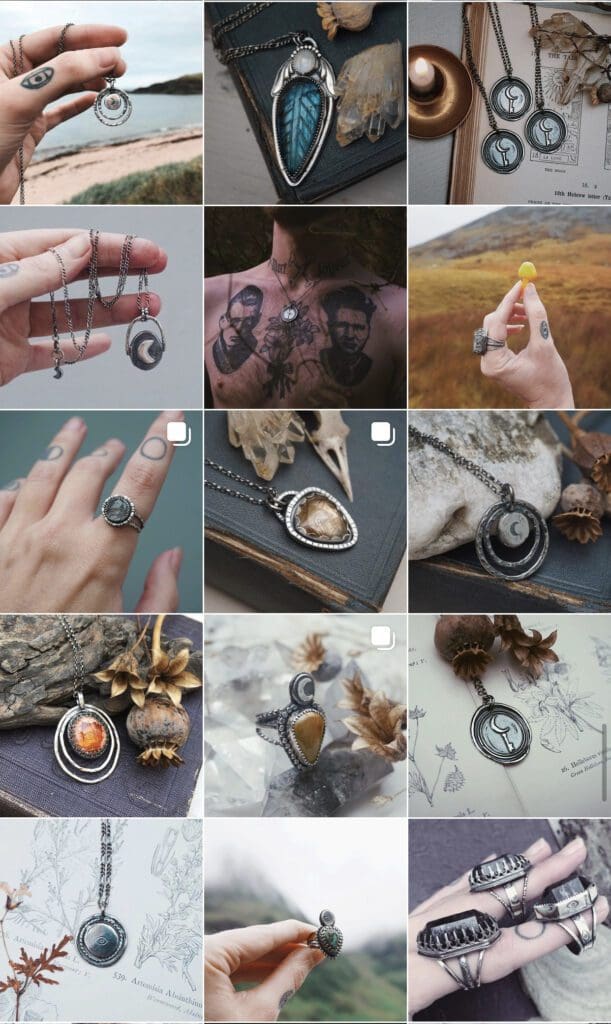 Besides that, though, I simply love seeing her photos pop up on my feed. Full of natural hues of blues and greens, Lexi's photos are simply transportive. If you're a fan of Tamed Wild, which I recommended a couple weeks ago, or any similar accounts, you'll have to give this one a follow.
---