The Cats & Coffee Curated Content Series
Welcome to the November Edition of Cats & Coffee's Curated Content Series! This series features weekly content round-ups of articles, videos, podcasts, and Instagram accounts. I find content that is worth your time so you don't have to!
This series features shorter-form content on a weekly basis. For longer-form content round ups, be sure to explore My Current Loves!
Explore the October edition of my Curated Content Series for more great reads, listens, and Instagram accounts to follow.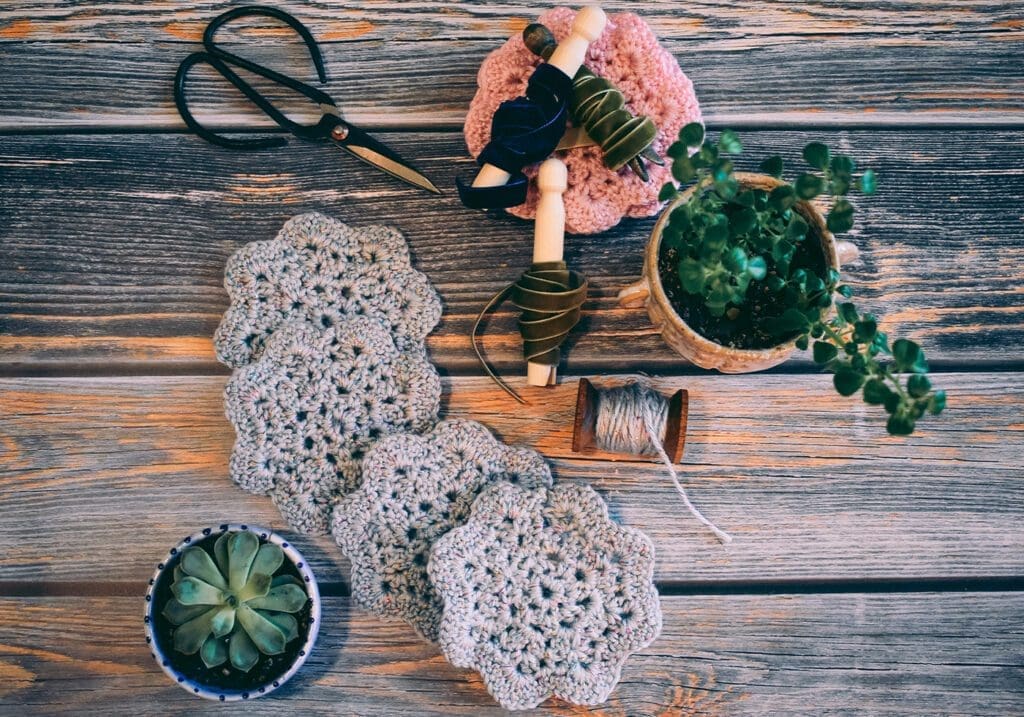 Cats & Coffee's Curated Content Series: November 25, 2020
Last week, I shared a round up of my own vegetarian Thanksgiving recipes. In researching that piece, and figuring out what I want to make myself this week, I came across this article from The New York Times. This is not the typical sort of article I would share here, as it's a recipe round up rather than writing on a topic. However, the pictures are too enticing and the recipes too intriguing to pass it up. I mean…just look at this picture: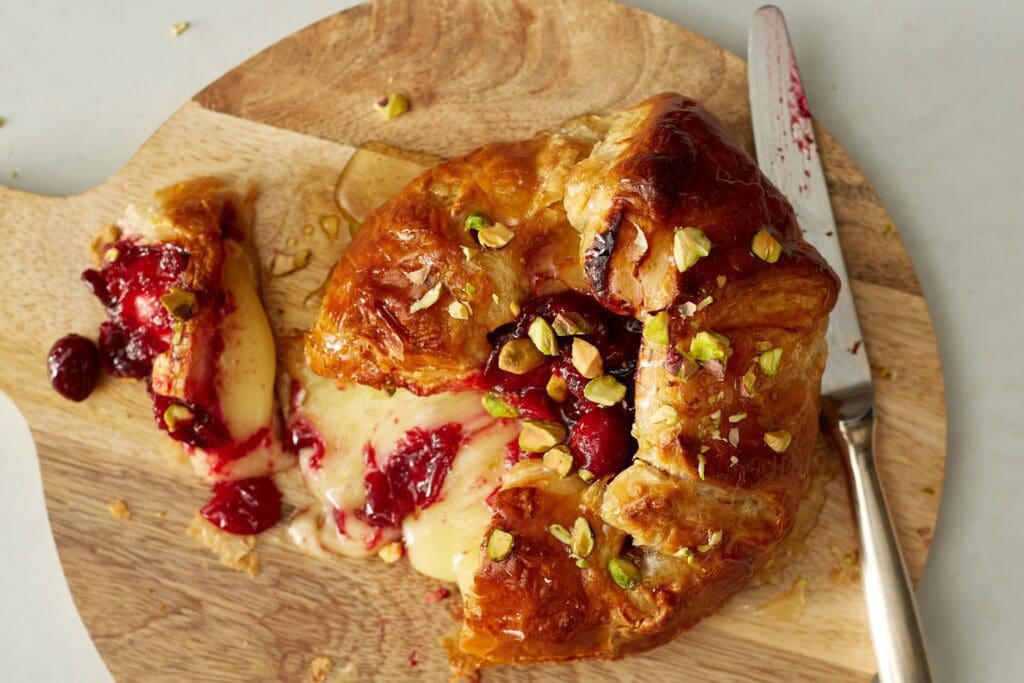 Lidey Heuck's baked brie with quick cranberry jam.Credit…Johnny Miller for The New York Times. Food Stylist: Susan Spungen.
Check out "Our Best Vegetarian Thanksgiving Recipes" from The New York Times here.
YouTube Video: Noah Reid & Annie Murphy – A Little Bit Alexis
I'm now on my fourth full viewing of Schitt's Creek since the pandemic started, and I don't think I'm alone in taking such comfort in this series. (I may or may not have added the Alexis initial necklace I included here to my shopping cart.) So, when I was looking for a scene on YouTube to share with a friend, I came across this gem of a video. Noah Reid and Annie Murphy — Patrick Brewer and Alexis Rose respectively — did a "duet" to Alexis' one-hit-wonder, A Little Bit Alexis.
P.S. for the record, there is an entire version A Little Bit Alexis out there for your listening pleasure.
Alexis Rose Inspired Gifts

Another food-related entry here…this time, featuring handcrafted chocolates made in New York City!
My brother runs Gotham Chocolate alongside pastry chef Ron Paprocki. The Gotham Chocolate team is running a pop-up in the flagship Nordstrom store in New York City. The pop-up runs until the end of December and features a holiday capsule collection of confections, including hot chocolate, chocolate bars, sea salt caramels, and more.
If you're in NYC, feel free to stop by the pop-up. Otherwise, check them out online.
Cats & Coffee's Curated Content Series: November 17, 2020
This year has really tested our patience, perseverance, and willpower. All at once, I can't believe it's already and only November 2020. With the pandemic, it has been fascinating, in an infuriating kind of way, to see how different people have reacted to the virus' dangers. Everything has been turned on its head, and what once would be unnerving is now a sign of safety, and what were previously some of the safest activities are now a risk.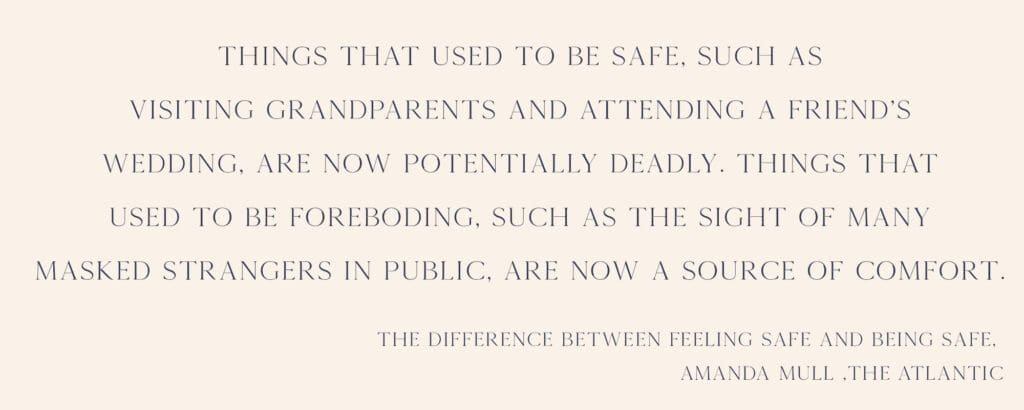 For those of us who have practiced all the recommended safety procedures relating to the pandemic, it has been more than a little disheartening to see others claiming the pandemic was fake, or arguing that others were overreacting. I saw a meme a while back that said that people staying home and social distancing felt like the kids who kept losing recess because others can't follow directions. For me, the sentiment really hits home.
All this is to say, Amanda Mull's October 26th article for The Atlantic discusses the different ways in which people have responded to the pandemic. She examines it down to our fight or flight responses and the human drive for tribal affiliation, and it's really quite fascinating. She analyzes how humans think about safety and fear, with insights from experts in the area.
It's a lengthy read, but well worth your time.
Read The Difference Between Feeling Safe and Being Safe: The pandemic has broken Americans' understanding of what to fear, by Amanda Mull for The Atlantic here.
YouTube Video: The Queen Meets Diana — Olivia Coleman and Emma Corrin | The Crown
First things first: I haven't watched the newest season of The Crown yet. I got too wrapped up in watching Madam Secretary's final season (see below) to binge it this weekend. However, as a big fan of the show, I am so excited for the season, particularly after I saw this interview with two of the main actors. I'm starting season 4 tonight and can't wait to see Emma Corrin as Diana. The costuming I've already seen in promos looks so amazing!
Photo from Des Willie/Netflix; taken from this NBC article: Netflix's 'The Crown' Season 4 dazzles with Queen Elizabeth, Diana and Margaret Thatcher
Read my review of The Crown season 3 here.
After the election was called for Biden on November 7, Biden supporters on social media were quick to point out that Biden's 2018 rescue dog, Major, will be the first rescue dog in the White House. Major and Champ are the incoming DOTUS (Madam Secretary referred to the first dog as FDOTUS — also a rescue!). Already, the Biden dogs have their own Instagram, full of cuteness and a few heartfelt shoutouts to fellow presidential pets.
If you love dogs — especially rescues — give @first_dogs_usa a follow. You won't be disappointed.
Cats & Coffee's Curated Content Series: November 11, 2020
After a hard-fought campaign, Joe Biden and Kamala Harris were announced as the winners of the 2020 Presidential Election here in the U.S. on Saturday morning. In all the cacophony of this event — the joy at the success, the disappointment at how close it was, the optimism of what a new administration means for the country — it was easy to let an even more monumental moment slip by.
Kamala Harris became the first woman elected to the Vice Presidency. But it's not even just that, which is a feat in itself. Kamala Harris will be the first woman of color to serve as Vice President.
Representation matters. As a white woman, the government often looks a bit like me, which is privilege in itself. However, to see a woman succeed — especially after 2016 which felt in many ways like a referendum on my gender — means so very much.
In her victory speech Saturday, Ms. Harris spoke of her mother and the generations of women of all races who paved the way for this moment. "While I may be the first woman in this office, I will not be the last," she told a cheering and honking audience in Wilmington, Del. "Because every little girl watching tonight sees that this is a country of possibilities."

Kamala Harris Makes History as First Woman and Woman of Color as Vice President, Lisa Lerer and Sydney Ember, The New York Times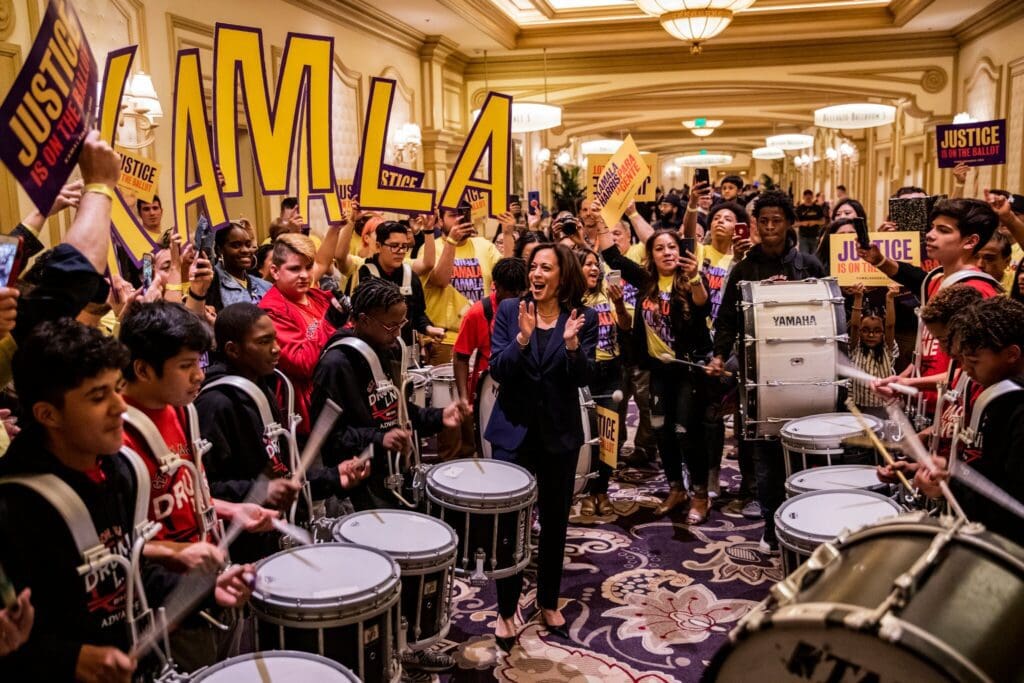 Credit: Joe Buglewicz for The New York Times [Ms. Harris cheered on her supporters before the Nevada State Democratic Party's "First In The West" event in Las Vegas in 2019.]
Read Lisa Lerer and Sydney Ember's piece for the New York Times – Kamala Harris Makes History as First Woman and Woman of Color as Vice President – here.
YouTube: The Try Guys Make Dresses Without Instructions
This video came out November 4th, when we were still waiting on the bulk of the ballots to be counted. It offered a half an hour of comedic relief from the wait, so I thought it only fitting to share it here.
The "Without Instructions" series of the Try Guys' videos seems to have been built out of their iconic "Without a Recipe" series. While the baking episodes hold a special place in my heart, the other "Without Instruction" videos are a riot, as well. This one, in particular, features great guest stars throughout.
If you're looking to fill your Instagram feed with gorgeous witchy visuals, Tamed Wild is a must. With rich colors, interesting histories, and images that will make you stop and think, this feed has been one of my favorites for some time.
I've been getting their monthly subscription boxes for a few months now and am completely obsessed. Featuring beautiful pieces, loose leaf tea, and a variety of trinkets, the boxes are a great way to treat yourself, if I do say so myself.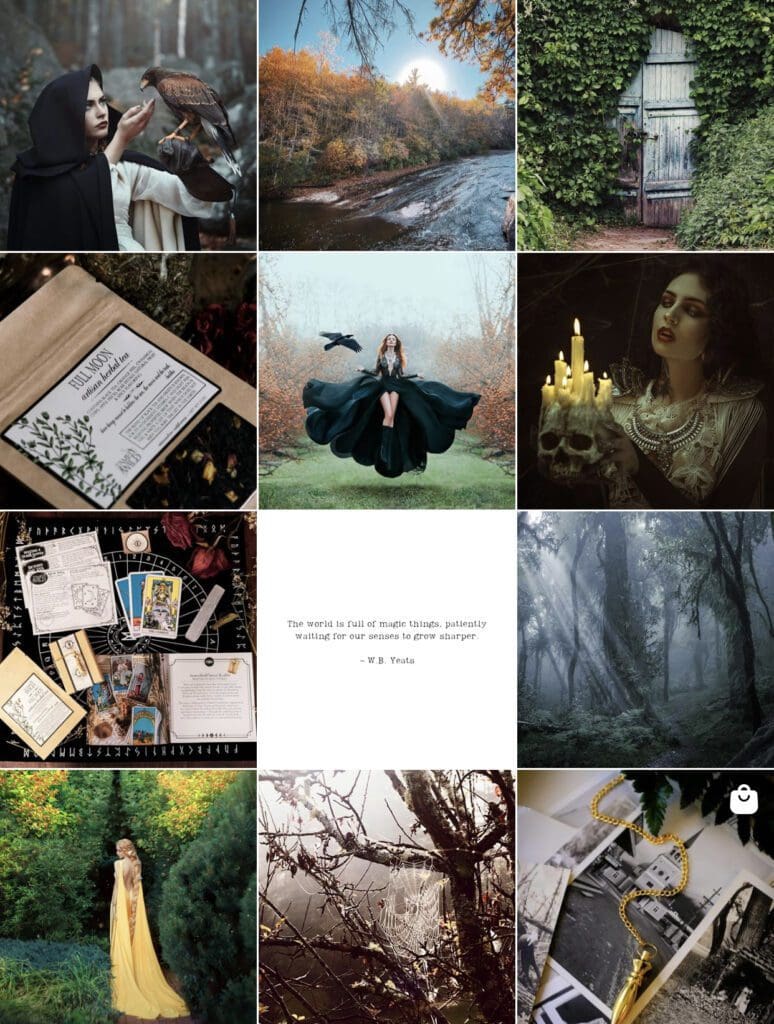 If you're interested in the subscription box, you can learn more about it on the Tamed Wild website.
Cats & Coffee's Curated Content Series: November 4, 2020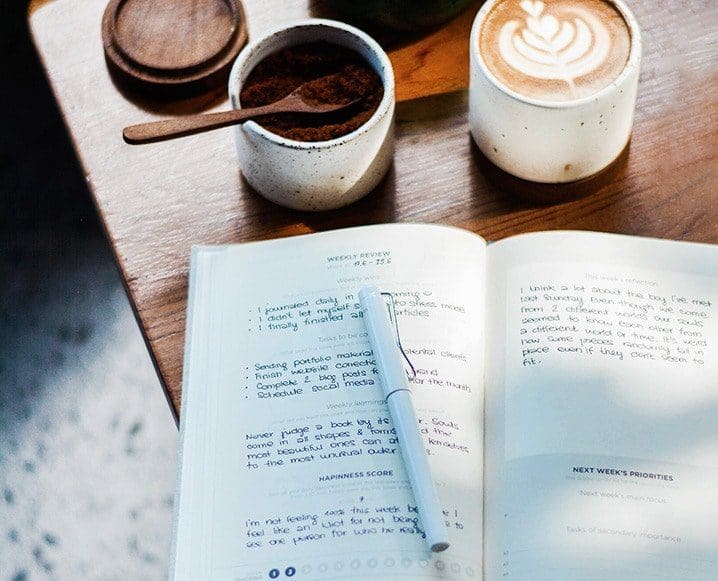 Image Credit: 17 Powerful Tools To Deal With Emotional Overwhelm This Year, Suzanne Hall, The Chalkboard
I'm writing this ahead of the close of the U.S. election on November 3, so bear with me. Regardless of the outcome, this year has been incredibly stressful and overwhelming for pretty much everyone. Whether it has to do with the global pandemic, the election, or managing to get work done during all of this and maintain some sense of normalcy, it can all feel like it's just too much.
This article from the Chalkboard isn't particularly groundbreaking in it's advice. However, seeing all of the tools to deal with emotional overwhelm laid out helped me really take stock of what I could do to help myself out. The article highlights the importance of reevaluating priorities and recognizing areas of joy in your life. All these things can be easier said than done, but a little advice never hurt.
Read Suzanne Hall's 17 Powerful Tools To Deal With Emotional Overwhelm This Year for The Chalkboard here.
YouTube Video: Schitt's Creek Season 1 Bloopers
Here's a quick video to make any Schitt's Creek fans smile. This particular video features bloopers from season one, but there are plenty of other compilations on the Schitt's Creek YouTube account here.
As a recent convert to the Great British Bake Off, I've found great joy in following the contestants on Instagram. Kim-Joy was a favorite baker of mine for obvious reasons: she often featured cats in her bakes!
Anyway, Kim-Joy's Instagram is full of adorably whimsical sweets and bakes, like these little polar bear buns and these koala macarons!
I wish I had the patience to even attempt the cat buns:
Follow @kimjoyskitchen on Instagram here and check out her new cookbook, Baking with Kim-Joy: Cute and Creative Bakes to Make You Smile, available on Amazon!
---
Catch up on the Latest from Cats & Coffee
---