Welcome back to the Cats & Coffee My Current Loves series. Let's dive right in:
Reign
Reign has been a favorite show of mine for quite some time. I'm really not sure how many times I've seen the show all the way through — I'm guessing at least five times. Over the last month or so, though, since Outlander came to Netflix and Lucifer released a new season, I haven't had much time for the sumptuous costume drama. Like any favorite show, though, Reign is easy to catch up with after a time away. Besides my fascination with British history and Mary Stuart, in particular, Reign is just a good time. The dresses, the anachronisms…I just love it!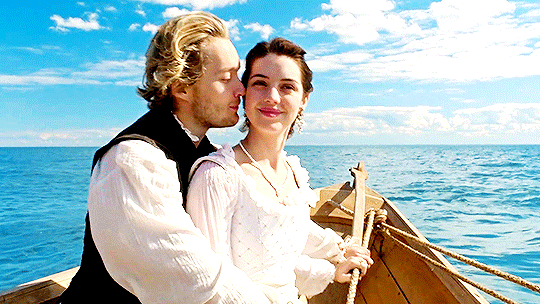 ---
The Indie Lee Discovery Kit
I purchased this $29 Discovery Kit set a few weeks ago. I already knew I liked the Indie Lee eye cream and toner, but was intrigued by the cleanser. As dedicated as I am to Obagi cleansers, I like to test new things out from time to time — particularly to see how my skin reacts to a different formula. Travel-sized skincare essentials are also always handy to have around.
First of all, the Indie Lee Brightening Cleanser smells so good. At first, I was concerned about the scent and thought it might be irritating. So far, so good, though; my skin hasn't reacted badly to the scent. The cleanser also does a good job of getting makeup off. I'm planning to go ahead and purchase the full size of the cleanser when I start to run low!
This Indie Lee Discovery Kit is available at Nordstrom and Neiman Marcus.
---
Quiet: The Power of Introverts in a World That Can't Stop Talking by Susan Cain
I wavered on including this book on this post, not because I don't like the book, but because it isn't a couldn't-put-it-down read for me. This is one of those books that I'm really enjoying but can't seem to make a lot of headway with. Cain's writing is rather academic at times, so if you're looking for a light read, this might not be it. However, the topic and findings are refreshing. I think part of the reason its taking me some time to get through is because I keep stopping to think over just how Cain's insights apply to my own introverted life.
While I'm not finished with the book just yet, I have really enjoyed reading a thoughtful and articulate analysis of introverts. And, if you've made it this far in life and aren't sure whether you're an introvert or an extrovert, then Cain's writing may offer some interesting insights!
---
Gardein Meatless Meatballs
Recently, I was introduced to my new favorite vegetarian find. A friend of mine made dinner the other week and surprised me with linguini marinara with Gardein meatless meatballs. I've had other Gardein products before that I've liked, but hadn't tried these before. It's easy to fall into a meal prep rut, and I found myself cooking and eating far more pasta and grains than I intended. With these (along with my other favorite meatless substitutes), I think I'll be able to break out of the carb cycle a bit. Plus, it's always good to mix meal prep up a bit! I picked a pack up from Target, but Gardein products are pretty widely available.
---
Did you miss the last My Current Loves post? Check it out here!