Wander Beauty sent me these products to try for free in exchange for my honest review. This post contains affiliate links and I will be compensated if you make a purchase after clicking on my links, at no extra charge to you.
Wander Beauty Mascara
As I've said before, mascara is one of my go-to daily wear makeup products. Even if I don't do much else in regards to makeup, I rarely skip the mascara. Because of this, I was so excited to try out Wander Beauty's Mile High Club and Unlashed mascaras.
First and foremost, before I get into the details of both formulas, I wanted to point out the packaging. I love the unique packaging for these mascaras. Both mascaras feature a cool, slightly-squeezable tube. This makes me think that, as I start to run out of the product, I'll be able to really get every last drop out of it.
Beyond the packaging, I love that Wander Beauty focuses on clean, healthy formulas that are gentle on your skin, as well as the environment.
Mile High Club Volume and Length Mascara
The Mile High Club mascara easily gives a gorgeous jet black lash. As an ophthalmologist tested mascara, you can apply it with confidence that it is safe and healthy to use. The brush for the Mile High Club mascara is super precise and fine. It grabs just enough mascara for an application, so you don't have to worry too much about smudging excess on your lids.
This formula is designed to be smudge proof, flake proof, and water resistant. It's even designed to strengthen your lashes, thanks to the castor oil conditioner, trehalose, and peach leaf extract! Whereas the Unlashed formula is designed to layer nicely, the Mile High Club formula gives instant drama with a single application.
I wore this formula when Brett and I went to Saltwater Brewery over the weekend, along with my favorite Madewell tee. It lasted so well and washed off quite cleanly! I was really impressed with both the lasting power and the look, especially since I only applied one layer of it! It gave me a bit of a dramatic eye without having to break out eyeliner or anything!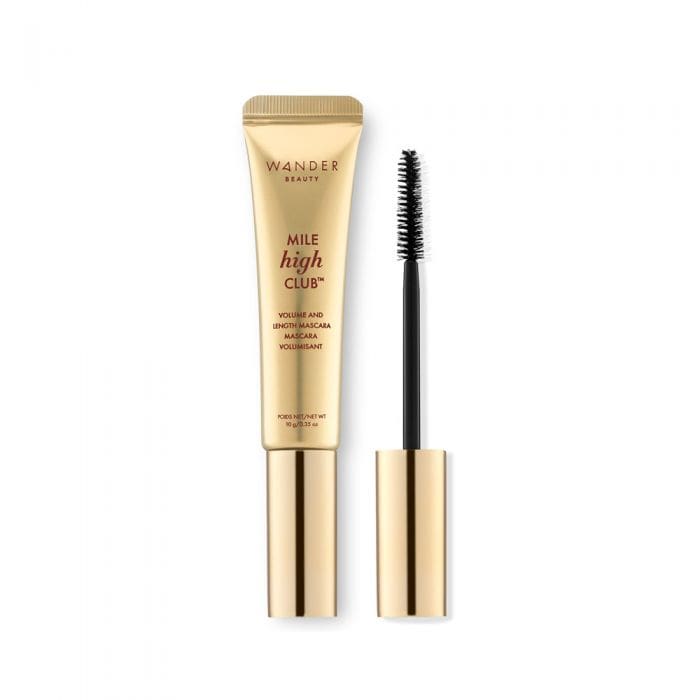 The Mile High Club Volume and Length Mascara is available from Wander Beauty for $26. Check it out here!
Unlashed Volume and Curl Mascara
The Unlashed mascara is formulated to give you an intensely glossy and dramatic black lash line. I like that the mascara itself isn't very thick, but it's definitely buildable. The formula is actually made to be easily layerable and customizable, giving you control over the intensity. This is a 6-in-1 formula designed to add volume while curling and lifting lashes. The Unlashed mascara lengthens your lashes and strengthens them with Vitamin E. You can easily layer the mascara for a more dramatic look. Like the Mile High Club mascara, the Unlashed mascara will provide you with a full-day of wear without smudging or smearing.
I really liked the brush design for this particular mascara. It's kind of curved, which makes it really easy to apply. I found that the shape made applying a second layer super easy.
I think, of the two, the Unlashed mascara was my favorite. As someone with longer lashes who regularly wears glasses, I tend to look more for curling mascaras than lengthening. Either way, the formulas were both easy to clean off my glasses if I put them back on before the mascara itself dried.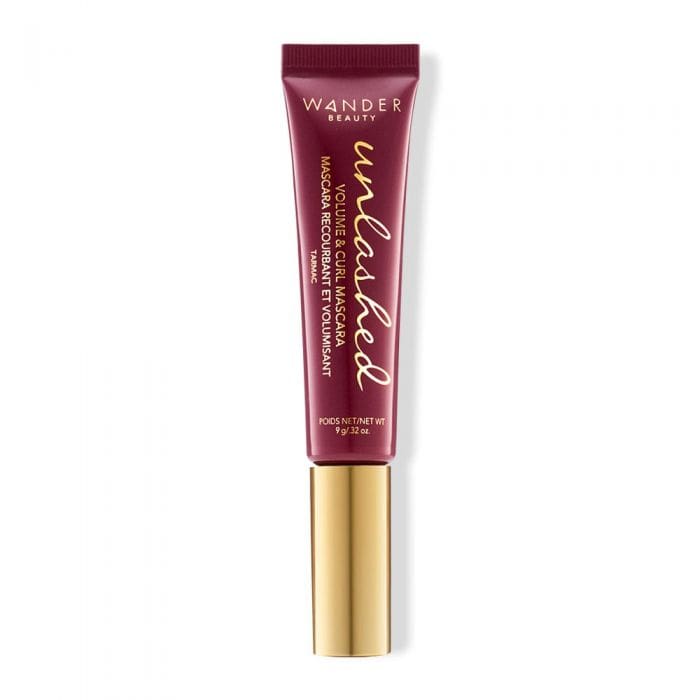 The Unlashed Volume and Curl Mascara is available from Wander Beauty for $24. Check it out here!
Overall Thoughts on the Wander Beauty Mascaras
I was really impressed with both mascara formulas Wander Beauty sent me. They both applied evenly and washed off cleanly, which are two of my major sticking points with trying different mascaras. Between these details, the clean beauty formula, and the efficient packaging, I can safely say that these mascaras are going to become part of my go-to beauty library!
Lash Day with Wander Beauty
On 2/19/2020, Wander Beauty is having a great event, featuring 15% off mascaras and mascara bundles. This is an especially great deal since these mascaras are already pretty affordable, as far as high quality and clean beauty goes! All you have to do is use the code "LASHDAY" at checkout!
P.S. Read about why I love the Wander Beauty Baggage Claim Eye Masks!