Popular Cats & Coffee Vegetarian Recipes
Lately, I have renewed my focus on my eating habits, turning back to my own library of easy vegetarian recipes. I say this not as in a diet mindset, but rather in that I am reconsidering what does and doesn't serve me in my eating and home cooking. It is easy to fall into patterns, and not all of them are good. It's easy to rely on the simple option (IE: Annie's Mac n Cheese, a personal favorite of mine) to the detriment of my vegetarian recipe library.
Life gets busy, complicated, and, frankly, exhausting; eating habits are often the first to get pushed to the back burner for me. It's a bad cycle, because eating poorly certainly doesn't help with getting out of a stress cycle.
As such, I have decided to go back to basics, in a way, and focus more on cooking and eating thoughtfully. I do love to cook; the process is fun to me, meditative in some ways, creative in others. But it's easy to get wrapped up in to-do lists and the "I should be doing (insert task)" mindset. It's best not to beat one's self up over it, though, and try again anew. So, if you're feeling similarly, I wanted to offer a round up of my most popular easy vegetarian recipes from Cats & Coffee. I hope they serve you well!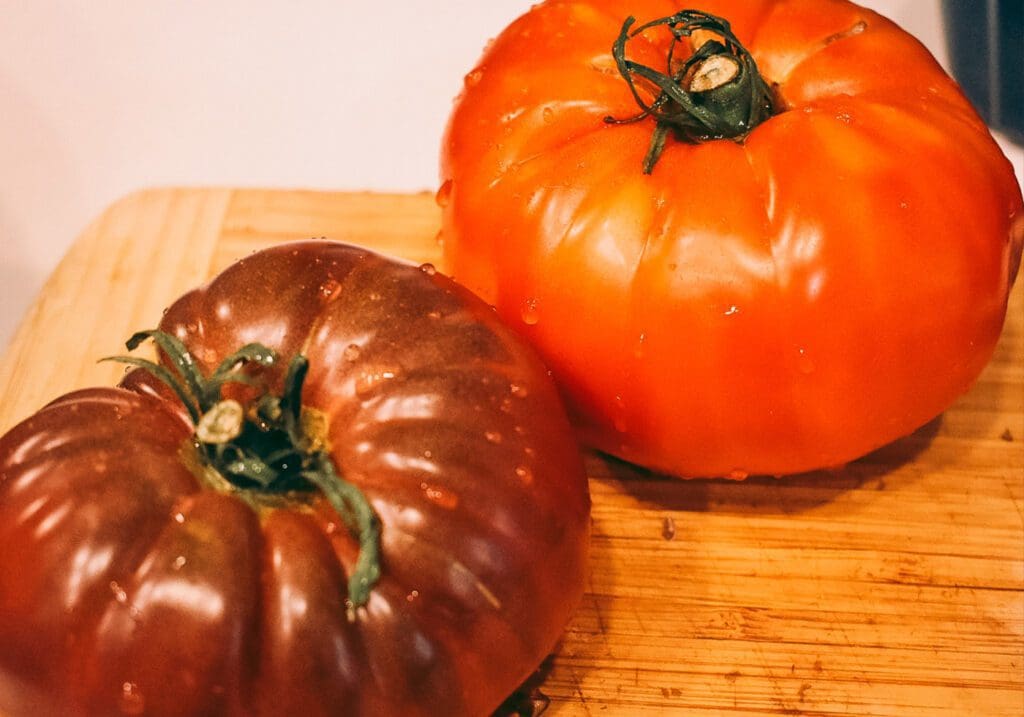 Quick & Easy Vegetarian Lunch & Dinner Recipes
Sweet & Russet Roasted Potatoes
More of a side dish than main course, this is a great option in addition to any of the other recipes here. Alternatively, cook up a pot of quinoa or rice and portion the two out for an easy meal prep rotation.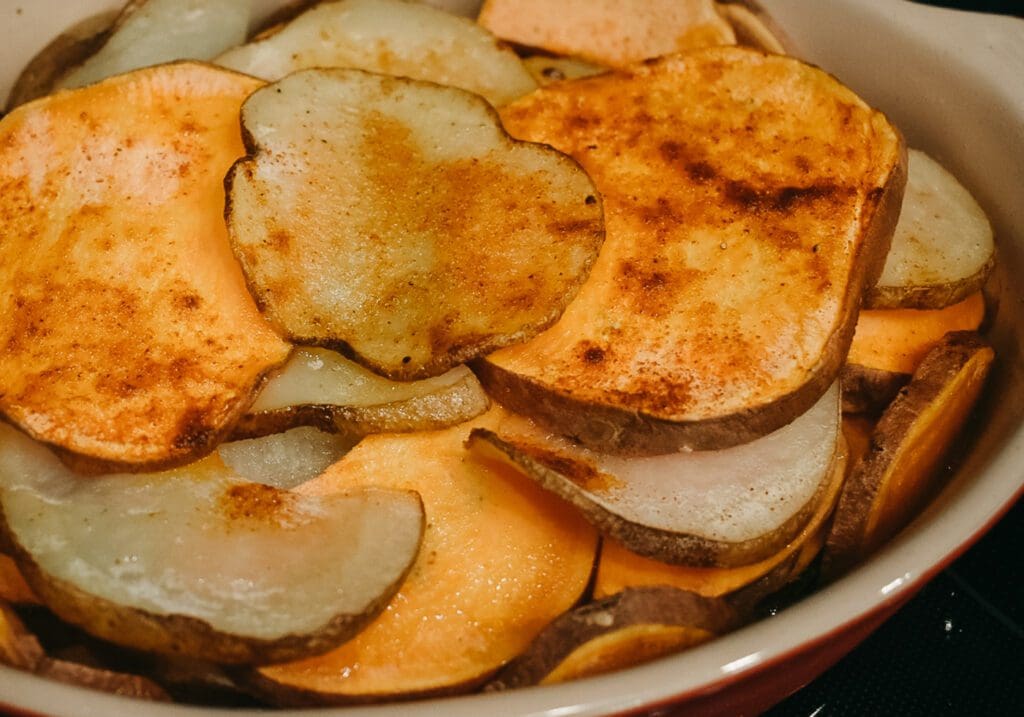 Get the Sweet & Russet Roasted Potatoes recipe here.
Brown Rice, Broccoli, & Butternut Squash
Simple and customizable, I make some version of this bowl a couple times a month. While butternut squash is my preferred vegetable here, if I can't find it or don't have it handy, sweet potatoes work just as well. I love to add lentils to dishes like this to add a bit more bulk and nutty flavor, because it makes it more filling and offers a distinct texture beyond the rice.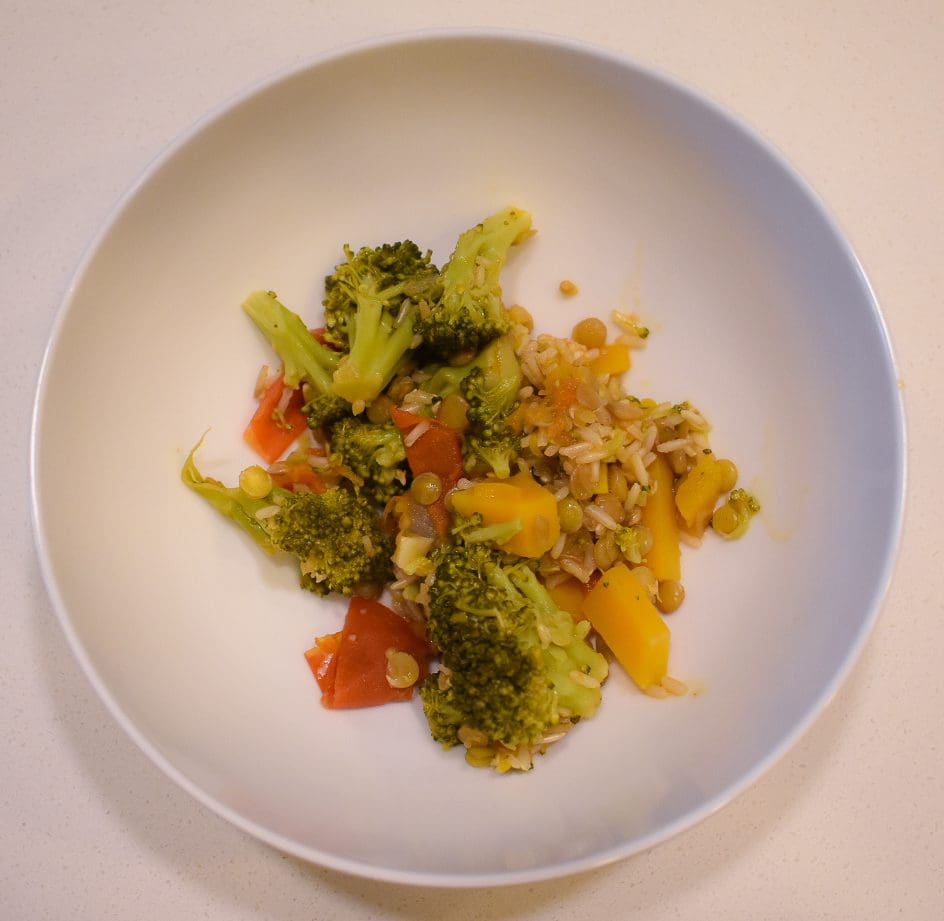 Get the Brown Rice, Broccoli, & Butternut Squash recipe here.
Colorful Pasta Salad Recipe
For the pescatarians out there, this pasta salad recipe with tuna is a great way to get some protein and variety into your diet. It's an easy and flexible dish that can be a great snack and easy pescatarian meal. While you really can't go wrong with what you add to the recipe, I think the basic tenants of a good pasta salad revolve around peas and corn.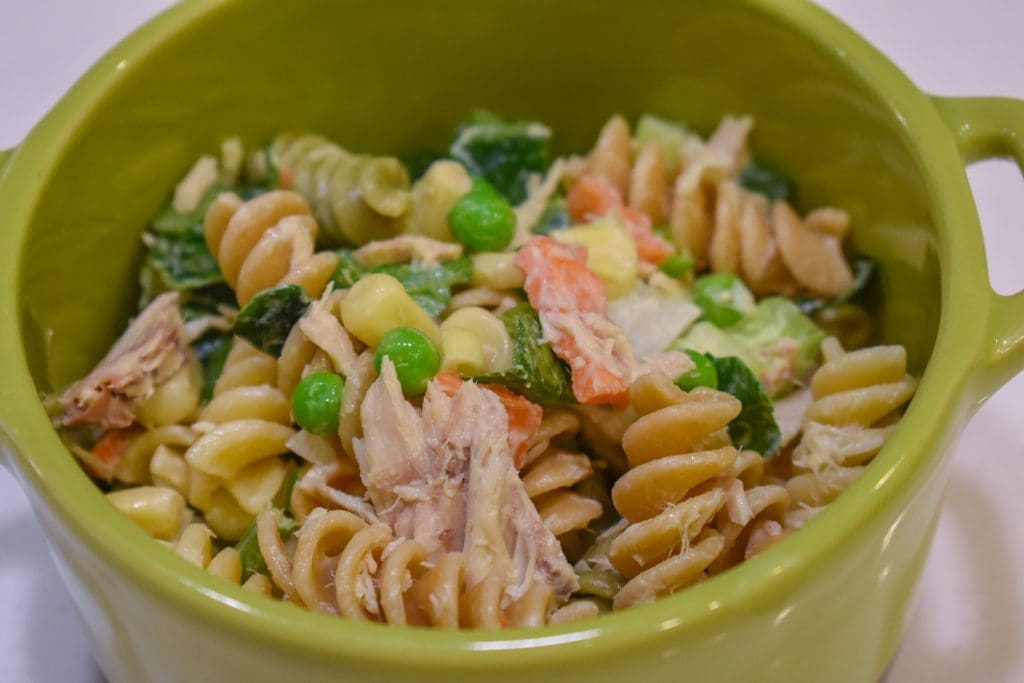 Get the Colorful Pasta Salad Recipe here.
Pasta e Ceci
If you're craving pasta, my Pasta e Ceci recipe is going to quench that craving. The dish is super simple to make, featuring four main ingredients: pasta, chickpeas, tomatoes, and kale. Top with cheese and you're good to go.
Get the Pasta e Ceci Recipe here.
Quinoa & Tofu Vegetable Bowl
Tofu is a versatile plant based protein source and is a great option for meatless meals. This ingredient is packed with nutrients and can be used in a variety of ways. It has been a staple of my vegetarian meal prep for years – even before I fully cut out meat from my diet. This bowl recipe features the quintessential assets of easy vegetarian recipes: super customizable and perfect for your weekly meal prep.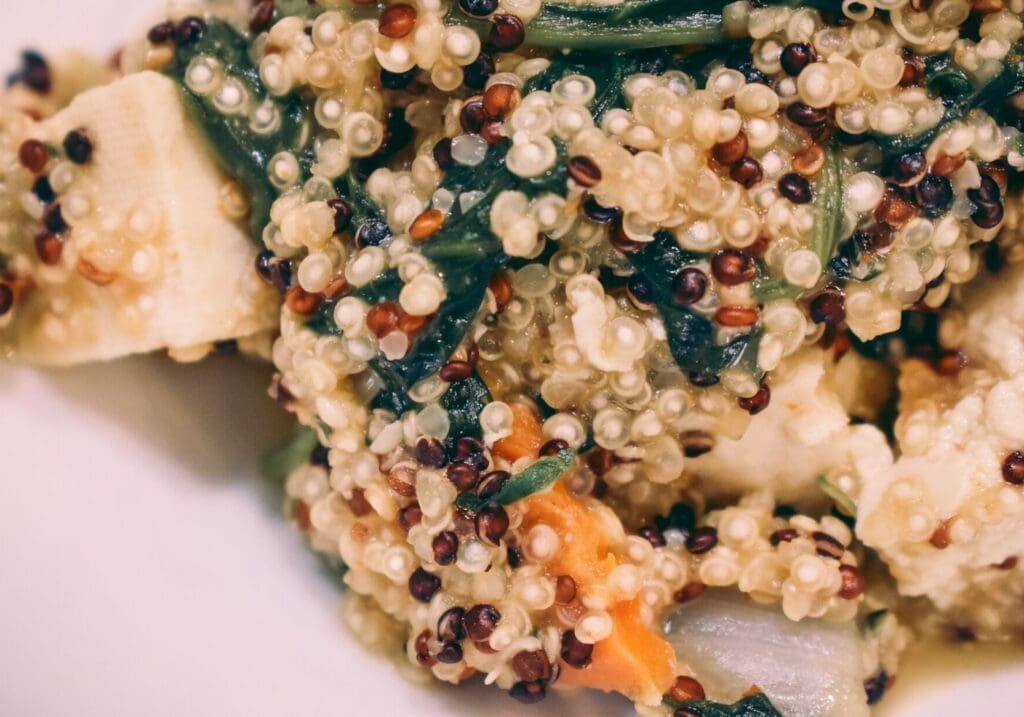 Get the Quinoa & Tofu Vegetable Bowl Recipe here.
---
More Vegetarian Eating Resources & Reviews from Cats & Coffee:
---
Shop My Kitchen Favorites