My End of the Year
This end of the year has gone, like most things this year, not quite as planned. While my intention was to take one week off from working, this sort of morphed into two-ish weeks, which is why Cats & Coffee has been kind of quiet over the holiday season. This year has been unusual — strange? — in a lot of ways, and the fact that Brett had more time off around Christmas than he normally does, combined with my New Year's birthday has really thrown my content calendar for a loop.
So, now that Christmas has passed, and there's a few days yet till the New Year, I thought I would pull together some things you might enjoy during this downtime. Not unlike my Curated Content Series and My Current Loves, both of which will start back up in January, this is a round up of things I'm reading or plan to read, shows I'm enjoying, and the like.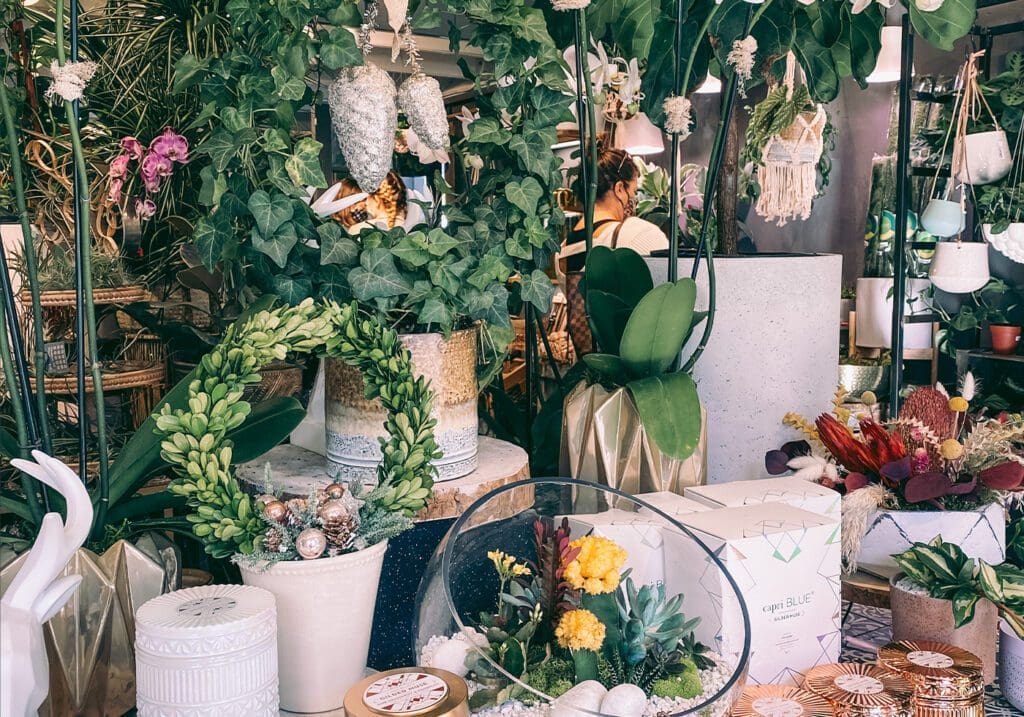 What to Watch, Read, and Try Out for the End of the Year
What to Watch
The Spanish Princess
If you haven't finished the second season of Starz's The Spanish Princess, I highly recommend it. Charlotte Hope is fantastic as Catherine, and her portrayal is incredibly raw and convincing. The second half of season two moves rather quickly, at times feeling a bit rushed, but the attention to detail (and costuming) help overcome that. The season finale ends quite neatly — a bit more neatly than it did in reality — but it's a peaceful closing to Catherine's story. Not a bad allegory for the end of the year generally.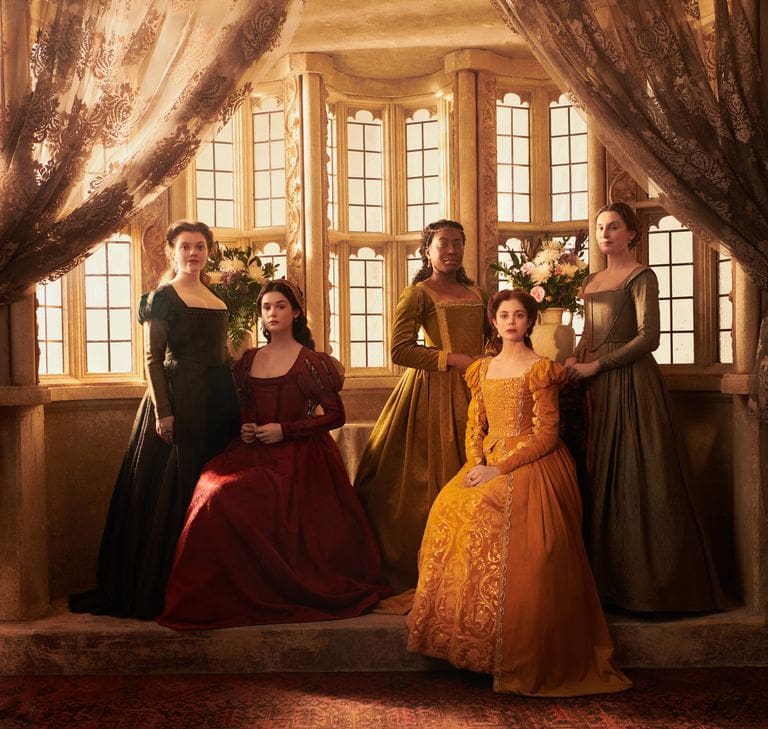 Photo credit: Starz
One facet I found particularly interesting was how present Anne Boleyn was throughout the season — particularly towards the end — but I don't believe we ever hear her speak, really. As Anne's story is so often boisterously told, this was an interesting phenomenon to see.
The West Wing
I don't have anything particularly novel to say about The West Wing, a show that first aired in 1999, but Brett and I started watching it and have been really enjoying it. In college, I watched the whole series through, so I've been overdue for a re-watch anyway. Brett hasn't seen it before, so it's fun to see him enjoying it. Great writing, great characters…really, just the whole package. A particularly funny storyline involves CJ, the press secretary, convincing the president to pardon a second turkey for Thanksgiving, because she's grown attached to both.
Available on HBO Max (annoyingly, it was removed from Netflix the other day).
The Try Guys: the Try Guys Documentary & YouTube Videos
The Try Guys had a busy December, releasing a documentary about what goes on behind the scenes of their channel, as well as a new season of Without a Recipe. In the latter, they attempt to make increasingly complicated recipes without…well, a recipe. Suffice it to say, these videos are pretty entertaining, even if you don't follow their channel in the first place. Here are the four new Without a Recipes:
Besides Without a Recipe, the Try Guys have had a few other particularly entertaining videos you might enjoy. Here are some of my favorite recent releases:
Check out more great shows to watch over the holidays here!
What to Read: Books & Audiobooks
Clanlands: Whisky, Warfare, and a Scottish Adventure Like No Other, Sam Heughan & Graham McTavish
A road trip book with a difference. Stars of Outlander- Sam Heughan & Graham McTavish – explore Scotland, a land of raw beauty, poetry, feuding, music, history, and warfare.
Outlander fans and those interested in Scottish history will love the Clanlands book. In all, Clanlands is a quick and funny read. A companion piece to the 2021 Men in Kilts Starz series with Heughan and McTavish, Clanlands paints a robust portrait of Scottish history while also providing some fun background to filming the Outlander franchise (and other shows or movies filmed in the area). I read the iBook version of it, but I imagine the audio book, narrated by the authors, is also a great option.
Photo Sources: Amazon, Town & Country, The Scotsman
Available on Amazon and Bookshop.
A Promised Land, Barack Obama
A riveting, deeply personal account of history in the making–from the president who inspired us to believe in the power of democracy.
I received A Promised Land for Christmas and can't wait to start it. It's an imposing book — over 700 pages — but I am sure it is worth the commitment. To prepare for the book release, Obama has done a number of great interviews and virtual press events. In these events, he discusses facets of what he covers in the book. Starting this book is a poignant way to celebrate the end of the year as we move into 2021.
A few of my favorites include his appearance on Pod Save the World in mid-December, the Booktube episode where he discusses family, music, science, and leadership with some popular creators, and the longer version of one of the Booktube interviews with Marques Brownlee.
Available on Amazon and Bookshop.
Three Sisters, Three Queens, Philippa Gregory
As sisters they share an everlasting bond; as queens they can break each other's hearts…
Three Sisters, Three Queens follows Margaret Tudor, Queen of Scots and Tudor Princess, as she secures her infant son's rule. The sisters referred to in the title are Margaret, Mary Tudor, and Katherine of Aragon. The latter of which I have a newfound interest in recently because of Charlotte Hope's portrayal. Having just finished the second and final season of The Spanish Princess on Starz, and being in-between podcasts because of the holidays, I decided to re-listen to Philippa Gregory's novel on Audible. Even if Gregory's writing can be a bit melodramatic, and there are liberties taken with the historical accuracy, it is an entertaining book. I find that, even though I have listened to the book before, I am eager to start up the audio again to hear the rest of the story.
Explore more of my favorite Audible books here!
Available on Amazon and Bookshop.

What to Try Out
This section is a bit of a grab bag of miscellaneous things I have been enjoying over the holidays and through the end of the year.
Crosswords
This is 100% influenced by the Try Guys video listed above where they challenge a pro crossword puzzler. After watching that video, I downloaded the New York Times Crossword app and am totally hooked. A few years ago, I had gotten into doing the NYT Crosswords, but fell out of the habit. It's been fun to challenge my brain that way again.
Duolingo
Like the crosswords, Duolingo isn't exactly new for me. I've been practicing Scottish Gaelic with the app for some time now. However, over the holidays, I've been giving the daily practice more attention, and it's renewing my interest in the language. Check out my full review of Duolingo here for more info!
The LIKEtoKNOW.it App
I started working with Reward Style a few months ago. Since then, I have been trying to learn more about their LIKEtoKNOW.it app. It's pretty popular on Instagram. There, you'll see photos with a little heart logo in the bottom right corner. This directs you to the app to shop the post. If you screenshot a post tied to the app, you can easily find pieces from the photo to buy online. Typically, it's used for outfits, but it can really be used for just about anything — beauty, pet supplies, home, etc.
To be honest, I was overwhelmed by the app. I had used it casually before, but didn't really take the time to learn how it worked. This, combined with the holidays, meant that I kind of left it on the back burner for a while. But, around mid-December, I started to devote more time to it. Since then, I have found it to be quite a useful resource.
I plan on doing a longer post all about the app in the new year, but suffice it to say, it's definitely worth your time to check out. Simply download the app and make a profile to get started. If you do, I'd love if you'd give me a follow!