Seasonal Summer Vegetarian Recipes
Even though summer cook outs might not look the same this year as they used to, I'm trying to recognize the change in season by embracing some new summer recipes. I've been eyeing a handful of summer vegetarian recipes and have a running list of recipes I want to try.
One of my favorite things about adopting a vegetarian diet is that it has forced me to explore different types of vegetables. As I've expanded my list of favorites and started to learn more about cooking, I've been trying to cook with truly seasonal produce more. This means that I buy what is in season, when possible, and not rely on produce that is available but not within its natural harvest season. I like to think this supports local agriculture, but it also is just a fun way to observe the changing seasons.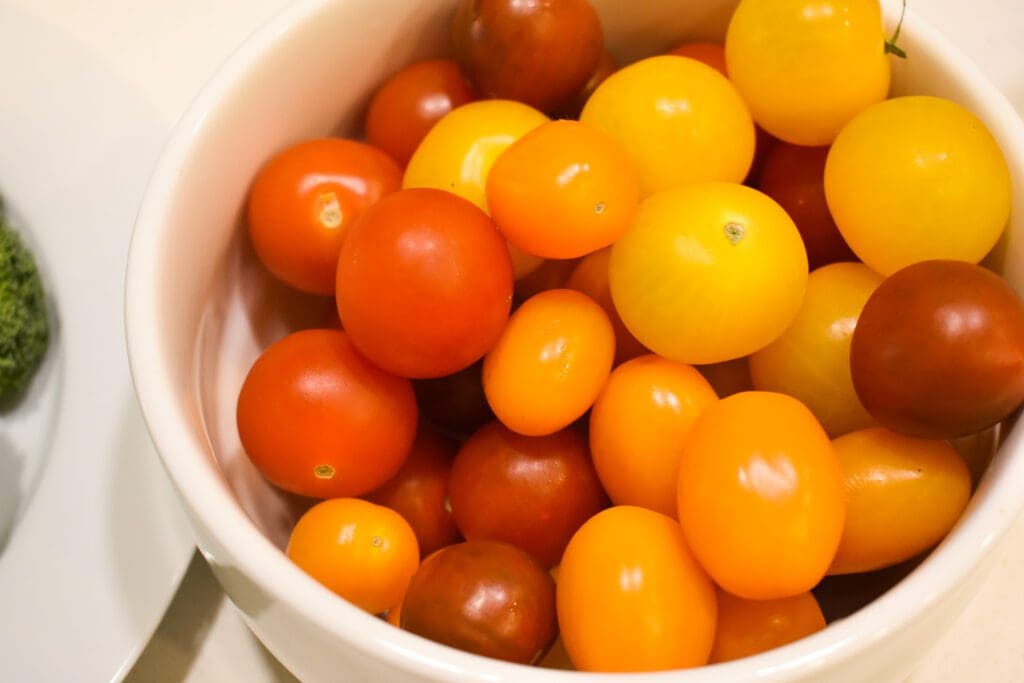 Finding Seasonal Vegetables in Your Locality
When starting this piece on summer vegetarian recipes, I started to take a look at exactly what was in season during the summer. Some of the produce options surprised me, as I had pictured some things, like rhubarb and beets, as more along the lines of winter ingredients. I realize I have no true basis for this assumption, it just developed from years of observing Publix's plentiful produce department. It's an interesting realization to see how much the consumer demand for year-round harvests has impacted my understanding of produce production.
Anyway, in my research, I came across this great seasonal food guide. You can plug in your state and the time of year to see what produce is in season. Alternatively, you can plug in your location and a type of produce to see if and when it will be harvested and available.
In Florida, specifically, summer vegetables includes avocados, beets, chives, mushrooms, onions, potatoes, squashes, tomatoes, corn, and zucchini, among many other varieties of herbs, fruits, and other produce.
The Summer Vegetarian Recipes Recipes I Want to Try
Dandelion Greens + Lentil Salad, from Alyson Morgan of Earth Star Herbals
I love lentils. Lentils are a great protein source, whether you eat meat or not. They add a good amount of substance to a dish without being too heavy or overpowering the other flavors you include.
Alyson Morgan's Dandelion Greens and Lentil Salad recipe caught my eye in part because it's similar to many of the lentil dishes I make myself. This dish looks like a healthy and easy vegetarian dinner option. What stood out to me, though, was the use of dandelion greens. I don't think I've ever tried dandelion greens, and I am intrigued to check them out.
View the whole recipe and blog post here.
Radish Salad, from Love & Lemons
I love radishes but haven't actually cooked with them myself. This recipe stands out as a great high protein summer vegetarian recipe, as it features colorful vegetables, a radish green pesto, and a lemon dressing. Navy beans are some of my favorite, especially for chilled salads. They seem to take in the flavor of the other ingredients so well, while also providing their own flavor and texture for the dish.
This quick recipe would be great for meal prepping or for any summer picnics you might have. If you're making it for a small gathering, it could be a good side dish, but I would probably wind up eating it as an entree.
View the whole recipe and blog post here.
Sweet Potato Black-Eyed Pea Curry, from Jenné Clairborne of Sweet Potato Soul 
This summer vegetarian Instant Pot recipe is really calling my name. It features tons of vegetarian goodness, with black-eyed peas, onions, sweet potatoes, and plenty of mouthwatering spices.
Jenné's Sweet Potato Black-Eyed Pea Curry recipe caught my eye not only because I love sweet potatoes, but because it's an Instant Pot friendly recipe. The recipe is listed in terms of both stove top cooking and Instant Pot cooking, so you have options. I love my Instant Pot but often am a little overwhelmed with how many things it can do, so a recipe like this seems like a great option for breaking out of my rut of mostly using it to make rice.
View the whole recipe and more information from Jenné here.
P.S. Jenné has a vegan recipe cookbook full of southern flavors if you're looking for more!
Roasted Cauliflower Tacos, from Kelli Foster and the Kitchn
Who doesn't love tacos? This colorful taco recipe from Kelli Foster would be a great summer vegetarian recipe to add to my rotation. It features homemade pickled red cabbage, which I would love to try out, and a vegetarian staple: cauliflower.
Normally, I'm scared off by pickling instructions. However, the instructions in this recipe are really straight forward and take as little as 10 minutes. The tacos feature roasted cauliflower seasoned with a variety of spices including cumin and chili powder, and a Greek yogurt based sauce. I love roasted vegetables, but I also wonder whether you could grill the cauliflower and dice it up for the tacos, if you're looking for a vegetarian grilling option.
Beach Bean Salad, from the Smitten Kitchen
Don't let the placement of this recipe fool you, Smitten Kitchen is one of my favorite recipe resources. I have a folder in my saved Instagram posts of recipes that is 90% from Smitten Kitchen.
Please note: This recipe isn't technically vegetarian, as it features soppressata, but I would simply skip that ingredient and make it vegetarian.
This summer bean salad recipe features roasted vegetables, making it all the more appealing to me as a lover of roasted and charred veggies. Whether you eat this as a main dish, as a side, or as a snack, it's sure to please.
View the whole recipe and ingredient suggestions here.
P.S. I highly recommend the Smitten Kitchen Cookbook. It's one of my favorites.
---
Pin this post to save it for later!
---
Check Out Cats & Coffee's Plant Based Diet Resources and Vegetarian Recipes
---
---